Perrys Go on Tour + A Holiday Treat to Share
Posting might be a bit sparse these next few weeks as we'll be traveling! Since my husband (who posted a thoughtful Veterans Day post yesterday, him being a veteran and all – Happy Veterans Day!) finished school we've been taking advantage of all the free time we have together. Now we're off to visit family and hunt for a job. Wish us luck!
In the meantime I'll try to check in every now and then and leave you with something yummy. . .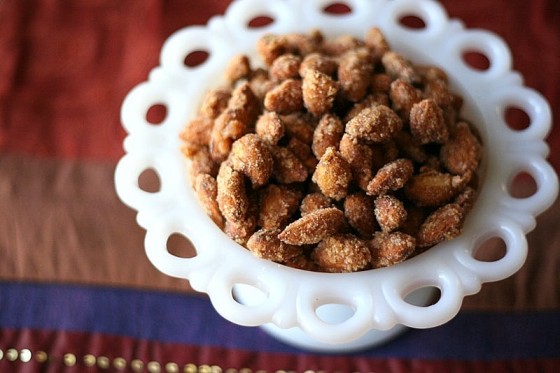 like these Burnt Sugar Almonds that I posted to the Tasty Kitchen Blog yesterday. I made three batches of them in the last couple of weeks and still didn't have any left to give away. We're kind of piggish sometimes. Plus they smelled like Christmas, so can you blame us for scarfing them all?