Can we chat for a minute?
Guys, I need to get some things off my chest. And I need your input on a couple of other things. Serious things.
1. Is anyone else completely crushed that Chuck is over? I spent most of the weekend battling sudden bursts of tears while drowning myself in leftover jalapeno artichoke dip and homemade marshmallows from our housewarming party. I'm kind of embarrassed at the funk that a silly TV show has thrown me into.
Yesterday I was still a bit mopey so I re-watched the last 5 minutes of the finale, cried some more, then, to get some closure, I put on my hot pink Chucks and went shopping. I feel better today. Ah, pregnancy hormones.
2. Speaking of hormones, did I tell you that we have another girl on the way? Surprised? Yes. (I was SO SURE I was having a boy.) Disappointed? Nope. We're fully prepped. Besides, I really don't know what I'd do with a boy.
3. I'm sad to report that some recipes went MIA during the changeover last month. As I've been reformatting posts and checking for broken links (there are a lot) I noticed so far that there are almost 20 recipes missing. All of them were posted during the first year.
So here's what I want to know…
I plan on putting some of these recipes back on my blog. Would you rather see them brand-new on the front page or stuck into the back of my blog like before? (If you subscribe via RSS feed or by email, you'd see them either way.)
Like my favorite chicken curry ever.
And this Tuscan White Bean Soup that's so easy and bursting with flavor. I redid the photos on this one, too. Looks like I'll have to redo the post again. (sigh)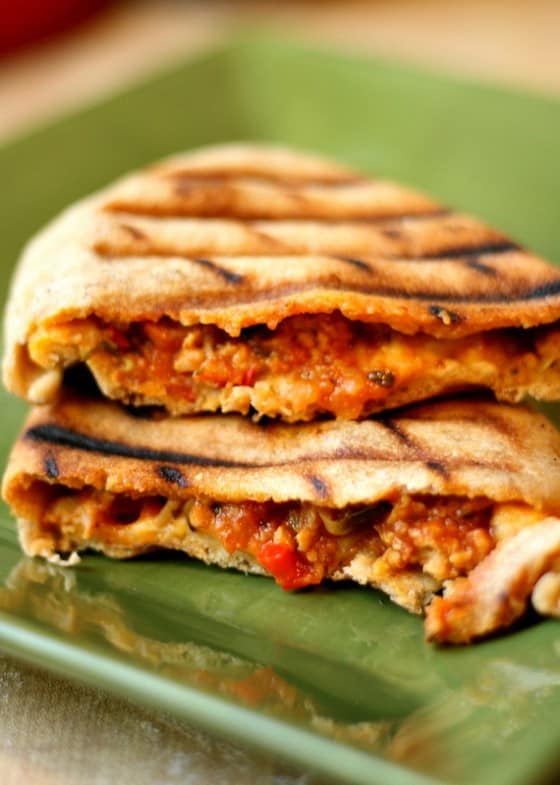 I have lukewarm feelings about some of the posts that were lost, but this one made me sad. My go-to whole wheat pizza crust recipe is no longer accessible to you. The fact that I linked to it a kajillion times makes it kind of annoying, too.
So what do you think? New on the front or stuck in the back?
4. Before the changeover a few of you asked about menu plans. Is that still something you're interested in? I've never used pre-made menu plans, so I hadn't considered creating any before. If there's an interest in that, I'd be happy to create some from the recipes on Perry's Plate.
Do you want all three meals for a week?
Just dinner?
Low-carb?
Stuff that I'd pick out during a typical week for my family?
Let me know!
5. Is anyone watching the Super Bowl? If you need snack ideas, check out the sidebar…