Kitchen Design with Kelly
Friends, I've got a treat for you. My gorgeous and talented designer-friend Kelly is going to share some tips on kitchen design with you today! I've been thinking about design and decorating a lot since we moved into our house, and to be honest, I feel like a deer in the headlights. Kelly blogs over at Balancing Act, and there's always something new and fun to see, whether it's design ideas, fun finds, yummy eats, or peeks into her home life with her newly-graduated husband (congrats!) and darling son.
I wonder if I can convince her to spend a weekend in Reno and hold my hand while I figure out where to hang stuff on the wall . . .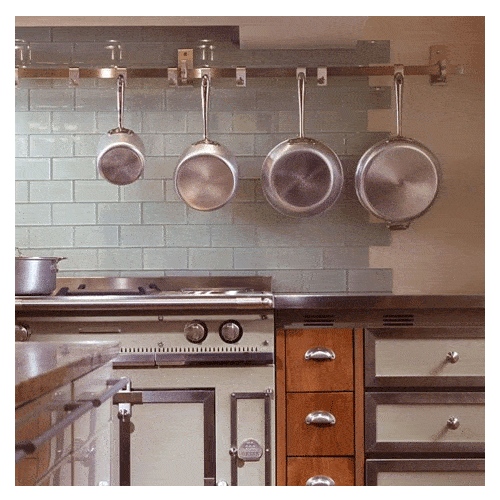 Hello fabulous Perry's Plate peeps, I feel so grateful to have been asked by Natalie to pull together this Kitchen design post. For those of you who don't know me I'm Kelly from Balancing Act, a lifestyle blog all about living, loving and designing your life. Where I generally babble about my quirky thoughts, perspective on mama-hood, my spastic designers eye, some tasty treats and my adorable son, Quinn.
Designing Kitchens is a bit of an art form. It's like a dance between the right amount of counterspace, the position of each appliance and how one works in the space. One great thing I learned from my time in the BYU-Idaho Interior Design Program is the spacial needs for all of these points. Let's take a look, eh?
one. Counterspace.
Never underestimate your counterspace. It's more important than most people know, and while we may all be tempted to clutter up our spaces with cute little nick nacks – guilty! – or handy appliances like a KitchenAid stand mixer – swoon – coffee maker, blender, juicer… you know what I'm talking about, it does serve some pretty important purposes. Like, a landing spot for hot dishes straight from the oven, or a place to chop up and prep your yummies.
two. Appliance placement.
I bet you didn't know you shouldn't place that dishwasher right next to your fridge. Okay, you might have know that one, that's an easy one. But if you don't, here's why.
a. The heat that will come off of the dishwasher will make your fridge's fan kick on way more than usually necessary, and might make you want to cry when the electric bill arrives.
b. That's just poor placement. There's this handy thing that designers use when planning out a space. It's called the triangle of life. 90% of all kitchen activity will happen within this triangle. Why? Because it's the path between the top three used appliances/items in the kitchen and all the spaces in between.
The triangle runs from the sink to the fridge to the stove top. It's a little more complicated than that, but them's the basics. You need to wash for prep and clean up, you need to gather your ingredients and store the finished products, and you'll most likely need to bake or heat something in some way.
three. How do you work in the space?
And, how do you like your space to look/feel? Are you a minimalist who only needs a foot or two of counterspace and who doesn't clutter it up with anything? Do you hide all of your fancy appliances away in the cupboards and the pantry, and love how you barely have to turn to the side to be at the sink/fridge/stove top?
Or, are you more eclectic and have a healthy smattering of nick nacks and like for them to really breathe in the space. You like for them to claim a spot of counter and call it home. But still want plenty of space to spread out all those ingredients for that crazy recipe that winds up all down your front and maybe even your back, just a little?
If you're the former then a small galley style kitchen is perfect for you. If you're the later than a more sprawling and modern kitchen is for you. Maybe with a ginormous island, for all those crazy ingredients, or parties, or…whatever's.
Whatever your style of may be just remember one thing. Design it! Make it work for you. If you're triangle of life is so not the norm, then make your space work for you. Because when all is said and done you're the one living in it, and hopefully loving it!
Thanks for putting up with my babblings. Should you want to hear some more, or see some pictures of the cutest little boy on the planet feel free to stop by Balancing Act. See ya around amigos!