Why I May Never Eat Lamb Again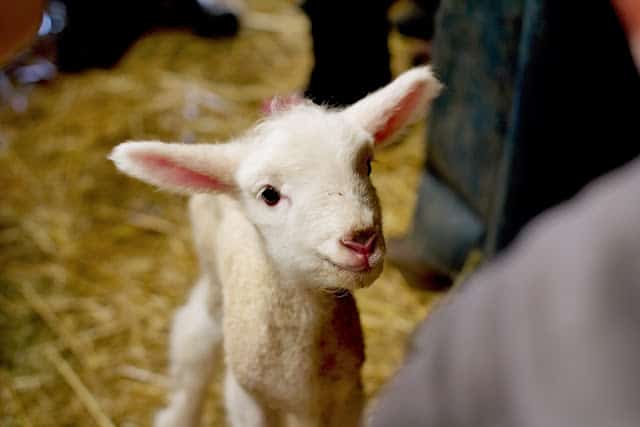 Remember when I told you I had some stories to tell you? Well here's one.
It has very little to do with food. Or a lot to do with food, depending on what you eat.
A few weeks ago we made the 10-hour trek up to my parents' house in Idaho. Since it's lambing season on the sheep farms (and Dad's dad used to be a sheep farmer), my dad thought it would be fun to take the kids out to a sheep farm to see the lambs.
We thought we were just going out to the sheds to pet the lambs, but we were invited (?) to ride out on the gut cart (yes, it's really called that) to bring in the new lambs and mama sheep who had just given birth.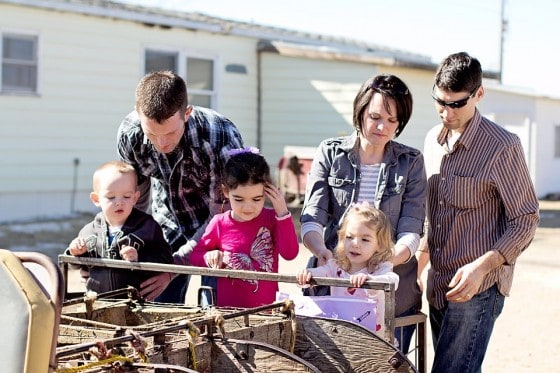 We got ourselves loaded onto the cart and out into the field we went.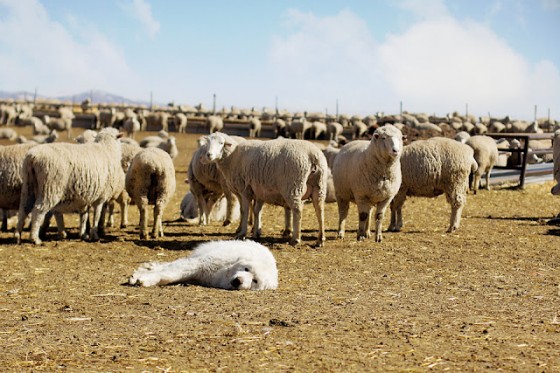 This particular farm had 5500 sheep. Only half of them had had their lambs at that point, and they were popping them out around the clock. Can you imagine being around this many pregnant women about to give birth? It's a good thing sheep don't talk.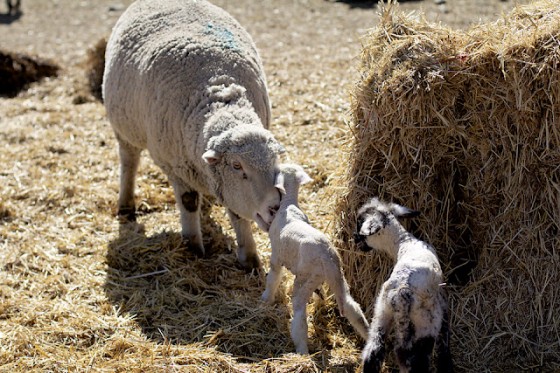 This mama sheep had her lambs not too long ago. So they were loaded onto the cart with Steve and the girls.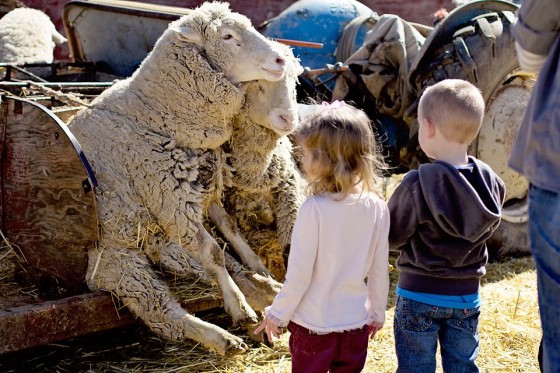 The lambs go in the middle compartment and they strap the moms to the outside. Those poor mamas probably could have used one of those inflatable doughnuts to sit on. *shutter*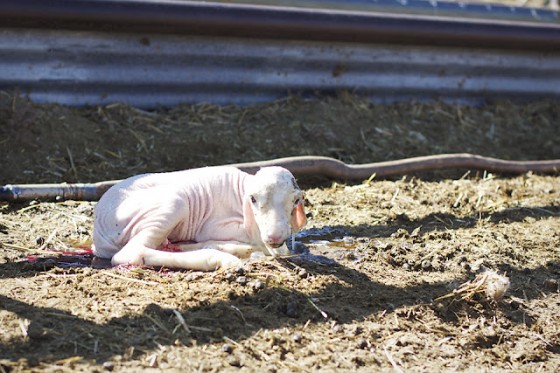 While they were out on the cart (I say "they" because I stayed behind, just outside of the pen with Gramma.) they got to see a lamb coming right out of its mama. This guy up there is as freshly born as you'll ever see. Not the cutest creature. But once he dries out and fluffs up…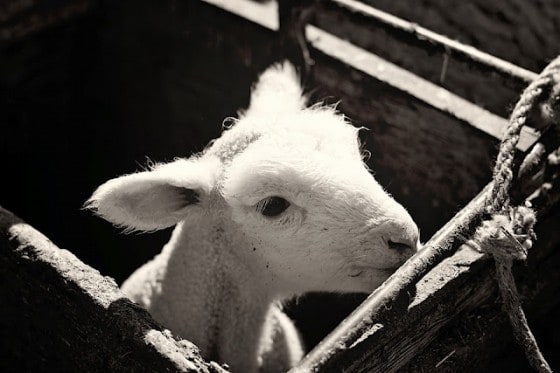 He'll turn into this. Seriously? I don't think I'll ever be able to eat lamb again.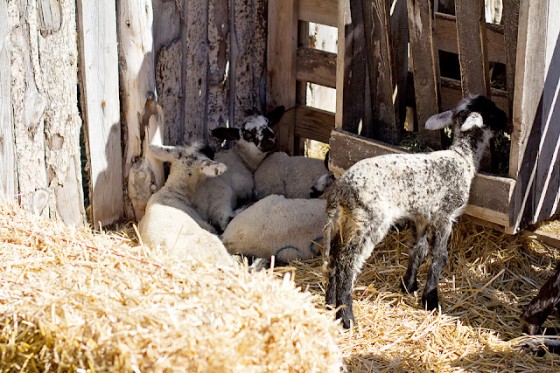 Granted, the lamb you buy at the store comes from older lambs than these, but still.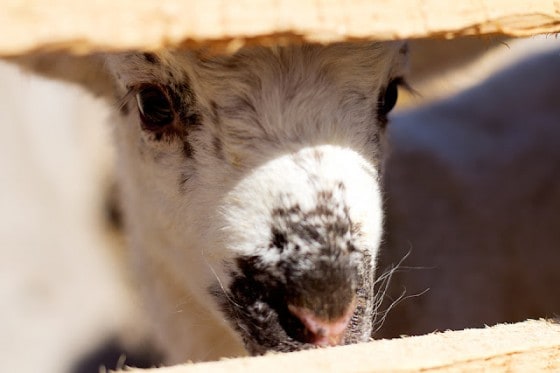 This kills me! The same thing happened when I found out veal came from baby cows. I have a hard time not getting emotionally attached to cute things.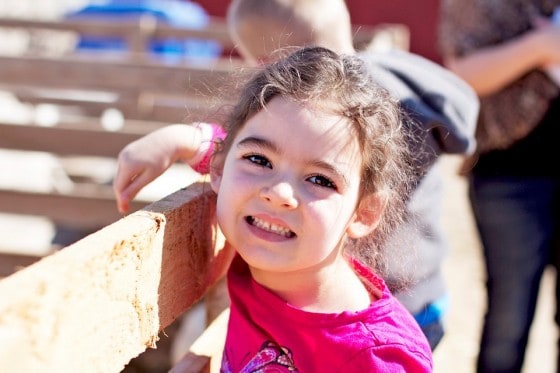 Lately the topic of childbirth and babies has been a popular one with my kids. They'd been asking how our new baby is going to come out for the past couple months.
I think it's pretty clear to them now.
(A huge, ginormous thanks to my talented little sister for taking all of these photos!)