Our week in Instagram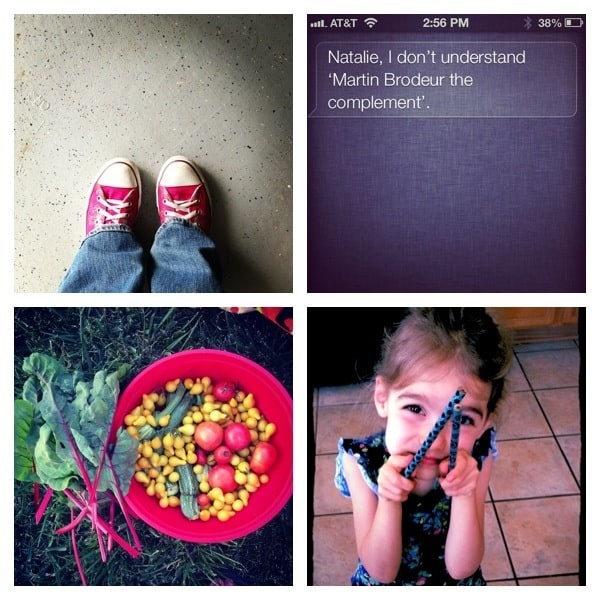 1. Temps dipped so I dusted off my Chucks. They make wearing socks worth it. (I don't like socks.)
2. Learned Siri's interpretation of my baby yelling.

3. Brought in another bowl of veg from the garden. (And made this dish of tomato heaven again.)
4. "Mom, can you skin these?"
I'm in deep smit with Instagram. Are you on there? Come find me. I'm perrysplate.
Speaking of making connections, Facebook has gotten weasel-y and now makes Page owners pay to have their updates appear on fans' newsfeeds. Otherwise only a small percent of the fans actually see it. UNLESS they deliberately opt to have that page appear. Which is silly. If they "like" the page they shouldn't have to do that.
Like I said. Weasel-y.
So, if you've liked my Perry's Plate Facebook page and you haven't noticed my updates lately, make sure you're subscribed!
(Or just find me on Instagram!)