Kale Caesar Salad with Garlic Shrimp and Crispy Prosciutto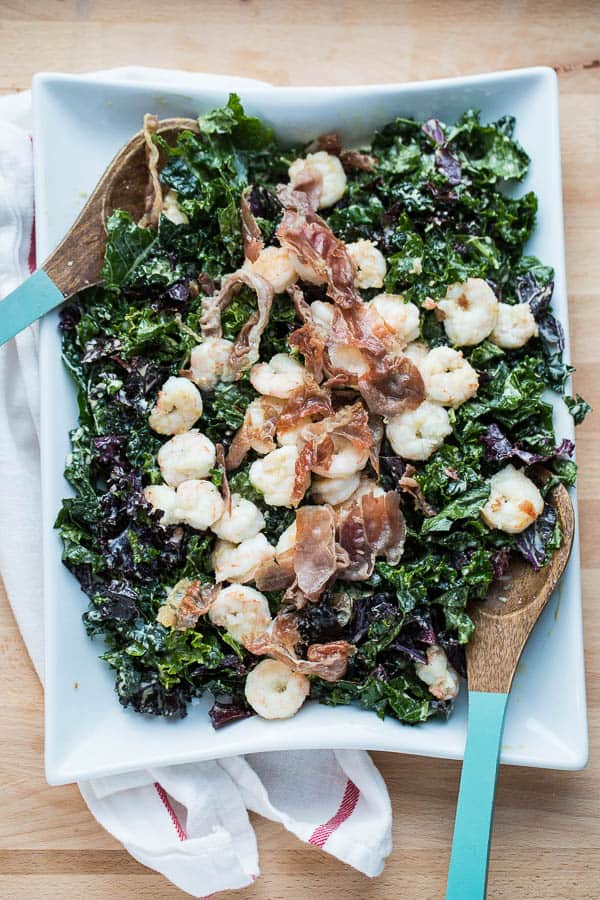 I read somewhere that kale Caesar salad ought to be phased out in 2017, but I'm not one to stay ahead in food trends, i.e. the Buffalo Chicken Ranch Bake I posted last week which was my first buffalo chicken anything.
I also won't stop eating something I love because someone says it's going out of style. I'll eat what I want thankyouverymuch.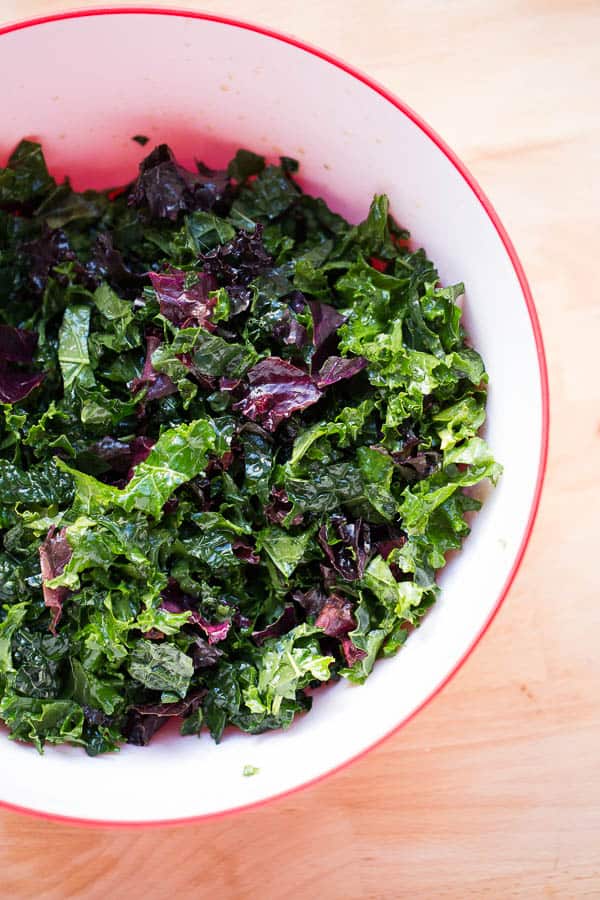 Remember that Whole30 Caesar Dressing I posted over the weekend? It found a good home over some massaged kale. (Three different kinds, even. That's what happens when you see organic kale on crazy sale at Whole Foods.)
Have you ever massaged kale? Rub some citrus juice or vinegar and a little oil into the kale for a couple of minutes ask it how it's been doing lately. You know, massage.
This does a couple of things — it helps the kale to break down a little so it's softer and it also tames quite a bit of the bitter flavor. I would never sign up to eat raw kale until I tried it massaged. Changed my world.
And I was completely shocked when all of my kids decided they liked it, too.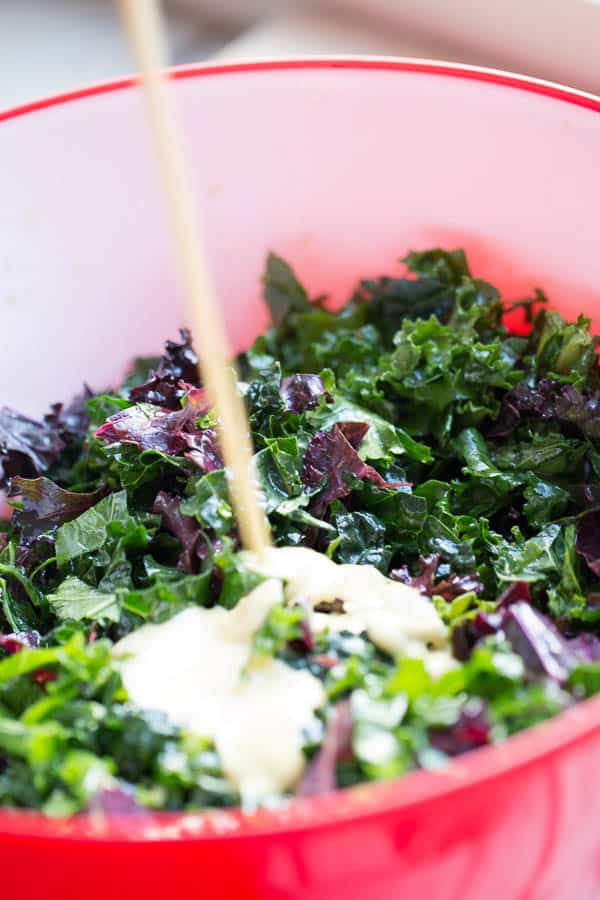 After you massage it, add whatever dressing you want to it. In this case, I dressed it in caesar and added some garlic shrimp and crispy prosciutto.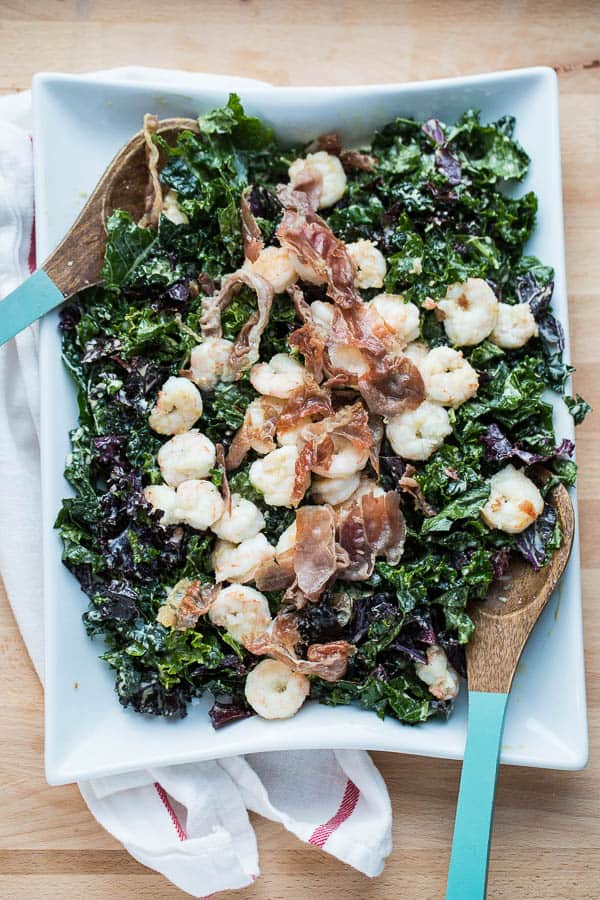 Now tell me that kale caesar salad should go out of style this year. That's what I thought.
By the way, this is a super easy meal to serve on Valentine's Day — especially if you happen to be doing a February Whole30. (I am, too!) You could cut the recipe in half and have plenty for two with a little leftover.