Jerk Salmon and Pineapple Skewers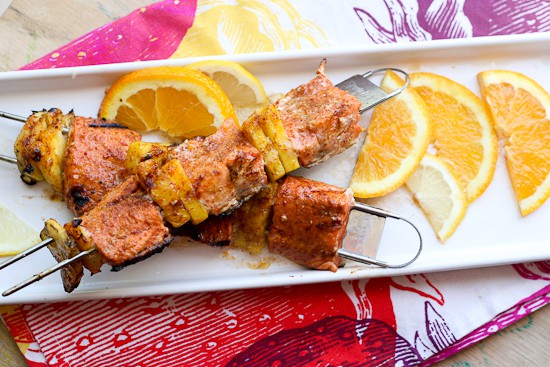 Happy Memorial Day!
Every Memorial Day reminds me of when my husband returned from his deployment in Afghanistan. He came home June 1st, which happened to be the day after Memorial Day that year. I'm so grateful for his service and the fact that he returned home safe and sound and is technically not part of the "memorial" of this holiday. Our thoughts go out to the many men and women who have sacrificed so much for our nation!
Memorial Day is also synonymous with grilling, and I've got a great recipe for you today over at Food Fanatic! We LOVED these Jerk Salmon and Pineapple Skewers! They go FABULOUSLY with the Grilled Asparagus and Orange Salad I just posted.