Paleo Salsa Verde Chicken Soup
Soup is probably the last thing on your mind right now. Actually wearing a sweater and drinking hot chocolate are probably the last, but soup is down there on the list I'm guessing.
To be honest, I don't mind soup in the summer. Not during the triple-digits we've been having lately, but cooler summer. Like 85. Lighter soups are refreshing and a great way to use summer produce! Some of my favorites are Simple Roasted Tomato Soup and Beso's Tortilla Soup. Both great for summer.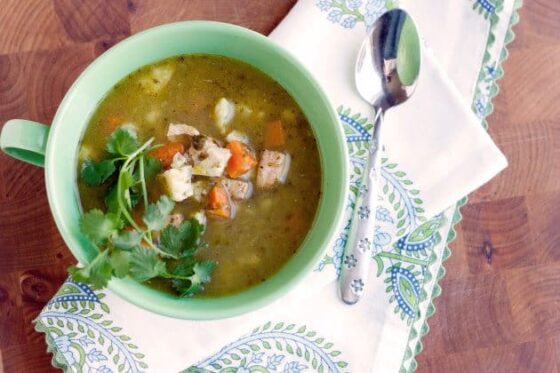 If it's not quite "sticking to your leather couch" hot where you are, check out this Paleo Chicken Soup recipe I posted over at Food Fanatic!
It's packed with salsa verde flavor and bits of cauliflower masquerading as hominy to give it a green pozole feel. Or bookmark it for a rainy day.