One Pot Roast + Three Easy Meals!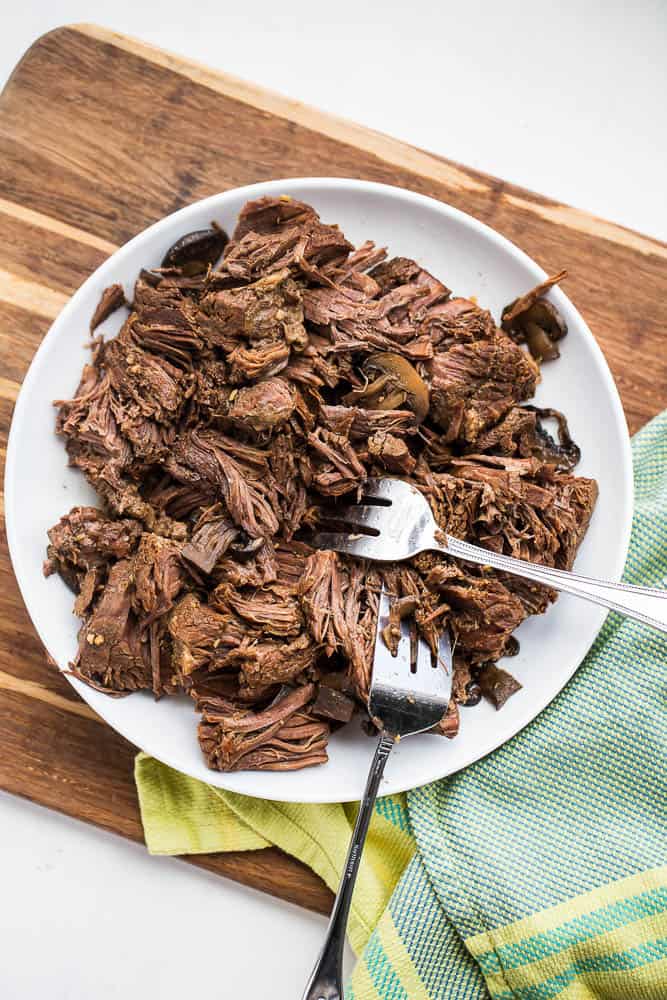 I've talked a lot about my Instant Pot pressure cooker and how much I adore it. See that roast up there? Two hours, friends.
TWO. HOURS.
That's all it took for that pressure cooker pot roast to be come tender shreds of deliciousness. One of my favorite things to do is make a big batch of shredded meat and divide it up for meals later in the week.
Or better yet, freeze it so the future me is super excited to find it there and have a shortcut dinner.
One of my shortcut meals with leftover pot roast is a quick stir fry…..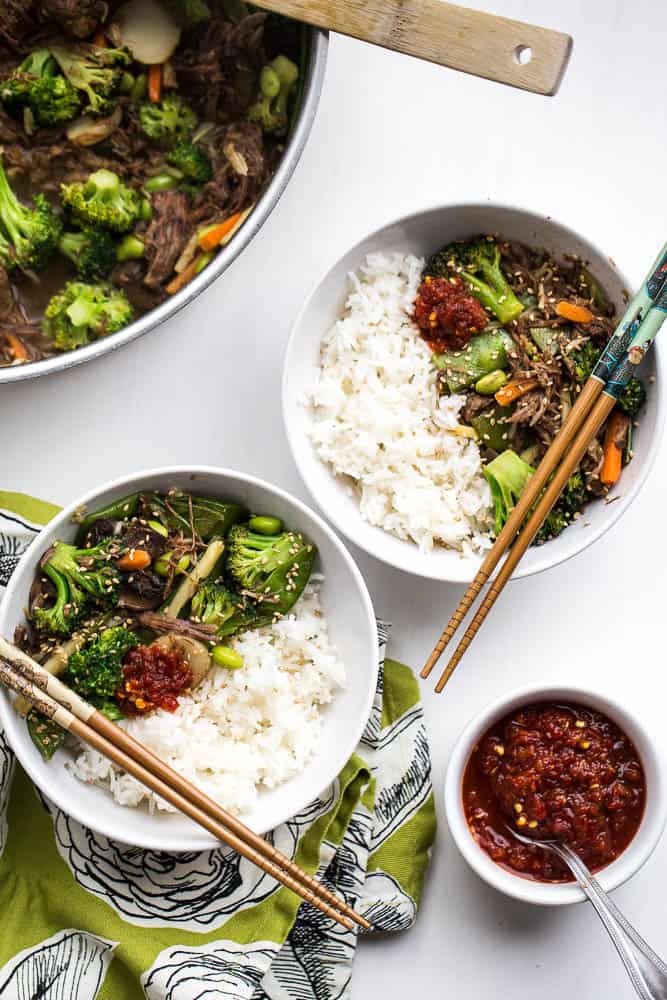 like this one. Looks amazing, right? This took about 20 minutes to make, and I even whipped up a stir-fry sauce from scratch.
I've got a couple other quick meal ideas to use leftover potroast AND a fantastic basic pressure cooker pot roast recipe posted over on The Pioneer Woman: Food and Friends today! Go check it out and tell me what you think!
Disclosure: This post contains an Amazon affiliate link. Purchases made by using these links do not cost you any extra and provides Perry's Plate with a few pennies to keep the lights on.