Grilled Salmon Caesar Salad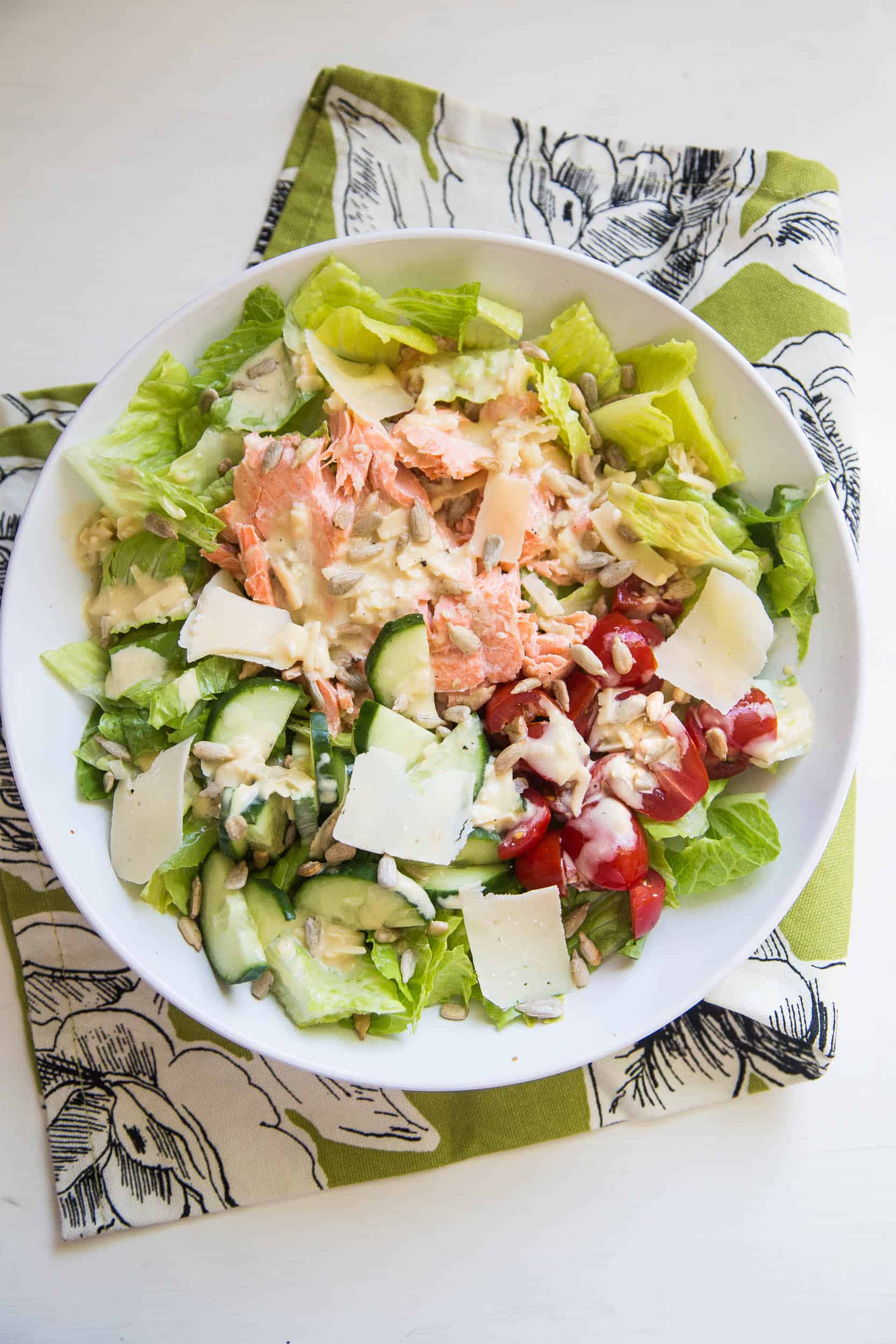 I swear we eat grilled salmon and caesar salad at least a dozen times during fresh salmon season. It's one of my all-time favorite meals that doesn't involve an oven. And it's ready in under 30 minutes!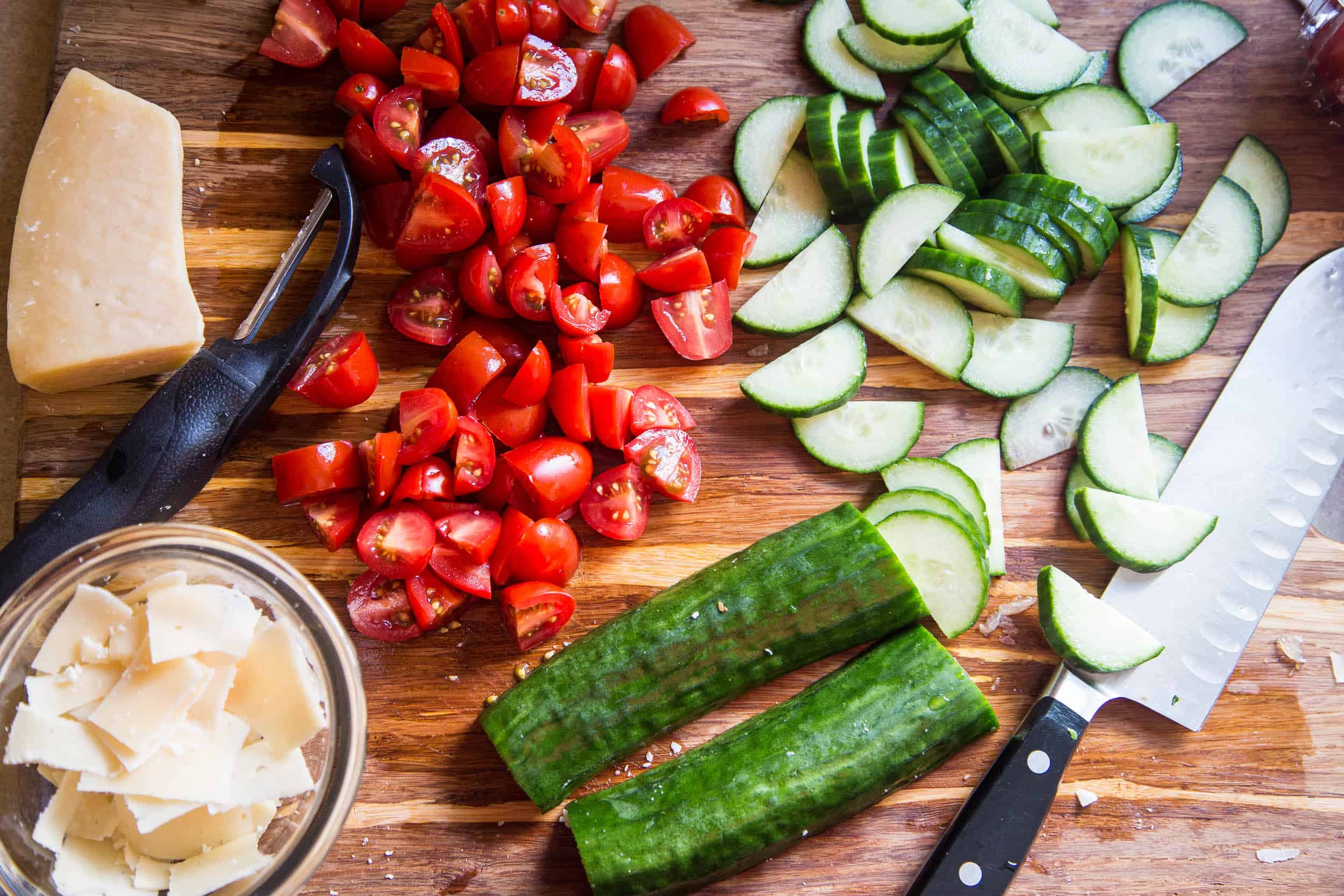 I'm not a caesar salad purist, so I'm ok substituting fresh garden veg for the croutons. I always like the idea of croutons, but after I eat a few I'm like, meh. Not worth it unless they're homemade — and then I might eat more than a few.
If I happen to be doing a round of Whole30 I'll use my Whole30 Caesar Dressing. If not, I'll use my go-t0 caesar dressing with either Parmesan or Romano cheese.
You can grab my whole Grilled Salmon Caesar Salad recipe over at The Pioneer Woman: Food & Friends! Drop by and say hi!