What We Eat Weekly (Fall/Winter #1)
This may look a little different from my usual posts. I'm starting a new weekly series sharing our meal plans!
Almost all of our dinners are gluten-free and most are grain-free and dairy-free or can be easily converted. Some weeks we do well sticking to plan, and some weeks…. well, you know. Life happens.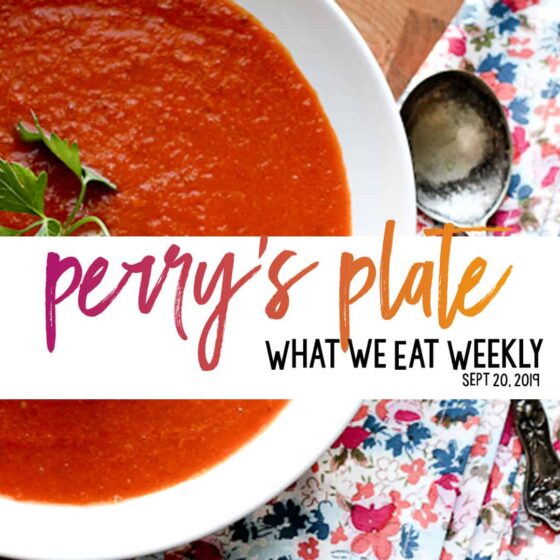 Dinner Menu for Sept 20th:
Monday
Roasted Red Potatoes & Fixings (cheese, sour cream, Dill Pesto)
Tuesday
Wednesday
Thursday
Friday
Toppings (cheese, avocados, hot sauce, avocado ranch)
Saturday/Sunday
Out to eat
Leftovers or Pizza
Weekly Notes:
The tomato soup and dill pesto were leftover from last week, and the Mexican pinto beans were pulled from the freezer.
We had a crazy couple of days (and I forgot to thaw the roast chicken) so a couple of the things I had planned got demoted.
When I made paleo ranch on Thursday, I made extra. Then on Friday I blended some of the ranch with 1/2 of an avocado, a handful of cilantro, and some lime juice to make "avocado ranch".
We had company on Friday night and overnight guests over the weekend.
---
Disclosure: This post may contain Amazon affiliate links. Purchases made by using these links don't cost you any extra and helps to keep my content free.