Big News!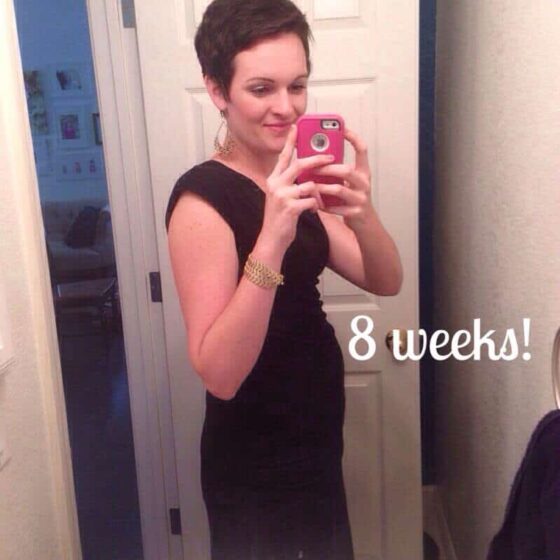 Remember when I told you about tripping off the stand at church and about breaking my foot (two separate incidences)? Well, there's a very good reason for my clumsiness. And you've probably figured it out by the photo.
Perry baby #4 is on its way! My little pregnancy app says the baby is the size of a kidney bean, but it seems to be bulging like a papaya instead. (My uterus knows what's about to happen. It's just prepping early. Or something like that.)
Or maybe it was from eating too much birthday cake this weekend.
Either way there's a wee one in there and we can't wait to welcome him/her into our family!
I'm due around the end of March and we're not going to find out the gender this time. Yes, risky, especially if it's a boy, but being wrapped in pink blankets for a few weeks won't matter. People in public rarely guess the gender of your kid correctly anyway. Even when you try to make it obvious.
Also nauseous and exhausted. And still hobbling around in a boot for another month or so. So chances of frequent recipes around here are going to be slim for a few weeks. I'll think of something with which to entertain you. :)
Happy Sunday!