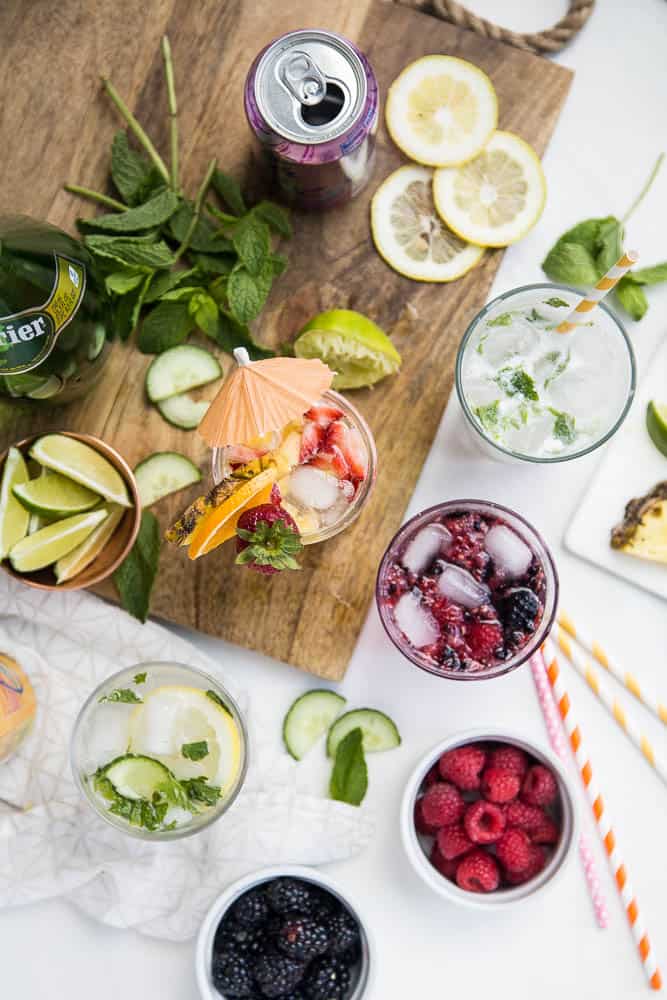 You know I'm a sparkling water fanatic, right? I used to just drink it occasionally until I was pregnant with #babylukedanes. My #1 craving with that kid was carbonation, which is weird because I rarely drank it before that.
Flavored sparkling water was a nice, sugar-free alternative to ginger beer — my fizzy of choice. And now, 4 years later, I'm still jonesing for it every day.
Our kids love it, too, and sometimes we have fancy drink days where we mix berries and juice and other fun add-ins to our glasses of fizzy. Bonus points if we have little umbrellas on hand.