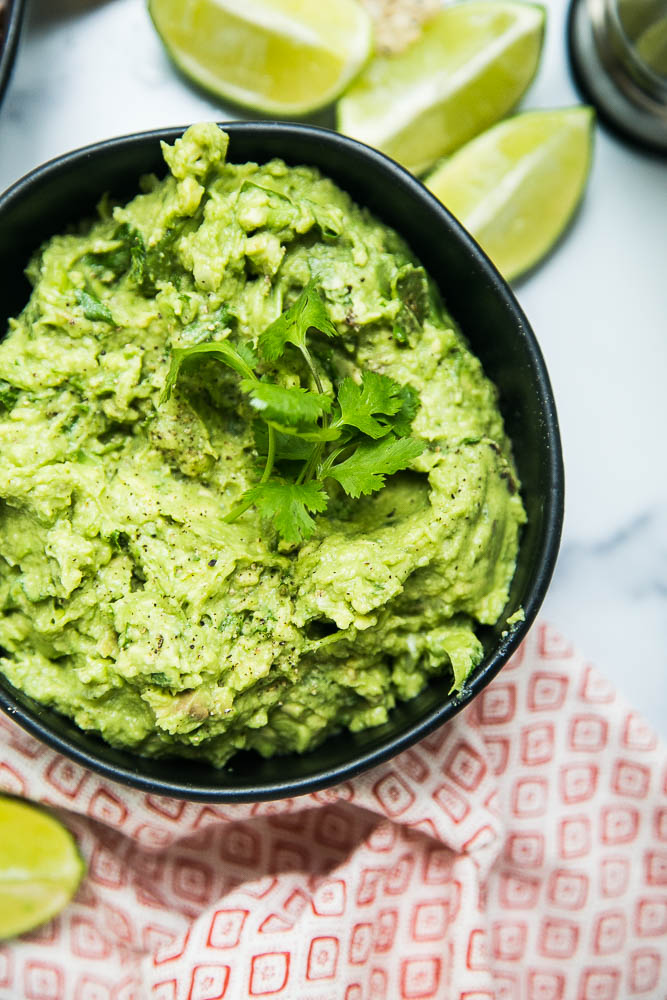 This homemade guacamole, like the Homemade Pico de Gallo recipe I posted earlier this week, is one of my oldest recipes.
A 2008 post with crappy photos really wasn't doing it justice, and, to be honest, I've tweaked this recipe a lot depending on what I have on hand.
Did you know making homemade guacamole is super easy? And it's better than anything you'll buy at the store.
And I'll show you a few different ways to make it if you don't have all the fresh stuff on hand!
Or if you're just not feeling the knife and cutting board situation at the moment. I get it.