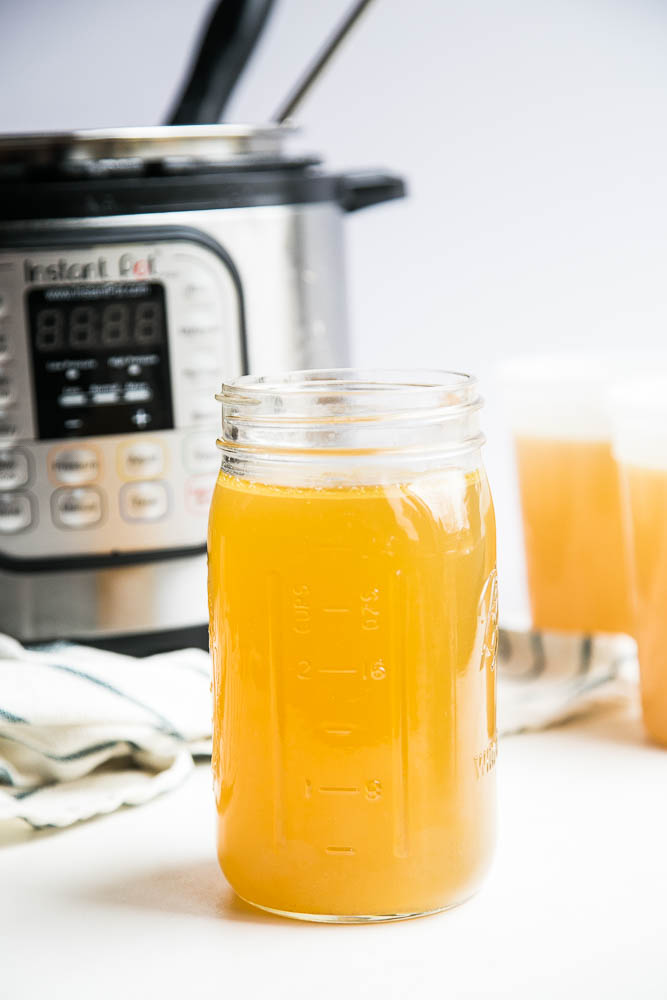 I always feel super domestic when I make homemade bone broth.
I went through a phase about 10 years ago where I made a LOT of what we ate from scratch. That was back when I "only" had 2 kids and our lives were a lot less busy and complicated.
These days I still make a few things from scratch, but I'm more choosey about how I spend my time. I do make bone broth every time I roast a chicken, but I also keep some Costco chicken broth stocked in the pantry.
I'm not fanatical about it. I'm cool with using either one, but obviously the homemade stuff is tastier. And better for you!