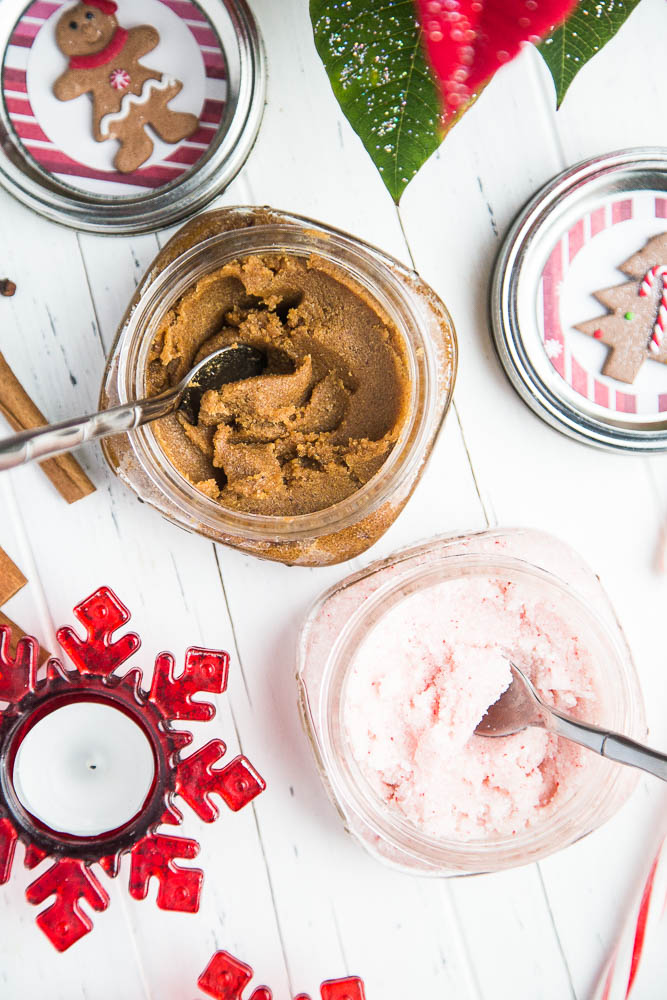 Making homemade sugar scrub was a revelation for me.
Did you ever use that St. Ives apricot sugar scrub in the 90s? I used it ALL the time in high school.
Have you ever made my Homemade Sugar Scrub with Brown Sugar and Coconut Oil? After I made that I never bought scrub ever again. It smells better, it moisturizes like a champ (hello, coconut oil), and… sometimes you can eat it.
Today I've got a couple of holiday variations (flavors? lol) of my sugar scrub — Candy Cane & Gingerbread! They only take about 10 minutes to make, and they're perfect for stocking stuffers or teacher gifts.