Hearty Cheeseburger Soup
This post has been updated, made paleo, and now has an Instant Pot pressure cooker option!
---
Here's the second of three soup recipes I want to share with you. This one's pretty straightforward.
Soup that tastes like a cheeseburger with fries in it. For reals.Both girls happily gobbled this up that night and for lunch a couple of times later in the week. So did we. :)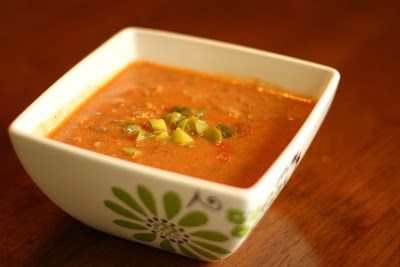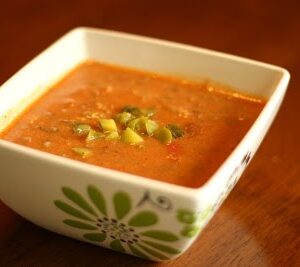 Ingredients:
1 pound ground beef
1 medium onion, chopped
1 stalk celery, chopped
2 cloves garlic, minced
2 14-oz cans beef broth
2 medium russet potatoes, scrubbed and coarsely chopped
1 14 1/2-oz can diced tomatoes, drained
2 cups shredded cheddar cheese (or American blend), about 8 oz
1 6-oz can tomato paste
1 Tablespoon honey
1/4 cup pickle juice
2 Tablespoons Dijon mustard
1 Tablespoon Worcestershire sauce or coconut aminos
1 cup almond or coconut milk
Toppings such as pickles, onions, mustard and/or ketchup
Directions:
Crumble beef into a heavy 4-qt pot over medium heat. Stir and cook until browned. Remove from pan and drain fat if necessary. Return pot to the burner, still over medium heat, and add onion and celery. Cook and stir for 3-4 minutes until vegetables begin to soften. Add garlic and cook for one more minute. Stir in broth and potatoes. Bring to boiling, stirring occasionally. Reduce heat to medium-low and simmer, covered, for 10 minutes or until potatoes are tender.
Return cooked ground beef to the pot and add tomatoes, cheese, tomato paste, honey, pickle juice, mustard, and Worcestershire. Cook and stir until cheese is melted and smooth an soup comes to a simmer. Stir in milk; heat through. Serve with bread and toppings, if desired.
Serves 6.
Nat's notes:
1. The pickle juice is odd, I know, but it brightened the flavors in the soup. It didn't taste too pickley.
2. Speaking of pickles, diced pickles were our favorite topping.
SaveSave