Slow Cooker Korean Short Rib Tacos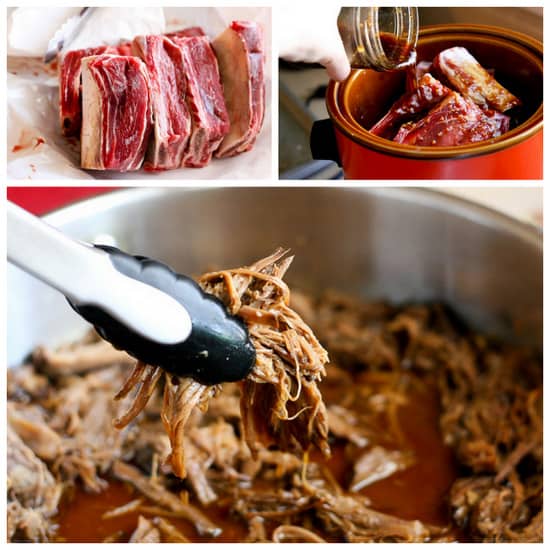 What happens when you combine Korean-flavored slow-cooked short ribs…
sweet and spicy cucumber-carrot slaw…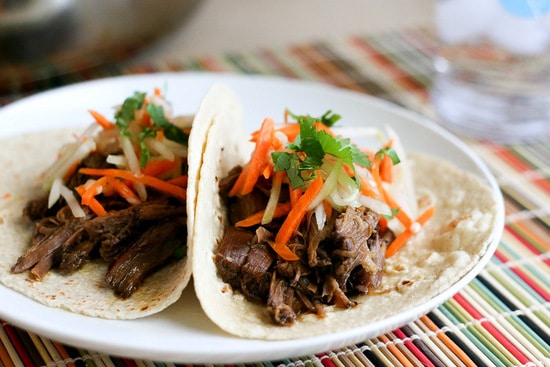 and put them in a tortilla?
A freakishly good taco, folks.
Go get the recipe and check out the step-by-step post on the Tasty Kitchen Blog!
(A big thanks to Shelbi who blogs at Look Who's Cookin' Now for the recipe!)
P.S. It came to my attention over the weekend that I failed to announce the winner of the Weelicious cookbook giveaway! The winner was comment #46 — Heidi Babi, who said…
"My guy used to be a picky eater (lived on Taco Bell and Little Caesars). We gradually introduced things (like onions and other vegetables) chopped up so small that he didn't realize they were in there. Now, he will try just about anything!
Congrats to Heidi for winning the book and making such awesome progress with her son!