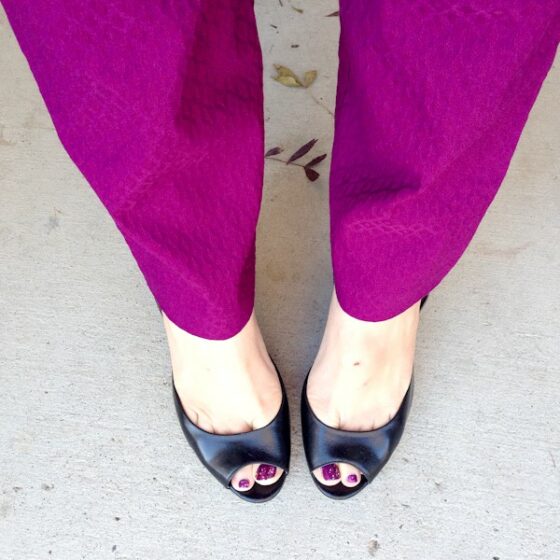 **This is not a sponsored post. I'm just in love with Stitch Fix. If you don't know what Stitch Fix is all about, read this post.**
This review should be called "the dream pants that got away". Do you see the color of those pants?? It's absolutely dreamy — that bold, vibrant fuchsia is one of my most favorite colors, if not my favorite.
Those pants even matched my toenails. And my blog.
Sadly, they fit rather strangely. Since I'm sitting here lamenting them, let's start with those.