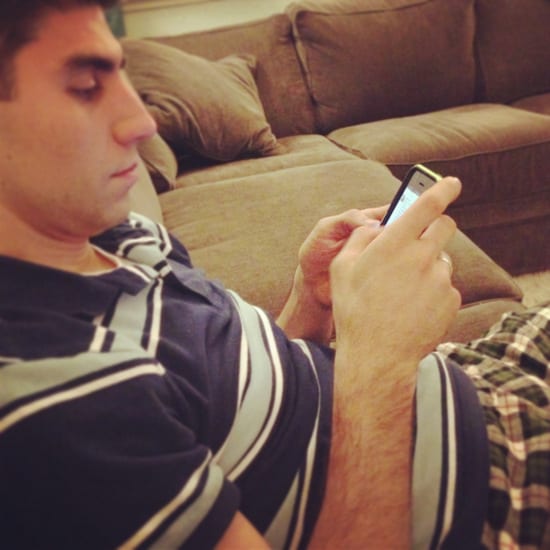 Can I tell you how much I'm enjoying my break? I still have some blogging-type projects to finish up, but other than that things are much less hectic around here.
I wanted to share this post with you about our emergency preparedness week. I had all of it written, but had no photos to go with it. So, I decided to raid my phone for completely unrelated photos. Lucky you!
That handsome guy up there was enjoying his last few minutes of fun phone time before our "distaster" struck. If you don't know what I'm talking about, click over to the Sweet Potato and Bacon Breakfast Hash post.