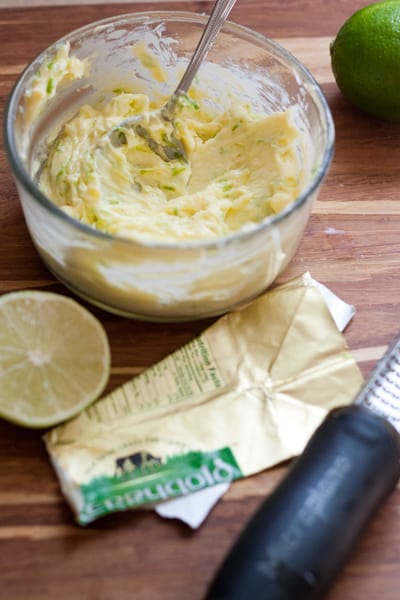 Lime butter is another one of those little gems I've been sitting on FOREVER and haven't shared with you. If you use flavored butters already you may have made something similar to this. If not, you REALLY need to try this.
It's simple, really. Just softened butter, lime zest and juice, and a little salt.
What do you do with it?