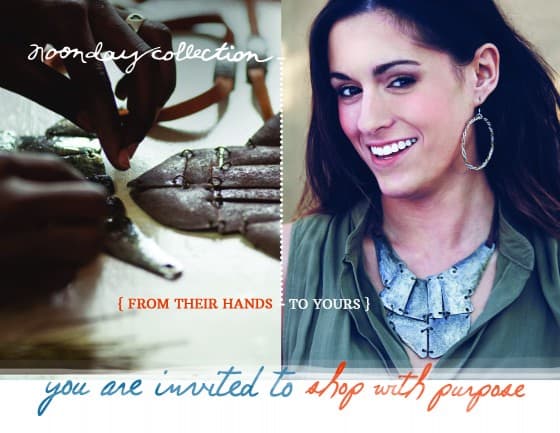 So, what do you think of that necklace up there?
It's kind of edgy, isn't it?
I sort of love it. It's not like anything I've ever worn before, and it reminds me of something rough and earthy Katniss would wear. Or a cavewoman. You know, if cavewomen wore jewelry. I thought it might be an appropriate piece to give away here. Don't you think? It's part of Noonday's Spring/Summer line that launched last month.
To celebrate, we're doing another blog train! Forty days of giveaways on forty blogs! If you missed Aimee's post yesterday you can still catch her. Then head over to Jennifer's blog tomorrow!
(If you're new here and have no idea what Noonday Collection is or why I'm not talking about food right now, go read this post!)
Like most Noonday Collection pieces, I love the Artemis Necklace even more after I learned the stories of the people who created them.