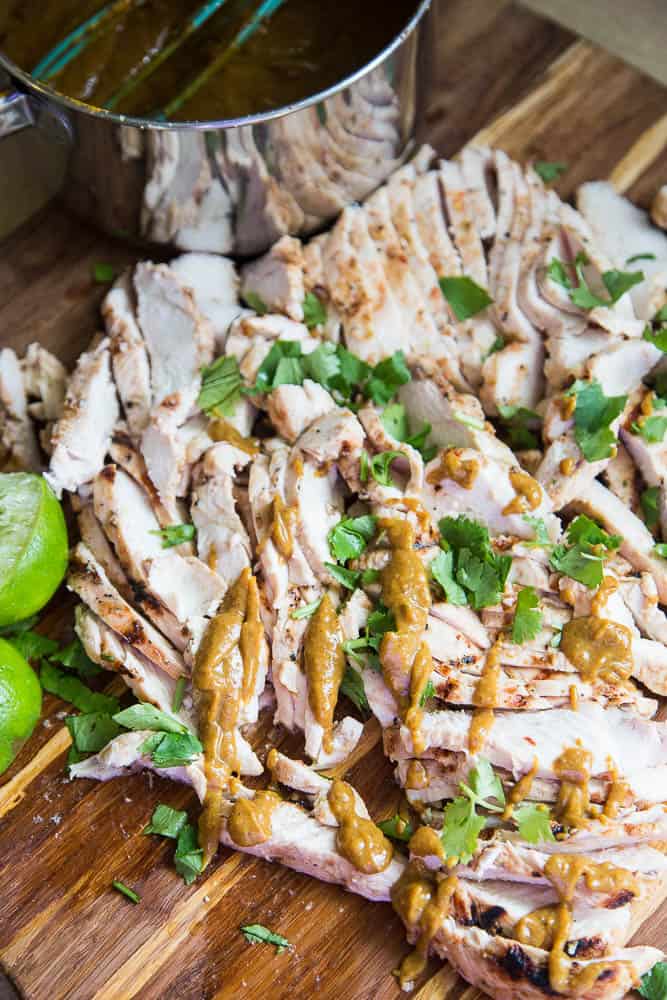 The other day I went out to the grill to throw some chicken on the grill. (Not this Thai grilled chicken, but another kind of grilled chicken. You can't have too many grilled chicken recipes.)
So I go out to turn the grill on and the propane was empty. Then I noticed the knobs were still in the "on" position.
*facepalm*
Since I do 99.9% of the grilling around here, I knew it was me. Steve likes to call me out when I leave the stove on, the oven on, my flat iron plugged in.
Honestly, I'm surprised I haven't burned down our house by now.