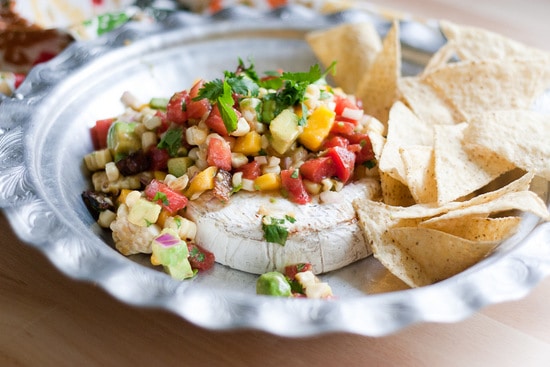 Can you humor me for a minute? Yes, I realize that this isn't even close to being paleo, but LOOK: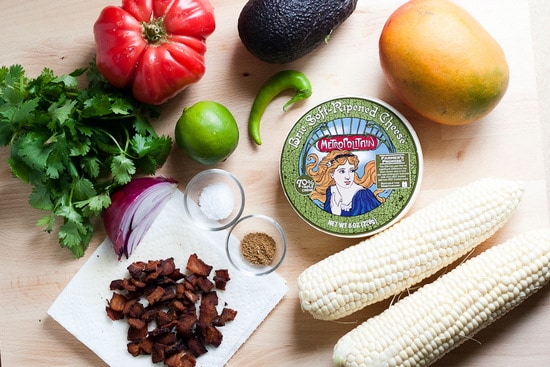 These are most of my favorite foods. All in one recipe.
Clearly, I had to push all paleo intentions aside. (It isn't hard when I'm pregnant. I'm far from paleo these days. I should really put a disclaimer on my blog some where.)
Plus, this. Isn't this the prettiest bowl of food you've ever seen?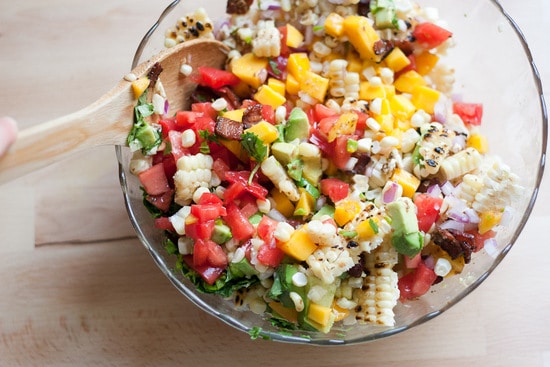 You can find the recipe and my step-by-step instructions and photos for Grilled Brie with Grilled Corn and Mango Salsa over on the Tasty Kitchen Blog! Come say hi!