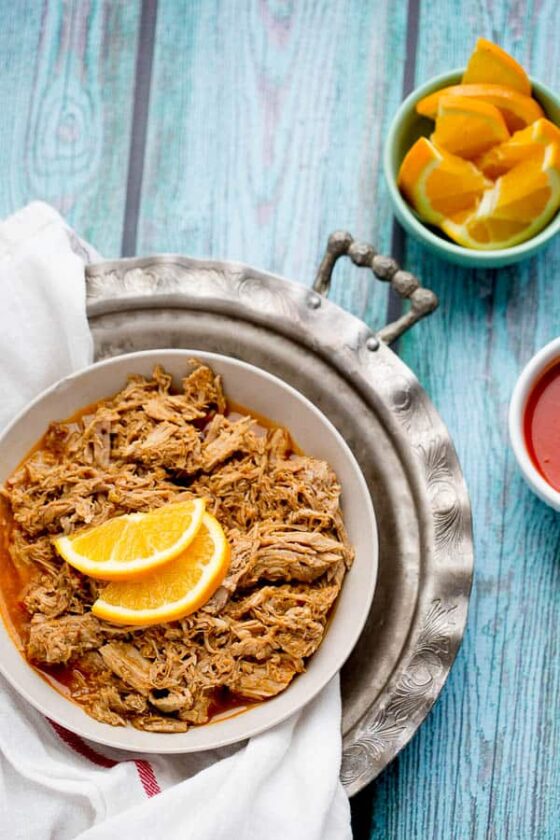 If you've been around here for a while you might have noticed I don't have many pork recipes that don't involve bacon somehow.
To be honest, I've never been a fan of regular pork — you know, pulled pork, pork loin, pork chops and the like. It wasn't until I wrote my cookbook that I finally learned to love (some of) it. And the chapter I dreaded the most became the home of some of my most favorite recipes in the entire book!
This orange pulled pork is one of them. Well, a tweaked version of it. I made it Whole30 compliant, and I added Instant Pot instructions!