About Me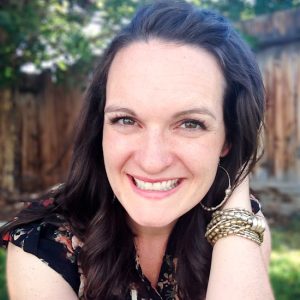 I'm Natalie.
I'm passionate about keeping my family healthy. And feeding my kids things other than pancakes. (We really love pancakes. This is tough sometimes.)
I've been married to a chiropractor-and-wellness-expert husband of eight nine ten ELEVEN! years. Steve (yes, we love Journey jokes) is still my very best friend, my go-to guy for all things health-related, and my favorite taste tester.
Oh, and he loves salads. How did I luck out?
I have three little ladies who are my kitchen helpers, currently 7, 6, and 2. The bigger ones can crack eggs by themselves and name over a dozen types of produce. The little one is mostly interested in being the center of attention. Mom's attention, that is. They keep me on my toes all day and remind me why becoming a mother was one of the best decisions I've ever made. We try to have dinner together every night as a family — one of the most important things I learned growing up.
We're fairly new transplants to the Reno-Tahoe area, and we like it here a lot. Oh, and we're expecting another little one March of 2015!
WHAT WE EAT
As a family we're about 75% paleo/primal. It hasn't always been that way and you may notice it in the older recipes on my site. (Here's why.) If you're interesting in making positive changes to your diet, but not quite ready for a paleo plunge, try reading my Staying Whole in a Processed World series.
We're also big fans of farmers' markets and Community-Supported Agriculture (CSA). If you subscribe to a CSA and are wondering what to do with that big box of veg every week, see my CSA Wednesday Series for recipe ideas!
ABOUT PERRY'S PLATE
I started Perry's Plate in Feb 2008 as a way to easily access and share our most favorite recipes, and it has blossomed into something that I never expected — a creative outlet for myself and a community of supportive friends and food-lovers.
I am completely flattered that this little blog was named one of Babble's Top 100 Food Mom Blogs of 2011, 2012, and 2013 as well as a Blog of the Month on Jamie Oliver's Food Revolution site. I've won recipe contests here and there, and I regularly contribute to Pioneer Woman's Tasty Kitchen Blog. You can also find my recipes featured in other fabulous places such as HuffPost Food, LDS Living, Gourmet Live, The Kitchn (Apartment Therapy), BlogHer, and Yummly.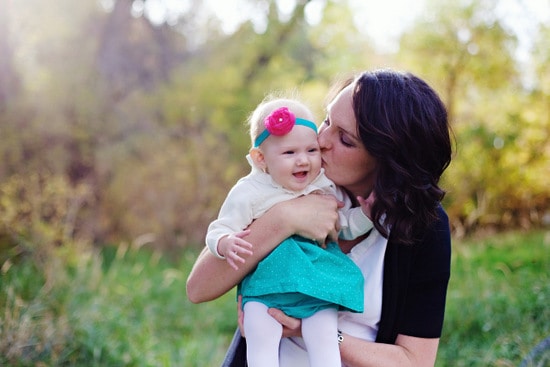 ABOUT THE PHOTOS
I'm also a self-taught photographer and unless otherwise noted, have taken all of the photos on Perry's Plate. As of February 2010 I use a Canon 30D and a fixed 50mm f/1.8 lens for all of my photos. I do freelance photography for Clean Eating Magazine, and sometimes my photos end up on these lovely sites: Tastespotting & Foodgawker.
Somebody pinch me, please.
I love and appreciate all of my readers. Without you, this blog would be a very lonely place. So thank you for giving me a little of your time and attention — I will continue to send you tasty bites from our plate! Feel free to contact me at perrysplate [at] gmail [dot] com or use the contact form with any suggestions, questions, or comments. I'd love to hear from you!
Disclaimer: The information on this Web site is designed for educational purposes only. It is not intended to be a substitute for informed medical advice or care. You should not use this information to diagnose or treat any health problems or illnesses without consulting your pediatrician or family doctor. Please consult a doctor with any questions or concerns you might have regarding your or your child's condition.
Top photo courtesy of my oldest daughter. She's quite the iPhone photographer. Bottom photo courtesy of the fabulous Casey Zweifel of CZ Photography.