This is one of my favorite spice blends!
Our favorite way to use this is to blend it with some oil and citrus juice to use as a marinade for grilled chicken skewers!
It would also be great in a rice pilaf or adding it to some olive oil and dip pita bread into it. Yum!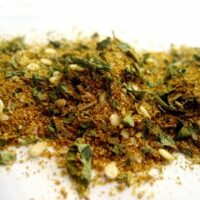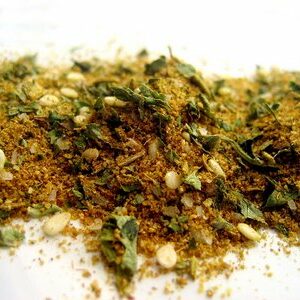 Middle Eastern Spice Blend
Use this exotic (but easy!) mixture to add some Middle Eastern flavor to marinades, spice rubs, dips, or even roasted vegetables.
Ingredients
1/8 teaspoon cayenne
1/4 teaspoon cinnamon
1/8 teaspoon ground cloves
1 teaspoon ground coriander
1/4 cup cumin
2 1/4 teaspoons garlic powder
1/8 teaspoon ground ginger
1/8 teaspoon ground mustard
1 teaspoon dried oregano
3 Tablespoons dried parsley
1/2 teaspoon crushed rosemary
1 teaspoon salt
1 teaspoon sesame seeds
1/2 teaspoon turmeric
Instructions
Combine well, and store in an airtight container. Makes about 2/3 c.