S'more Layer Cake + Smitten Kitchen Cookbook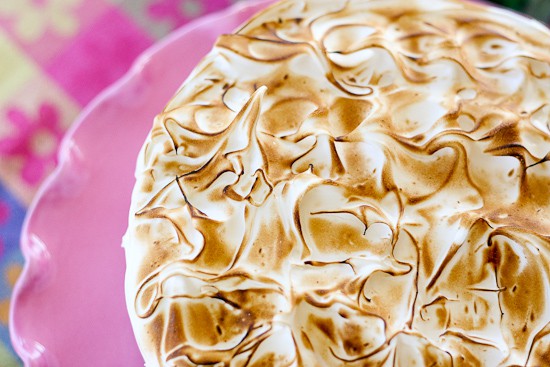 If you've been reading my blog for a while you'll know that even though we're pretty clean eaters, we like to indulge on birthdays. We also take our birthday cakes very seriously.  Like this one. And this one. Oh, and this one. Mmm.
Birthday cake planning is talked about year-round, and the girls have cakes planned out until they're tweens.
Luckily girls are fickle, so I don't have to make my shopping list until a couple weeks beforehand, which is usually when they change their minds.
My marshmallow-obsessed middle child turned four over the holiday weekend, and for the past month or so she'd been requesting a s'more birthday cake.
Just a couple weeks after she'd made her decision, I got Deb Perelman's book, The Smitten Kitchen Cookbook, in the mail.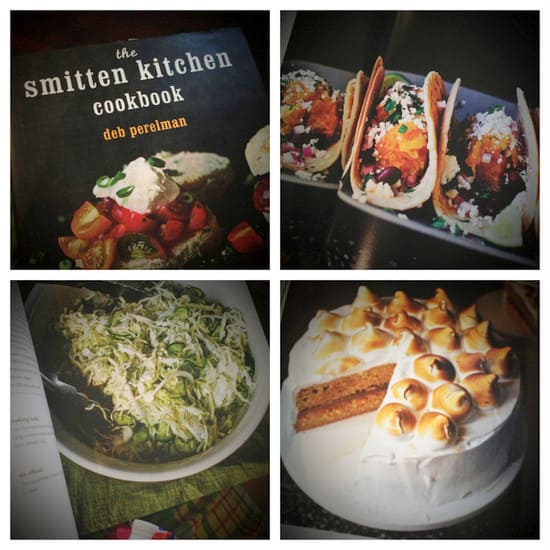 See that cake up there? It's Deb's S'more Layer Cake. I almost died when I saw it. No, really.
Decision made.
This week we also tried those tacos (spaghetti squash and beans!) as well as her vinegar slaw with cucumbers and dill. Those were especially good after the rich, Thanksgiving food we'd been eating all weekend.
Nothing like a bowl of lightly pickled cabbage to set you back on track. I actually loved it, though, and it was a surprisingly good addition to those tacos.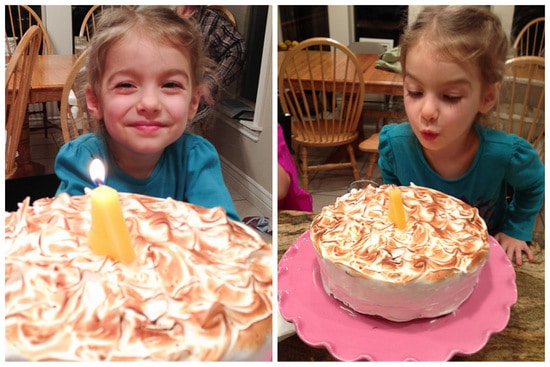 Alright, back to the cake. I packed my kitchen torch and a number four candle and made the cake up at my parents house over the weekend. My little miss was so excited!
We were, too. That cake was TO. DIE. FOR. The cake part tasted just like graham crackers, and that meringue smelled just like roasted marshmallows when it was torched.
*swoon*
The only thing I'd do differently is make more frosting (I didn't feel like it made enough to make those dollop things in Deb's photo), and use dark chocolate in the filling instead of milk chocolate.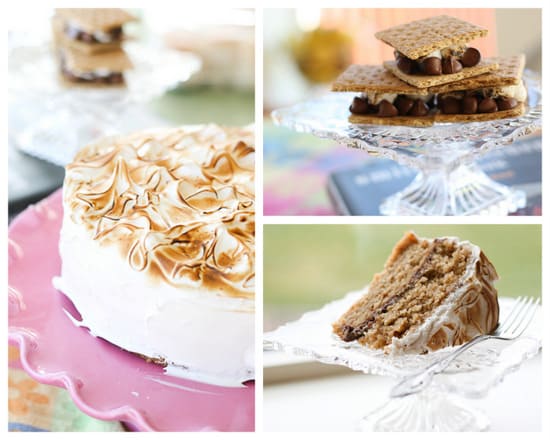 The Smitten Kitchen Cookbook is pretty amazing, guys. That was kind of a given, though. Smitten Kitchen was one of the first food blogs I started reading, and Deb always delivers. Always.
A few food bloggy friends also felt that way, too! For more gushing over this book and some rockstar recipes go to…
The Roasted Root for Pancetta, White Bean & Chard Pot Pie
Seaweed & Sassafras for Apple Cider Caramels
Eat Your Heart Out for Plum Poppyseed Muffins (plus its Stephie's birthday today! Happy Birthday Stephie!)
Disclaimer: I received a free copy of The Smitten Kitchen Cookbook from Alfred A. Knopf Publishing, but all opinions shared are my own. Like always.