Garlicky Shrimp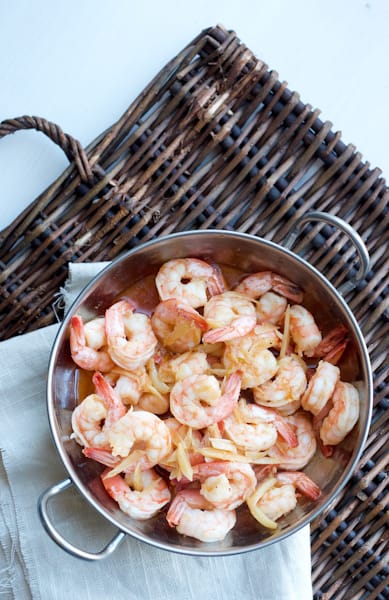 Did you know I have a degree in Geography with a Travel & Tourism emphasis? (And a minor in German?) It seems like a useless degree now that I've got four kids and work part time from home and traveling is only a pipe dream. But I've successfully turned my girls into map enthusiasts and we can really rock those country projects they bring home. We're learning about Israel and Micronesia right now.
Back in my college days I spent about two years in Western and Eastern Europe, collectively, which sparked a love for travel and culture in my little heart. Some of my cooking skills were honed during that time, too, as I was able to eat cuisine from many different countries and learn techniques.
Like how to make Russian crepes from a lady named Gulya. Or how every elderly Austrian woman I met could make a mean goulash. Or how it's perfectly fine to eat ham and cheese for breakfast. Or how sparkling water is actually really tasty, which has turned into a full-blown obsession with La Croix sparkling water. Ahem.
I wish my travels would have taken me to more places in the world (mostly for the food), but until then I can live vicariously (jealously?) through images I see online and recipes I whip up in my own kitchen. Like these Garlicky Shrimp — a Spanish tapas dish from Paleo Planet by Becky Winkler, the blogger behind A Calculated Whisk.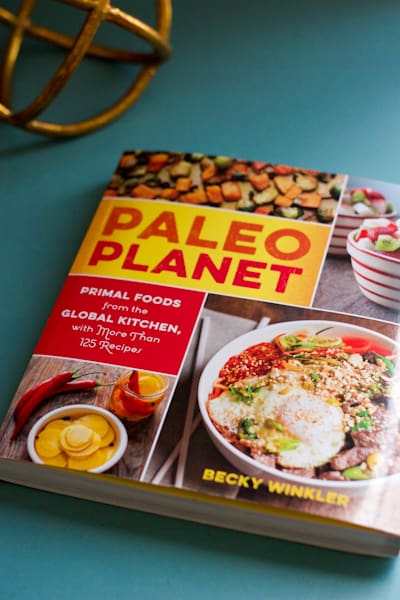 Becky's travel experiences coupled with her creative paleo cooking prowess (and reeeaaaallly good photography) is such a winning combination. I adore her cookbook, which was just released this month! (You can find it on Amazon here: Paleo Planet)
Her recipes are creative, yet accessible. She doesn't use a lot of ingredients that are hard to find. (Really nice for an ethnic cookbook!)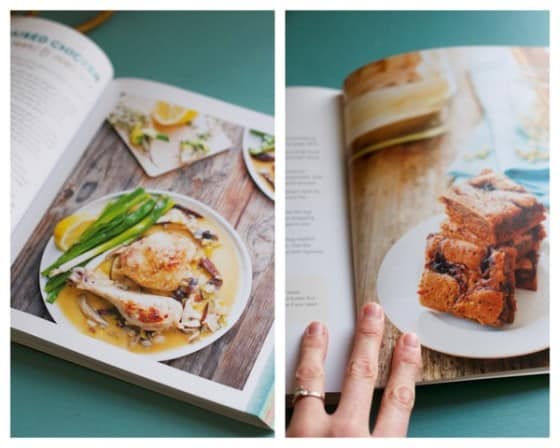 I love her photography. It's so bright and colorful. And those Gingerbread Blondies are definitely on my baking list next month. (December is when I usually go bonkers and bake a lot. Just a little warning in case you think a bakery took over my Instagram feed next month.)
I never had the chance to go to Spain, but after eating this Garlicky Shrimp with a hint of smoked paprika I plan on it. Or I at least need to find a place that serves Spanish tapas.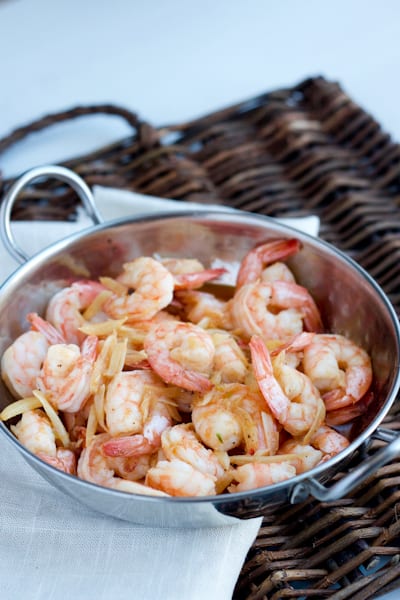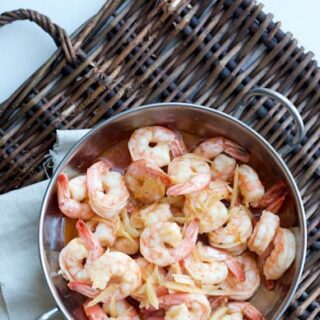 Garlicky Shrimp (gambas al ajillo)
Yield: Serves 4 as an appetizer
Prep Time: 10 minutes
Cook Time: 10 minutes
Total Time: 20 minutes
A perfect shrimp recipe for garlic lovers! Super easy to make and goes well in a rice bowl or as part of a big salad. Recipe shared from Paleo Planet by Rebecca Winkler.
Ingredients
1/2 cup avocado oil (or other heat-safe oil, like coconut)
10 garlic cloves, thinly sliced
1 pound large or jumbo shrimp (16-30 count), peeled and deveined, tails removed if desired
3/4 teaspoon flaky sea salt
1/4 teaspoon freshly ground black pepper
1/4 teaspoon bittersweet smoked paprika
Pinch of cayenne pepper
Instructions
Heat the oil in a large heavy skillet over medium-low heat. Add the garlic and cook, stirring frequently until softened but not browned, about 5 minutes.
Add the shrimp to the skillet in a single layer, raise the heat up to medium-high, and sprinkle on the salt, black pepper, paprika, and cayenne. Cook until the shrimp turn pink on the bottom, 2-3 minutes. Flip and cook until the shrimp are opaque throughout, another 2-3 minutes. Serve hot.
Notes
Nat's Note: I used regular smoked paprika.