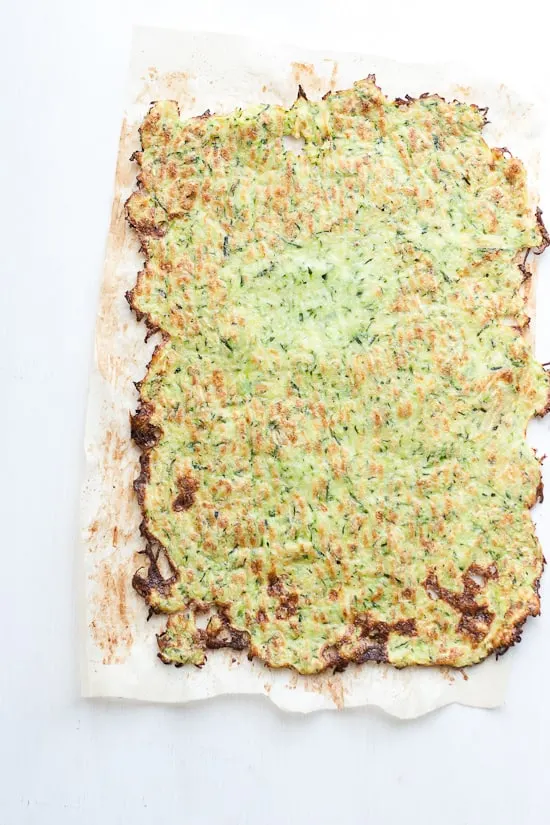 Do you see those craggy, crispy edges up there? It makes my roasted vegetable-loving heart go pitter patter.
Are you an edge person? Do you call dibs on the corners of casseroles and lasagnas?
Oh, I do. Most of the time I'm an edge person, but when it comes to brownies, I'll cut a piece right out of the center. I'm a second-generation remover of centers from pans of brownies. (Wow, that sentence took a lot more brain power than I've exerted lately. #mombrains)
Luckily Steve is a brownie edge man. I'd like to think our complementary brownie preferences is the reason our marriage is solid.
Speaking of edges, my three-year-old daughter (who is super mature and verbal for her age — she thinks she's six most of the time) came to me after tidying her room and said, "Mom, my room is clean! But don't worry about the edges."
I asked, "Are there toys around the edges?"
"It's OK, Mom. You don't have to worry about the edges."
Well, that's a relief.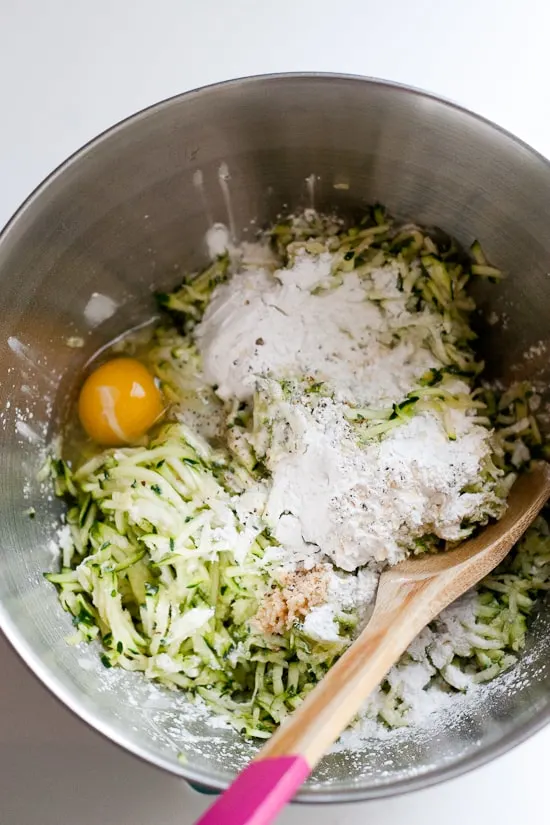 She loves this "flatbread", by the way, and so did the baby. The three of us scarfed the whole thing one afternoon. The baby was flapping his arms and legs around so much I thought he was going to fly out of his high chair.
I made this a few months ago and teased you with an Instagram photo. (I've been terrible about that lately.) A bunch of zucchini was staring at me from the fridge and I wondered if I could do a zucchini riff on the Greens Pizza Crust I made (repeatedly) a while back.
After my first attempt, I noticed this Zucchini Tortilla post from White on Rice Couple flying around Pinterest. (I've decided that no ideas are original anymore. Lol.) Theirs has cheese and bread crumbs in it, which I'm sure is delightful. However, if you're trying to avoid grains and dairy, give this a shot!
It's really easy — especially if you have a shredder attachment on your food processor. The only part I didn't like was squeezing the water out of the zucchini, but I counted it as my "arm day" workout so, win-win.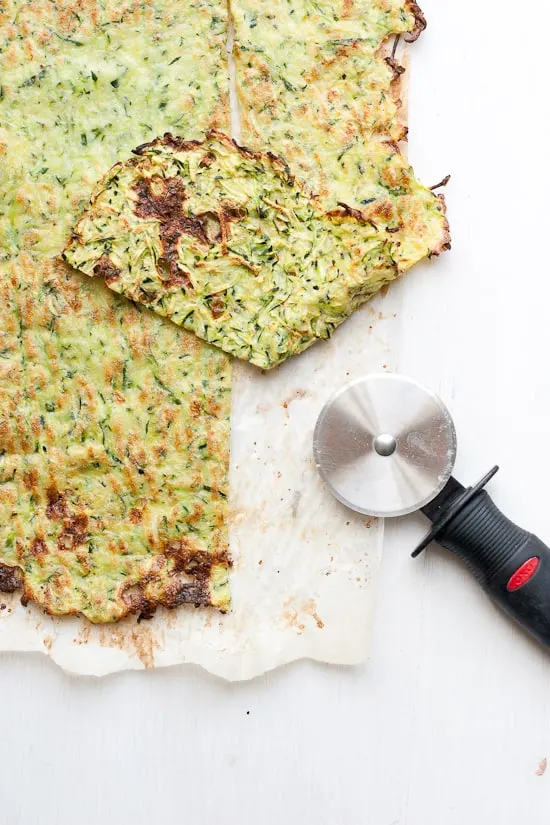 You could use the whole thing as a pizza crust. Or slice it up and use it like you would flatbread or lavash. Or make strips for sandwich roll-ups.
Or just eat the whole thing with your hands.
---
If you make one of my recipes, be sure to post it on social media and tag me at @perrysplate or #perrysplate so I can send you some love!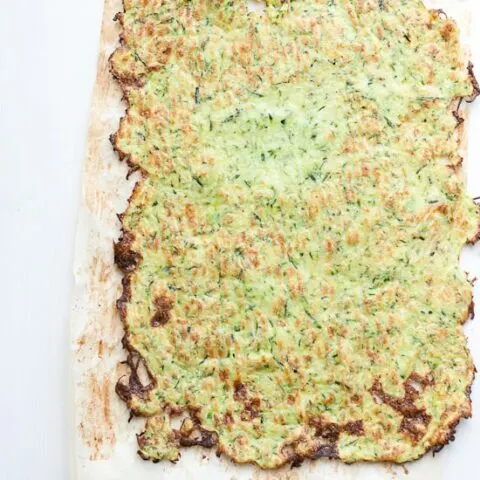 Paleo Zucchini Flatbread
Yield:
1 sheet pan of flatbread
This is a paleo alternative to flatbread or lavash. You can use this as a paleo pizza crust or sandwich wraps! Or as a naan alternative to serve with Indian curries.
Ingredients
1 1/2 pounds zucchini
1/3 cup tapioca flour
1 egg
1 egg white
1 garlic clove
1/2 teaspoon dried minced onion
1/2 teaspoon sea salt
1/8 teaspoon black pepper
Instructions
Preheat the oven to 425 degrees F.
Grate the zucchini using a box grater or a shredding attachment on a food processor. Dump the grated zucchini into the center of a clean kitchen towel and squeeze as much water as you can out of it. Transfer the zucchini to a medium size mixing bowl.
Add the rest of the ingredients and mix well.
Line a rimmed baking sheet with parchment paper. Spray the paper with non-stick spray.
Dump the zucchini mixture out onto the parchment paper and spread it out in an even layer.
Bake on a lower oven rack for about 25 minutes until the edges begin to turn golden brown. Flip the flatbread over and cook for another 5-8 minutes until the top (well, bottom) is covered with golden brown spots.
Remove the flatbread from the oven and let it cool for 5-10 minutes before slicing.
Serve.
Notes
Nat's Note: If you find that the flatbread has gooey pockets throughout, slice the crispy edges off and return the flatbread to the oven to finish baking. Spreading it out evenly on the pan really makes a difference in how evenly it bakes.
This post may contain affiliate links. Any purchases made by using these links won't cost you any extra and helps keep my content free. These links may be Amazon links as I am part of the Amazon Associate Program.