I know the turkey doesn't want to hear this, but it's all about Thanksgiving sides. There, I said it.
Here's a running list of some of my favorite (mostly) healthy Thanksgiving side dishes. You'll find a mix of paleo, gluten-free, dairy-free, and low-carb recipes here.
You won't find some of the traditional recipes either. I just can't do green bean casserole or marshmallow-topped sweet potatoes when there are SO many better things to eat.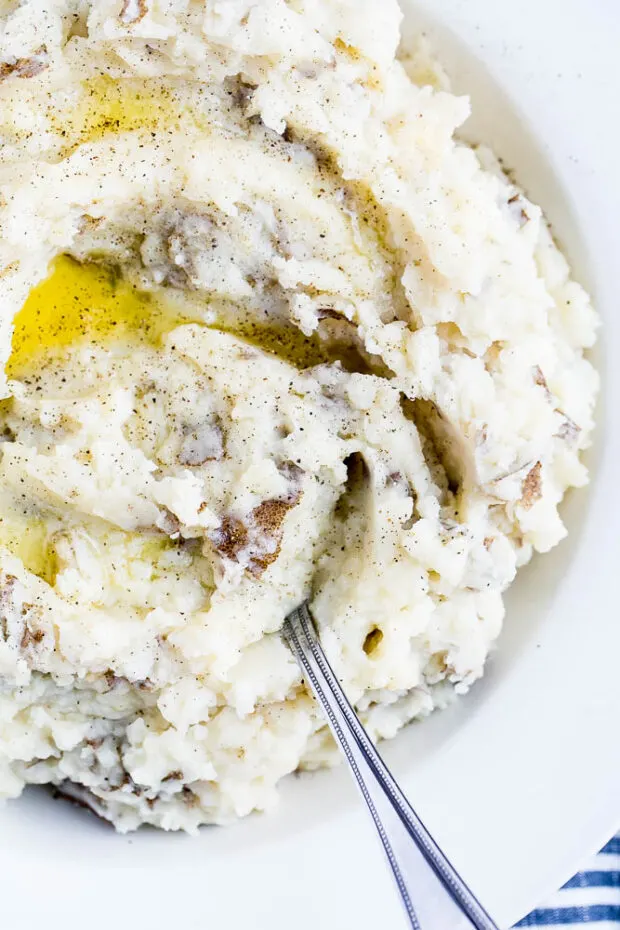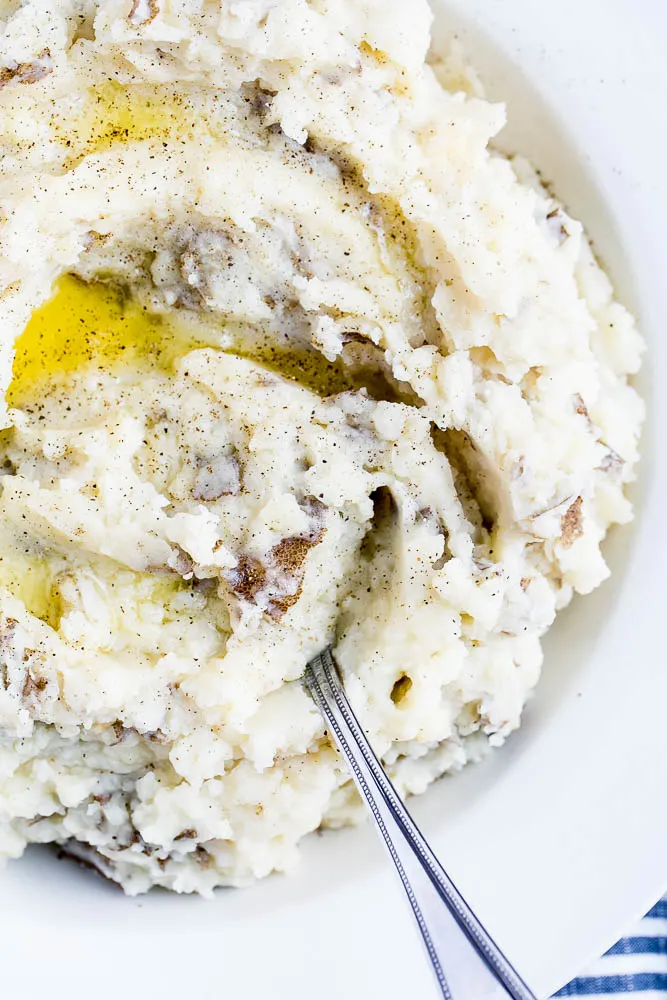 If you aren't making mashed potatoes in your Instant Pot, I HIGHLY recommend it. It's WAYYY easier than lugging a big heavy pot of boiling water around. And you'll free up some stove space for more important things.
Special Diet: Adaptations for paleo, vegan, and extra decadent.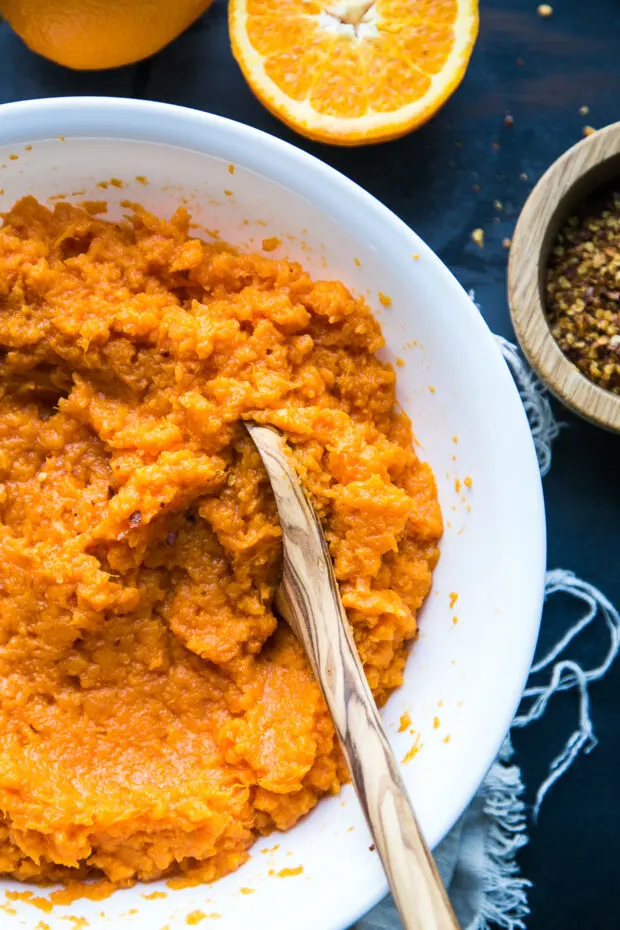 This might sound like an unusual combination, but TRUST ME. These mashed sweet potatoes are citrusy with a hint of heat and make a fun alternative to white potatoes, if you happen to be avoiding them.
Special Diet: Paleo, dairy-free/vegan using vegan butter.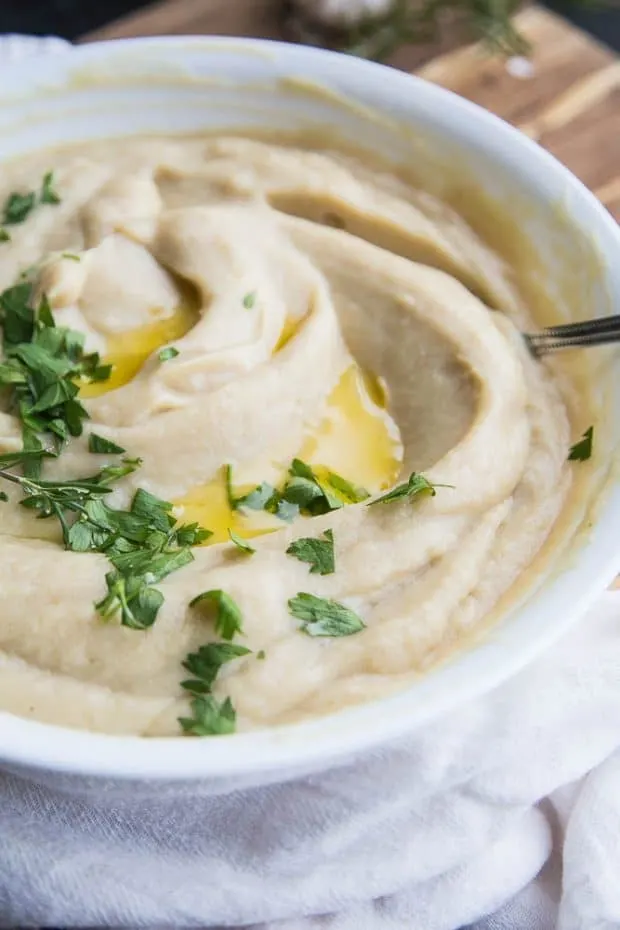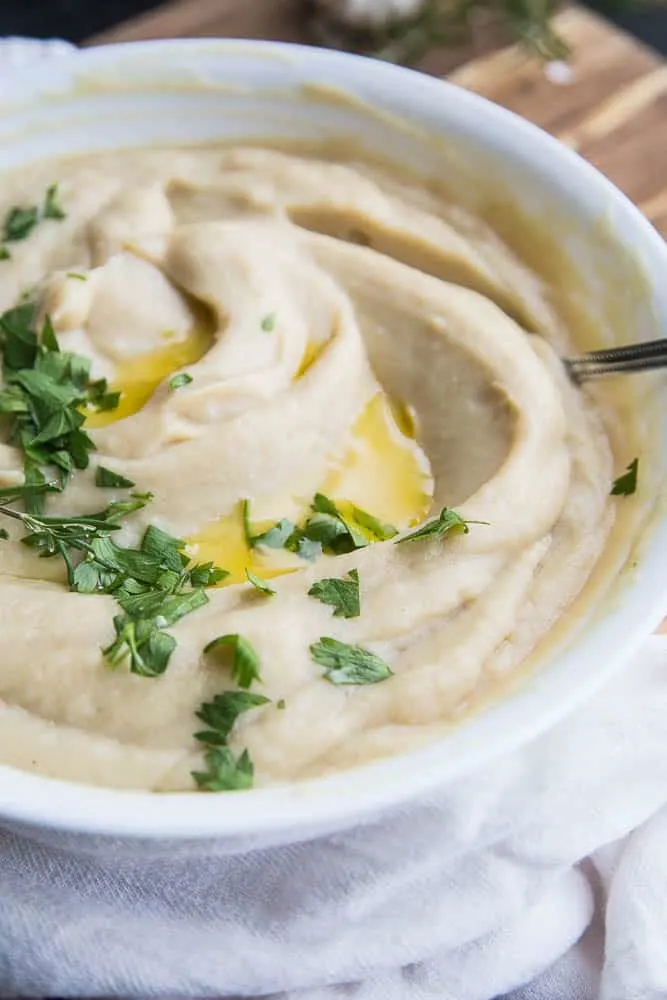 Another alternative to white potatoes is this (better than you'd expect) cauliflower puree! Lots of butter herbs and garlic flavor and a perfect home for a ladle of turkey gravy.
Special Diet: Paleo, low-carb/keto, use dairy-free butter to make it vegan.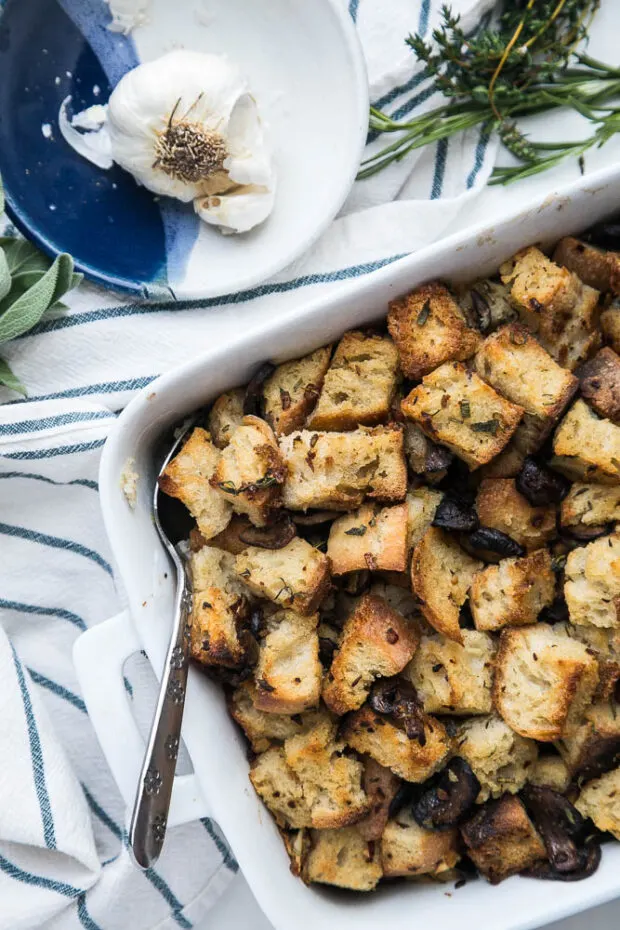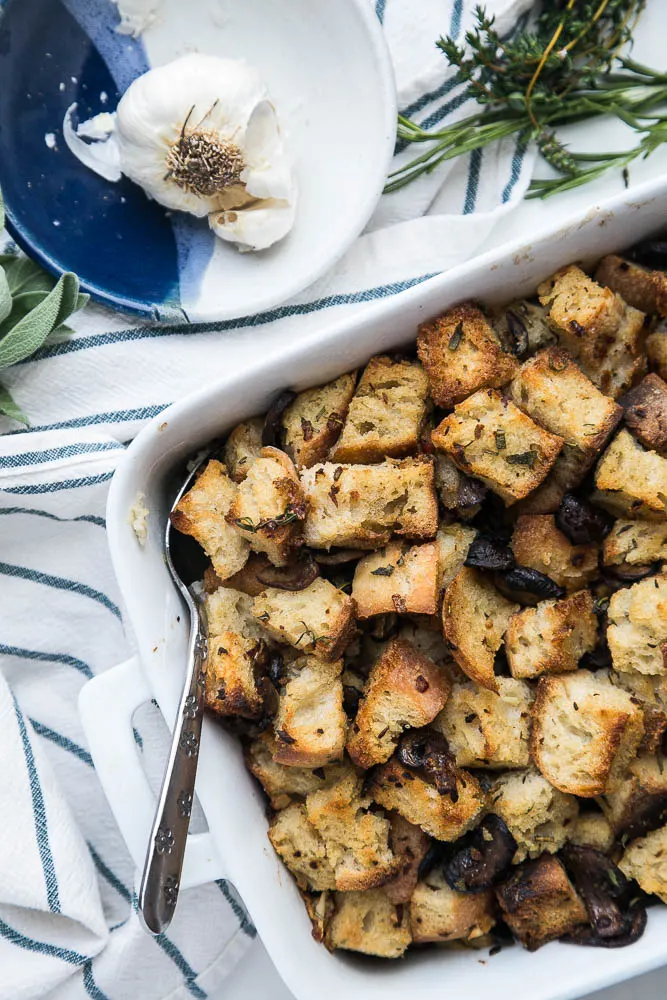 The rest of this list could be categorized as healthy, but it's Thanksgiving. And this stuffing is what dreams are made of. You can use traditional sourdough bread or any crusty bread you like!
Special Diet: Use GF bread to make this gluten-free and dairy-free butter to make it dairy-free.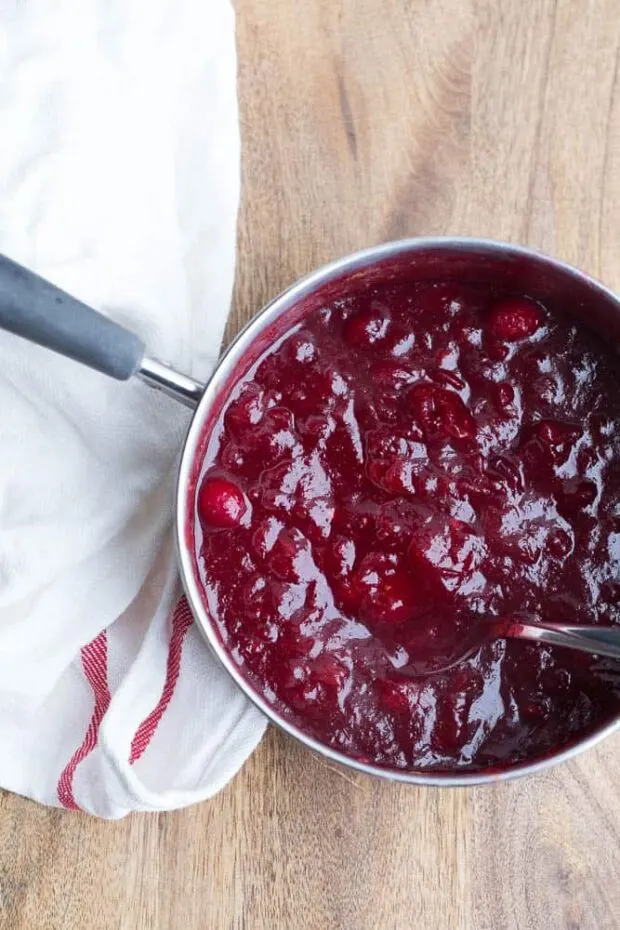 Never made homemade cranberry sauce before? Just toss a few things into a pot and let it simmer away. That's it! This version is filled with citrus and baking spices, just like a toasty cup of wassail.
Special Diet: Paleo, vegan (use maple)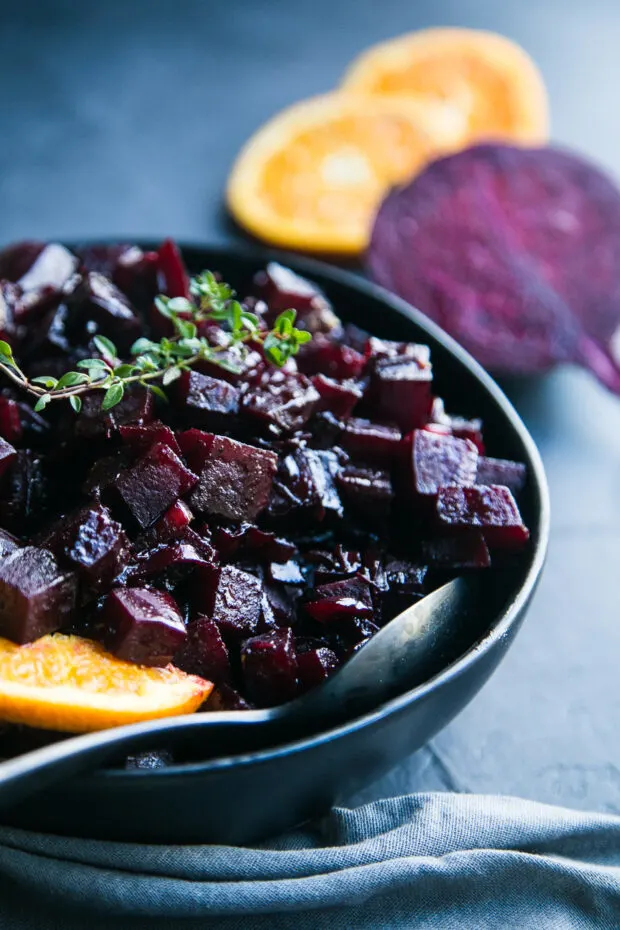 A beautifully sweet beet recipe that you can make on the stovetop! These beets are versatile, too — serve them warm, room temperature, or chilled. You can even make them ahead of time.
Special Diet: Paleo, vegan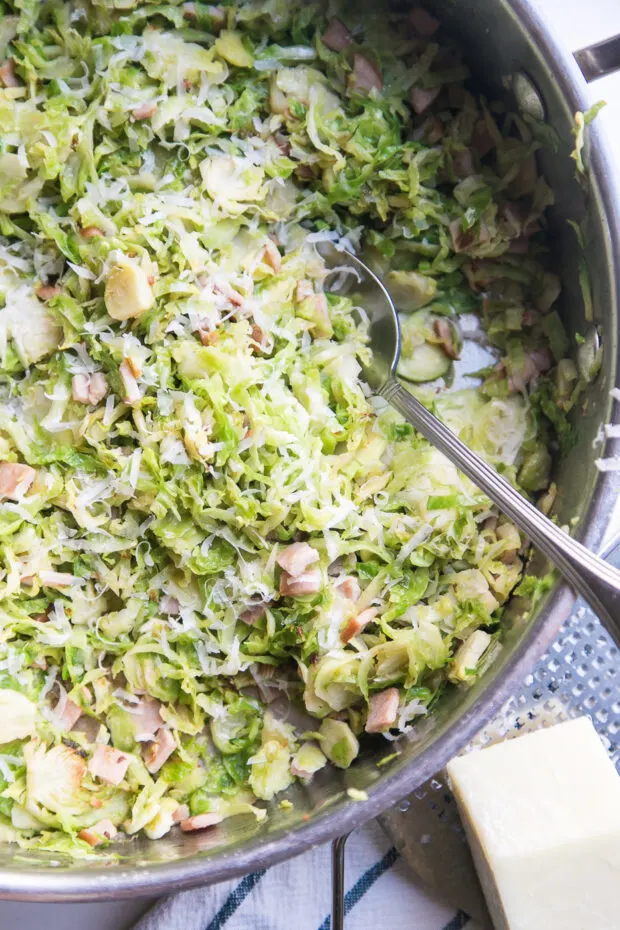 Yeah, I have a thing for Brussels sprouts. If you're short on oven space, these can be made in under 30 minutes on the stove!
Special Diet: Paleo (w/o the cheese), low-carb/keto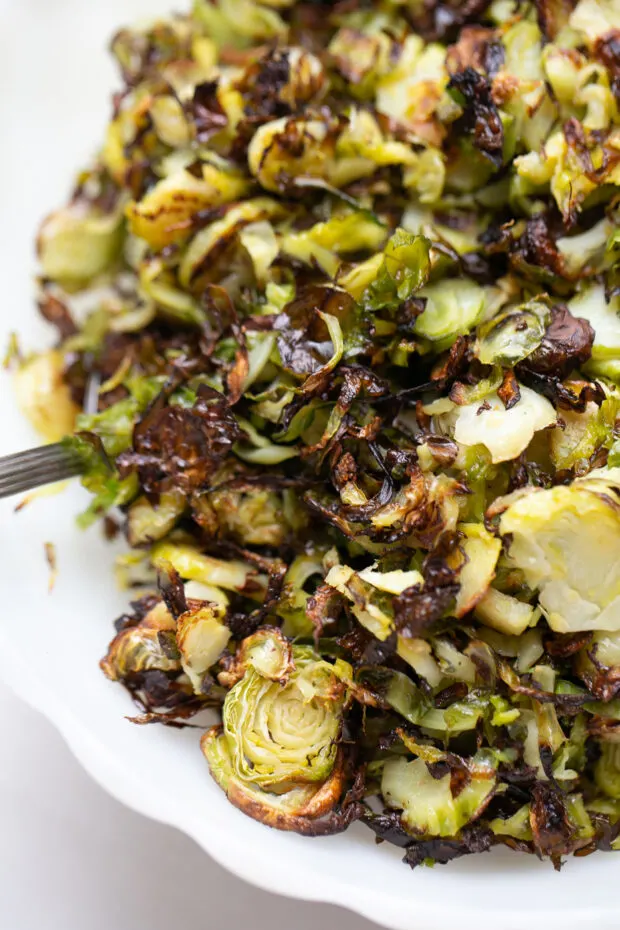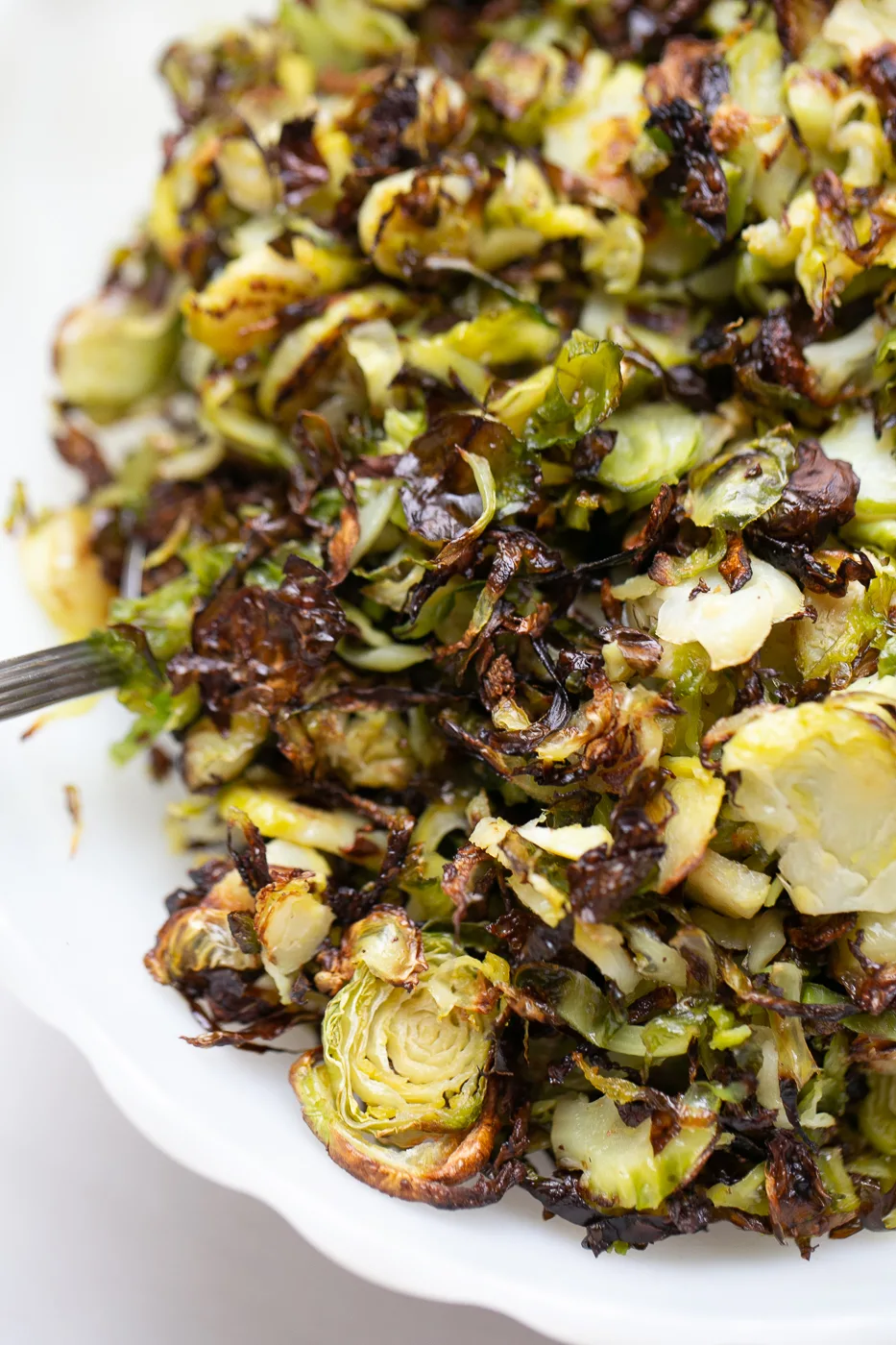 When my mom asked me to make Brussels sprouts for Thanksgiving, she's talking about these. Yes, you'll need some oven time, but it's well worth it!
Special Diet: Paleo, low-carb/keto, vegan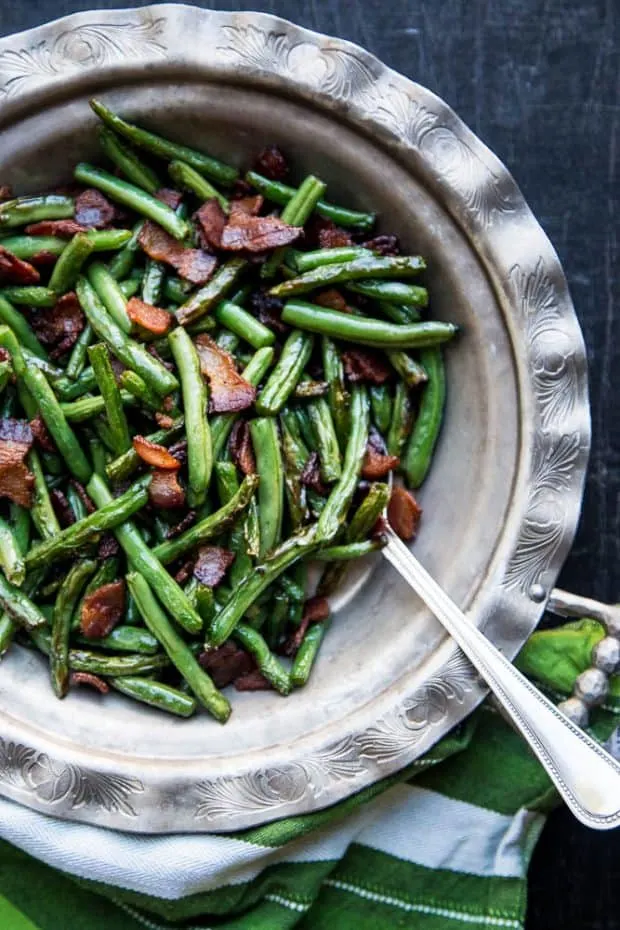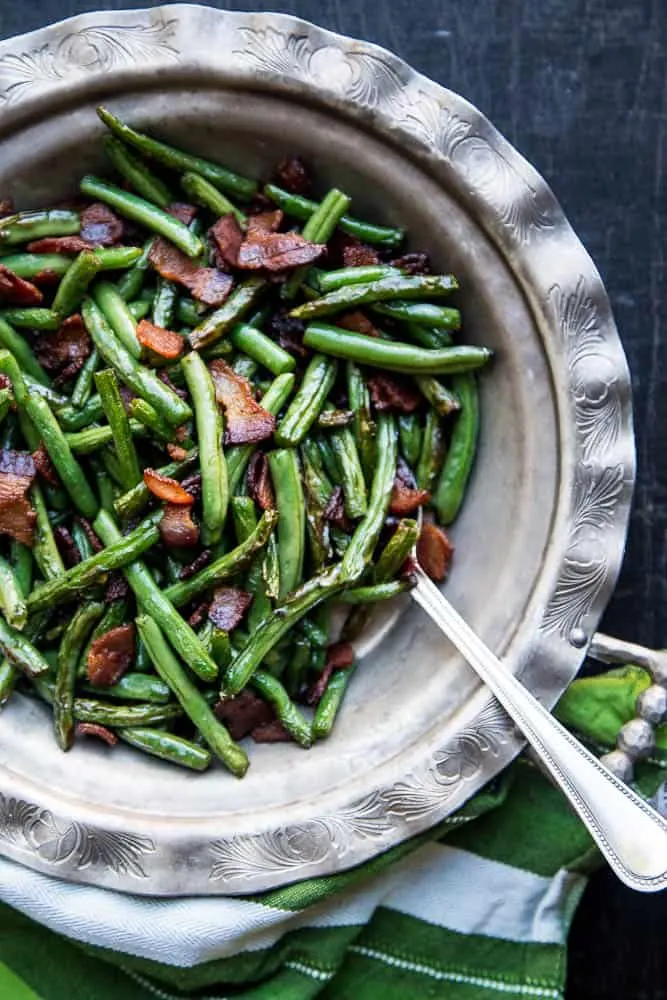 Just 2 ingredients, guys. That's all you need.
Special Diet: Paleo, low-carb/keto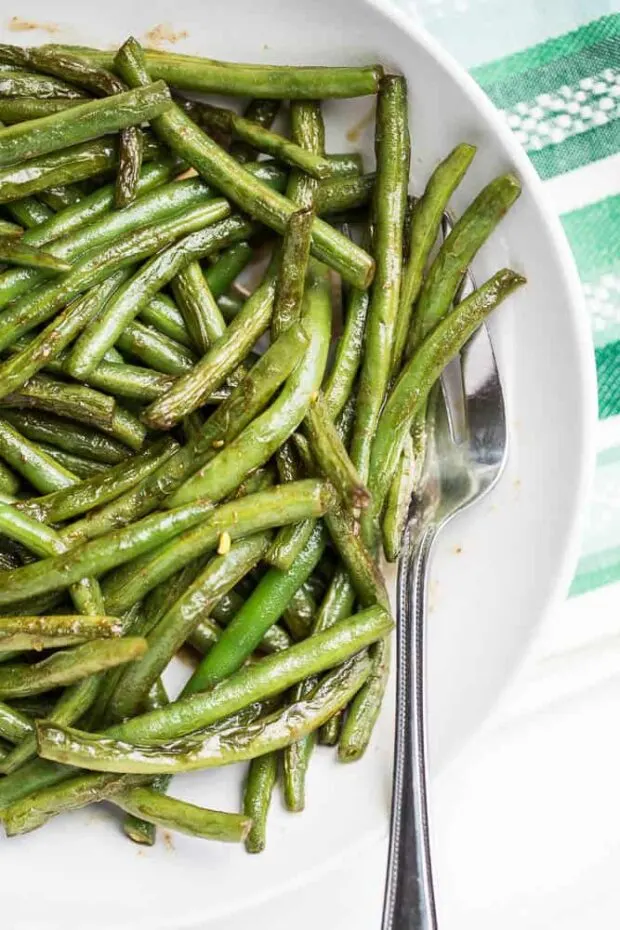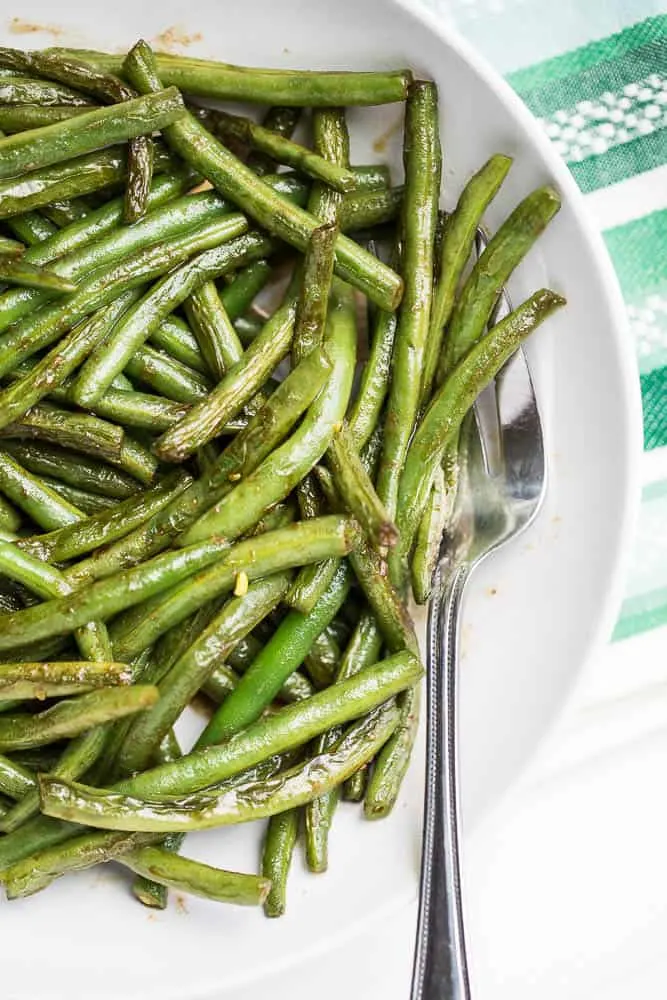 Another take on sauteed green beans. My kids even liked these and they don't eat green beans.
Special Diet: Paleo, low-carb/keto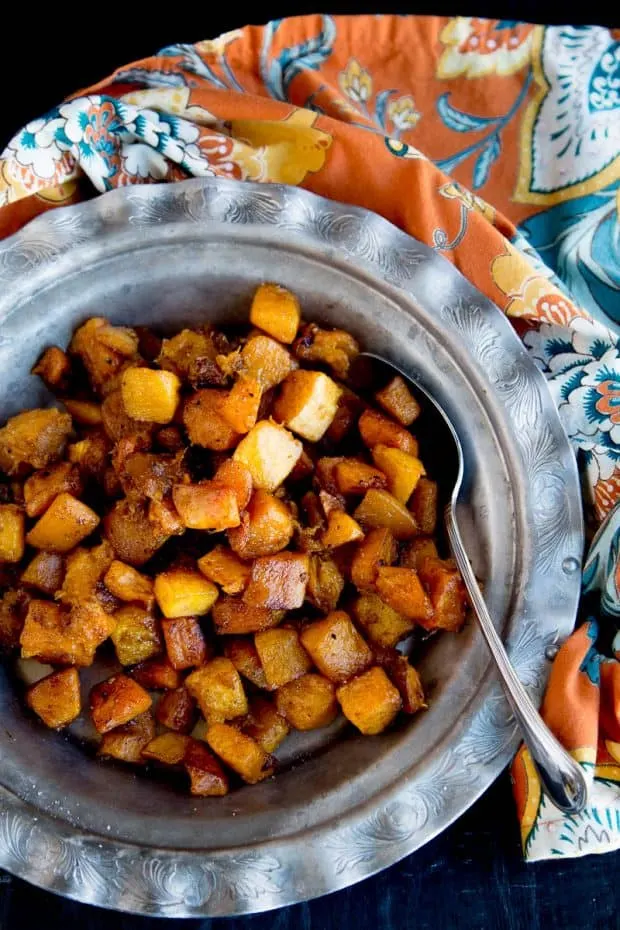 If you've tried my Homemade Chai Spice, you need to use it on some roasted butternut squash. Trust me.
Special Diet: Paleo, vegan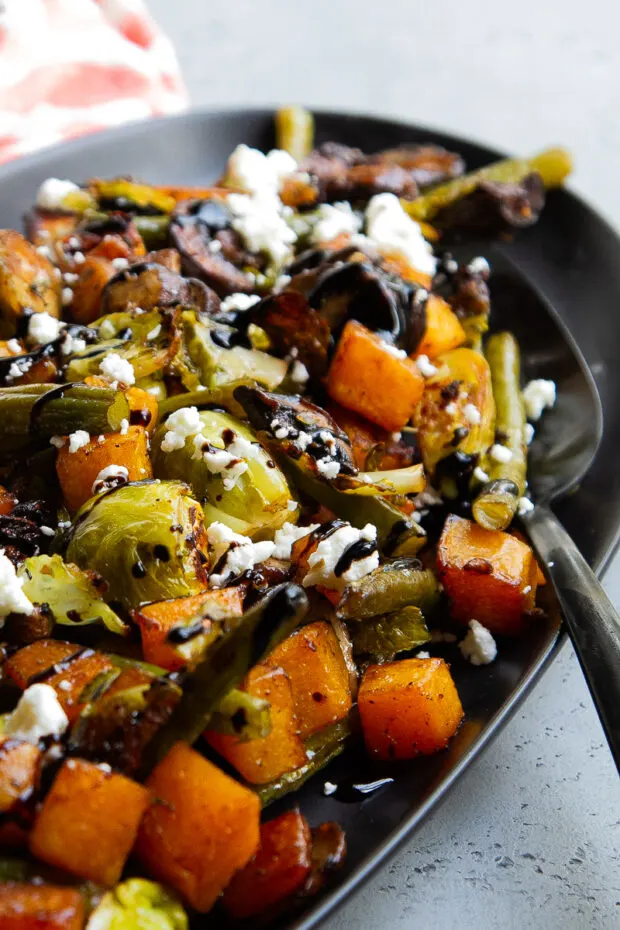 A great way to roast veggies — use any roasting veggie you have on hand!
Special Diet: Paleo, vegan, low-carb/keto depending on the vegetables and if you choose to use the feta.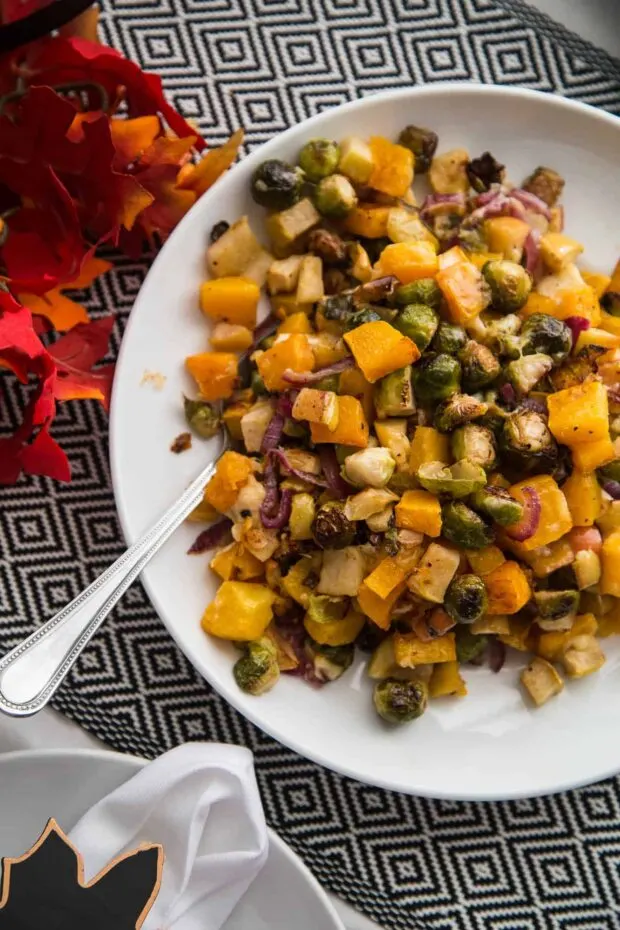 The apples and gouda really make these roasted vegetables shine!
Special Diet: Gluten-free. Paleo without the cheese.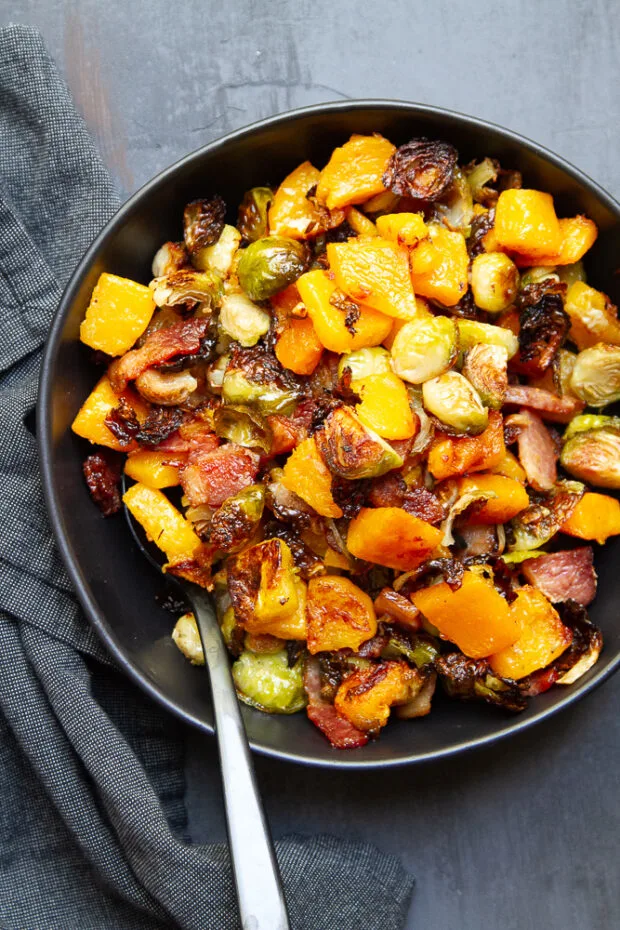 A STELLER combination. And everything is better with bacon.
Special Diet: Gluten-free. Paleo-friendly.
---
I'd love to hear what you think of these Thanksgiving sides! If you make one on social media, tag me so I can send you some love — #perrysplate or @perrysplate.