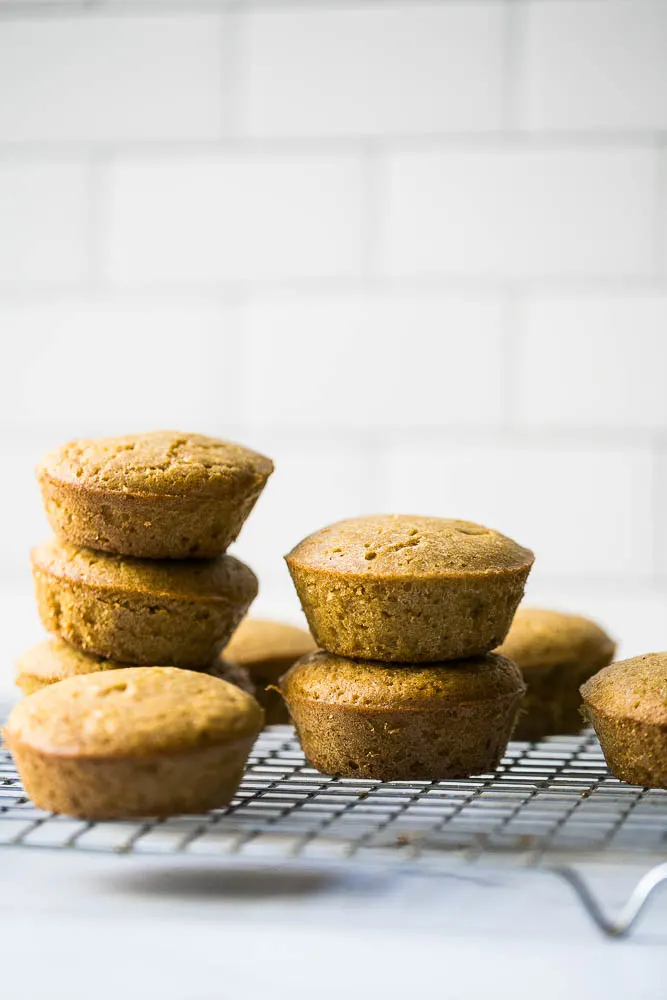 Millet?
Yes, millet.
I ate millet for the first time last summer when I was doing a gut protocol. I was only allowed 4 ancient grains for a few months and one of them was millet.
I cooked it up like rice or quinoa and ate it in bowls and with curries and liked its corn-like flavor. It reminded me of polenta. And so I started experimenting with millet flour as a replacement for cornmeal. (Since corn, I've learned, doesn't sit well with my gut.)
I was SUPER happy with the result, and I'm glad to welcome another "weird" ingredient into my pantry.
(That's what you're thinking, right? "Naaaaaat. Another strange ingredient that I have to track down?" Well, not exactly — more on that later. And once you use an unfamiliar ingredient a few times it's not so strange anymore, right?)
First, let's get some millet FAQ's out of the way….
What is millet?
Millet is a cereal grain (in the grass family) and you might have seen it before if you've ever purchased birdseed. It's native to India, Nigeria, and other countries in Asia and Africa. Pearl millet is what is most commonly used (it's the one I use) and it's relatively high in iron.
What does millet taste like?
Like I said, I think it has a corn-like flavor. It's on the sweeter end compared to other grains, though. When cooked in its whole form it reminds me of polenta, but coarser and sticky like sushi rice.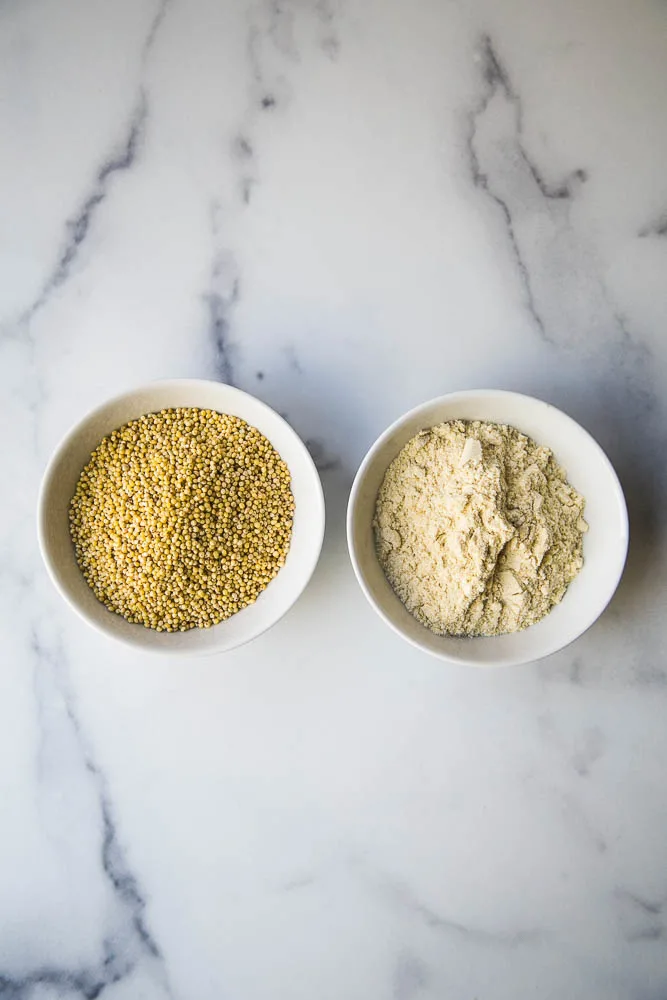 How do you cook millet?
In its whole form, just cook it like you would rice, using 2 cups of liquid to 1 cup of millet. Soaking it overnight is sometimes recommended so you can get all of the nutrients you can (and make it more digestible.)
You can also toast it before you cook it to bring out a more nutty flavor.
Is millet gluten-free?
Yes!
Where can you buy millet?
I have seen millet in bulk sections of well-stocked grocery stores (like Winco). I started buying millet on Amazon.
How do you make millet flour?
I just throw a couple cups of whole millet into my Blendtec blender and buzz it up until it's the consistency of regular flour. 1 cup of whole millet will give you about 1 1/2 cups of flour.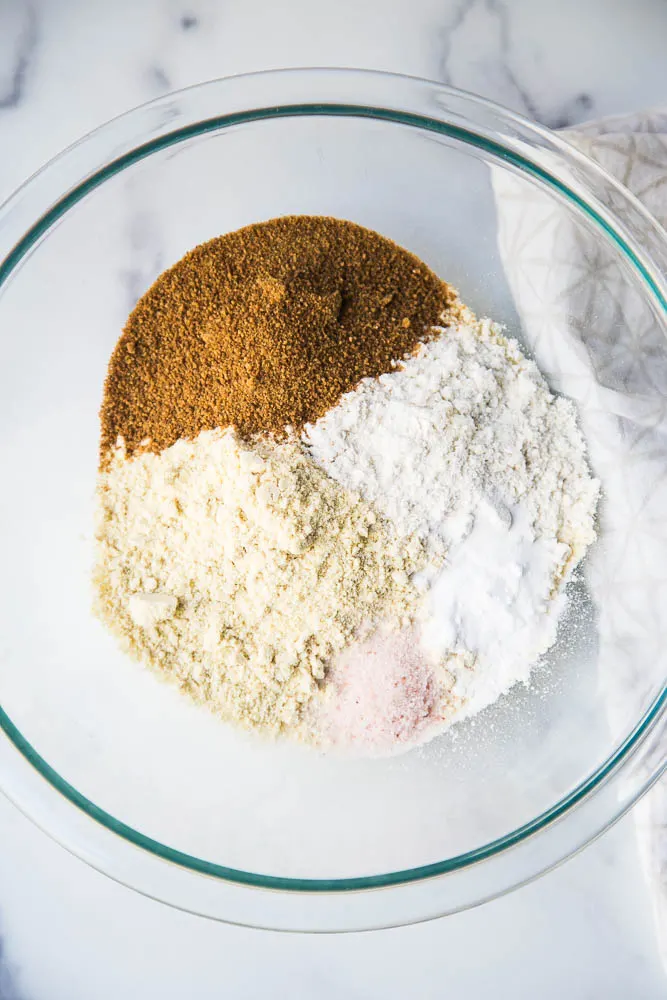 I took my favorite cornbread recipe and reworked it using millet flour — and it turned out so well!
I like to add some sweetener to it, but if you prefer your cornbread unsweetened, just leave it out or reduce it to a couple of tablespoons.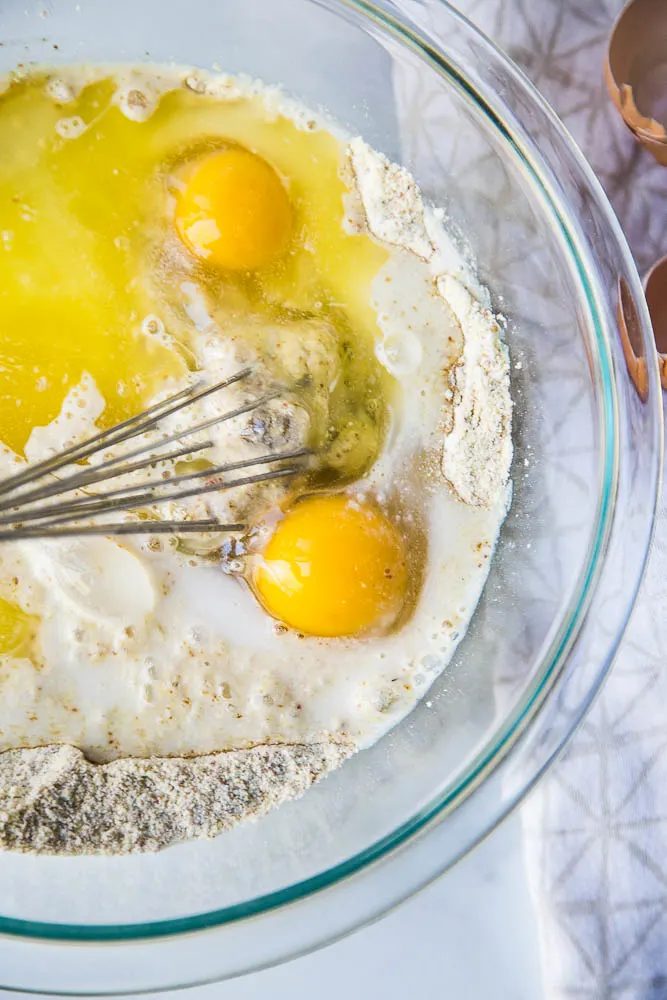 I'm still so surprised that it works just like cornmeal. I also used a little cassava flour in this recipe which is a grain-free flour. You can use a gluten-free blend if you like.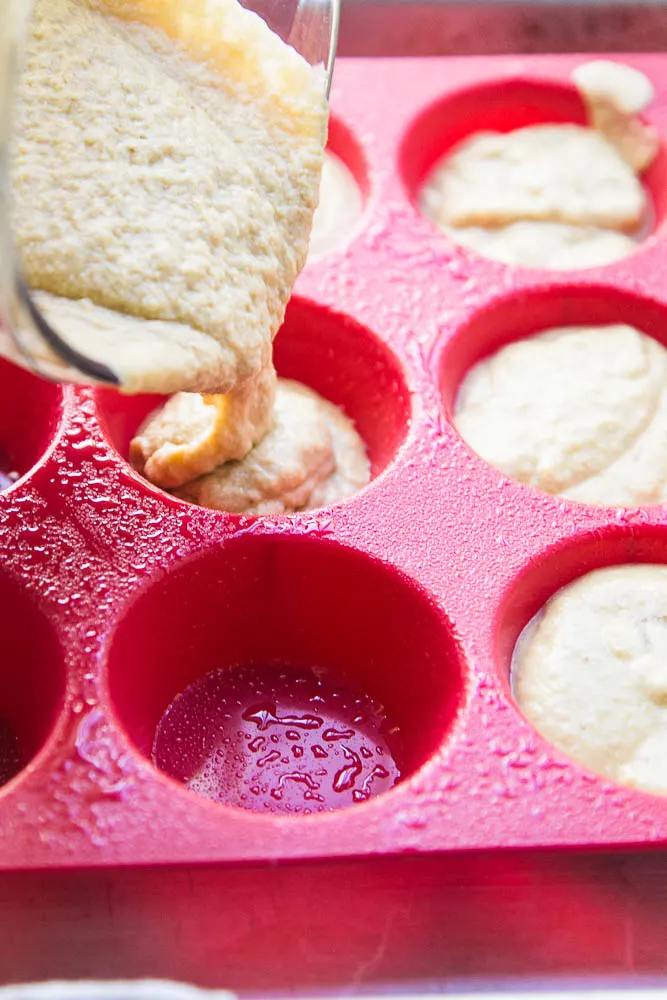 Yep, that's a silicone muffin pan. A company sent it to me several years ago to review and I still use it ALL the time. It's so nice not to have to buy liners and deal with the mess and waste later when the kids leave them all over the counter.
If you've had trouble with silicone bakeware sticking in the past, you might want to check to see if it's 100% silicone. If it's not — you may have sticking issues.
I don't have a link for the one I have, but I found a 100% silicone muffin pan on Amazon for you!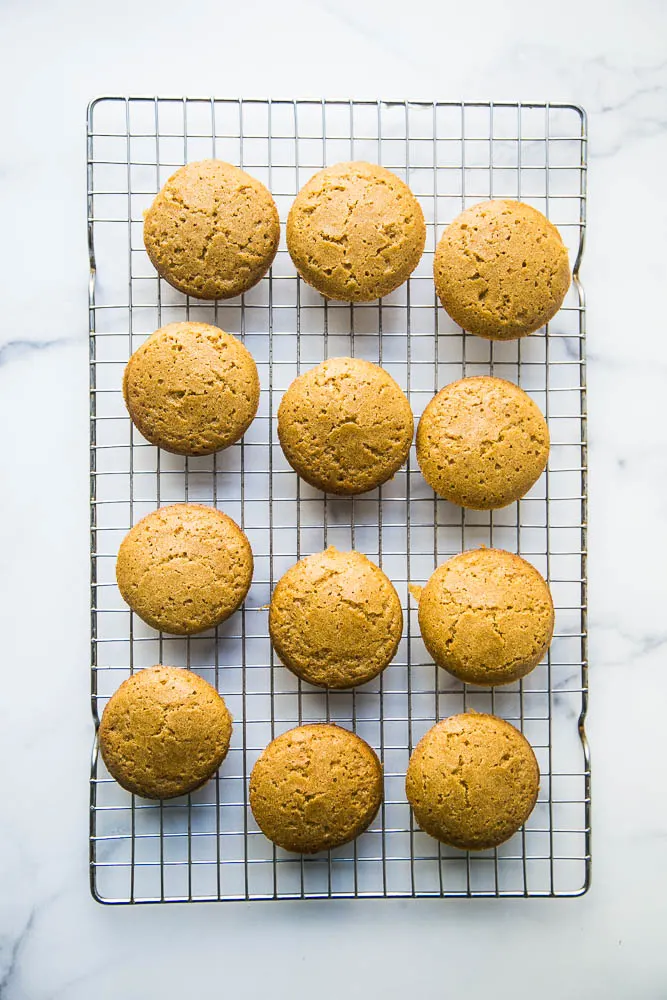 These millet "corn"bread muffins are so good with soup and chili!
They'd also make great breakfast sandwiches. I'd love to throw a runny egg and some bacon on there. *drool*
Even my cornbread-obsessed daughter thought these were good, but OBVIOUSLY NOT AS GOOD AS CORNBREAD. I swear that girl has a radar for any kind of health food swap I try to pull on her. She'll eat them, though, even though she calls it "fake cornbread" *eyeroll*.
I'll take it!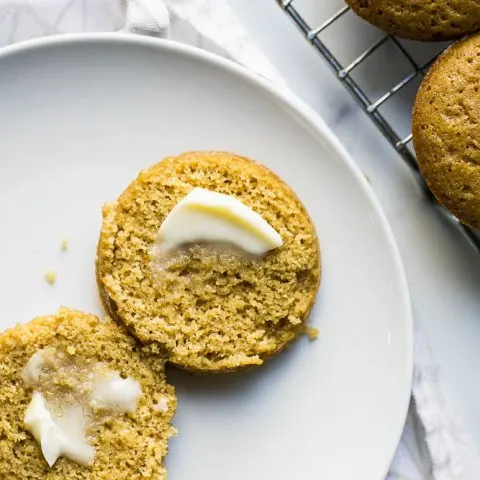 Millet "Corn"bread Muffins
These sweet, tender muffins taste almost like actual cornbread, but are made with millet flour! It's a great alternative if you're avoiding cornmeal or just want to incorporate more ancient grains into your baking.
Ingredients
1 1/2 cups millet flour
1/4 cup cassava flour (or all-purpose gluten-free flour blend)
1/4 coconut sugar (or another granulated sweetener)
1/2 teaspoon baking soda
3/4 teaspoon salt
1 cup milk (any kind)
1/2 cup melted butter (1 4-ounce stick)
2 eggs
Instructions
Preheat your oven to 350 degrees F. Prepare a 12-cup muffin tin with liners or nonstick spray.
In a medium bowl whisk together the flours, sweetener, baking soda and sat.
Add the remaining ingredients and whisk it all together until just combined.
Pour the batter into the prepared muffin cups. Fill them nearly full.
Bake for about 12-15 minutes or until a toothpick inserted into the middle comes out clean.
Notes
Nat's Notes:
You can make this recipe dairy-free by using non-dairy milk and coconut oil or avocado oil instead of melted butter.
Recommended Products
As an Amazon Associate and member of other affiliate programs, I earn from qualifying purchases.