These Paleo-friendly meal plans are for six dinner recipes and a dessert thrown in for fun! All of these recipes are paleo friendly, seasonal, and most can be easily adapted to be Keto/Low-Carb or Whole30 friendly.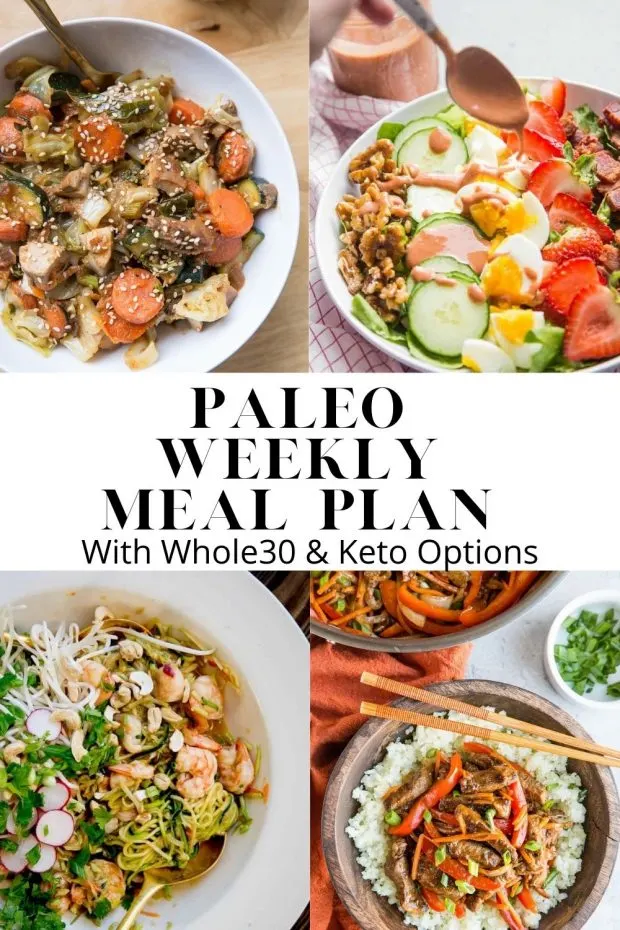 Ohhhh, friends.
Lots of fun Asian-inspired recipes this week!
Some Thai flavors, Chinese take-out inspiration, and everyone's favorite weeknight meal — egg roll bowls!
We've also got a fresh salad with sweet strawberries and BRINNER. I want to reinstate brinner Wednesdays — are you with me?
Plus a sweet lemony blondie for dessert.
Have a tasty week!
xoxo
Natalie
---
Sunday
CHICKEN EGG ROLL BOWLS — Marinated chicken is stir fried with cabbage, onions, carrots, zucchini, and more for an amazing deconstructed egg roll experience.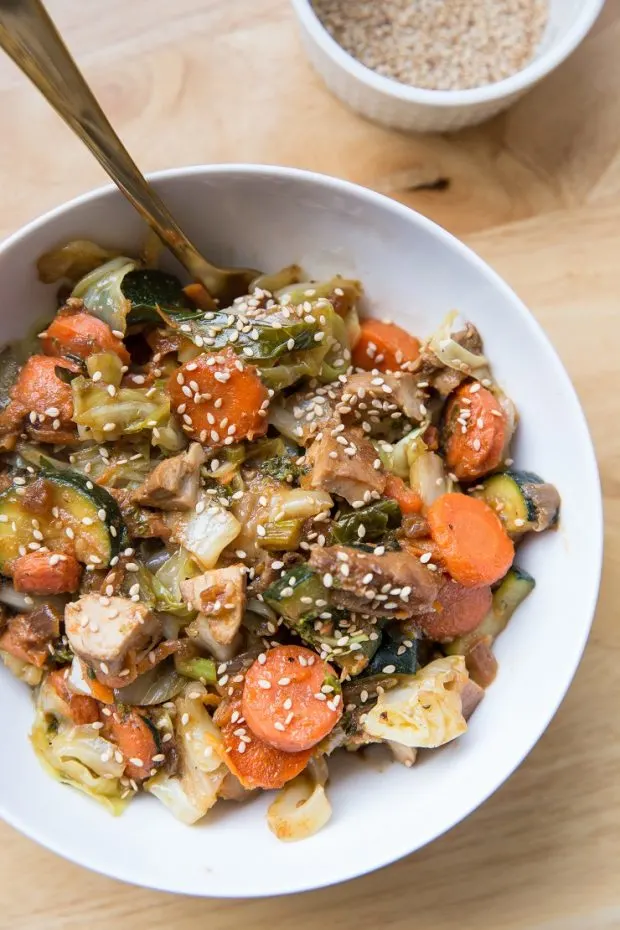 Special Diet Note: Recipe is paleo, whole30 and low-carb.
Prep Ahead: Chicken can be marinated up to 2 days ahead of time.
Substitutions: Toss in your favorite veggies – broccoli and bok choy are great in these bowls!
Monday
STRAWBERRY COBB SALAD WITH STRAWBERRY BALSAMIC DRESSING – This strawberry cobb salad was a hit with the bacon and candied nuts and strawberry balsamic vinaigrette.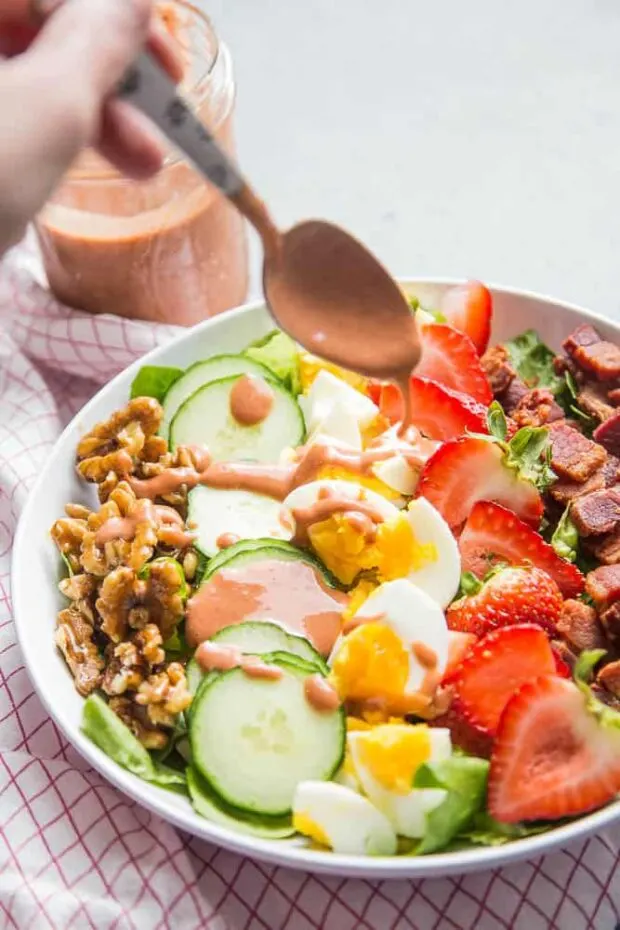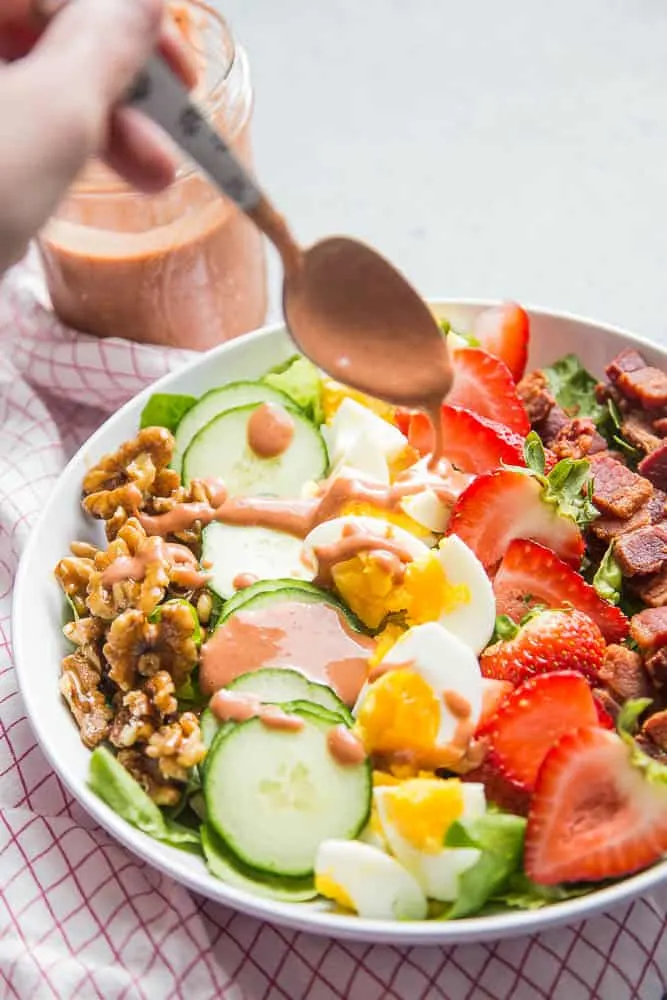 Special Diet Note: Recipe is paleo. Make it Whole30 by not candy-ing the nuts.
Prep Ahead: Dressing can be made 2-3 days ahead.
Substitutions: Swap out the strawberries for black berries if you like. You can also use red wine vinegar in the dressing instead of balsamic.
Tuesday
TURKEY MEATBALL CURRY – Quick and simple turkey meatball curry includes tender, Thai-flavored meatballs in a delicious creamy red curry sauce.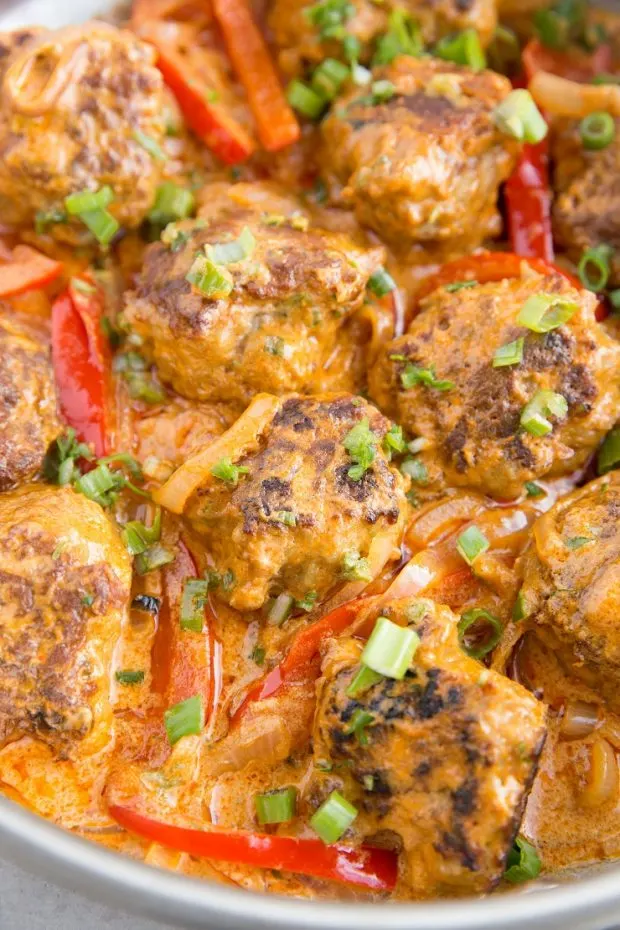 Special Diet Note: Recipe is paleo, whole30, and low-carb.
Prep Ahead: No advance prep is needed but if desired, you can make the sauce up to 5 days ahead of time (it becomes more flavorful as it sits!)
Substitutions: Use ground beef or pork instead of turkey. Add your favorite vegetables to the curry, such as zucchini, carrot, and/or broccoli.
Wednesday
PALEO CHOCOLATE BANANA PROTEIN WAFFLES — We love brinner Wednesdays! It feels like a special treat for my kids to eat waffles for dinner. Freeze the extras for easy breakfasts for the rest of the week!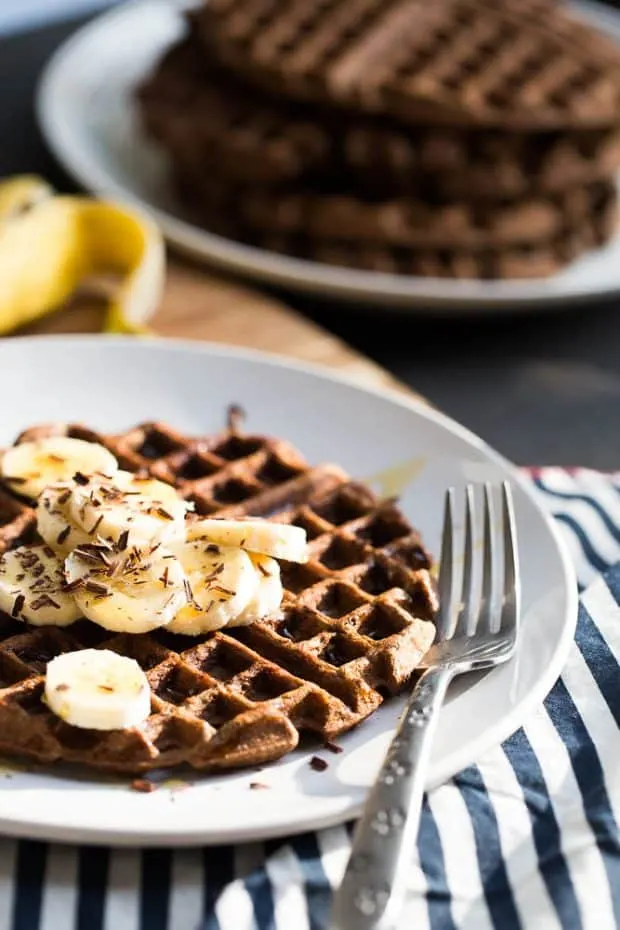 Special Diet Note: Recipe is paleo with paleo-friendly protein powder.
Prep Ahead: No advance prep needed. By the way, this makes a lot of waffles, so feel free to half the recipe if you don't want to stockpile them in the freezer later.
Substitutions: Replace the protein powder with more almond flour if you'd rather not use it. You can also use tapioca flour in place of cassava flour.
Thursday
HEALTHY SZECHUAN BEEF — Delicious healthier Szechuan Beef tastes authentic and is fun to make! Challenge your sense of culinary adventure with this complexly flavored dish.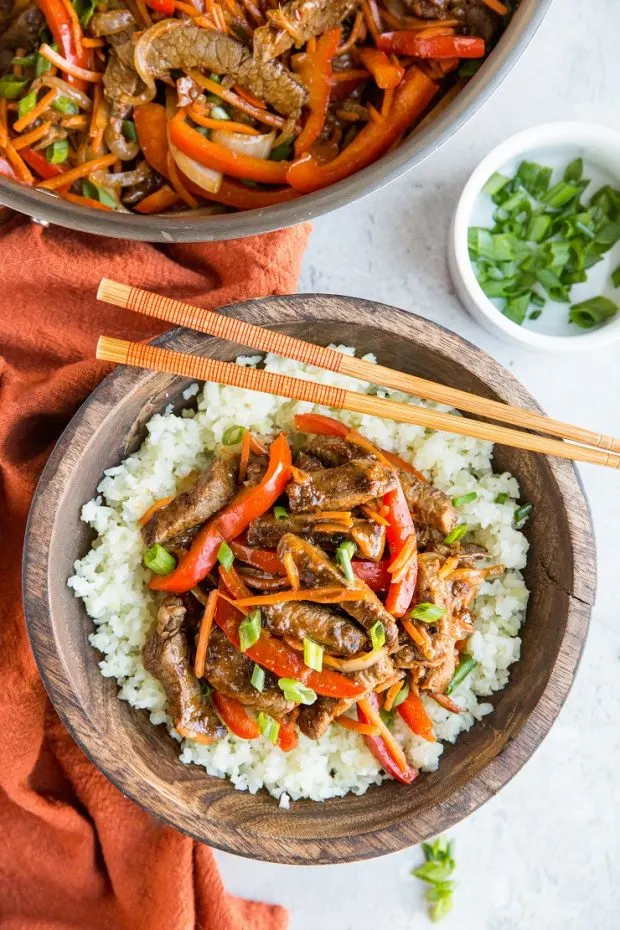 Special Diet Note: Recipe is paleo.
Prep Ahead: Beef can be marinated up to 1 day in advance.
Substitutions: Add in your favorite vegetables, such as broccoli, spinach, and/or carrot.
Friday
EASY PALEO PAD THAI — This Easy Paleo Pad Thai is SUPER easy to make and even better than takeout. Use zoodles to make it paleo or traditional rice noodles, if you like.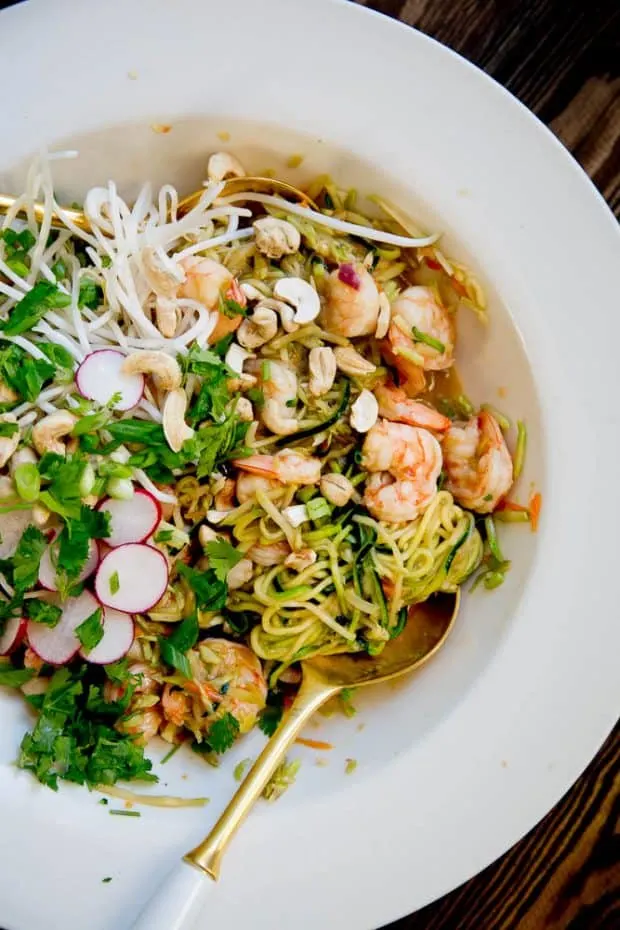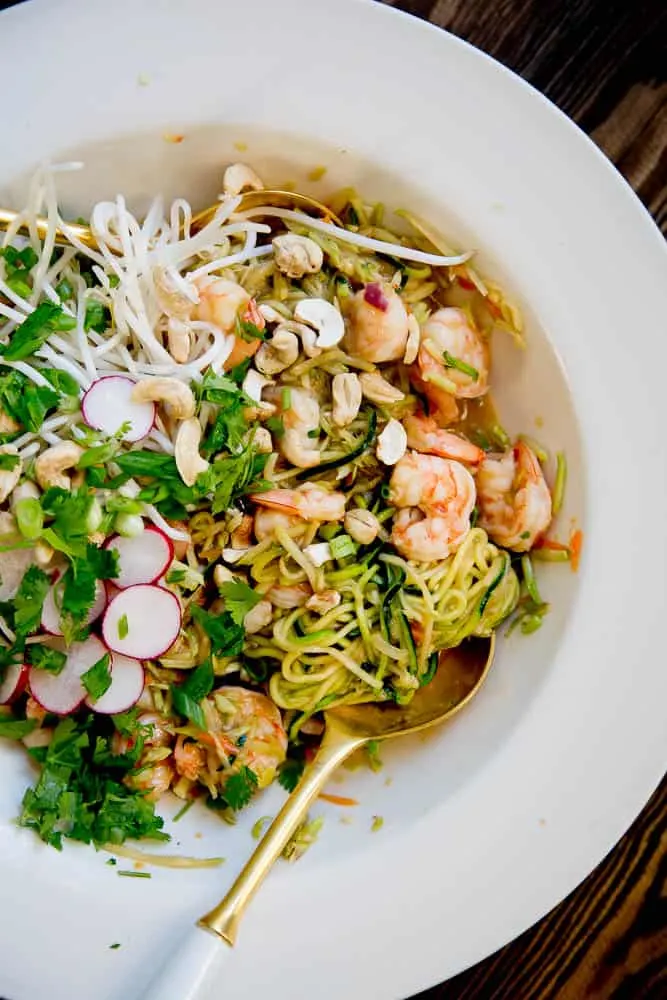 Special Diet Note: Recipe is paleo. Make it Whole30 friendly with sugar-free fish sauce and using date paste or pineapple juice in place of coconut sugar.
Prep Ahead: Zucchini can be spiralized ahead of time and chilled until ready to use.
Substitutions: If you eat rice noodles, swap out the zucchini for flat, Pad Thai style rice noodles.
Dessert
LEMON POPPY SEED BLONDIES — These lemony blondies are crispy, yet soft and chewy, just like an incredible blondie should be! Only 6 ingredients are needed to make this zesty, delicious treat happen!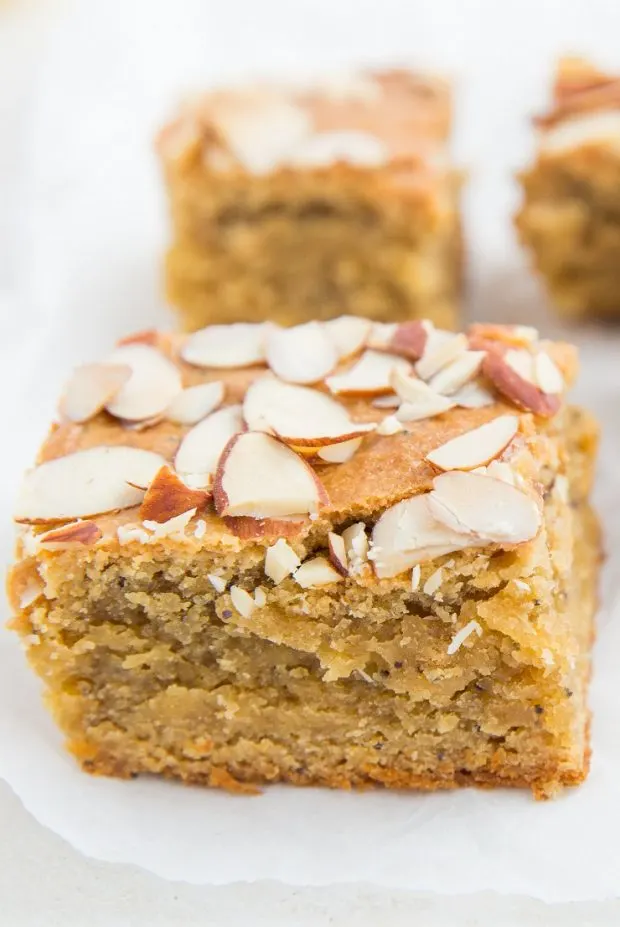 Special Diet Note: These grain-free blondies are paleo.
Substitutions: Use cashew butter instead of tahini, and/or hazelnut flour instead of almond flour.
Grocery List
Click HERE to download a handy printable grocery list!