Date paste is such a versatile, tasty natural sweetener!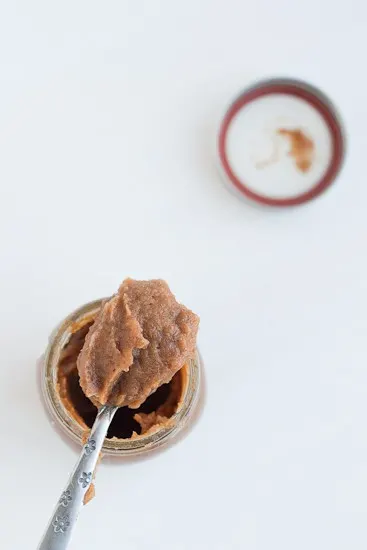 I realize that date paste isn't very sexy. Luckily food doesn't have to be sexy to be delicious. Or useful.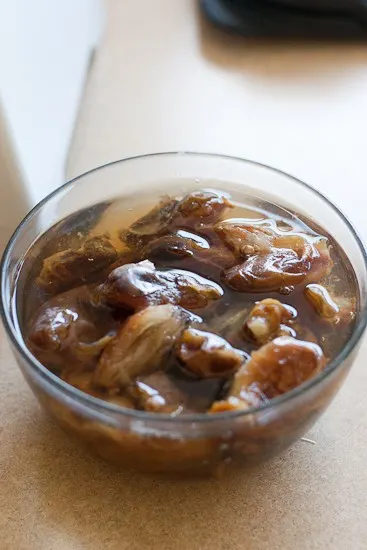 Ugh. It's even worse here. Soaking dates are probably between smashed lentils and poached chicken on the "Least Visually Appealing" food list.
I'm also glad that dates are such a great natural sweetener. They're practical without being frilly.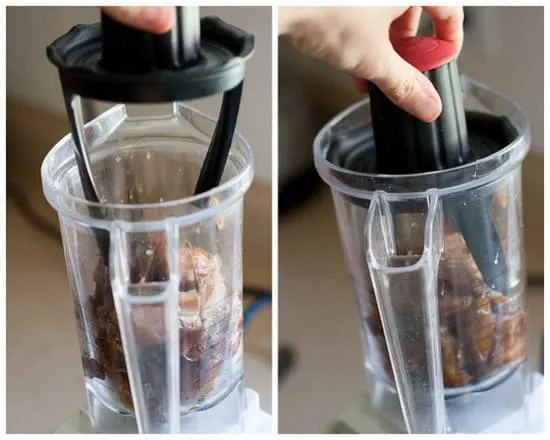 Can I change the subject for a minute? Let's talk about this blender pitcher for a second. (By the way, you can totally use a food processor for this.)
(No, this is not a sponsored post, but I think this particular brand ought to start sending me checks for all of the promotion I've done for them. Hint, hint.)
It's called a Twister Jar and it's what sold me on a Blendtec versus a Vita-Mix. It's smaller and comes with a lid that allows you to scrape down the sides of the pitcher while it's blending. It's perfect for smaller batches of thick stuff. Like date paste. And nut butter. And homemade mayonnaise. They even give you a special "specta-cula" (spatula) that's designed to scrape under the blade so you don't end up leaving half of it in the pitcher.
I know, right? I think I gasped when I saw this for the first time.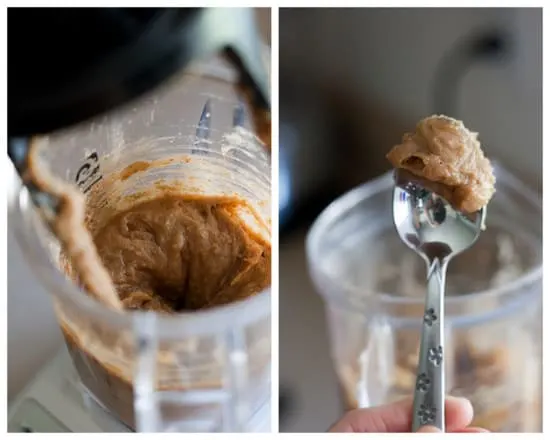 Back to date paste.
This sweet, sticky paste has become my go-to natural sweetener if I'm wanting something less intense and sweet as honey. Or if I'm tired of stevia's weird diet-y taste. You can use it to sweeten almost anything. I use it frequently when I make Paleo Chocolate Ice Cream , sweetened almond or coconut milk, or homemade larabars.
And if you happen to be doing a round of Whole30, you can use this in place of maple syrup or honey in things that need just a touch of sweetness — like vinaigrettes or sauces.
I think I'll need to start buying dates by the pallet now.
---
If you make one of my recipes, be sure to post it on social media and tag me at @perrysplate or #perrysplate so I can send you some love!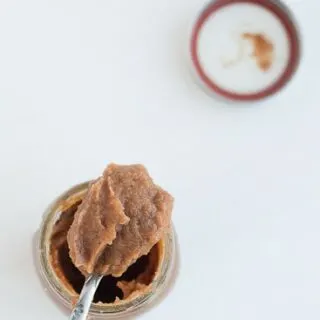 Date Paste
Additional Time:
3 hours
5 minutes
Total Time:
3 hours
5 minutes
Instructions
Place the dates in a bowl and cover with warm water. Let them soak for about 3 hours.
Drain dates, and transfer them to a blender or food processor.
Puree until smooth.
Store in an airtight container (like a mason jar) refrigerated for about a week.
SaveSave
This post may contain affiliate links. Any purchases made by using these links won't cost you any extra and helps keep my content free. These links may be Amazon links as I am part of the Amazon Associate Program.