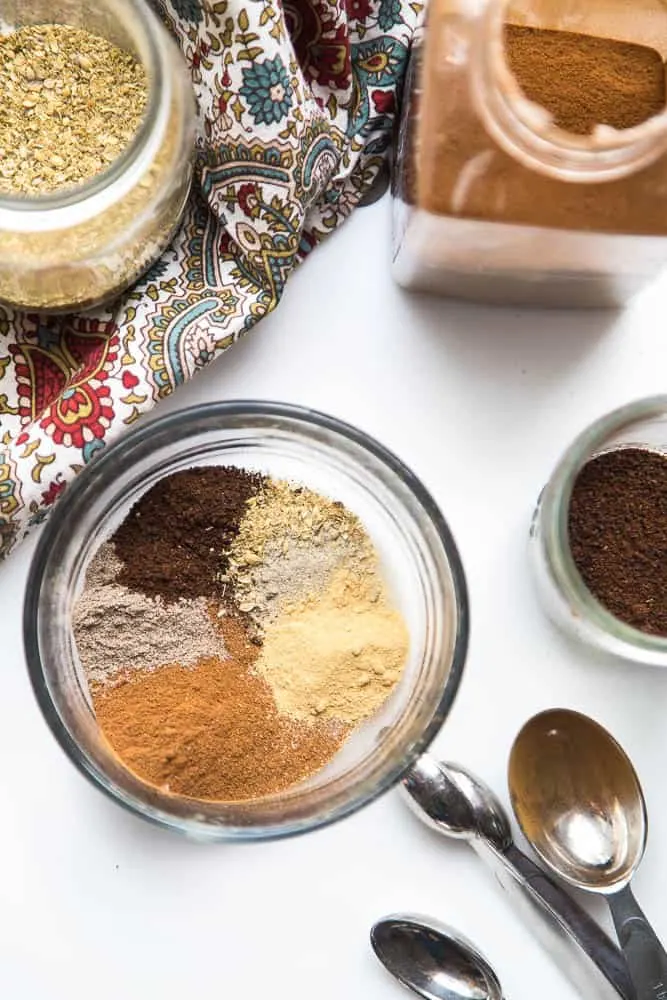 Chai spice, if you've never had it, is like the exotic, more interesting cousin to pumpkin pie spice. I'm not quite tired of pumpkin pie spice, but after making homemade chai spice, I think my pumpkin spice might be pushed to the back of the cabinet this year.
I'm not sure why it took me so long to jump on the chai spice train. Maybe because I've never actually drank chai tea until I found an herbal version recently?
NOW I SEE WHAT ALL THE FUSS IS ABOUT.
And P.S. It's amazing with a splash of heavy cream in it. You're welcome.
Why is chai spice exotic? Well, the cardamom and coriander add unexpected flavors, but still belong in the gang, if you know what I mean. And the white pepper is a must for a fun little bite. I've seen other blends for homemade chai spice that are basically pumpkin pie spice with cardamom added — also fun, but I wanted something that leaned further…. east, for lack of a better term.
Cardamom and coriander are common spices in Indian cuisine, which I LOVE. If you buy a bottle of ground cardamom (not the cheapest spice on the rack) you can also use it in a lot of other recipes on my site.
Coriander is pretty easy to find. I actually buy whole coriander (and whole cumin!) bulk at an Indian spice market and grind them myself. I keep pint mason jars full in my spice cabinet and use them all the time. I'm not sure I'd recommend grinding your own spices because once you start you can't really go back. It's a struggle — especially if you run out of everything at the same time.
Speaking of spice blends, the Homemade Spice Blends section of my recipe index has all of my favorites. And a few extra ones are in my cookbook in the Pantry section in the back.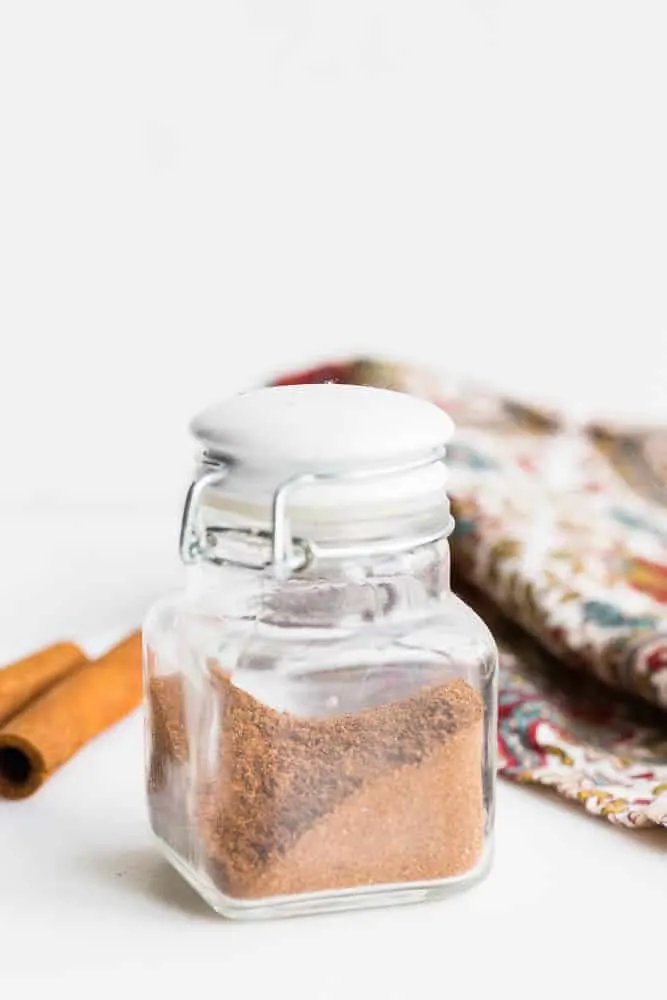 I've got a REALLY, REALLY great recipe using this homemade chai spice coming up next week, so whip up a batch so you've got it ready to go!
And PSST… this would be a great little neighbor/friend/stylist/teacher/foodie gift with a recipe to go with it!
Here's some recipes using this spice blend:
Chai Maple Roasted Butternut Squash
Loaded Chai Caramel PopcornSaveSaveSaveSaveSaveSave
---
If you make one of my recipes, be sure to post it on social media and tag me at @perrysplate or #perrysplate so I can send you some love!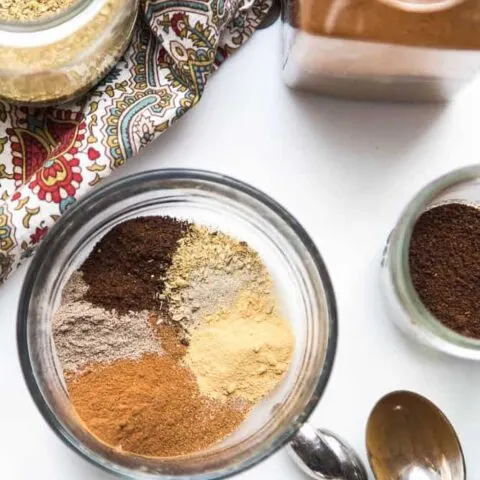 Homemade Chai Spice Blend
Yield:
Makes about 1/3 cup
This homemade chai spice blend is the new pumpkin pie spice. Just sayin'.
Ingredients
3 Tablespoons cinnamon
1 1/2 Tablespoons ground cloves
1 Tablespoon ground cardamom
1 Tablespoon ground ginger
1 1/2 teaspoons ground coriander
1/2 teaspoon white pepper
1/4 teaspoon sea salt
Instructions
Add all of the ingredients into a small lidded container (like a half pint sized mason jar) and shake until thoroughly combined. Store at room temperature.
This post may contain affiliate links. Any purchases made by using these links won't cost you any extra and helps keep my content free. These links may be Amazon links as I am part of the Amazon Associate Program.