Healthy Road Trip Snacks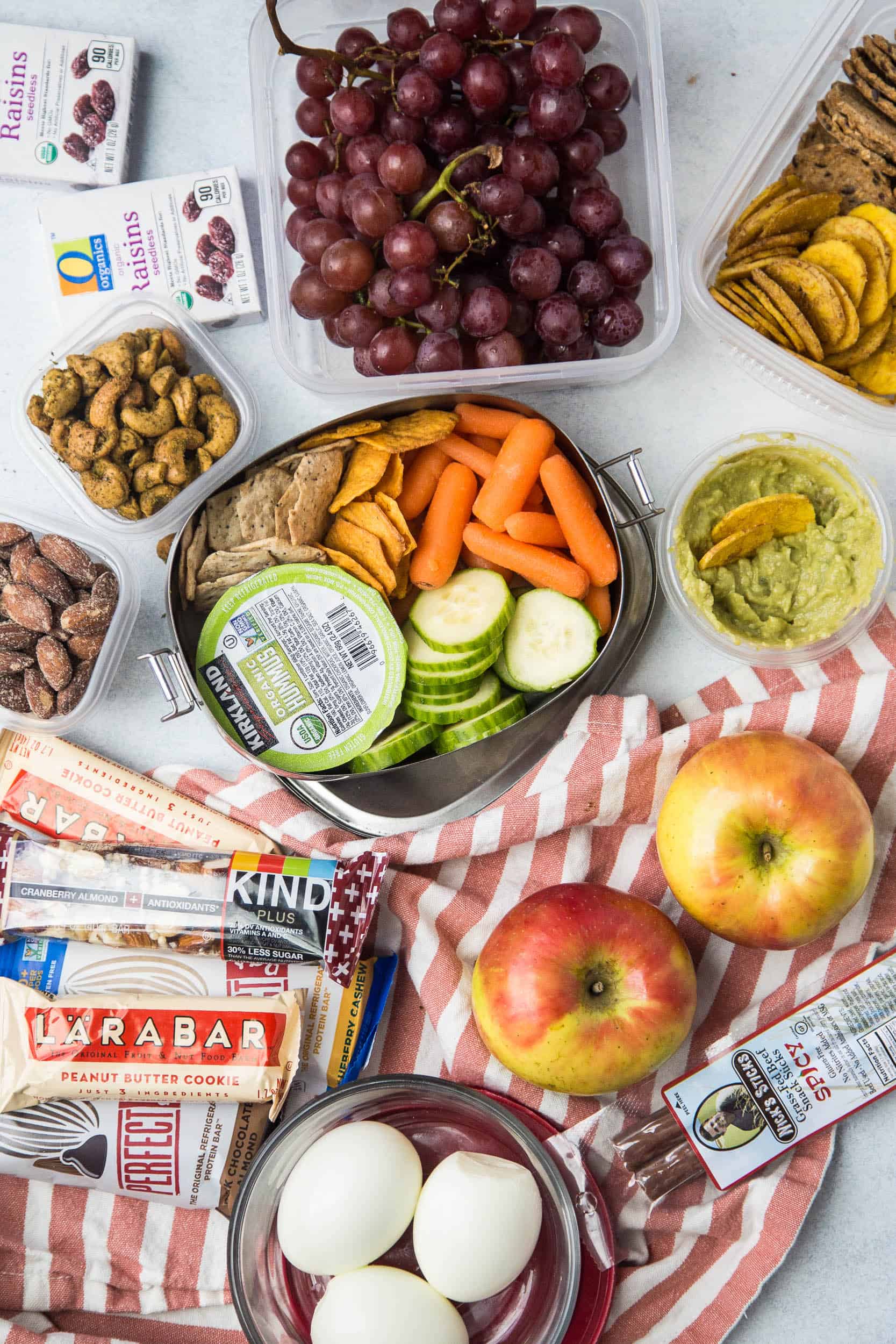 Any long road trips on the horizon this summer? We made our 10-hour trek to Idaho to visit my family in June, and, as usual, I overzealously pack our snack bag(s) with lots of fresh, fun, and (mostly) healthy road trip snacks.
I wrote a post over at The Pioneer Woman: Food & Friends detailing my usual snack prep and giving lots of options for all kinds of diets — paleo, keto, Whole30, gluten-free, dairy-free, vegetarian…. There's seriously something for everyone over there!
I also wanted to highlight a few of the snack recipes on Perry's Plate that work well as healthy road trip snacks. One of my rules for car snacks is that we don't bring anything too sticky or things that squish easily. Like bananas. NO BANANAS IN THE CAR. LIKE, EVER. Unless the kids are over the age of 10, and even then I'm hesitant. There's nothing worse than cleaning squished bananas out of a car seat. (I don't like bananas anyway, so it's especially painful for me.)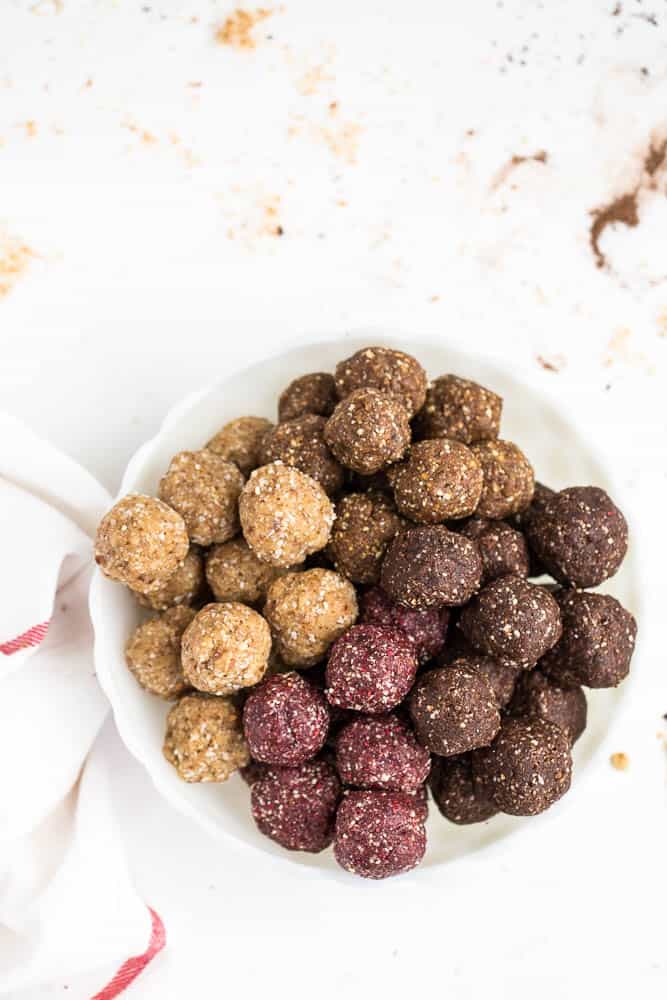 First, energy bites — these Larabar-like little morsels that are packed with protein and healthy fats. I wrote a post over on The Pioneer Woman last year about how to make all kinds of flavors and customize them how you like. It's a great post.
I've also got a few other energy bite recipes right here: Chocolate Chip Cookie Dough Larabars, Chocolate Hazelnut Larabars, Strawberry Cream Larabars, and Paleo Protein Brownie Bites.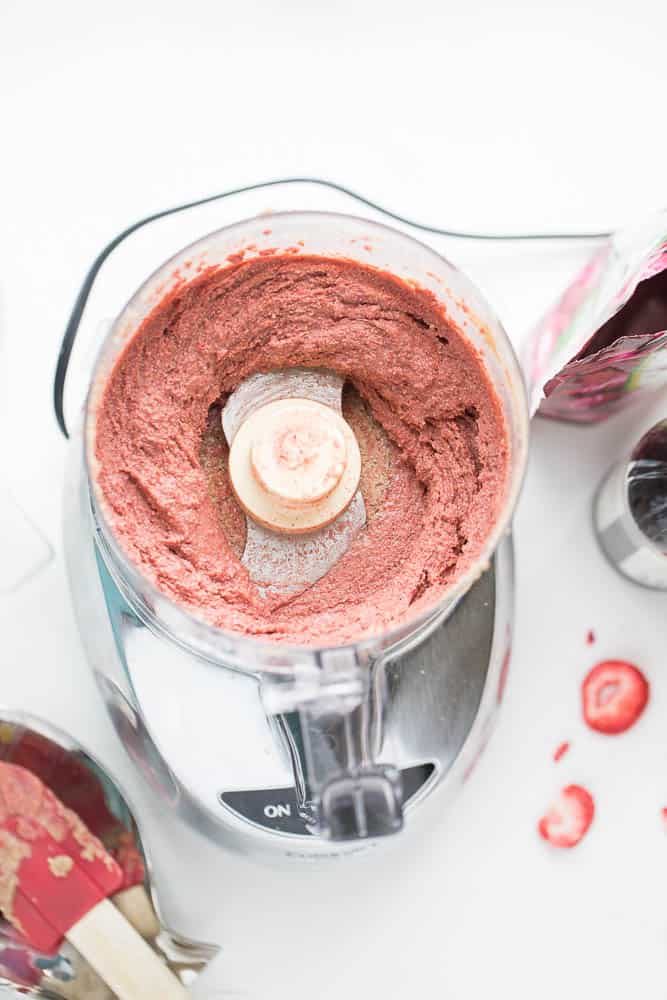 Speaking of nuts, you could whip up a batch of Strawberry Cream Nut Butter (which, by the way, is a reader favorite! Thanks for all of your Insta tags!) or Toasted Coconut Ginger Cashew Butter and some apple slices to dip.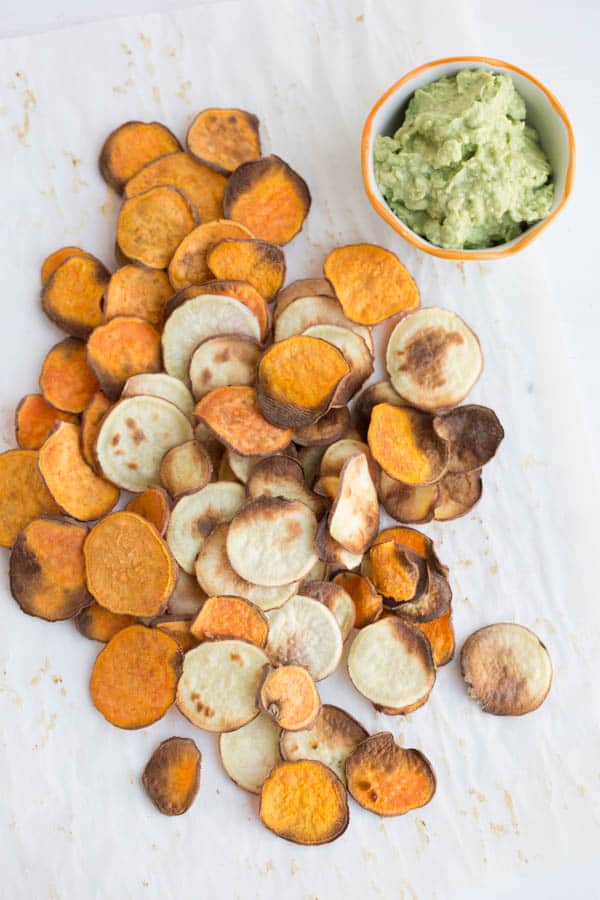 A batch of these Crispy Sweet Potato Chips are a great alternative to the greasy ones in the gas station and you could bring some single serving guacamole or hummus cups for dipping.
I do like to add one or two treats to our snack bag (c'mon, I'm not a monster) and it's usually some sort of popcorn and/or crispy rice treats. This Loaded Chai Caramel Popcorn is full of dairy-free, coconut-based caramel, dried apples, sweet pecans, and my beloved Homemade Chai Spice Blend. Or you could make a batch (or three) of the Paleo Chocolate Chip Cookies with Sea Salt I posted last week. I can't get those out of my head.
Where ever you go, enjoy your travels this summer! I'd love to hear about your plans. (And what you eat. Is that weird?)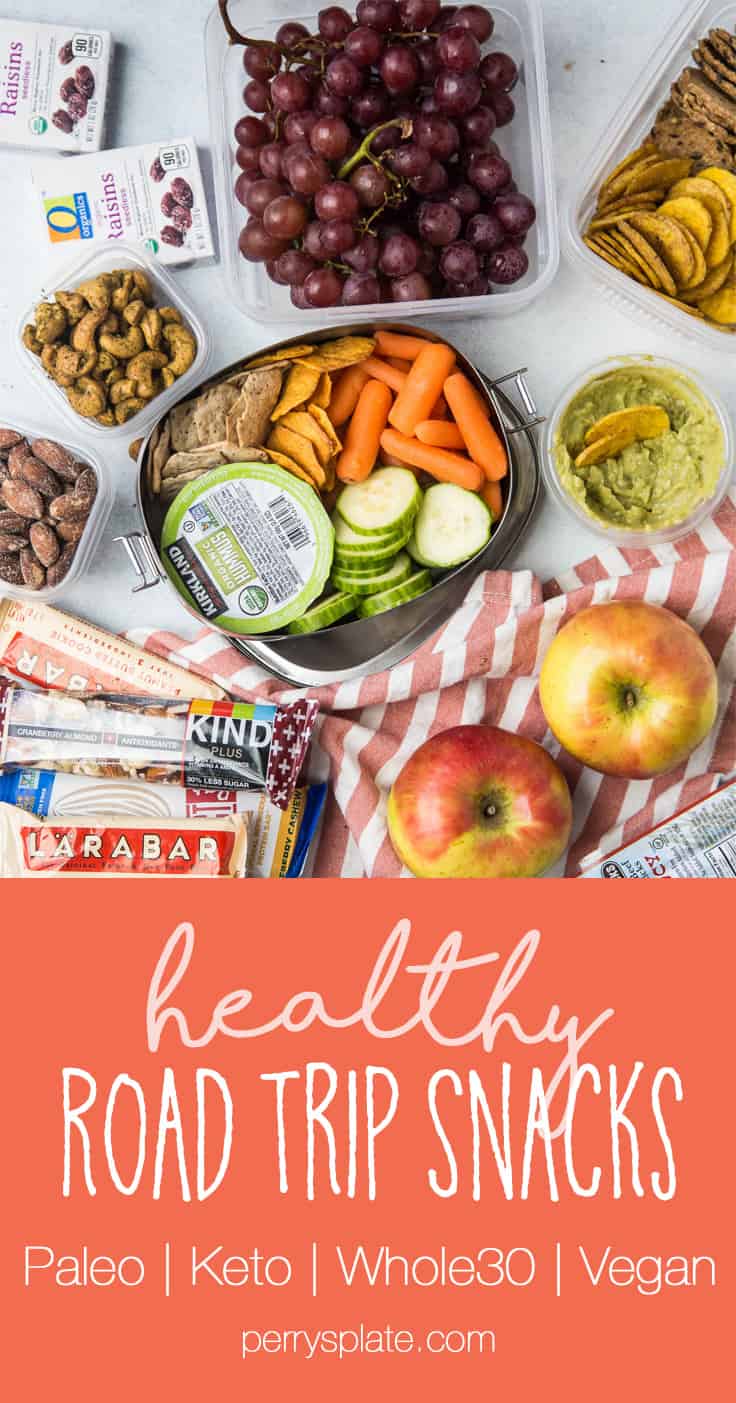 SaveSave
SaveSave