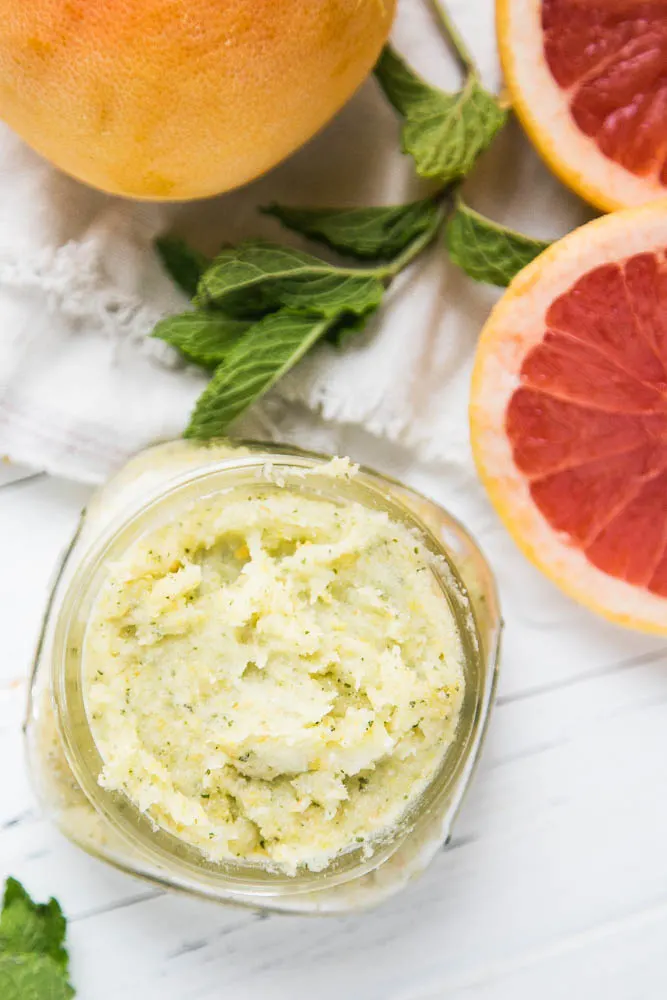 Yep. Another homemade sugar scrub.
Are you surprised? haha.
After making Homemade Brown Sugar Scrub I realized that I'd never be purchasing sugar or salt scrubs ever again.
(By the way, all questions you might have about making sugar scrub are answered in that post!)
Homemade sugar scrub is incredibly easy and cost effective to make. Not to mention you get to control the ingredients. All of the scrubs I've posted are made from things you might already have at home.
Although a sugar scrub isn't for snaking purposes, they're also edible!
This time it's a bright, springy citrusy one for Mother's Day with grapefruit & fresh mint.
I REALLY love this one and it leaves such a nice smell behind after you use it.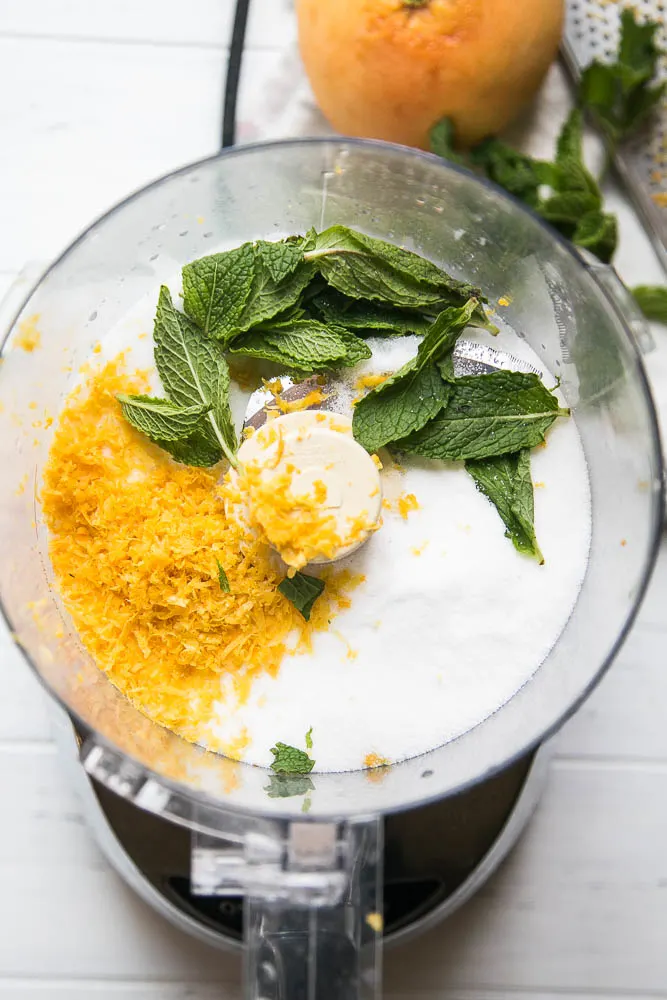 I use my food processor to make sure that grapefruit zest and fresh mint gets SUPER incorporated into the sugar.
If you don't have a food processor, just chop the mint as finely as you can and use your hands to rub the zest and mint into the sugar really well.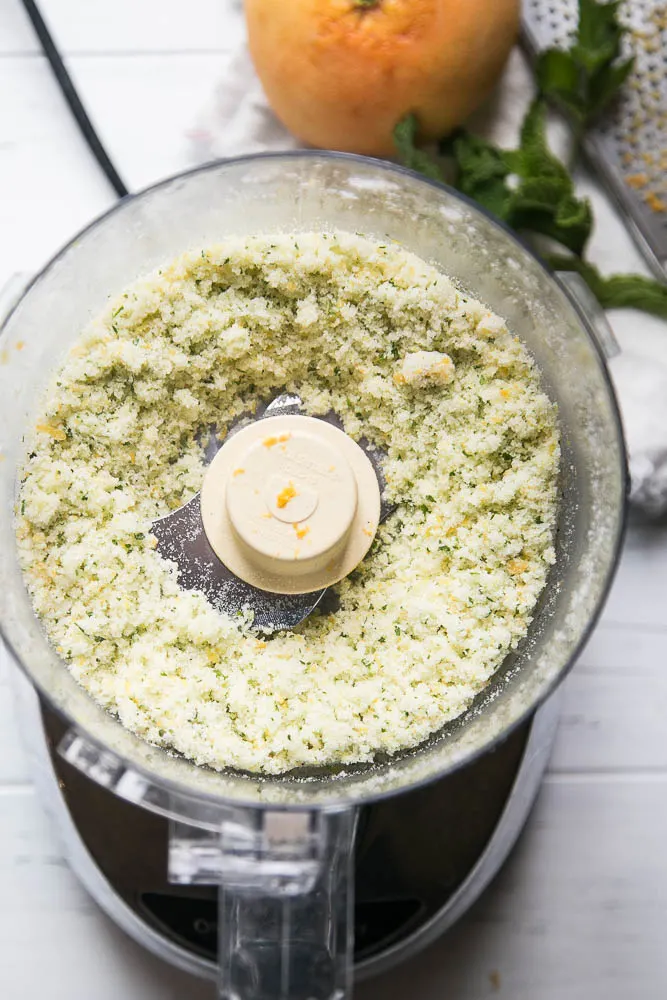 You can also use salt instead of sugar if you like!
I don't recommend using brown sugar for this scrub because the scent would be overpowering with this particular combination.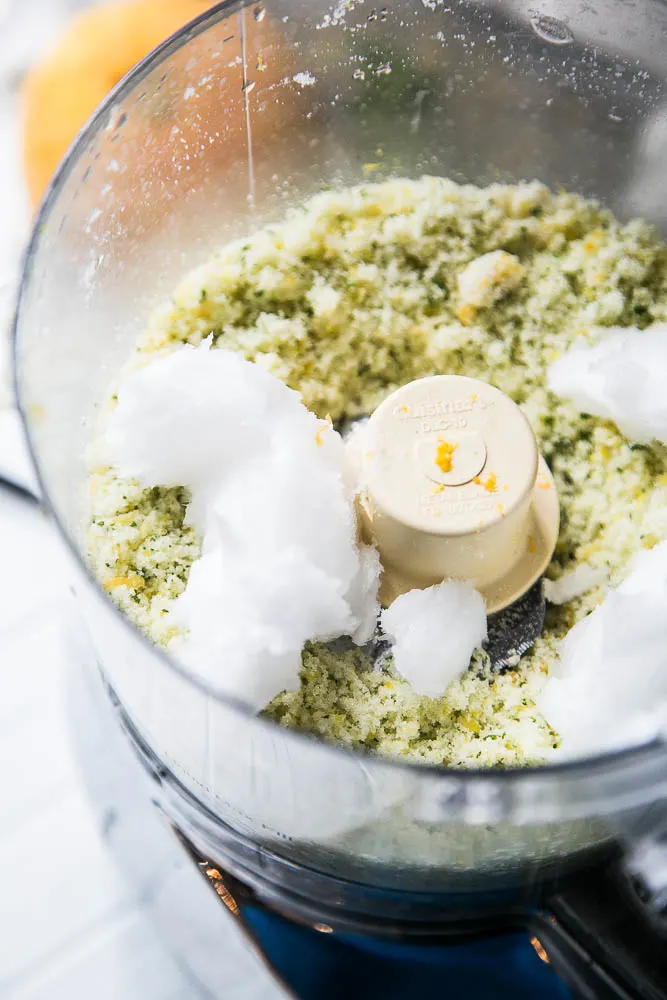 My favorite oil to use in a sugar scrub is coconut oil. It makes the scrubs super creamy and since it's solid at room temperature it's easier to keep your scrub from separating.
(Not that separating is necessarily a bad thing. It's easy to mix it back together with your finger before you use it. Many commercial sugar or salt scrubs do this as well.)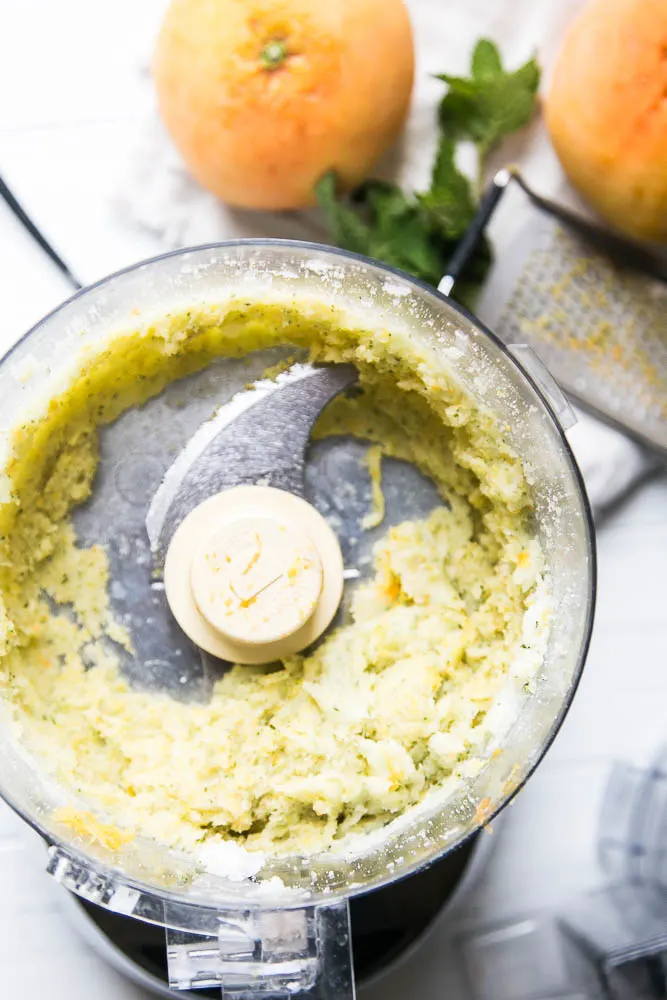 Also, if you run the food processor too long while making this, the friction from the blades will warm the oil and cause it to melt. Again, not really a bad thing, but if you're wanting a super creamy scrub, then don't mix it too much.
My coconut oil is virgin which means it has a pretty pronounced coconut scent. If you want to avoid that, you can use a more refined coconut oil or another neutral oil, like avocado or jojoba oil.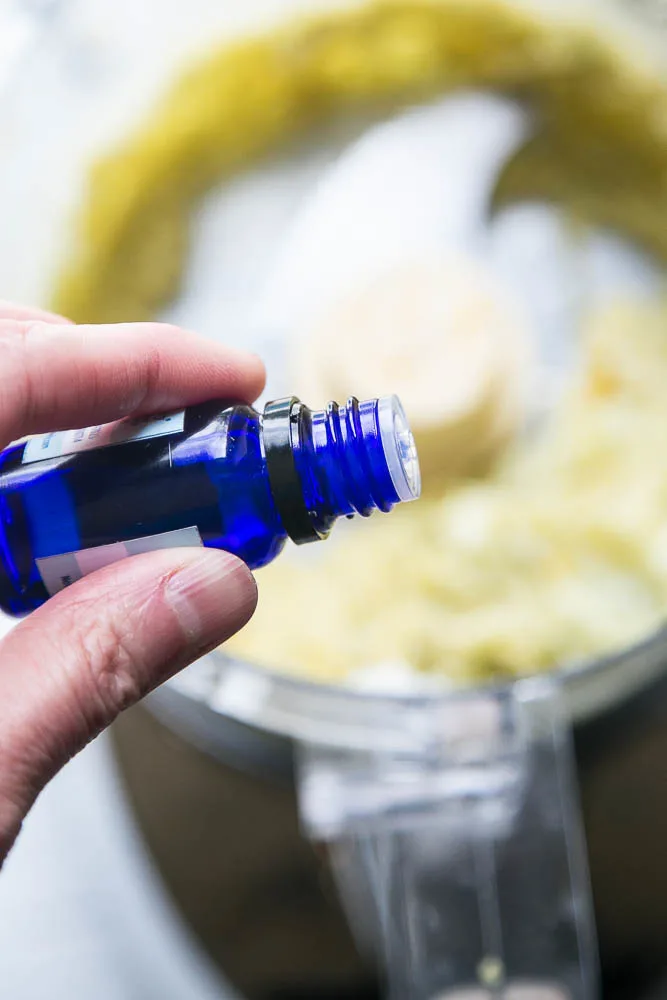 Adding essential oils to sugar scrub
Because my coconut oil is rather strong, I added some grapefruit essential oil to boost that citrus flavor.
I really love grapefruit oil — especially a drop or two in a glass of ice water. It's one of the few oils I feel comfortable ingesting (I'm super conservative in that department.) Grapefruit oil is known to help with curbing cravings and managing hunger better.
I'm not particularly loyal to a specific essential oil company, but I recently started using Revive oils and have enjoyed them a lot!
If you use my coupon code (perrysplate10) on Revive you can get 10% off your first purchase!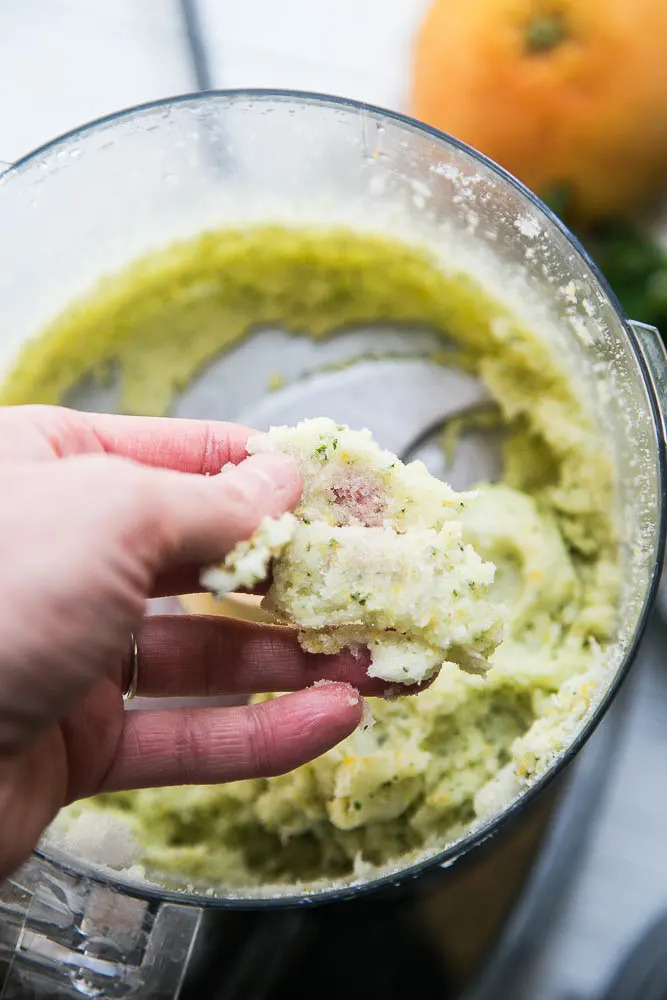 This is the texture you're looking for. It should be creamy. Not crumbly or soupy.
This sugar scrub would be a sweet little gift for Mother's Day!
You can use it on your face, hands, or whole body, too.
The full recipe & instructions (and handy printable!) is below.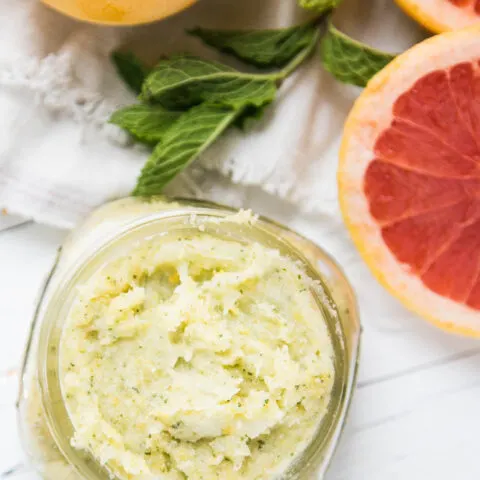 Homemade Sugar Scrub with Grapefruit and Mint
Homemade sugar scrub is super easy to make and is the perfect little gift for Mother's Day or for your kids' teachers. This version has bright grapefruit zest and fresh mint.
Ingredients
1 cup white sugar
zest from 2 large grapefruits
10-12 fresh mint leaves
1/2 cup coconut oil (soft, but not melted)
5-6 drops of Grapefruit essential oil (optional)
Instructions
Combine the sugar, zest, and mint in the work bowl of a food processor. Pulse until the mint is chopped finely and everything is mixed well.
Add the coconut oil and continue to pulse until a creamy scrub forms. Add the essential oil (if using) and pulse a few times until combined.
Transfer the scrub to a lidded jar for storage. Store at room temperature for up to 2 months.
Notes
Nat's Notes:
1. If you don't have a food processor, chop the mint leaves as finely as you can and use your hands to work the zest and mint into the sugar. If your coconut oil is soft, you can easily mix everything together with a sturdy spoon.
2. If you store the scrub in your shower, it'll probably melt and separate. Just stir it together again with your finger right before you use it.
Recommended Products
As an Amazon Associate and member of other affiliate programs, I earn from qualifying purchases.
Disclosure: This post may contain Amazon or Revive affiliate links. Purchases made by using these links don't cost you any extra and helps to keep my content free.