Paleo Ranch Dressing + Dry Ranch Seasoning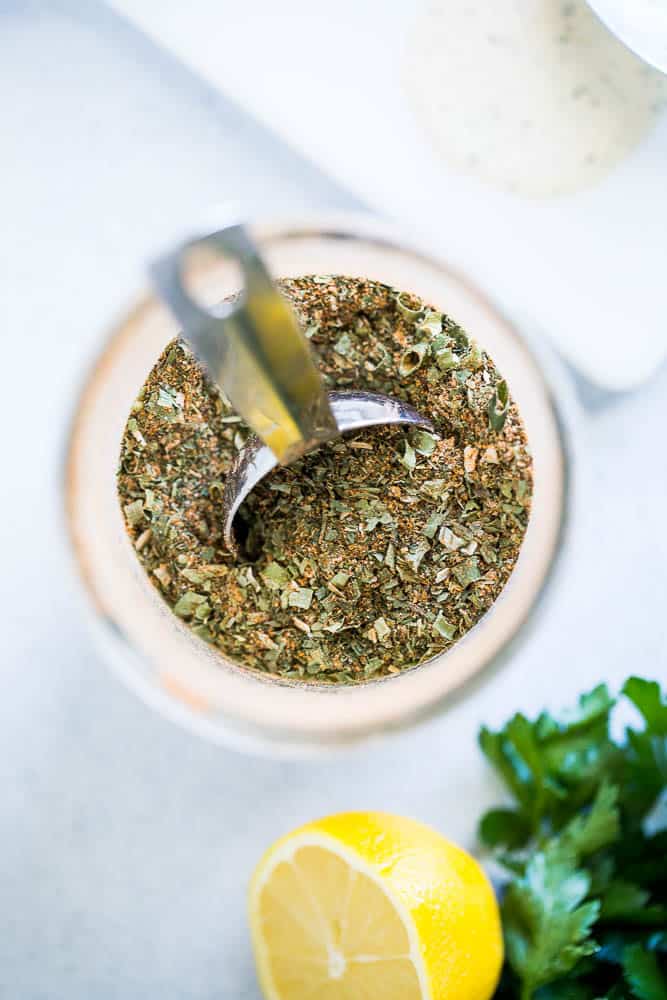 There are a lot of recipes for homemade ranch dressing floating around the internet, but most of them call for fresh herbs. (Pioneer Woman has a great recipe using fresh herbs that can be a starting point for all kinds of add-ins.)
When I finally found (and tweaked) this recipe using all dried ingredients, I was happy to have a ready-to-use blend in my pantry. Sometimes I just don't feel like chopping a bunch of herbs. (Or spending a lot of money on herbs when my herb garden isn't doing so well. Or is non-existent. Like right now.)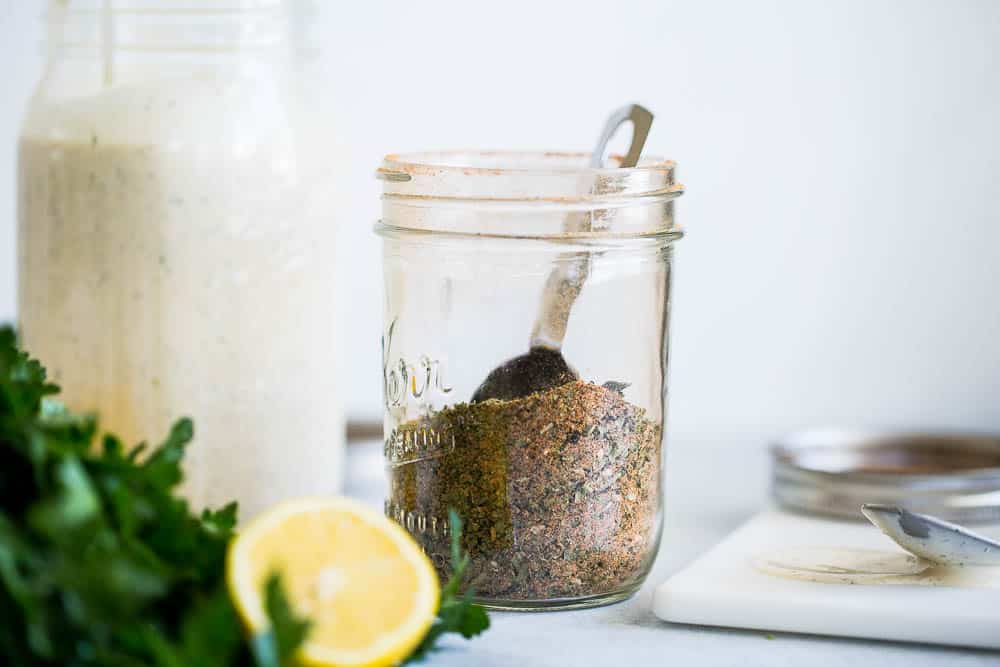 I do want to. . . (warn?) tell you that this doesn't taste exactly like the little packets you get at the store. It's hard to compete with monosodium glutamate (MSG), but I'm OK with my tongue not being tricked.
I really like this version, and I hope you do, too. I like to make my dressing in a quart-size mason jar. I have a serious crush on mason jars. Just dump some of dry mix on top of the mayonnaise.
Add the milk — either almond or coconut. I recommend unsweetened almond milk though, and, surprisingly, vanilla flavored does just fine.
And whisk (or shake) like there's no tomorrow. Have you ever used a ball whisk
? It's my new favorite gadget. It gets into corners and edges a lot better than a regular whisk. I didn't even need a spatula to scrape down the sides and bottom of my mason jar.
This dressing is seriously versatile. You could add some pureed chipotle. Or cilantro, jalapeno, and tomatillo to make a mexi version. (Cafe Rio knock off? :)) Extra garlic would be nice, or BBQ sauce & bits of crispy bacon. Mmm.
You can even use it as a spice rub or a popcorn seasoning. Or part of breading for chicken or fish! Here are a few that that we love from my site and my cookbooks.
Recipes using ranch dressing
Green Chile Turkey Burgers with Guac-Ranch
Buffalo Ranch Chicken & Spaghetti Squash Bake
Green Chile Chicken & Spaghetti Squash Bake
Paleo Turkey Bacon Ranch Chowder
Grilled Vegetable Potluck Salad with Creamy Avocado Ranch
Buffalo Ranch Chicken Chowder (Big Book of Paleo Pressure Cooking)
BLT Egg Salad (Big Book of Paleo Pressure Cooking)
BBQ Ranch Chicken Bites with Roasted Sweet Potatoes (Big Book of Paleo Pressure Cooking)
Bacon Ranch Potato Salad (Big Book of Paleo Pressure Cooking)
Recipes using dry ranch mix
Ranch Chicken with Broccoli & Bacon (Big Book of Paleo Slow Cooking)
Tomatillo Beef & Zucchini Taco Soup (Big Book of Paleo Pressure Cooking)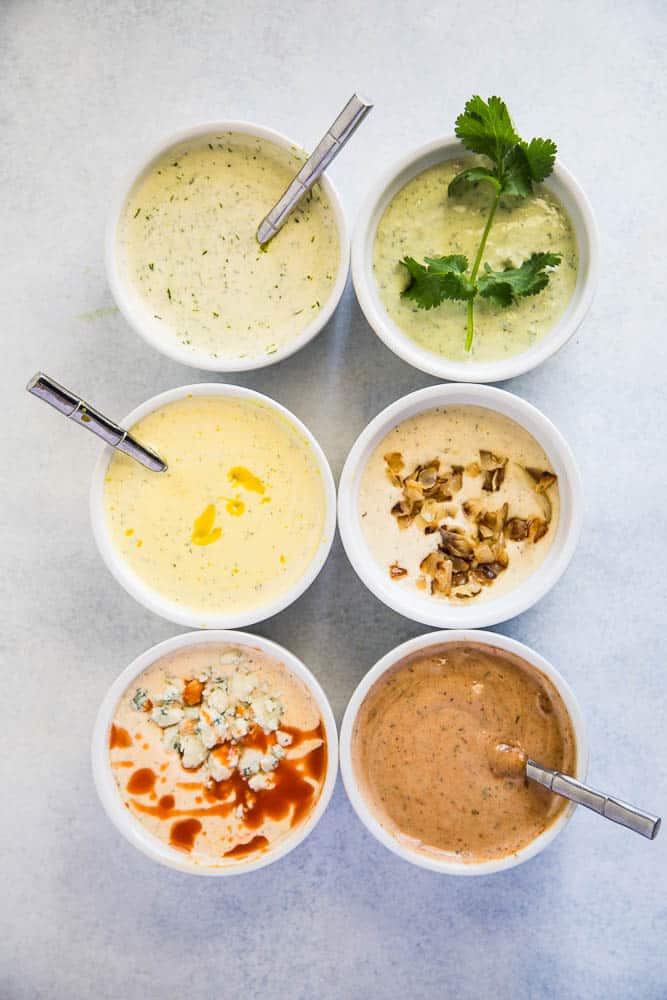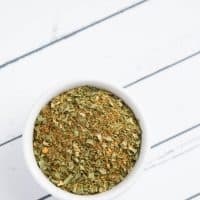 Paleo Dry Ranch Seasoning
Making your own paleo ranch dressing is SO easy and having a dry paleo ranch mix on hand makes it super easy without having to keep fresh herbs on hand.
Ingredients
1/2 cup dried parsley
6 Tablespoons freeze dried chives
1/4 cup dried dill
3 Tablespoons ground mustard
4 teaspoons paprika
4 teaspoons dried minced onion
1 Tablespoon sea salt
2 teaspoons granulated garlic
2 teaspoons onion powder
freshly ground black pepper
Instructions
Shake together all ingredients in a pint-sized mason jar or another similar container. Store at room temperature. Makes about 1 1/2 cups.

Disclosure: This post contains Amazon affiliate links. Purchases made by using these links don't cost you any extra and helps to keep my content free.