Mozzarella-Studded Gluten-Free Meatloaf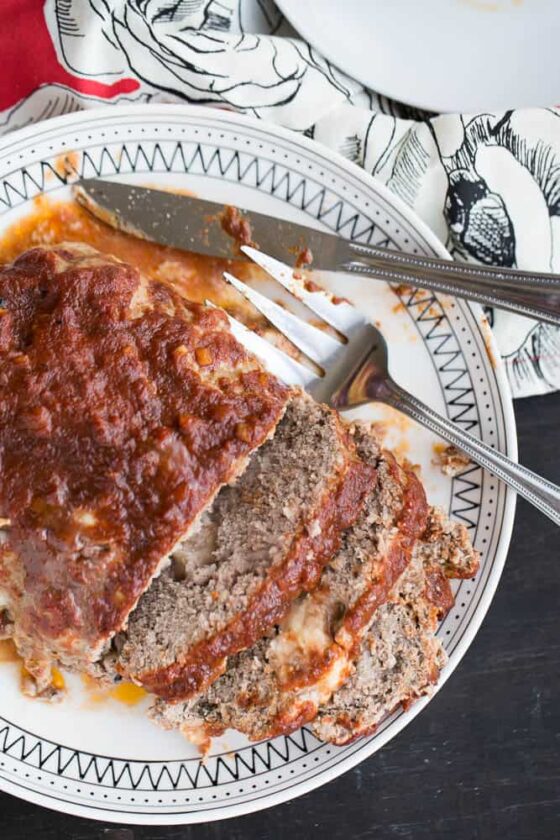 Meatloaf is one of those love/hate foods — either people really love it or they really. . . don't. And, bless its heart, meatloaf won't win any beauty contests.
I was going to call this "Polka-Dot Meatloaf" to try and make it sound cuter, but I don't think that would have been a good idea. I think meatloaf should just own up to its appearances. Some of the best dishes (especially those that come out of a slow cooker) aren't particularly attractive.
My mom made great meatloaf when I was a kid so I've always had a positive association with it. I suppose, like a lot of foods, if it's made well it can be spectacular.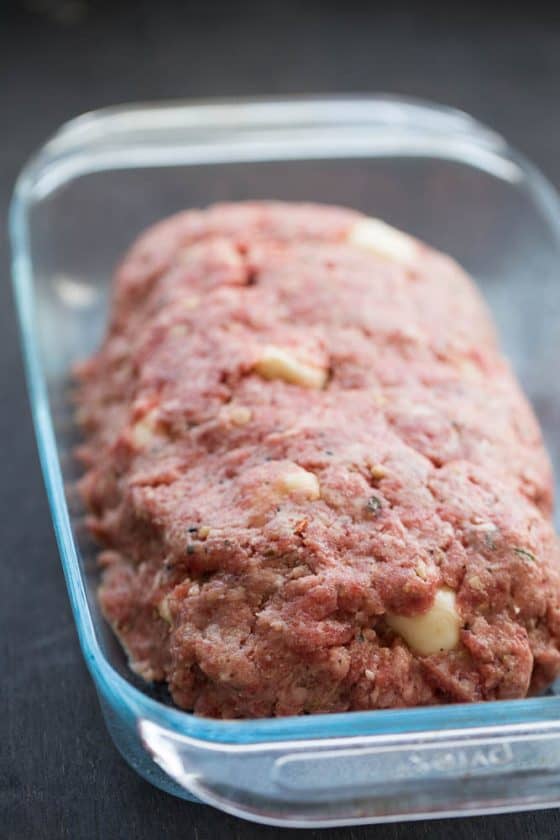 My only beef (har har) with meatloaf is the amount of meat you use for one loaf. It usually requires two pounds for a good-sized loaf, and it might be the only recipe I make that requires that much meat to feed our family of six for one meal.
Luckily we get grass-fed beef AND pastured pork from the local University ranch so it's manageable. And a special treat.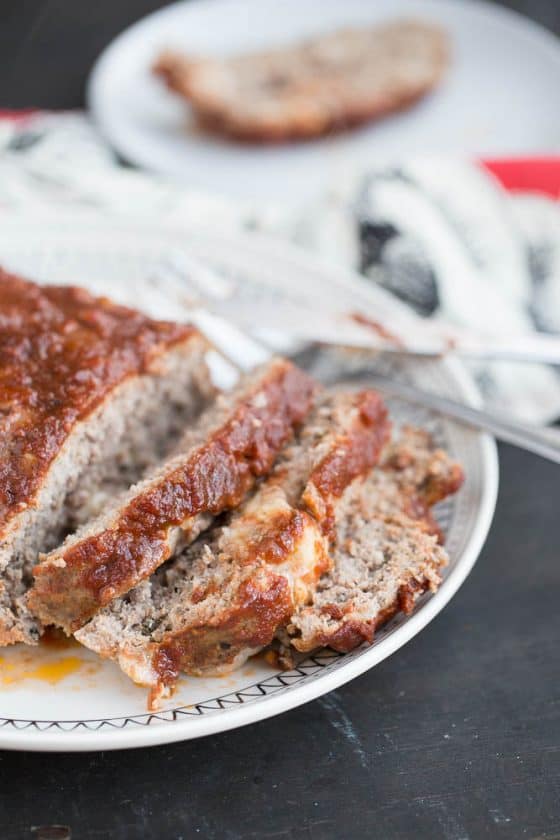 Once I had some marinated mozzarella balls leftover from a cheese platter and had a hankering for meatloaf. I think that's how a lot of recipe ideas are born — leftovers + cravings. It's not very scientific, but most of my favorite creations have come about this way.
And I can add this gluten-free meatloaf to that list of favorites! All of my kids loved it, too, and we barely had any leftover.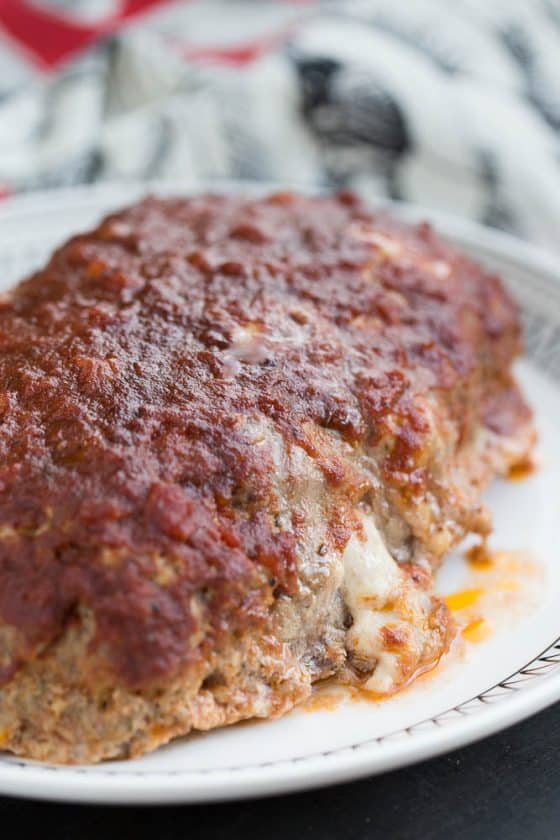 This meatloaf is actually grain-free, too, and you can make it dairy-free by omitting the cheese if you like.
The other nice thing about meatloaf — well, nice, depending on how hungry you are — is that it takes a while to bake. That leaves you over an hour to clean up a bit and put a side dish together.
Here are a few that I think would be PERFECT matches for this meatloaf!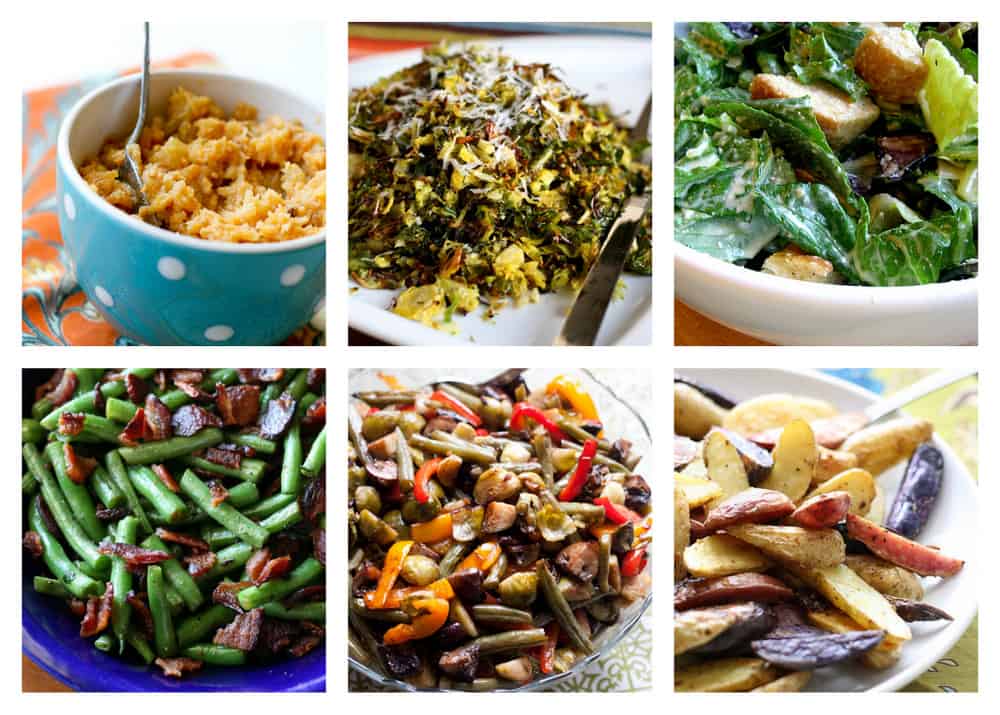 Here's a couple of meatloaf recipes you might like — Gluten-Free Teriyaki Meatloaf from Flippin' Delicious or Easy Low Carb Paleo Meatloaf from Food Faith Fitness. How good do those look?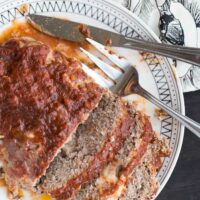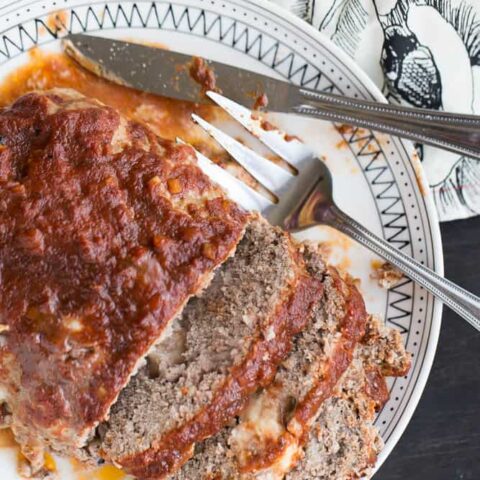 Mozzarella-Studded Gluten-Free Meatloaf
Yield: Serves 6

Prep Time: 15 minutes

Cook Time: 1 hour 15 minutes

Total Time: 1 hour 25 minutes

Meatloaf is one of those love/hate foods, but you may be able to convert a hater with this gluten-free meatloaf stuffed with gooey mozzarella!
Ingredients
1 pound ground beef (grass-fed, if possible)
1 pound uncooked bulk Italian sausage (pastured/grass-fed, if possible)
2 egg whites
4 cloves of garlic, minced
1/2 cup almond flour
1 Tablespoon coconut flour
1 teaspoon sea salt
1/2 teaspoon black pepper
Pinch of crushed red pepper flakes
1 teaspoon Italian seasoning
12 ounces small mozzarella balls
1 cup marinara sauce
2 Tablespoons balsamic vinegar
Instructions
Preheat the oven to 350 degrees F. Spray a medium sized glass baking dish (7x11 or 9x13) with non-stick cooking spray.
In a large bowl combine the ground beef, Italian sausage, egg whites, garlic, almond flour, coconut flour, salt, pepper, pepper flakes, and Italian seasoning. Toss everything together gently with your hands until everything is evenly incorporated. Avoid squeezing the mixture in your fists as you may end up with mushy meatloaf. Add the mozzarella balls and gently fold them into the mixture, keeping them in tact.
Gather the meat together in the bowl in one large mass, and transfer it to the prepared baking dish. Shape the meatloaf into an oblong form, trying to keep the thickness even throughout.
Bake for an hour.
Combine the marinara and balsamic vinegar. Pour the mixture over the meatloaf and then return the meat loaf to the oven for 10-15 more minutes until it is cooked through and the sauce is bubbly.
Serve.


SaveSave
SaveSave
SaveSave
SaveSaveSaveSave
SaveSave
SaveSave
SaveSave