Chipotle Lime Mayonnaise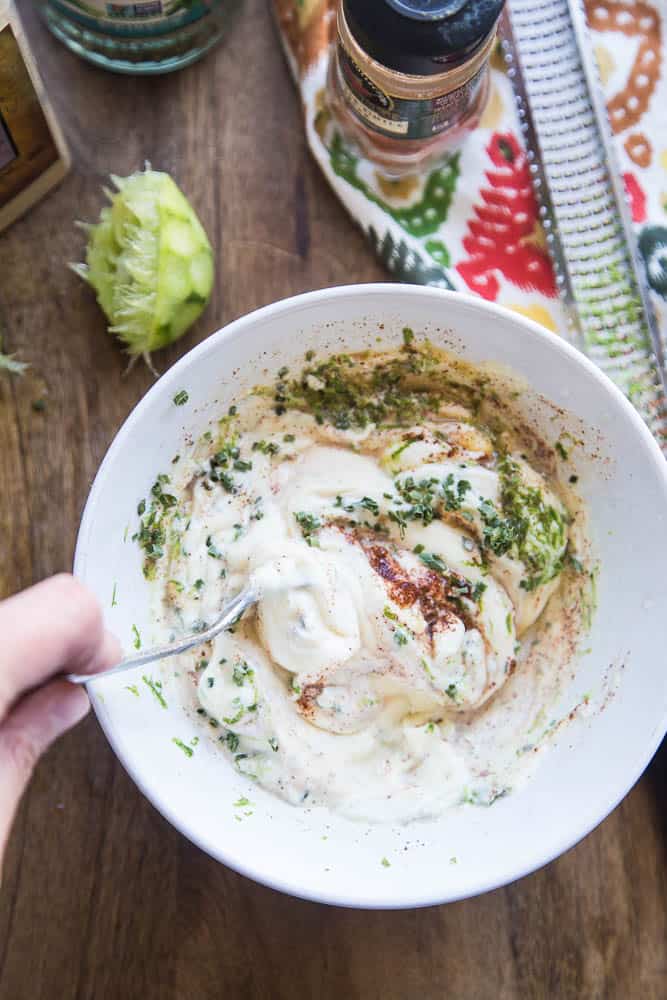 One of my favorite snacks (and sometimes breakfast) of all time is a hard-boiled egg slathered with Primal Kitchen's Chipotle Lime Mayonnaise and a sprinkle of Trader Joe's Chile-Lime seasoning. I've gone through two jars of that mayonnaise and 95% of it went on hard-boiled eggs.
I suppose I could have been more creative with it (Potato Salad! Smothered Chicken! Mexi-Ranch!) But, nope. Just eggs. Deviled eggs for lazy people.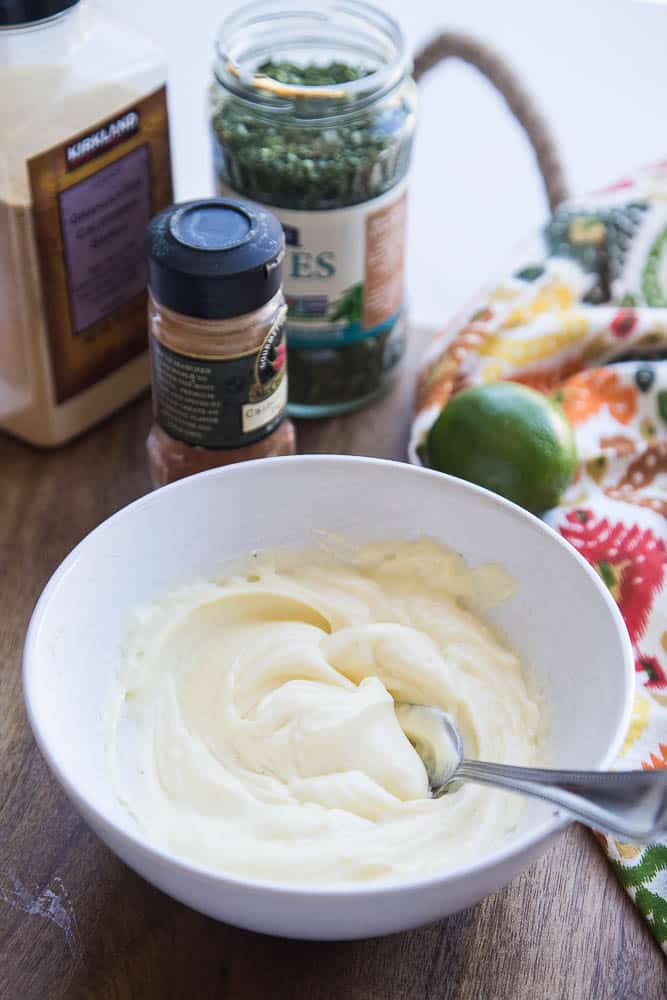 I think it goes without saying that you'll need some paleo-friendly mayo to start with. Can I tell you a little story?
I've never liked mayonnaise until I started making my own. I'd leave it off every sandwich if I had my choice.
The first tutorial I saw several years ago for homemade mayonnaise used a mason jar and an immersion blender. It kind of blew my mind how easy it looked — drizzling in the oil while the blender was running. I even wrote a post about it — back then I used olive oil, but I have since switched to avocado oil because it tastes better.
Then I saw the "dump & blend" method also using a mason jar and an immersion blender — but no drizzling! Mind blown again. Except when I tried it that way, my mayonnaise NEVER emulsified and I had to toss the broken, hopeless mixture. After several tries (and some choice words muttered under my breath), I tried the food processor method.
I WAS GOLDEN AFTER THAT. I think I've only had maybe two bad batches in the dozens and dozens of batches I've made that way.
But it occurred to me that my 14-year-old immersion blender blade was set too high and wasn't as effective at emulsifying with the dump & blend method. I may replace my wedding gift immersion blender and give that method another try. For now, I'm devoted to my food processor.
(P.S. Don't use a blender. It's harder to control the emulsification and it's hard to get all the mayo out of the pitcher.)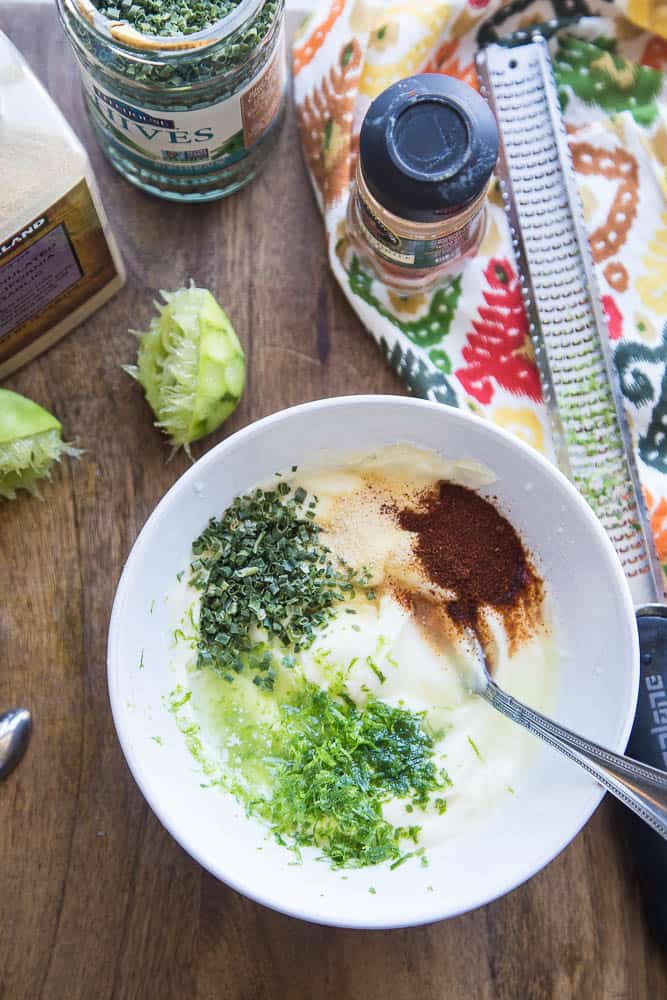 I came really close to replicating that Primal Kitchen Chipotle-Lime Mayonnaise.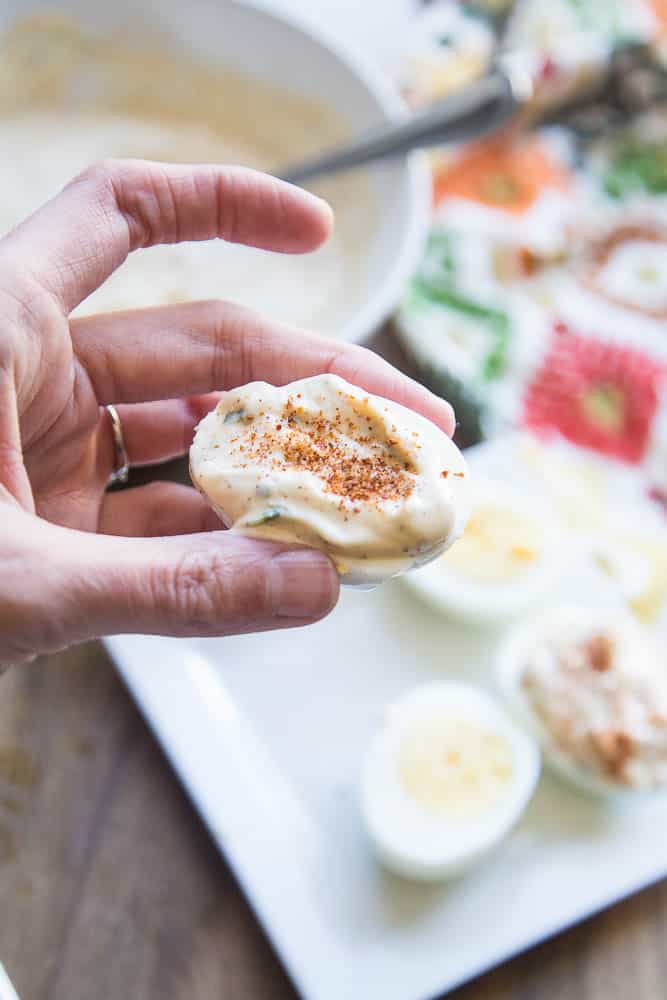 That Trader Joe's Chile-Lime Seasoning is icing on the cake. Err… icing on the egg? Gross. Don't do that.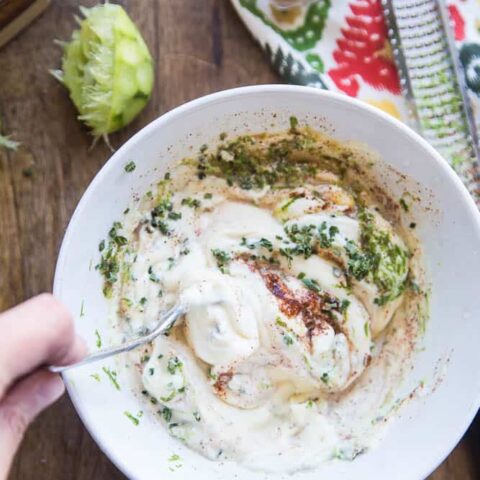 Chipotle Lime Mayonnaise
Yield: About 1/2 cup
Prep Time: 5 minutes
Total Time: 5 minutes
This Chipotle Lime Mayonnaise has a spicy kick and gives so much flavor to wraps and salads! (I love it simply smeared on hard-boiled eggs for a snack.)
Ingredients
1 cup paleo-friendly mayonnaise
Zest and juice from 1 small lime
2 teaspoons dried (or freeze-dried) chives
1/2 teaspoon granulated garlic
1/4-1/2 teaspoon dried chipotle powder
Instructions
Stir together everything in a small lidded bowl. Store, sealed, in the refrigerator for up to 10 days.

SaveSave
SaveSave
SaveSaveSaveSave