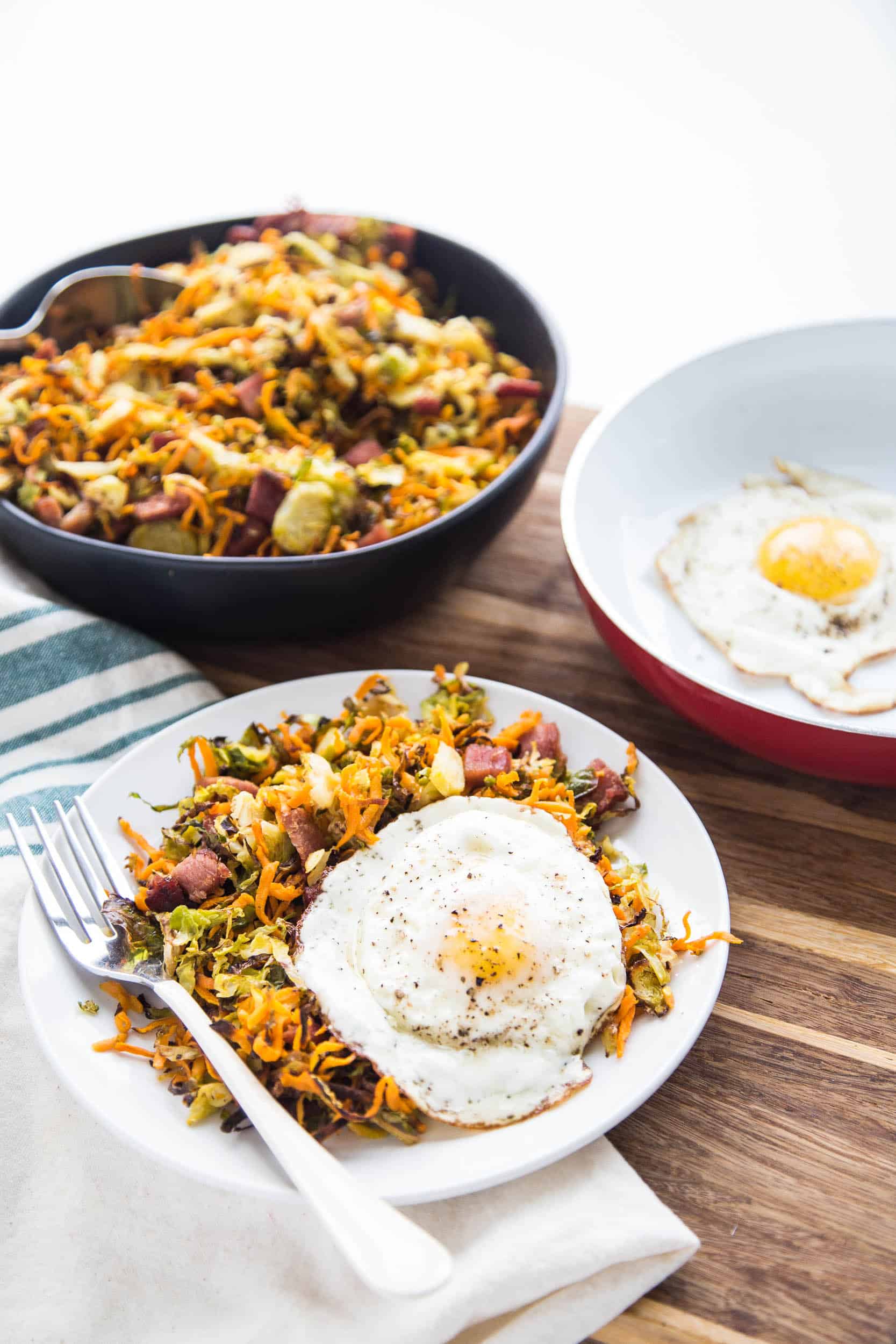 If you don't know my undying love for shredded roasted Brussels sprouts yet, then I haven't been declaring it enough. They're even more amazing in a Brussels sprout hash.
Got some leftover Christmas ham sitting around? You NEED to make this hash.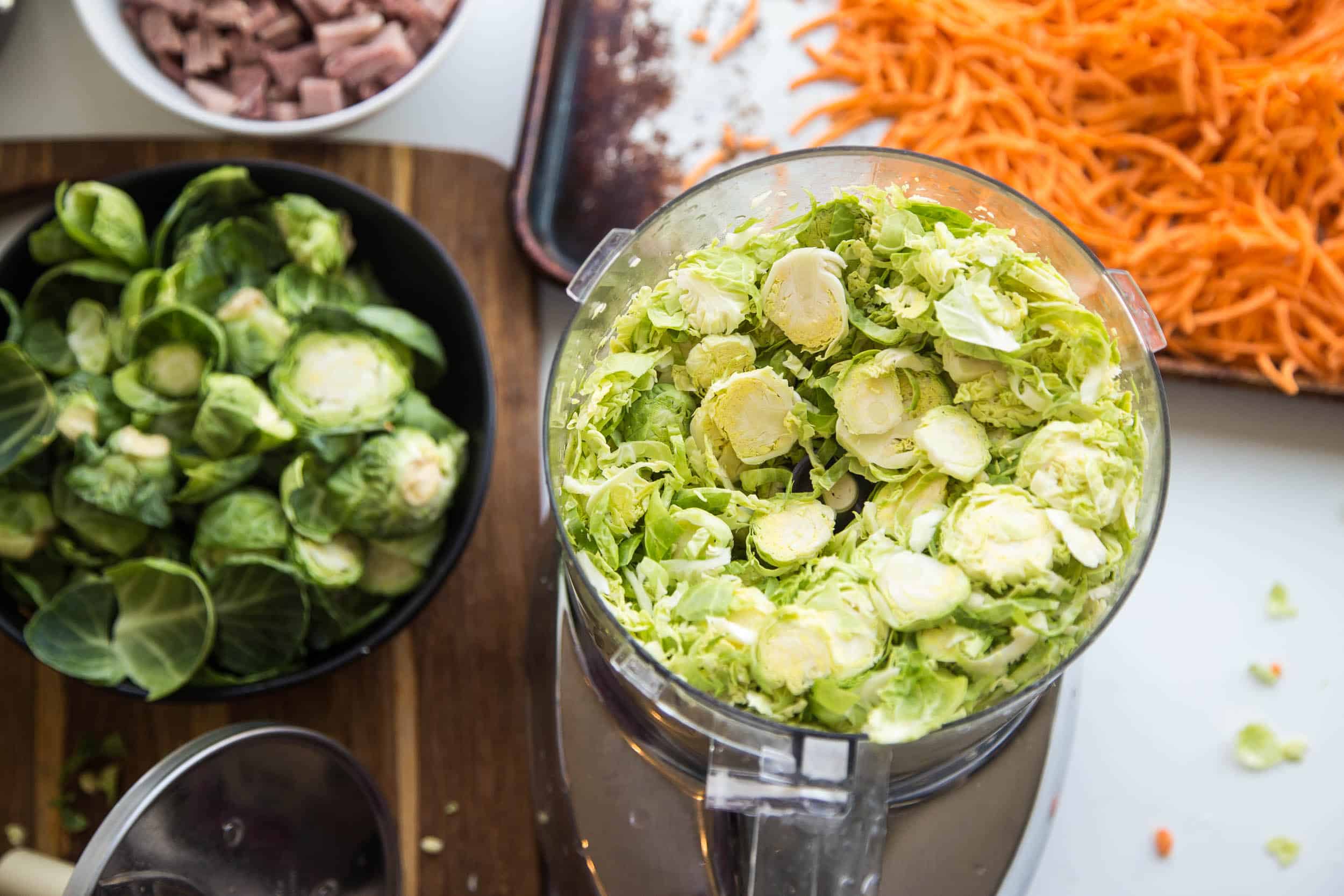 It comes together so quickly if you've got an auto-shredder (read: not a box grater or any other method that might make you want to poke your eyes out with a sharp stick).
Roasted Shredded Brussels Sprouts are the bomb. But adding some caramelized sweet potato and bits of honey ham to the mix? Heaven, I tell you.
Grab the recipe and tutorial over on The Pioneer Woman: Food & Friends.
Looking for more of the best Brussels recipes? Check out my post: Best Brussels Sprout Recipes.