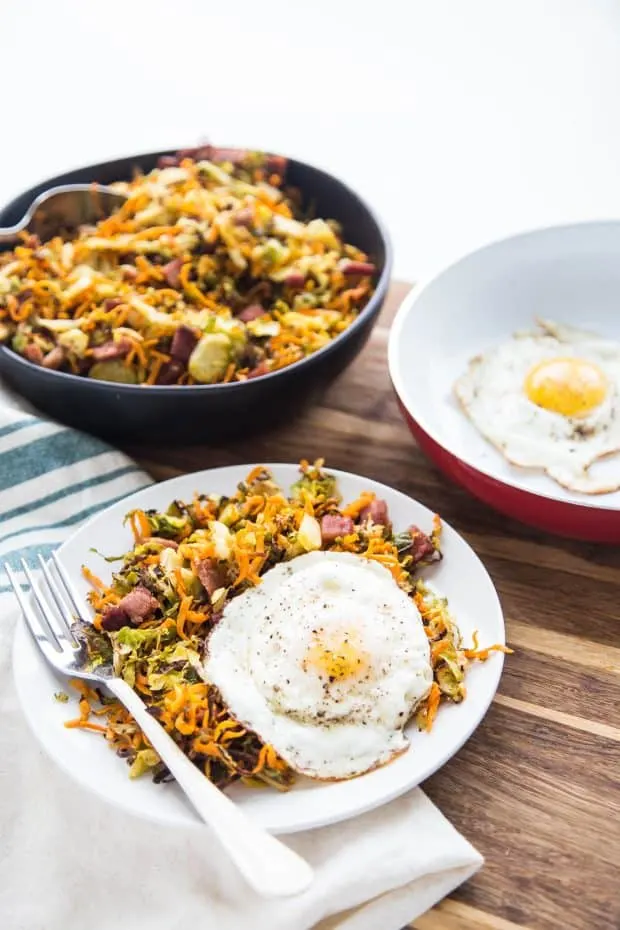 I'm excited to start organizing my recipes into little collections like this! We're starting with the best Brussels sprout recipes on my site.
Did you know it's actually Brussels sprouts and not brussel sprouts?
Yep. Brussels as in the capital of Belgium. And it's capitalized.
I'm a big fan of Brussels sprouts, so I'm on a mission to convert all of the haters out there and have gathered all of my favorites.
I'll continue to add the best Brussels sprout recipes to this list as I post more great ways to eat them!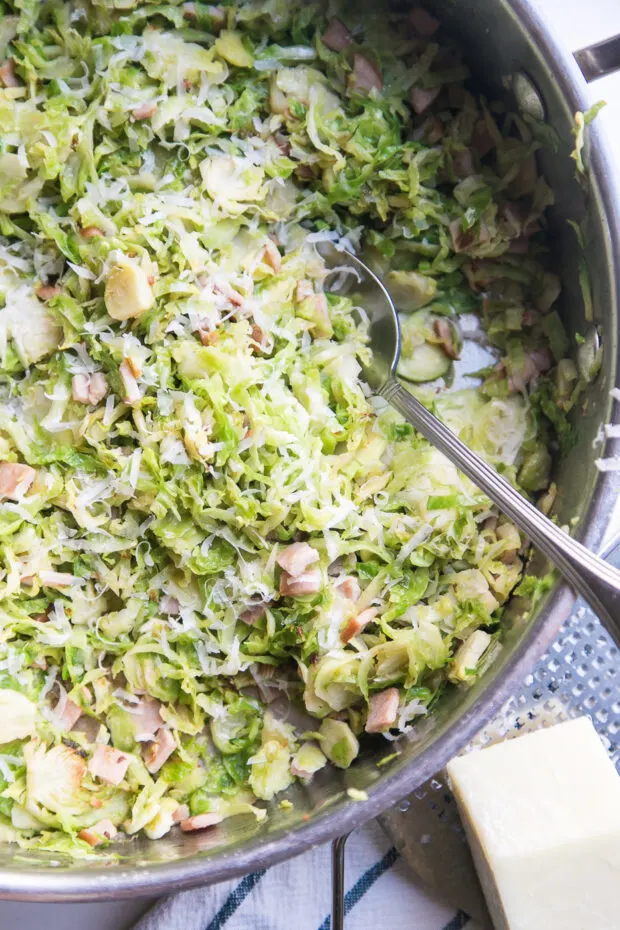 A quick little skillet hash with smoky, salty ham and shredded Brussels sprouts. Parmesan is optional, but really… kind of not.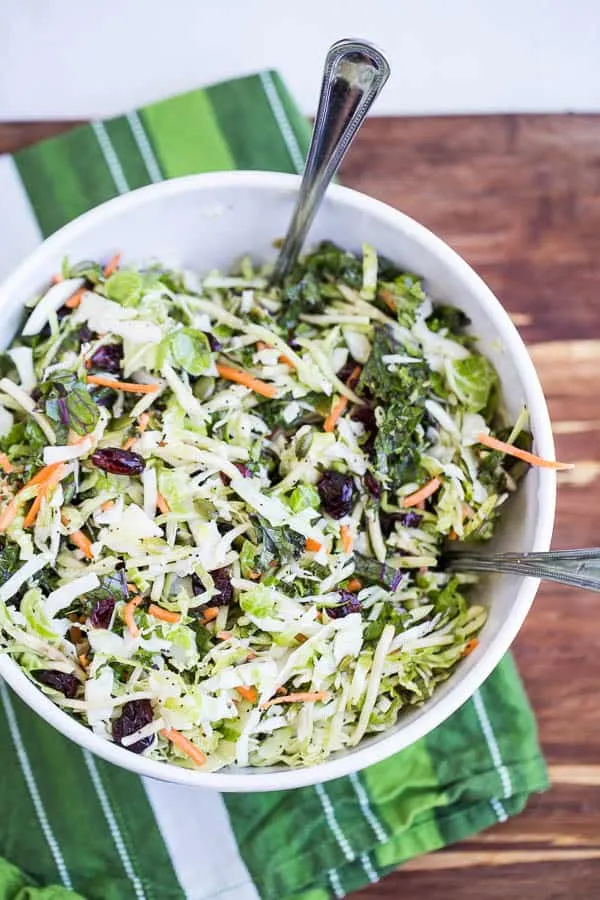 If you've never had raw Brussels sprouts, this is one of the best ways to eat them! Shredded sprouts are mixed with hearty cabbage & kale in this famous salad kit found at Costco.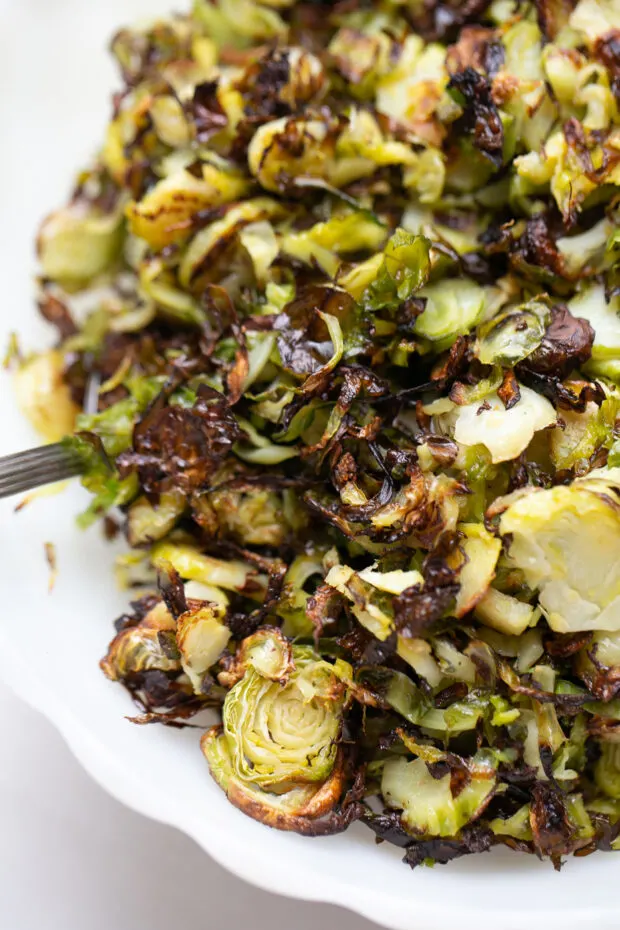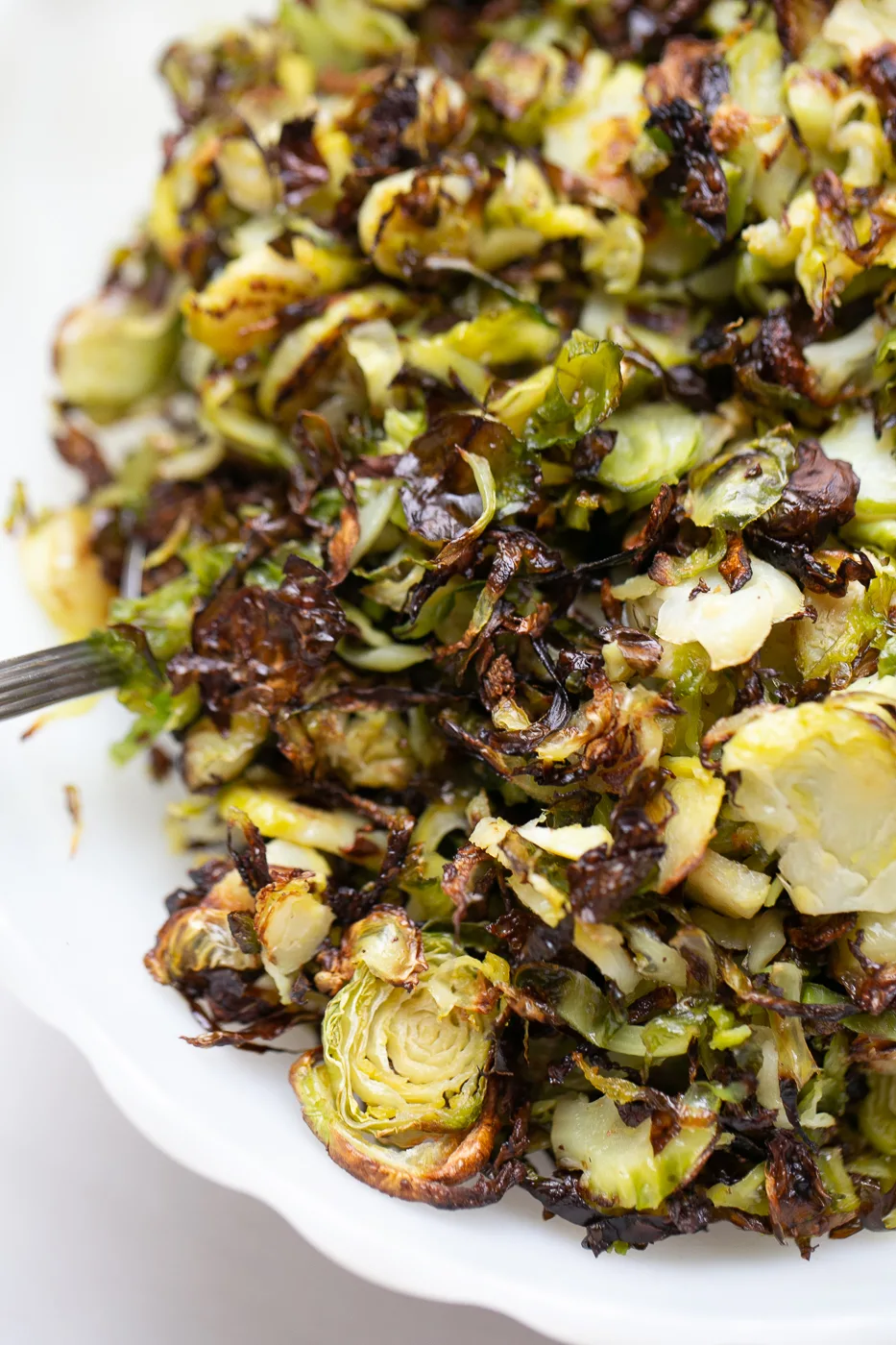 That's a lot of descriptors for this simple little side dish, but it's all necessary. If you have a true Brussels hater in your life, make this for them. If they still hate Brussels, then…. they might be a lost cause.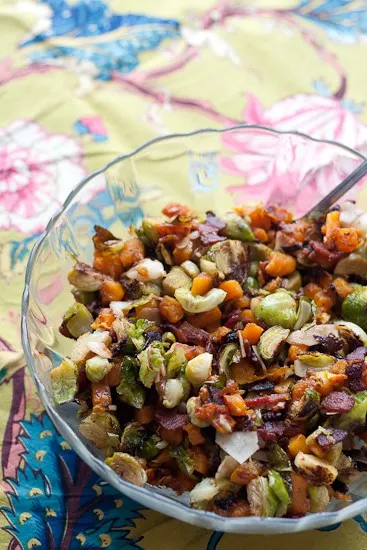 When in doubt, add bacon, right? Maybe a little cheese, too? This one is great leftover with a fried egg for breakfast!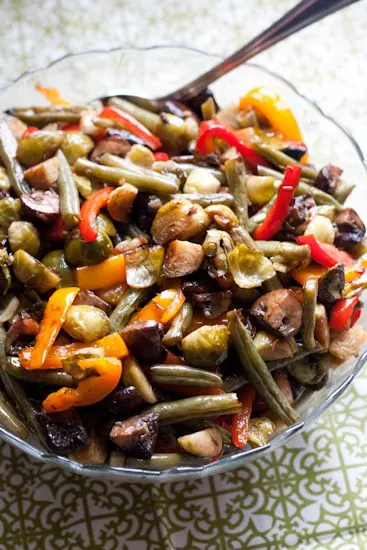 This is an easy, "clean out the fridge" side dish that goes with most things! Brussels are especially great with balsamic vinegar.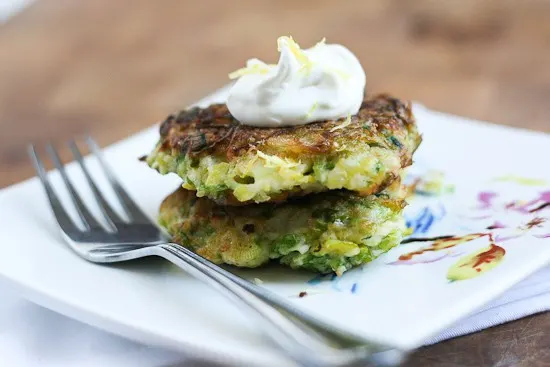 I love this combination! These fritters are super tasty with a dollop of sour cream and some lemon on top.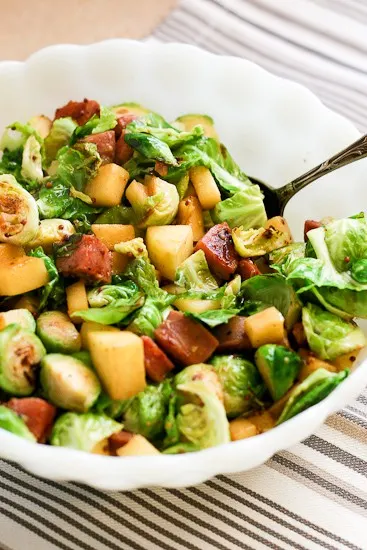 I love this quick, hearty skillet meal sauteed with a Dijon sauce! It's a crazy easy Brussels sprout recipe.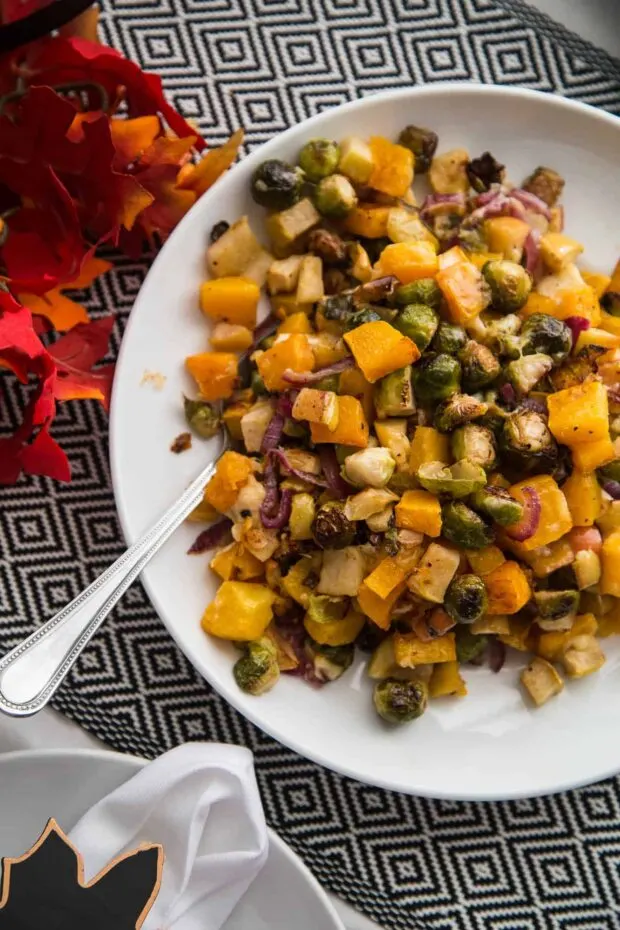 Here's another riff on roasted Brussels that's a perfect side dish for Thanksgiving! I LOVE the smoked gouda in this recipe.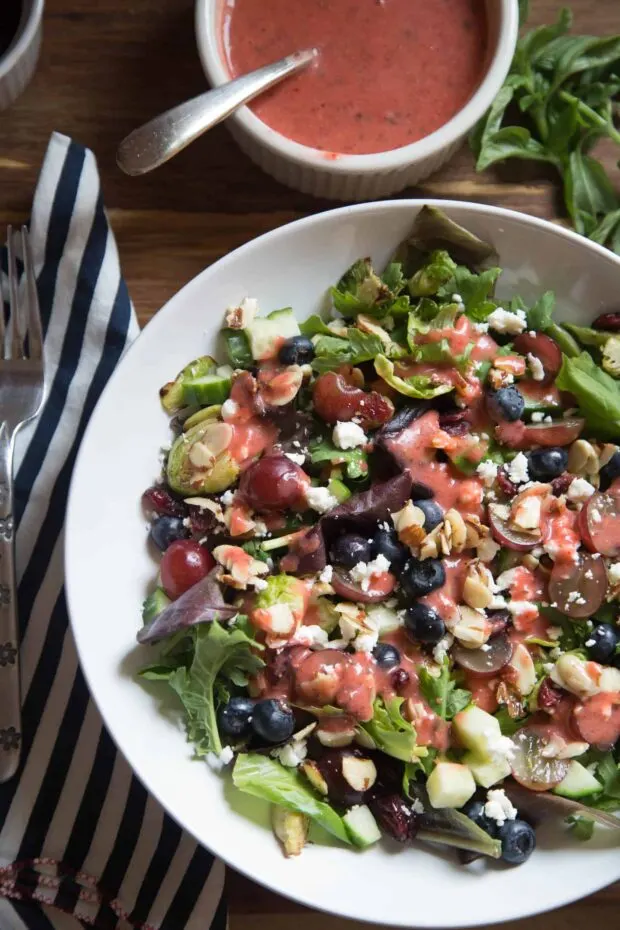 Here's a different take on a salad with roasted Brussels sprouts instead of shredded raw ones! This is a salad I created for Ree Drummond's site. It was inspired by a salad I had at a restaurant filled with berries, crumbly cheese and a fruity vinaigrette.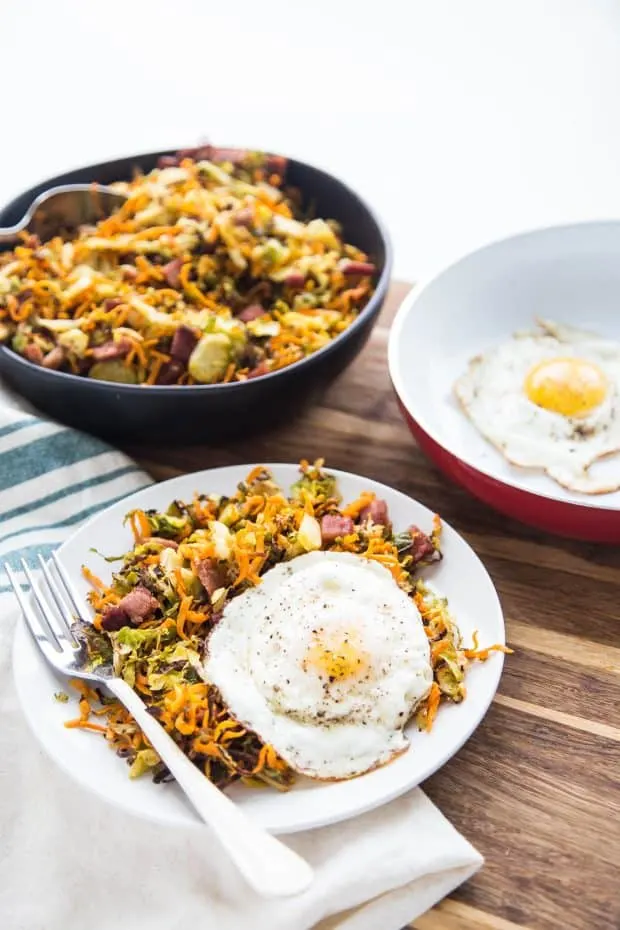 Here's another Brussels sprout recipe I created for Ree Drummond! Shredded Brussels & sweet potatoes are roasted together creating a delicious hash with ham and topped with a runny egg.