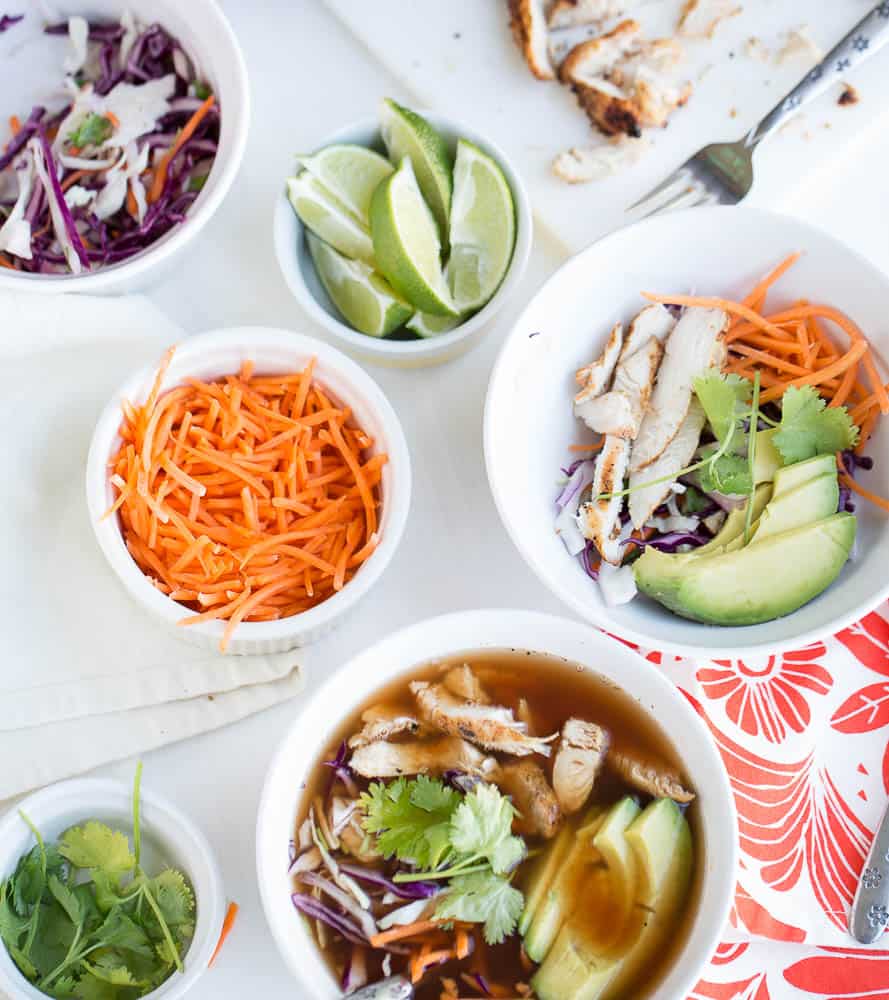 I've been mulling over this post for a few months trying to decide what to write. I considered just letting my 10th (!!) blogiversary slide by quietly because I'm in the trenches of writing another cookbook and the thought of sitting at my computer for another couple of hours made me cringe.
But, no.
I think I need to celebrate my little spot on the Internet with more than a casual mention. Happy 10th, Perry's Plate! I had no idea you would become such a huge part of my life and help put thousands of healthy meals on family tables.
I've decided to do two things in this post:
Highlight the top 10 recipes from the past 10 years while I . . .
Share my top 10 tips for successful blogging. If you want to know how to start a food blog you might want to keep these things in mind. And probably do them better than I did. :)
I want to go beyond the obvious things you need to succeed at blogging (strong writing, good photos/recipes, organized/functional site) and dig a little deeper.
Let's dive in starting at #10….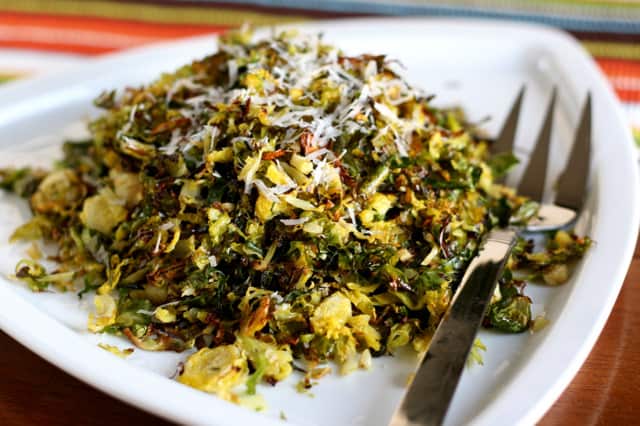 These Brussels sprouts convinced me that Brussels were FAR more than the cold, bitter, boiled offering at a salad bar. They have converted many a Brussels sprout hater.
---
LESSON #10: DON'T COMPARE YOURSELF TO OTHER BLOGGERS
I don't plan on putting all of the lesson titles in all caps, but this one is a big one. And a REALLY hard trap to avoid falling into.
Warning: vulnerable moment — I find myself doing this all the time. It's hard not when social media followings, brand partnerships, sponsored trips, cookbook contracts, and blogger retreats are so public. I admit — I see bloggers who started around the same time as I did (or even very recently) who have traffic in the millions and seem to have arrived at "Blogging Success" and I start to get frustrated at my little site and wonder why my efforts haven't produced the same results.
Don't do this. Seriously. Just. Don't. There are SO many things that contribute to growth and, to be honest, some of that is luck.
Focus on YOUR WINS and use the success of others only in an inspiring way to find ways to grow yourself. The food blogging community is, for the most part, incredibly supportive. But if you feel that icky jealous feeling creeping in, just unfollow whoever makes you feel that way.
(That goes for beauty/fitness/lifestyle bloggers, too. Social media can easily make us feel like we're less than, even if the blogger has good, unpretentious intentions.)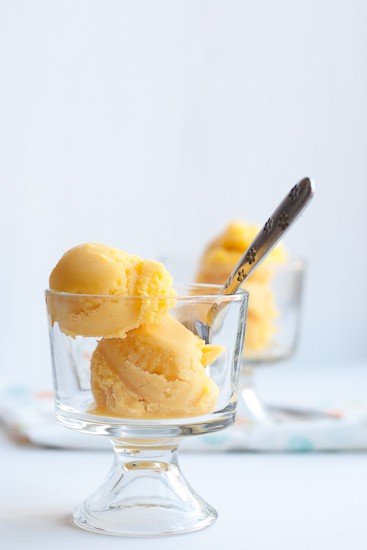 It amazes me how recipes I create on a whim end up being wildly popular. (And then others that I spend time meticulously planning and creating don't get the same attention. *pondering emoji face*) I love this sorbet a lot, and I love that such a simple, quick recipe was so well-received. I'm pretty sure there's a lesson in simplicity in there somewhere.
---
LESSON #9: Create your own definition of success
Success in blogging is usually defined in numbers, whether it be the number of people following you on Facebook or the number of people who visit your site per month. Or the numbers on your monthly ad revenue check.
Numbers do help to indicate growth and setting numeric goals are helpful, but I've found that if you pin your ultimate success on how high those numbers go, you'll never be completely satisfied and you'll always want them to be higher.
My non-numeric goals?
Helping families to put healthy meals on the table that win over picky eaters. Seriously… my FAVORITE FAVORITE emails I get from you are about winning over a picky kid/husband with one of my recipes. Keep them coming!
Writing a cookbook. This has been a goal of mine since Perry's Plate was just a fledgling. It still blows my mind that I actually got to do it. (And that I'm doing it again!)
Over the past 10 years I've reached my top two goals. THAT is success to me and way more satisfying than reaching a particular number of social media followers or traffic stats.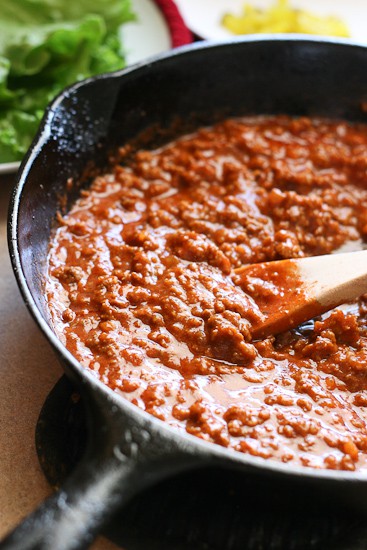 No surprise here. This is one of the most often made meals in our home and if you haven't eaten Sloppy Joe's over a pile of Sweet Potato Fries, please do that.
---
LESSON #8: Don't do it for the money
At least at first.
If you're a newbie or still researching how to start a food blog, have a SOLID reason why you want to do it that isn't money-related — this applies to any kind of blogging. For me, it was sharing awesome food with people. I loved to cook and create recipes, so food blogging was a natural progression for me.
It's possible to make a decent income through blogging, but it takes a long time to get to that point — like, years. And not everyone actually gets to that point where they can quit their day job and blog full-time. Expect to work for free or for peanuts for the first 2-3 years. Maybe longer. It's really easy to burn out if your primary goal is to earn money and you don't have some other passion that's driving it.
Also, be patient. Building a following and having good traffic stats take time. I know I just told you not to focus on that, but if you plan on working with brands or want to join a reputable ad network, you'll need to build those numbers.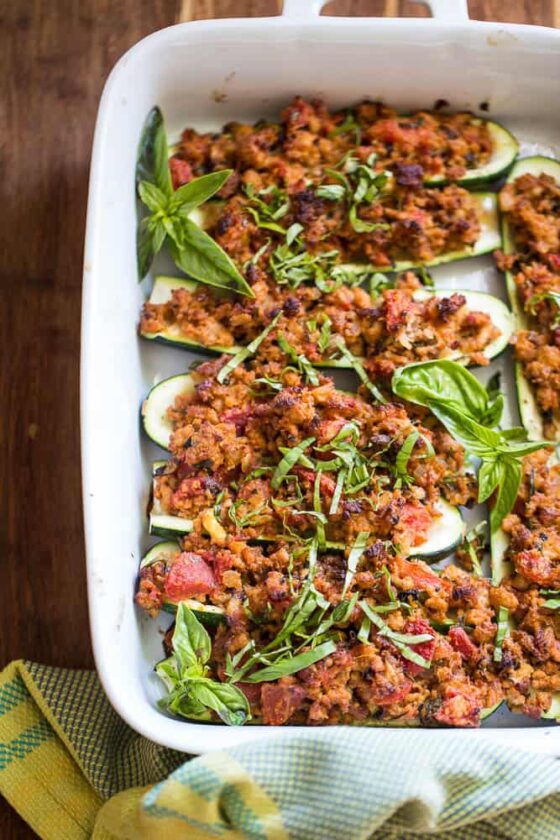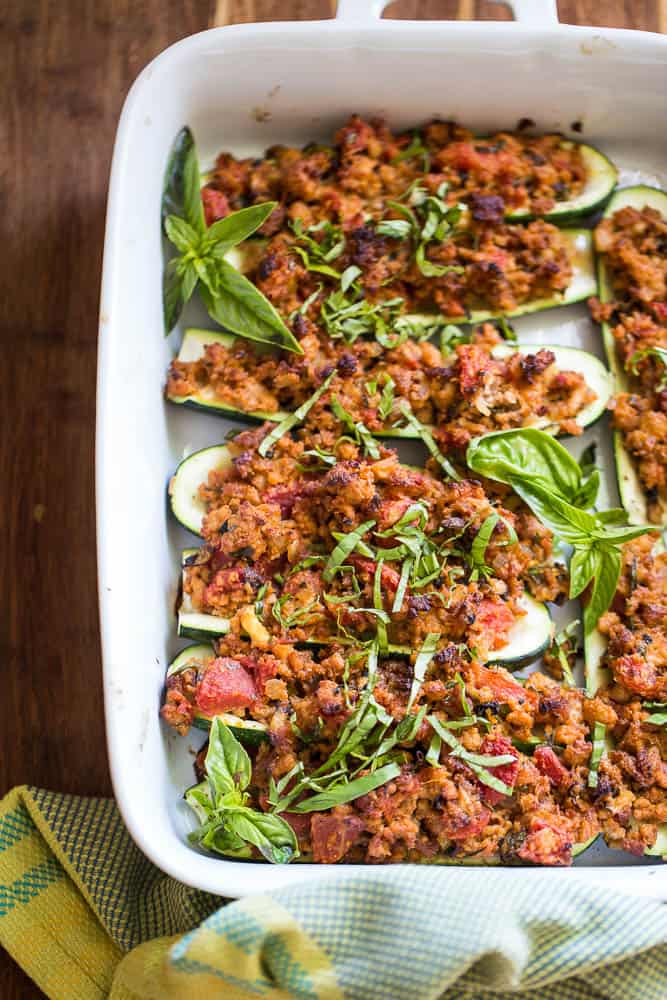 This one surprised me. It's a rather unassuming recipe (BUT SUPER TASTY), and I can only assume that the need for zucchini recipes late in the summer is a big issue. This was one of the posts where I went back and revamped and updated the photos. It's much prettier now.
---
LESSON #7: If you don't know how, then ask.
One of the biggest regrets I have about my years of blogging was that I tried to figure everything out myself. I tend to be a "figure it out myself" girl, and although it feels incredibly rewarding to figure things out on my own, I think it hampered my growth as a blogger. There was just too much I didn't know.
Why? Blogging has changed a lot over the years and continues to change and become more and more technical. Those of use who have been around for 8+ years talk about the golden days before social media killed our on-blog engagement and all we had to do was post recipes and photos without worrying about SEO (Search Engine Optimization) or figuring out Facebook's new algorithm.
It wasn't until the last couple of years that I really tried to understand the tough technical stuff and searched out webinars and mini classes to educate myself. I wish I had done this sooner.
This can also apply to learning photography, setting up a good newsletter, blog design/functionality, and creating video. You can also hire out someone to take care of these things for you, if you're in the position to do that. (More about that later.)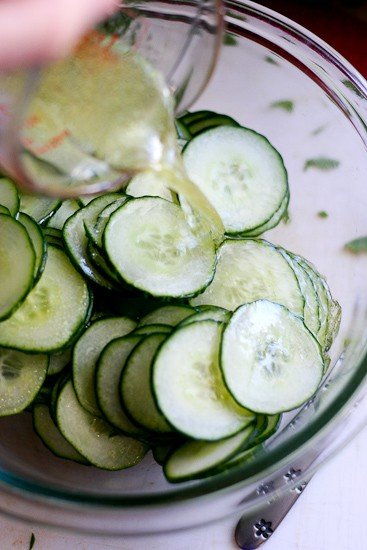 Another one that surprised me. I probably make these 2-3 times per month and everyone in our family loves them! It's a super easy side dish that goes with a lot of things. I love it when the Internet values practicality. :)
---
LESSON #6: Show up and be yourself
It's sort of cliche to talk about authenticity these days. But with blogging, it's pretty important.
Be confident in your abilities and let people see who you are! If you make mistakes, laugh at yourself. Some of my most responsive posts are when I talk about crazy mom moments or when I totally botch something in the kitchen. The Internet can become super shiny and filled with perfectionism. Readers love bloggers because they are real people with real lives that they can relate to.
No one is perfect. (Please don't try to pretend you are.)
Yes, you're going to want to post a lot of shiny things because you're working on building your blog brand, but always let your readers know that isn't how life is all the time.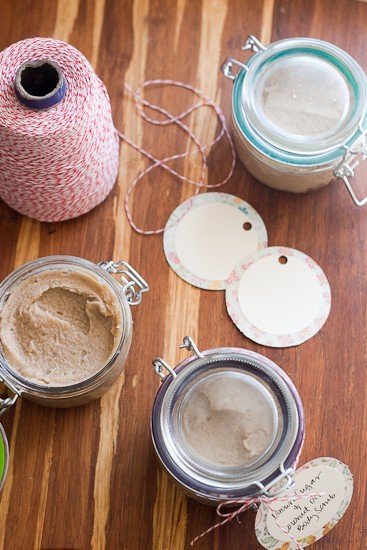 This one isn't even a meal, although technically it's edible. And it tastes like cookie dough. You've been warned.
---
LESSON #5: Don't let the trolls get you down
Spend 10 minutes on Facebook during the political campaign season and you'll know that people often aren't on their best behavior online. It's pretty easy to throw out nasty comments from behind the safety of a computer screen — especially to strangers we don't have to look in the eye.
If you plan on putting yourself out there online, know that you'll get some hater comments. And the more traffic you have, the more nasty comments will come. I've always been somewhat grateful that my blog isn't wildly popular because I have a hard time with nasty comments.
Just in the last couple of weeks I've had a professional chef leave a very condescending comment, correcting something I said in my post (that wasn't even a big deal, dude). I had a lady DM me on Instagram saying that I wrinkled my forehead too much when I talked and it was distracting. (I just laughed at this. Um, seriously?) And one lady informed me she was unfollowing me because of the horrible damage I was doing to the environment by temporarily using paper plates while I was working on my cookbook. To ease some of the dish load. (Dishes are no joke when cookbook writing. I can't even.)
So yeah. They'll come. Just don't give them power over your emotions. Or cramp your willingness to put yourself out there. There are always FAR more positive, supportive people who love what you do. Focus on that.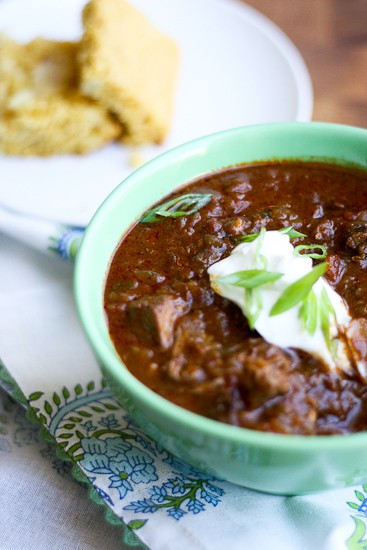 Definitely not a surprise and earned its spot in the top 10. It's still the best chili I've ever eaten, and many of you have won chili cook offs with it! Whoop!
---
LESSON #4: Embrace change, but choose trends wisely
It's no secret that blogging has changed a lot over the years. There are industry-wide changes that you'll need to adapt to in order to be successful and there are mere trends that come and go.
For example, making your posts SEO-friendly (in other words — so Google will like them and show them to people when they search) is something that is worth looking into. Creating video is probably another one that falls in that category. (Although I'm still dragging my heels with that one. Take your own advice, Nat.)
Things like bright vs. dark and moody photography or using mason jars, burlap, and kitchen twine (hello, 2010) are simply trends that you don't have to accept if you don't want to. Or whether or not to create meal plans for your readers. Or doing live social media posts. Things like this are just a matter of preference and comfort level. And they're not going to make or break your site.
Figure out if changes you see are just passing trends or are things that you'll need to adopt in order to keep your site growing.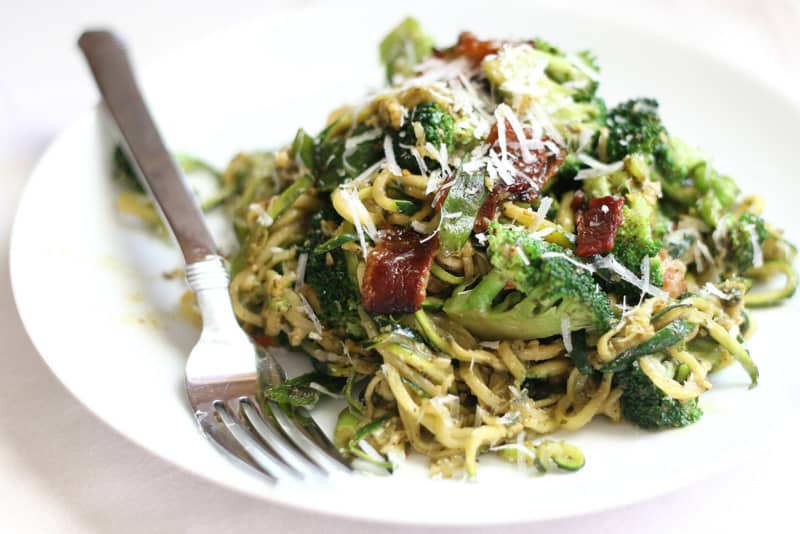 This was the very first thing I ever made with zucchini noodles. Awwww. Also, bacon makes everything Top 10 worthy.
---
LESSON #3: Do social media, but don't do ALL the social media
Social media is one of the necessary evils of blogging. On one hand it allows you to reach far more people and easily connect with readers. On the other hand your exposure is at the mercy of the platform's algorithm, which continues to change and makes you want to pull your hair out.
My advice: choose two and put your efforts there. And if you feel like you can put more time into another platform, then branch out. If you don't know how to make them grow, then refer to Lesson #7.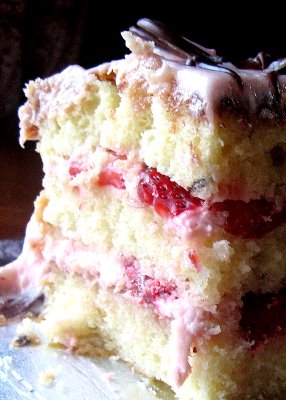 This is one of those examples of how strange blogging can be. Take this cake, for example. I took this picture with a little point and shoot camera after my daughter's birthday party (and after I took a few bites with a fork) and slapped it on the recipe post so you could see the layers.
And the Internet loved it. I has consistently been one of my top posts for YEARS. It feels a little like having your house professionally cleaned and then people start sneaking into your house through your messy garage.
Not to mention that it's far from a healthy recipe. I actually added a disclaimer to the top of that post so people wouldn't be confused by all of the paleo/healthy stuff on the rest of my site.
---
LESSON #2: Outsource
Once you become established and are earning a little money, try outsourcing things that you don't enjoy doing. The more your blog grows, the more work it will be to maintain. You'll burn out super fast if you try to do everything on your own.
I struggle with consistency in social media, and I just don't enjoy it. (With the exception of Instagram. I love Instagram.) I hired a friend to help me schedule my Facebook and Pinterest posts.
I also have a web designer to make design and functionality tweaks for my site. And another designer to do smaller projects for me.
I hired someone to do a few videos for me as well.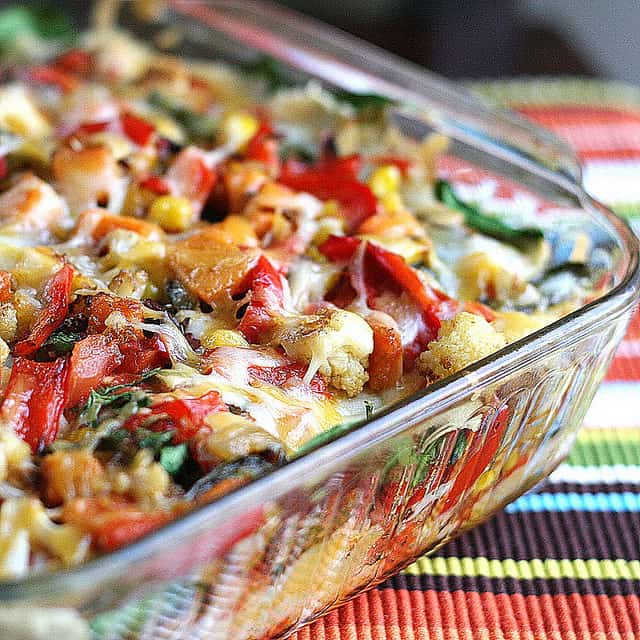 This post has been numero uno almost every year since 2012 and has had nearly a million hits and over a half million repins on Pinterest. Last year it was dethroned by the Chile-Lime Fish Taco Bowls, but it was still in the top 5. It's colorful, adaptable, and has been a reader favorite for a very long time.
---
LESSON #1: Be consistent.
This has been the most often piece of advice I have heard from other bloggers. It is also one of the areas where I struggle the most.
I have love the flexibility that blogging has offered me — I've been able to take short breaks when I feel burned out or when I've had babies (3 over the course of my blog's life) or when life is just pulling me in a different direction.
On one hand, I've learned that my blog won't collapse and there won't be rioting if I miss a day of posting. (Treat your blog like a business, but please don't think that the world depends on your particular version of tortilla soup to be posted on a particular day.)
On the other hand, the blogs who have seen incredible growth are the ones who are consistent in their work — with posting, sending out newsletters, interacting on social media, etc.
It's a tricky balance. And sometimes I think I would have seen more growth had I been more consistent. But I was able to grow something pretty awesome, despite taking breaks when I needed. And I went at a pace that was good for me and for the people in my life who depended on me for other things. I'm OK with that.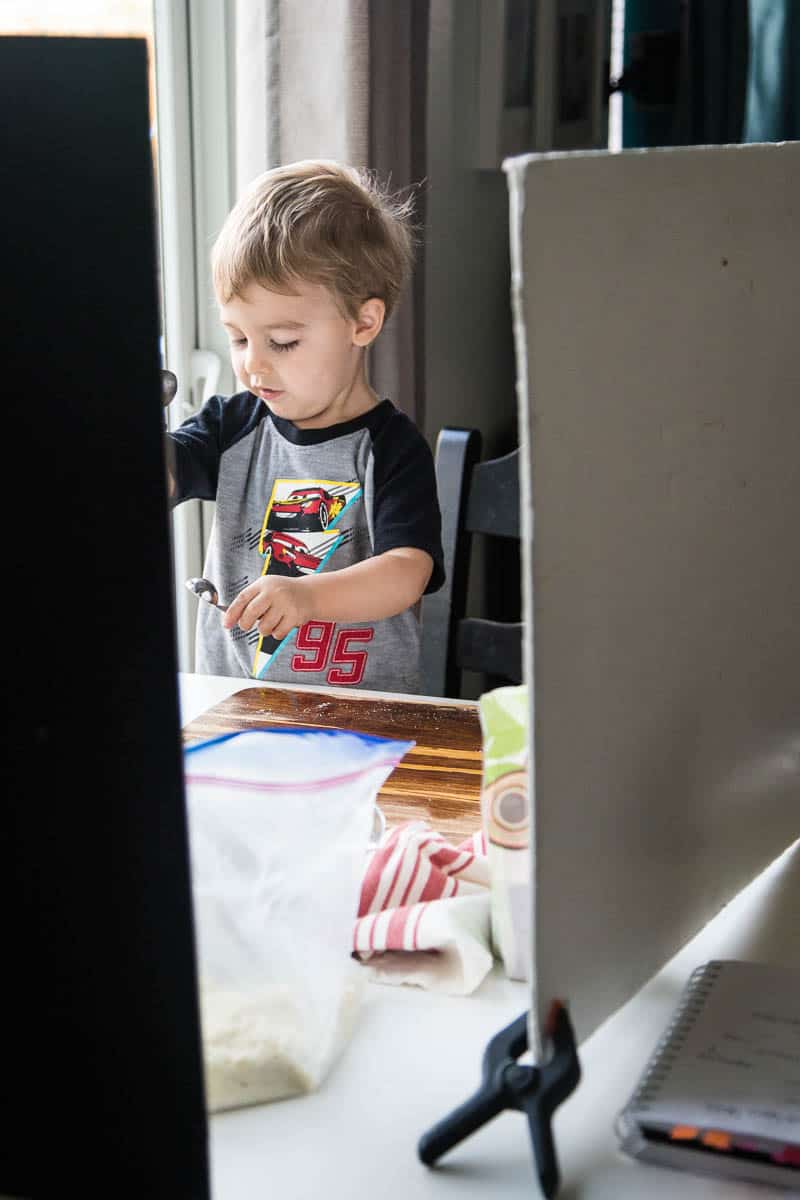 A word about mom guilt
I wrote a post on Instagram a few months ago, and I wanted to talk about it again here. Many food bloggers happen to be mothers. Or will be mothers eventually. I think this applies just as well to starting a food blog as it does to jumping head first into anything you're passionate about — whether you're making money or not.
For a long time I didn't give myself permission to wholeheartedly chase my dreams because I worried my ability to be a good mother would suffer. I had interests, but only gave them a half-assed, Mom guilt-ridden effort.
Over the past few years I've learned that it's SO important to take care of myself and have things that I'm passionate about — apart from my family. I have little to offer my family if I'm not mentally and physically capable. When I take time to pursue things that I love, I find my capacity to give to my family increases. I can't always dive as deep as I'd like because of the stage of life I'm in, but being creative and setting big goals keeps my soul on fire.
Writing a cookbook was a huge goal for me, and to be honest, I was mildly terrified. We discussed my plans to write a book with the kids and they were so supportive and super excited when they saw the finished product. We share each other's successes no matter who sets goals in our family.
I think it was through this book writing process that I learned that IT'S OK if I have lofty goals and to chase after them. My family is always the most important, but it's OK to have other important things in my life. (It only took me a decade to realize this.) And it's good for my children to see their mother accomplishing her goals and being fulfilled in other areas of her life.
Since then I've found a renewed fire to continue blogging and sharing my love of food with you.
Mom guilt is real. It's SO real. You mamas know this. But (in my case) it stems from what I assume others think of my choices — not what I think of my choices. Being at peace with the way I choose to live my life and parent my kids is completely liberating. I'm far from a perfect parent, and I'll always push myself to be better — just like I push myself to reach personal goals. But I'm happy with my flawed self showing up in the world and contributing.
Thank you, friends, for the past 10 years. Some of you have been following along the entire time, and your enduring love and support means the world to me. Truly. The connections I have with you and the small part I have played in putting great meals on your table is my definition of success.
Here's to 10 more years. xoxo

Save
SaveSave
SaveSave
SaveSaveSaveSave
SaveSave
SaveSave
SaveSave
SaveSave