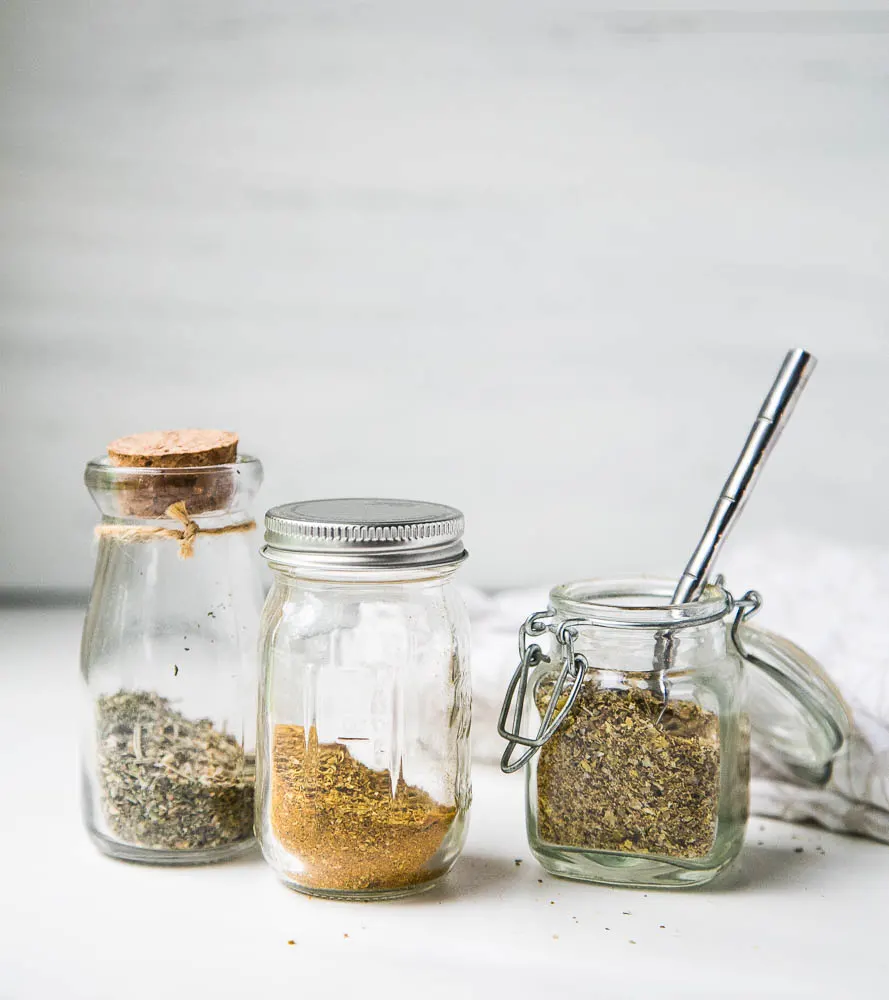 I've been talking a lot on Instagram about a gut healing protocol I've been doing — similar to Auto-Immune Protocol (AIP). (But not the same.)
The idea is to remove foods that commonly cause inflammation in the body or are triggers for a lot of people to allow the gut to heal.
Why? Lots of reasons. Did you know most of the immune system resides in the gut? If the gut isn't healthy, then chances are the immune system isn't functioning at its best.
Since most hormone/thyroid issues are auto-immune in nature, it makes sense to target the gut first.
Which is what I'm doing.
Part of my gut-healing protocol is removing nightshade vegetables — white potatoes, eggplant, tomatoes, & peppers are the most common. It also includes spices that are derived from nightshades like paprika and any kind of chili powder.
(Can you hear me crying from there? I feel like half of my spice cabinet is suddenly off limits.)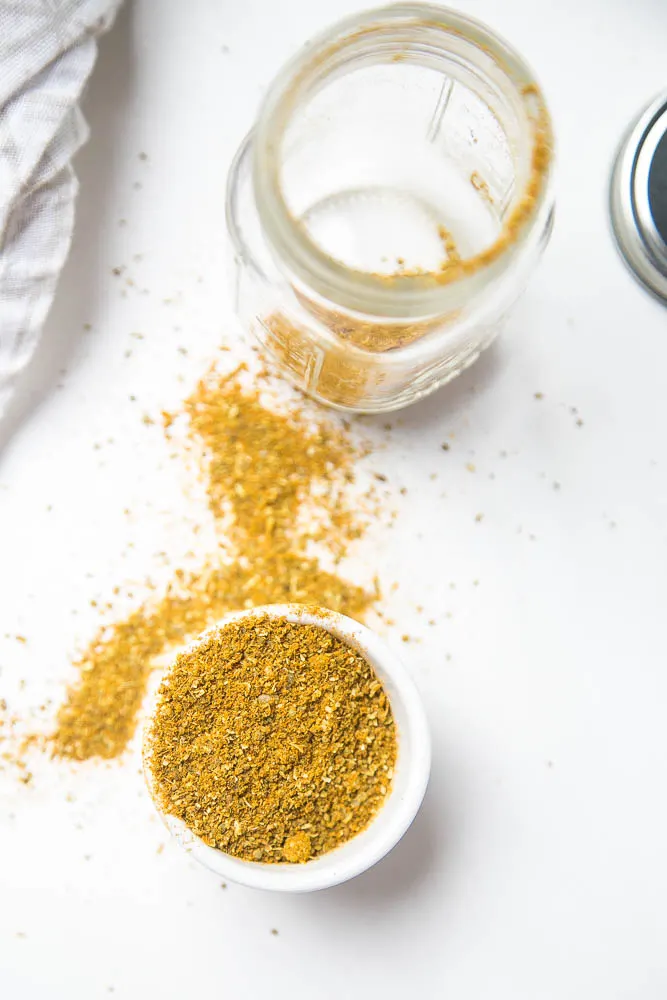 I created some nightshade-free blends for me to use during my 10-week protocol. Because I can't just go 10 weeks without curry. Or Mexican food.
It was surprisingly easy to create spice blends without nightshade spices! My nightshade-free curry powder is especially good. I mean, you don't even notice the difference unless you like your curry spicy.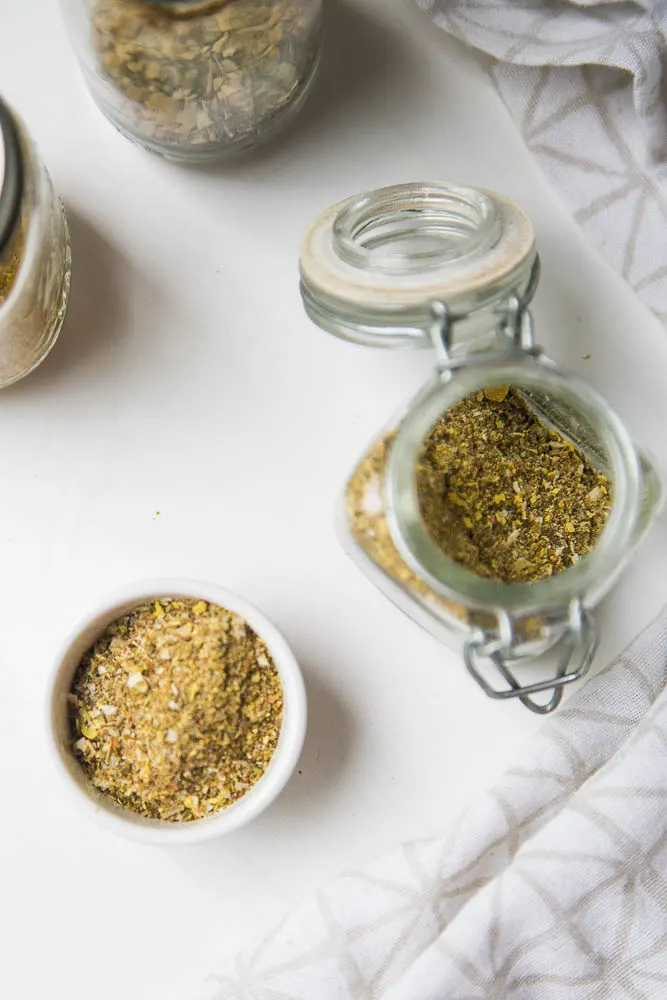 The taco seasoning was a little trickier. I used my Homemade Taco Seasoning as a jumping point and omitted the off-limit spices and thickening starch. Nightshade-free taco seasoning is pretty good, my friends.
My kids said they liked it better than my regular taco seasoning. Sigh.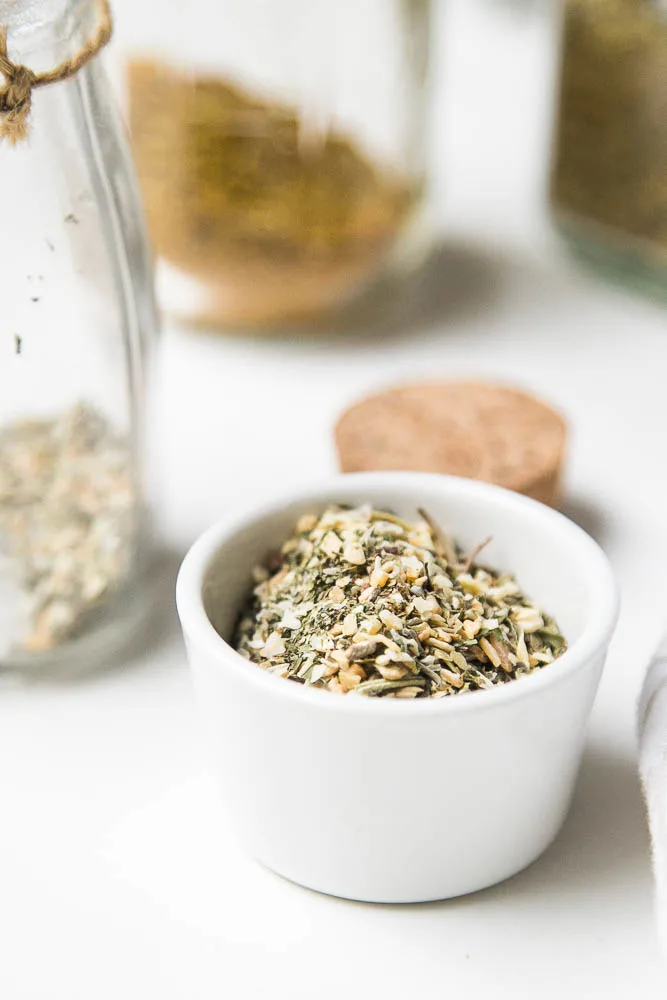 And last… a Nightshade-free Italian Seasoning.
Yes, regular Italian seasoning is nighshade-free, but since I'm totally in love with the Italian Seasoning 2.0 I created recently, I just made a version without pepper flakes. It adds SO much flavor, which is important during protocols like this when your food is limited. You want to make what you CAN eat as delicious as possible.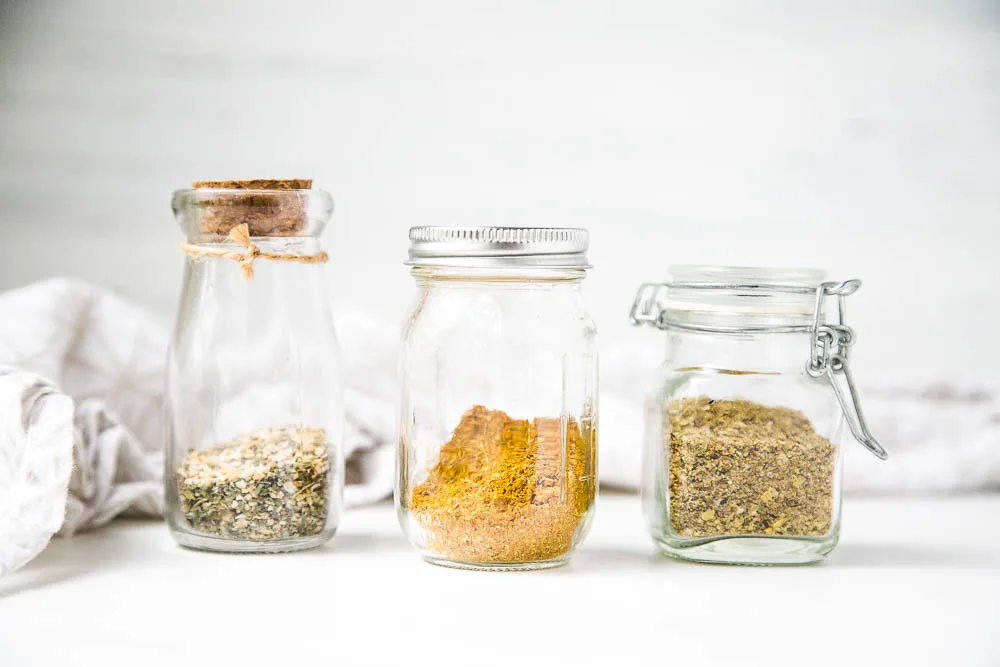 I hope you find these useful! When I talk about my protocol on Instagram and mentioned these spices, I got a few request for them.
If there's any other blend you'd like me to hack, leave me a comment and let me know!