Natalie's Favorite Things Giveaway (THREE winners!)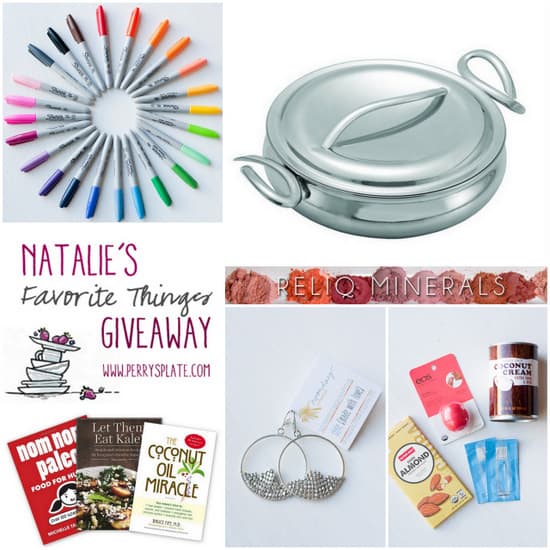 Can I just tell you how long I've wanted to do a giveaway like this? There are a lot of kitchen-related things that I would love to give you, but I'm into other stuff, too. Sometimes I come across something that I wish I could send to all my friends. Today THREE of you will have a chance to receive a goodie box from me!
I'll give you a run-down of what's up for grabs, and then let you know how the giveaway will work. Because I'm organized like that. At least with all things digital. (Let's not look in my hall closet, OK?)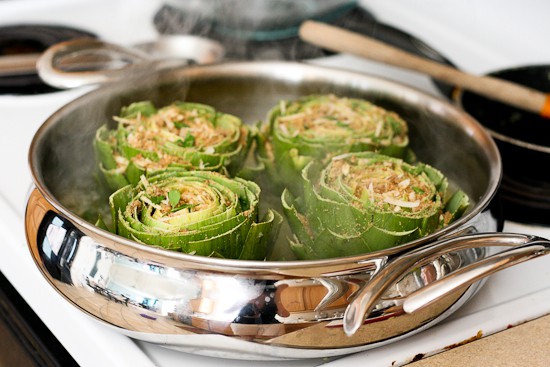 1. Nambe 12-inch Saute Pan
Beautiful, huh? I wrote a post about this pan last year, and I'm happy to be able to give one to you! I love it. It's functional and doubles as a beautiful serving dish. Pretty + functional + fewer dirty dishes = Happy Nat. This pan retails for about $200 online.

2. Reliq Minerals Mineral Make-Up
Next I wanted to introduce you to a fun Etsy shop called Reliq Minerals. I discovered them after the shop I had been buying from disappeared. I ended up liking Reliq Minerals a lot better. I've been using mineral make-up and I like buying from individuals rather than bigger companies because the products are cleaner and much more affordable. Natasha, the shop owner, generously allowed me to give away some samples of her products PLUS $20 worth of make up from her store!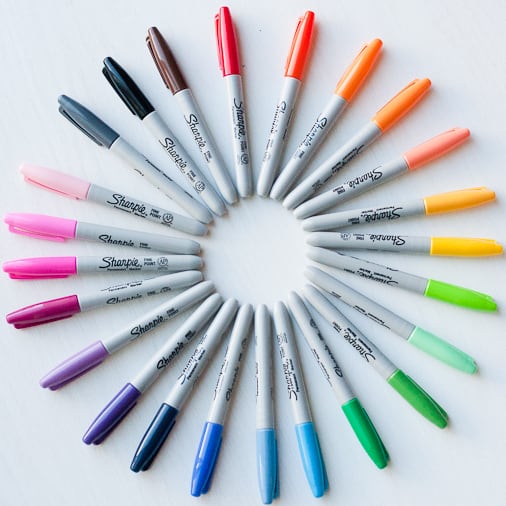 3. A Lot of Sharpies
I really love sharpies. And I love having things in every color. I use these all the time!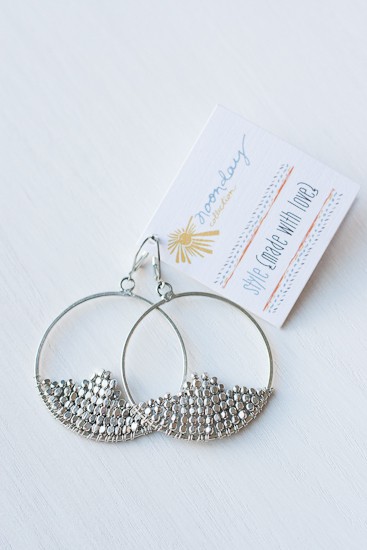 4. Noonday Collection Earrings
I've talked a lot about Noonday Collection over the past year, but I've decided not to continue being an ambassador. I love what they're doing though, and I support them while they lift communities out of poverty and give women a chance at raising and supporting their own families. It's beautiful. These earrings are hand made by an artisan group in India. I love them, and I hope you do, too!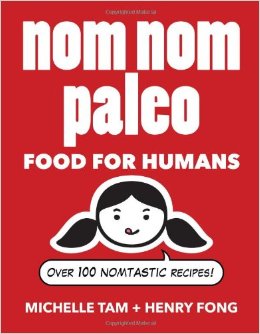 5. Nom Nom Paleo Cookbook
How could I not give you a copy of this book? I love it. If you didn't see the review post I did on it, go check it out: Nom Nom Paleo Review.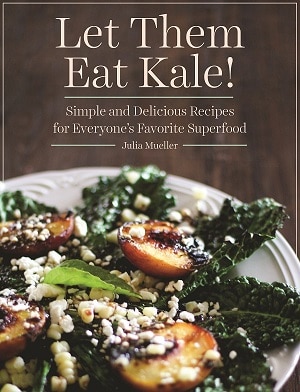 6. Let Them Eat Kale! Cookbook
All of the recipes I've tried so far in this book will most likely be staples in our house. That's saying a lot. I puffy heart love this book. I did a review post on this one as well: Let Them Eat Kale Review.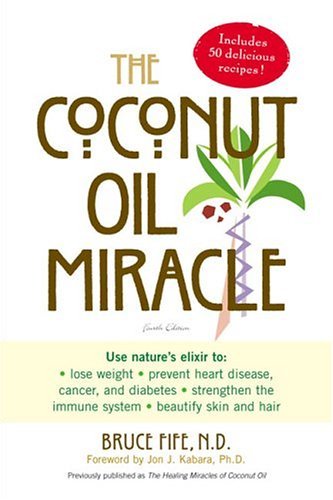 7. The Coconut Oil Miracle Book
I mentioned The Coconut Oil Miracle in my post about healthy fats (part of the Staying Whole in a Processed World Series), but I finally finished reading it a couple of months ago. I knew coconut oil had a lot of health benefits, but good grief! This book is packed with information about the amazing benefits of coconut oil, a (very understandable) overview of the differences among fatty acids and how our body processes them, and even recipes in the back. After reading this I'm convinced coconut oil will make me immortal. OK, maybe not. But that won't stop me from using it inside and outside of my body! Even on my face!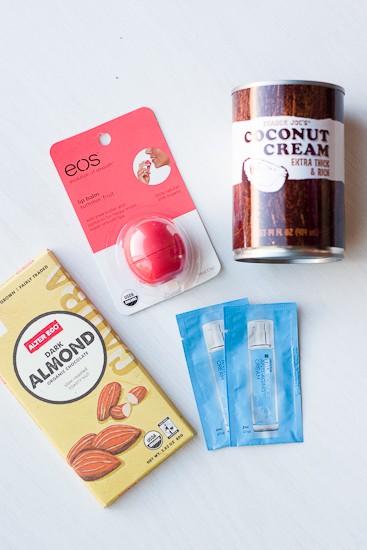 8. A Random Pack of Goodies
I've collected a few of my current favorites and (will) package them up nice and cute for you. Inside will be. . .
Trader Joe's Coconut Cream – I use this a LOT. In smoothies. In blender ice cream. You name it.
EOS lip balm – I'm typically a Burt's Bee's fan, but I love how smooth and moisturized this makes my lips feel! If only I could keep my 2-year-old from eating it.
Fair trade chocolate – The only thing better than eating chocolate is knowing that the chocolate you're eating was processed by someone who is receiving a fair wage and is not a slave. The brand in your box may or may not be this one. I'm still shopping around.
A sample of TrueScience Anti-Aging Cream – This stuff is golden. Seriously. Not only does it improve the texture of my skin and decrease dark circles (and help keep wrinkles at bay? I'm not sure. I don't have wrinkles yet. Knock on wood.), but it drastically improved the stretch marks on my stomach after I had my last baby. I used it on one side of my stomach for a few weeks and there was a clear difference. They had lightened up so much you could barely see them. I'm using this stuff for life.
HOW IT WORKS:
I will choose three winners. Each winner will choose an item from List 1 and an item from List 2. (Winner #1 will choose first, then #2, etc.)
LIST 1
Nambe Saute Pan
Reliq Minerals + Sharpies
Noonday Collection Earrings
LIST 2
Nom Nom Paleo Cookbook
Let Them Eat Kale! Cookbook
The Coconut Oil Miracle
ALL winners will also receive the random pack of goodies! So it's like a build-your-own giveaway!
HOW TO ENTER:
Leave a comment on this post and answer the following question:
What do you love right now?
Is there a book you can't stop thinking about or a brand of shampoo that you rave about to all your friends? I want to know what your picks would be!
*For an extra entry, follow Perry's Plate on Instagram! Then come back here and leave another comment saying you did! If you already follow me on Instagram, just leave another comment anyway.
A few little details…
1. Comments will close on Thursday July 31, 2014 at 8PM PST. I'll use a random number generator to choose THREE winners that I will contact and announce here shortly after. If I don't get a response from them after three days I'll pick new ones.
2. Contest open to US  residents only.
3. Leave a valid email address for me to contact you.
Disclosure: This post contains Amazon affiliate links. Purchases made by using these links doesn't cost you any extra, but sends a few pennies over to Perry's Plate. This enables me to sponsor more giveaways and replace sticky camera equipment. But mostly sponsor giveaways. Giveaway sponsored by Nambe, Reliq Minerals, Skyhorse Publishing, Andrew McMeel Publishing, and Perry's Plate.