Moroccan Eggs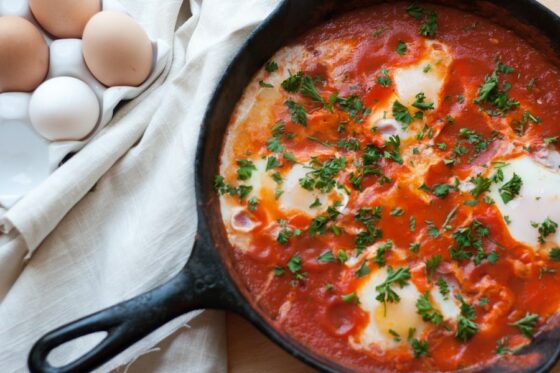 Um, where did January go?
For us, it flew by on the freeway. We were out of town almost every weekend and logged over 3000 miles visiting family in three different states. Multiple times. I'll have more to say about that later when I get my wits back, but in the meantime I wanted to give you a healthy, fast, weeknight recipe. Along with step-by-step photos and instructions.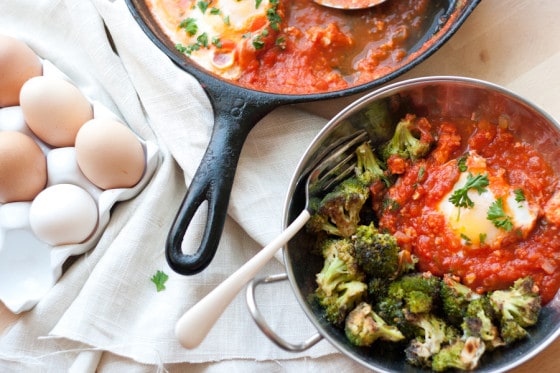 These Moroccan Eggs (also referred to as "Eggs in Purgatory") were absolutely delish. You can find the recipe and photos over on the Tasty Kitchen Blog.
They're usually eaten with crusty bread, but I was trying to behave myself and happened to have some leftover roasted broccoli in the fridge. Talk about a satisfying swap!
Hang tight because later this week I'll have another fabulous recipe for you as well as a cookbook review and giveaway!