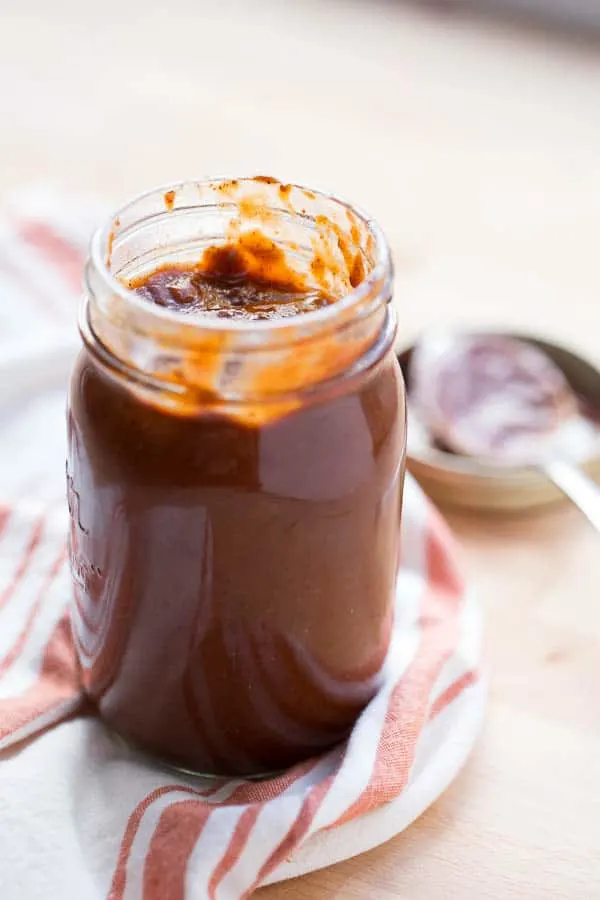 Here's a little gem for you — a paleo & Whole30 enchilada sauce that's naturally sweetened and vegetable oil free!
It's incredibly easy, too. Just dump everything in a pot on the stove, and let it simmer for a few minutes.
Really, that's it. It stores for a couple of weeks so you can either use the whole thing in a pan of enchiladas or you can pull it out and spoon some over your breakfast all week long.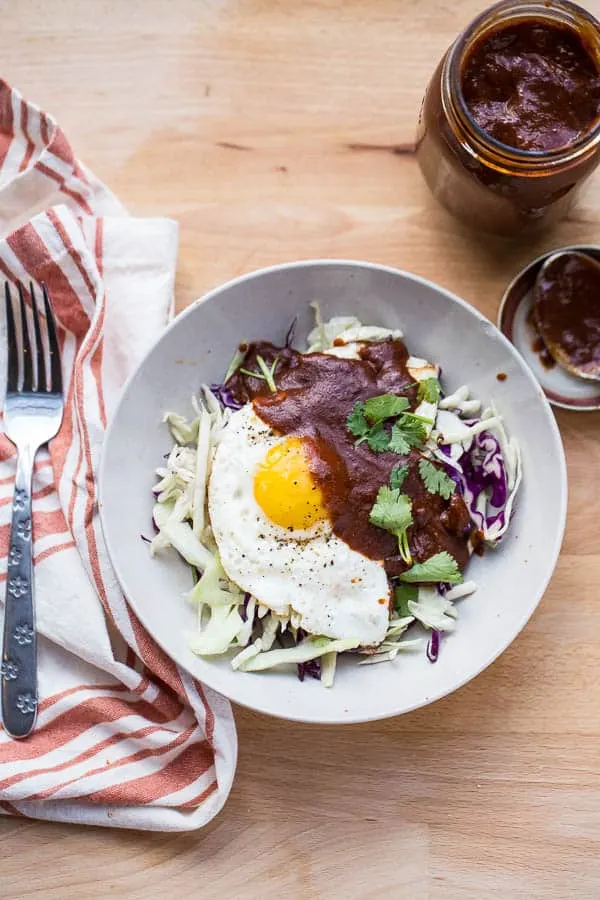 One morning I took some leftover Southwest Cabbage Slaw, threw a fried egg on top and drizzled some warm enchilada sauce. Huevos Rancheros Saladero? I dunno, but whatever you want to call it, this enchilada sauce brought new life to those sometimes-mundane Whole30 egg breakfasts.
And Whole30 aside — this is the best homemade enchilada sauce I've ever made. You know I love to make my own homemade staples, and I'm excited to add this one to my file!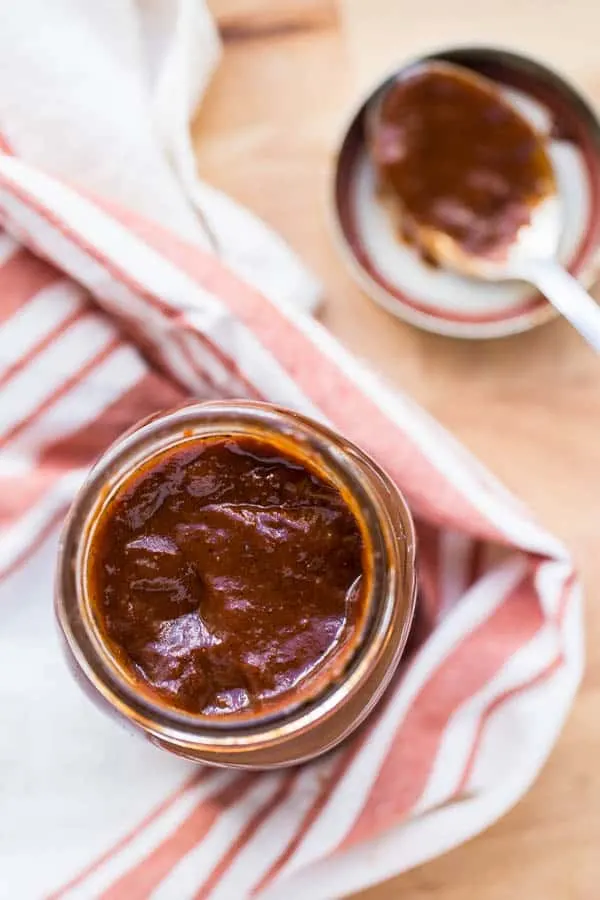 ---
If you make one of my recipes, be sure to post it on social media and tag me at @perrysplate or #perrysplate so I can send you some love!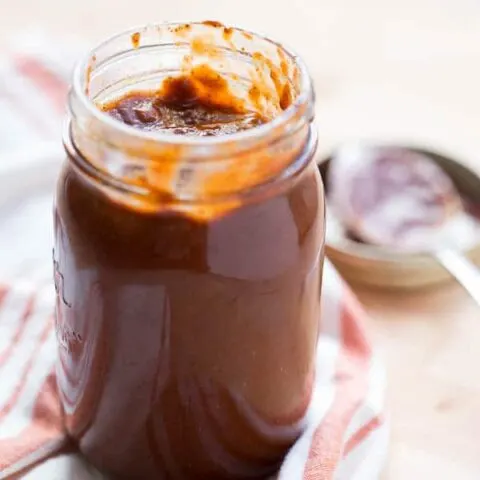 Whole30 Compliant Enchilada Sauce
Yield:
Makes about 2 cups
Ingredients
3 Tablespoons avocado oil
1/4 cup chili powder
2 cups chicken stock
1 6-ounce can of tomato paste
1 Tablespoon tapioca flour or arrowroot starch/flour
1 Tablespoon Date Paste (see note)
1 teaspoon ground cumin
1 teaspoon dried oregano
1/4 teaspoon sea salt
Instructions
In a medium saucepan, heat the oil over medium-high heat. Add the chili powder and cook, stirring, for 30 seconds.
Whisk in the remaining ingredients and bring it to a low boil. Reduce the heat to medium-low and simmer for about 15 minutes. The sauce should be smooth and slightly thickened.
Taste, and adjust the seasonings if necessary. If it seems to acidic to you, add another teaspoon or so of date paste.
Use the sauce right away or transfer it to an airtight container and chill until ready to use. Keeps for about 10 days in the refrigerator.
Notes
Nat's Note: Date paste is super easy to make, and a great staple to have on hand during a round of Whole30 to use in sauces and vinaigrettes that need a little sweetening for balance. If you're not on Whole30, feel free to use an equal amount of honey instead.
This post may contain affiliate links. Any purchases made by using these links won't cost you any extra and helps keep my content free. These links may be Amazon links as I am part of the Amazon Associate Program.