5-Minute Paleo Strawberry Ice Cream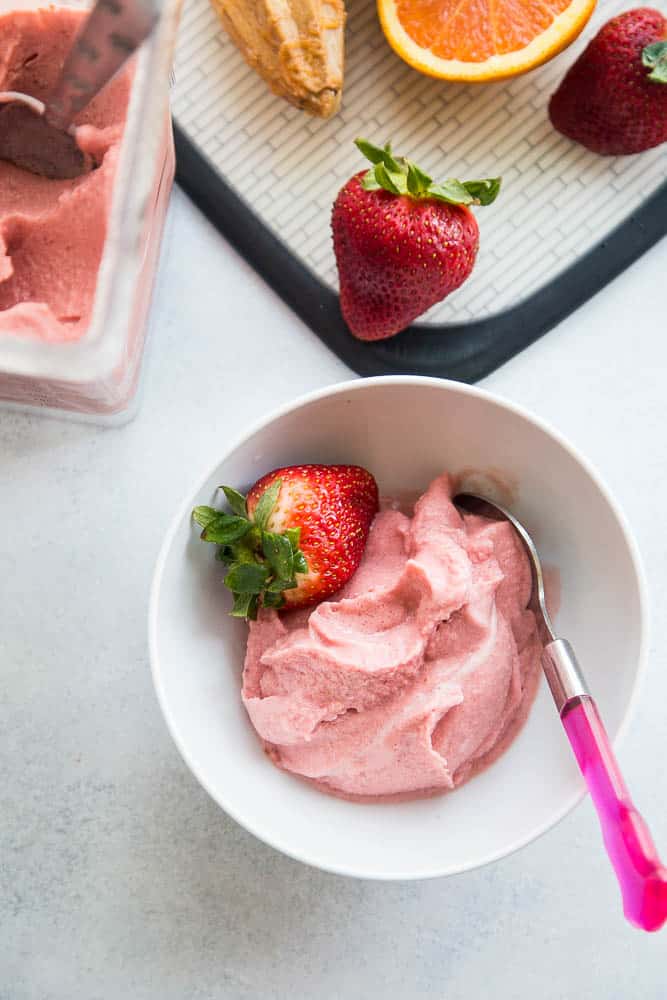 Easy frozen blender desserts are a huge favorite around here — especially on weeknights! I can whip up a batch of this paleo strawberry ice cream before the kids clear the dinner dishes.
I could also eat the entire pitcher and watch an episode of Bones, too, because kids and chores.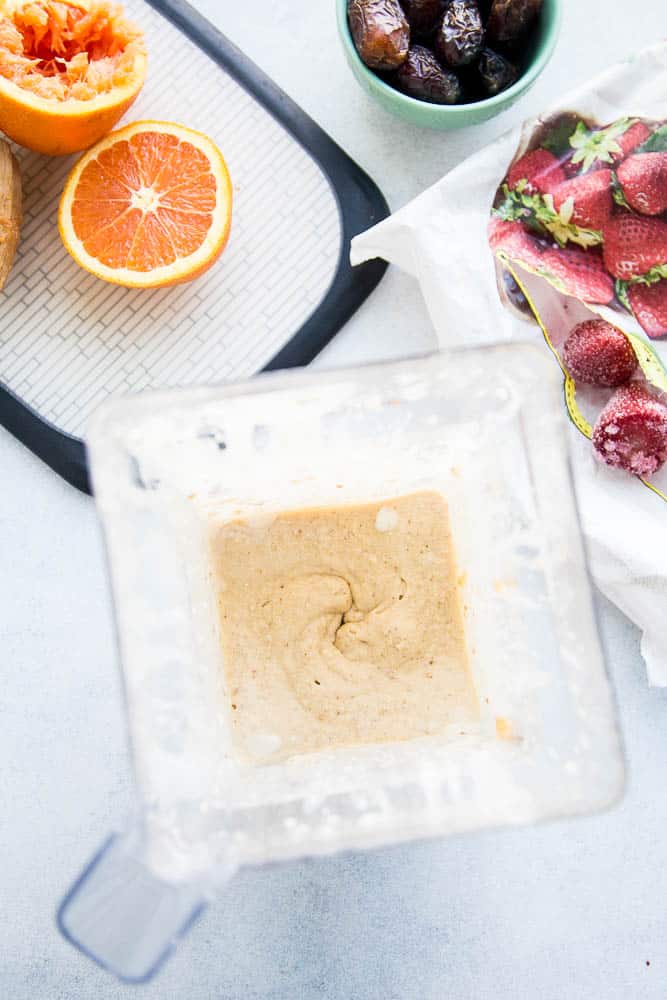 If you've made my Paleo Chocolate Blender Ice Cream, it starts out the same way with a creamy, pudding-like base.
This one is sweetened with dates and a little fresh orange juice. The orange juice makes the strawberry flavor brighter, too.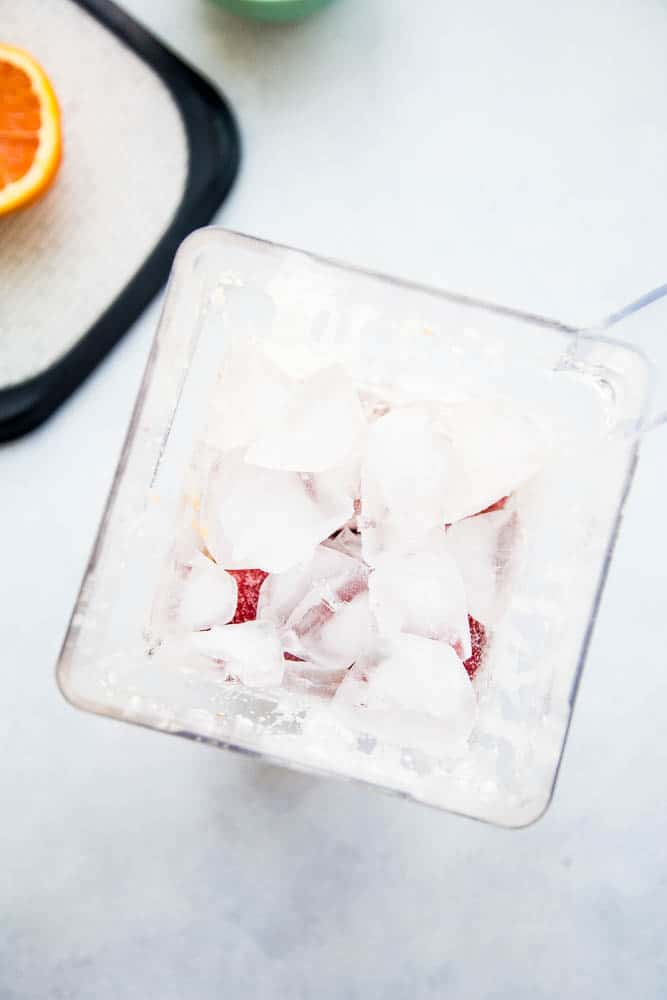 Then add the frozen strawberries and ice. I fill the pitcher to the 3-cup line with strawberries and the 4-cup line with ice.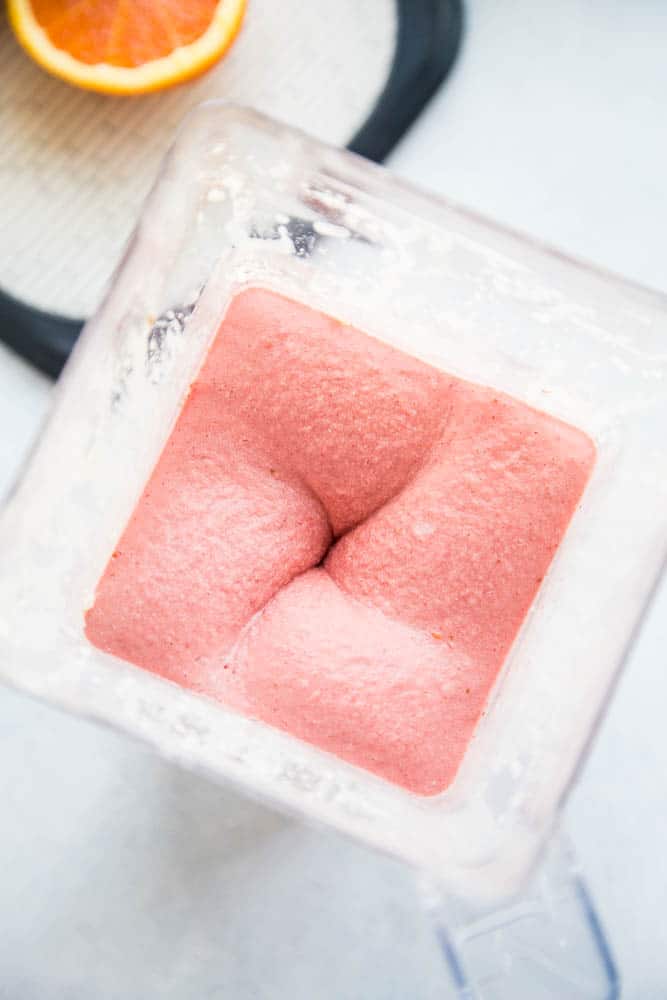 This recipe works best if you have a high-powered blender like a Blendtec or Vitamix. You'll need to add more milk to get it to blend if you have a regular blender and it won't be quite as thick and soft-serve-like, but it'll still be tasty.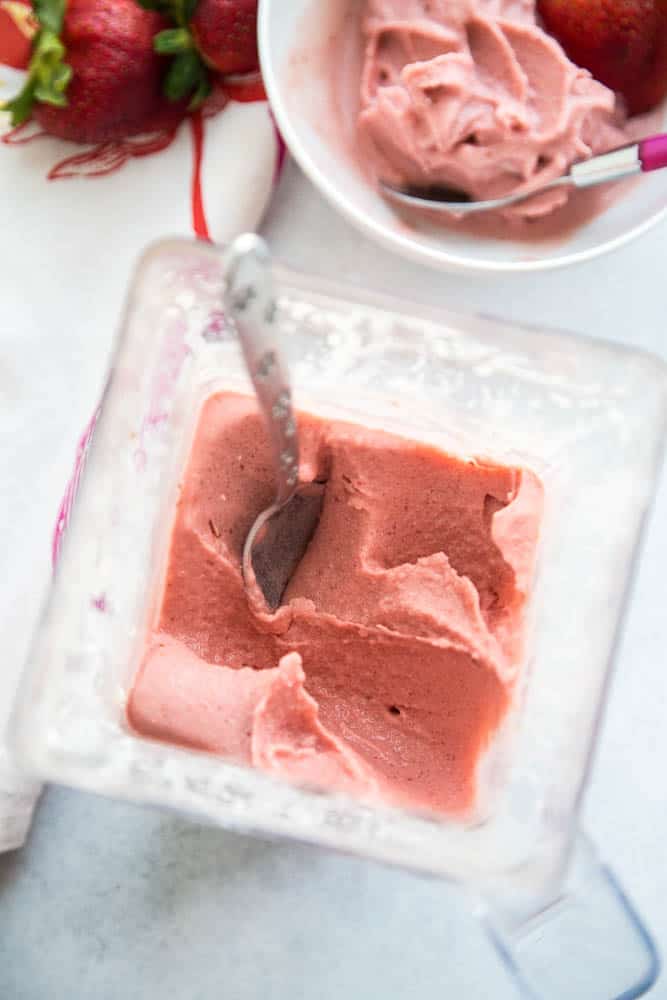 Amazing, right? The first time I made a dessert like this in my Blendtec, it totally made that bigger price tag worth it.
(This isn't a sponsored post by the way. I just like professing my love for my blender.)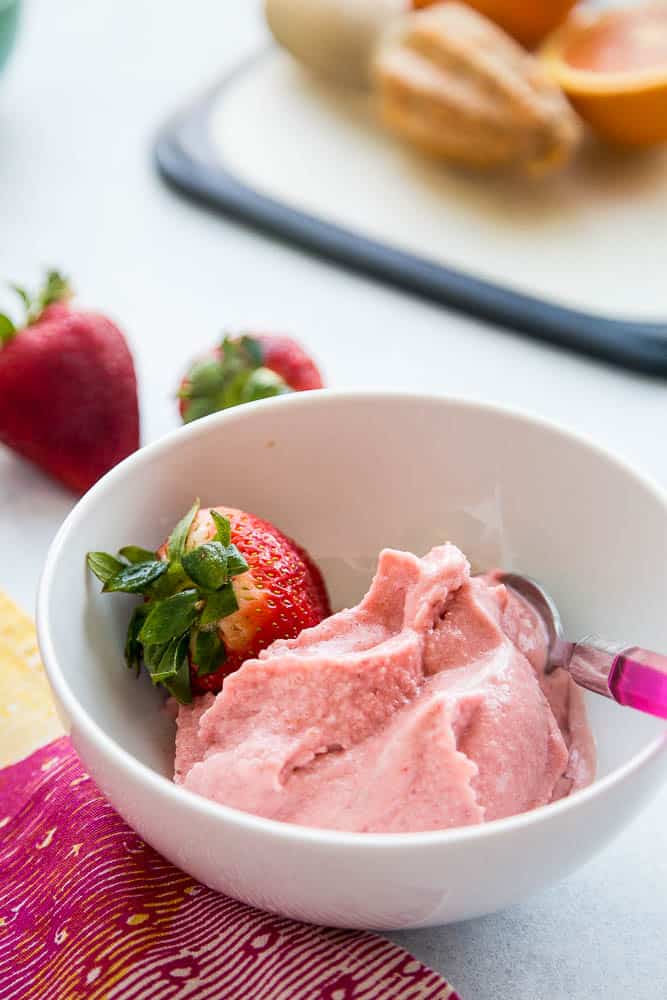 You could totally change up the fruit in this! Just make sure it's frozen so the consistency is the same. Mixed berries would be fabulous! Or even mangoes — a creamier version of my 5-Minute Mango Sorbet.
And if you have some leftover, make some popsicles….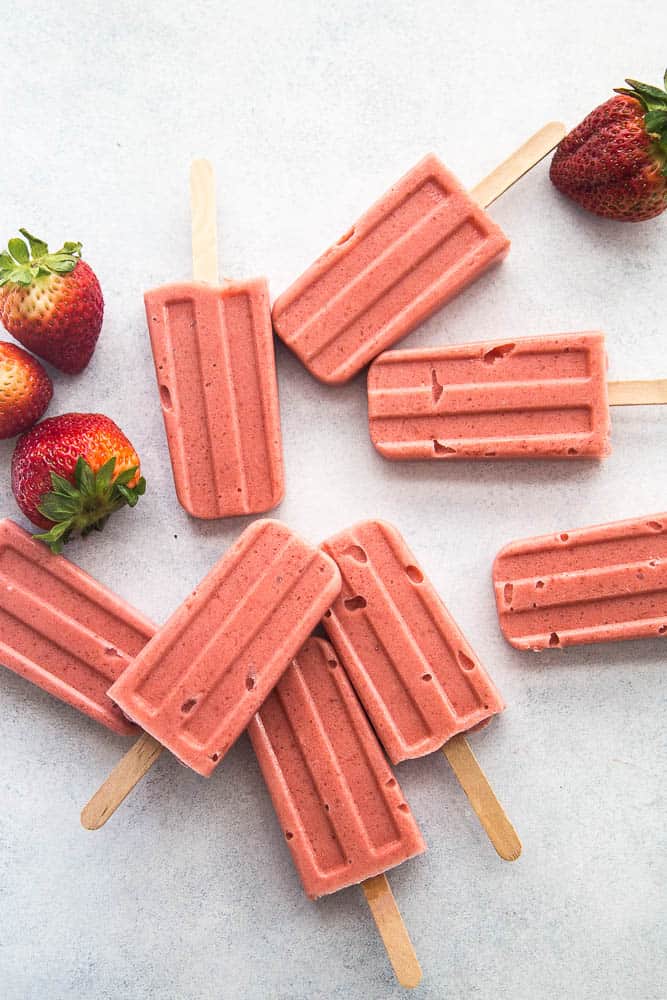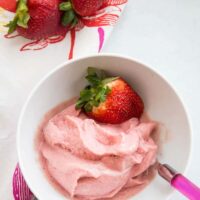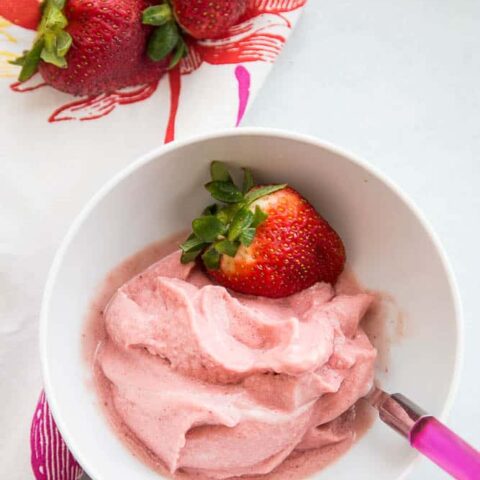 5-Minute Paleo Strawberry Ice Cream
Yield: About 1 quart
Prep Time: 5 minutes
Total Time: 5 minutes
A handful of ingredients and five minutes will give you a blender full of paleo strawberry ice cream!
Ingredients
1/2 cup coconut cream
1/2 cup coconut or almond milk
Juice from 1/2 of a large orange
3 medjool dates, pitted
1 Tablespoon vanilla extract
2 cups frozen strawberries
1 cup of ice cubes
Instructions
Put the coconut cream, milk, orange juice, dates, and vanilla in a high-powered blender and blend until smooth.
Add the strawberries and ice cubes. If your blender pitcher has measurements on the side, fill it with strawberries to the 3 cup mark and the ice to the 4 cup mark.
If your blender has presets, use the ice cream setting to blend everything together. You may have to run the preset more than once and push all of the frozen bits down to the bottom between blending. If your blender has a hard time getting everything smooth, add 1/4 cup more milk.
Serve.
Disclosure: This post contains Amazon affiliate links. Purchases made by using these links doesn't cost you any extra and helps to keep my content free.