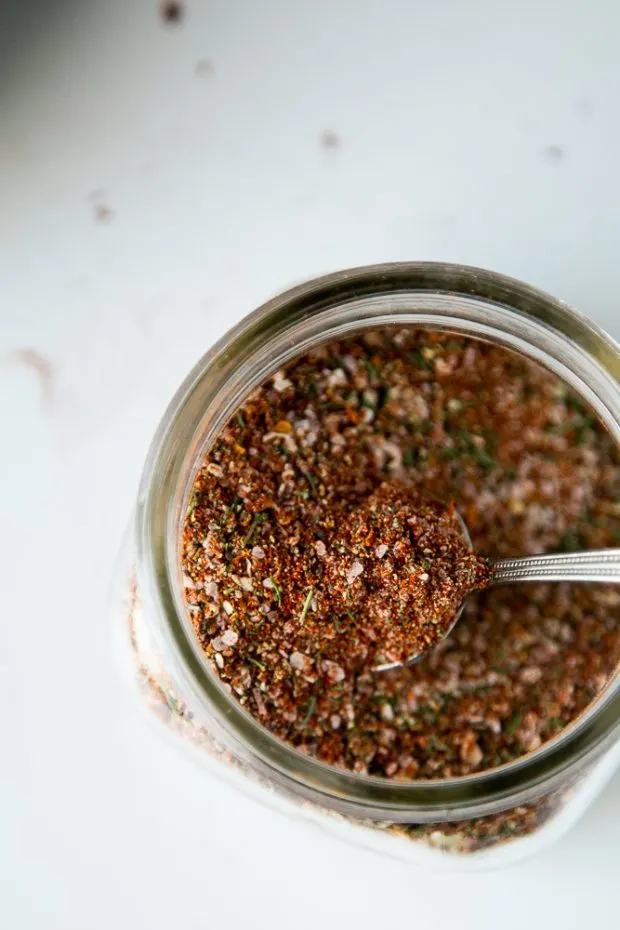 Homemade Steak Seasoning is one of those staple recipes I've been using for 10+ years, but never posted.
Why? I figured everyone had a steak seasoning they liked and maybe the Internet didn't need another version.
But almost every time I mention steak seasoning on Instagram, someone asks me if I make my own and where my recipe is.
Here it is!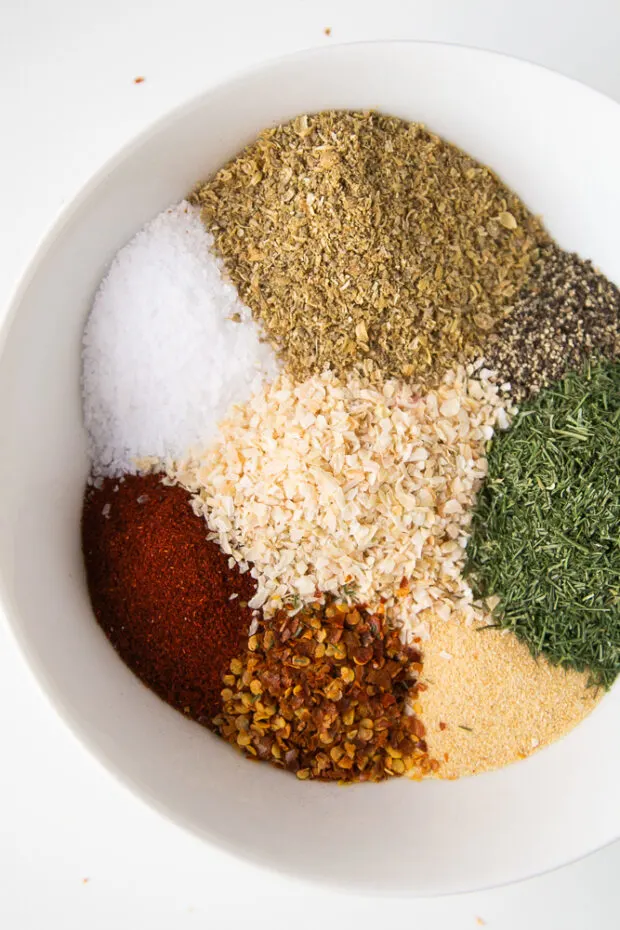 Luckily homemade steak seasoning is easy to make. Most steak seasonings have the same basic ingredients — lots of peppery spices, garlic, onion, and a touch of herbs
This version is similar to the "Montreal" style steak seasoning you find at the grocery store, but without the soy-based fillers.
Just pure herbs & seasonings here.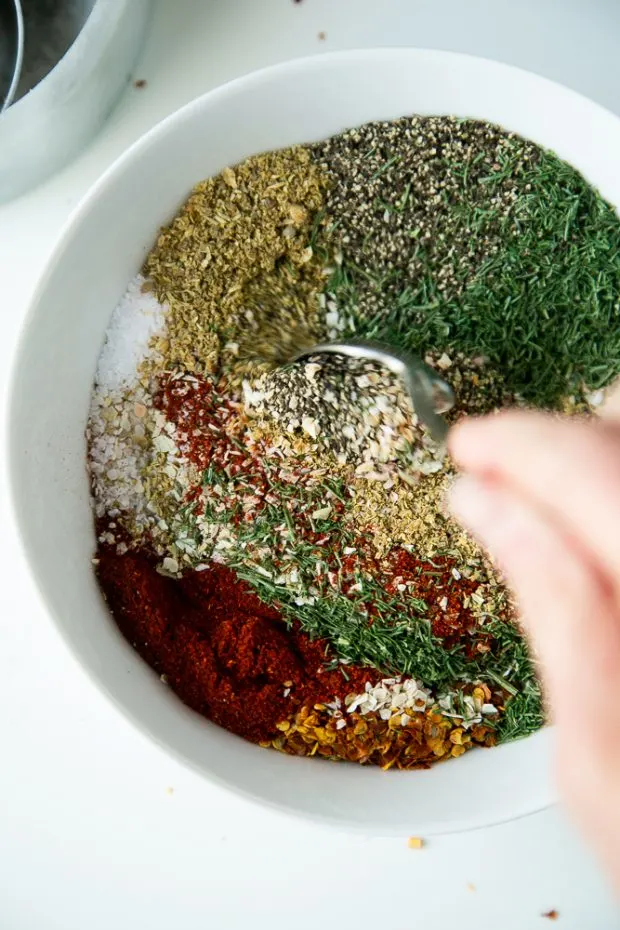 The best thing about making your own spice blends is that you can tweak them to your liking.
Want it spicier? Add more pepper flakes!
Want it NOT spicy AT ALL? Take them out!
Want it more peppery? Pepperier? (I'm doubting that's a word.) Add more black pepper!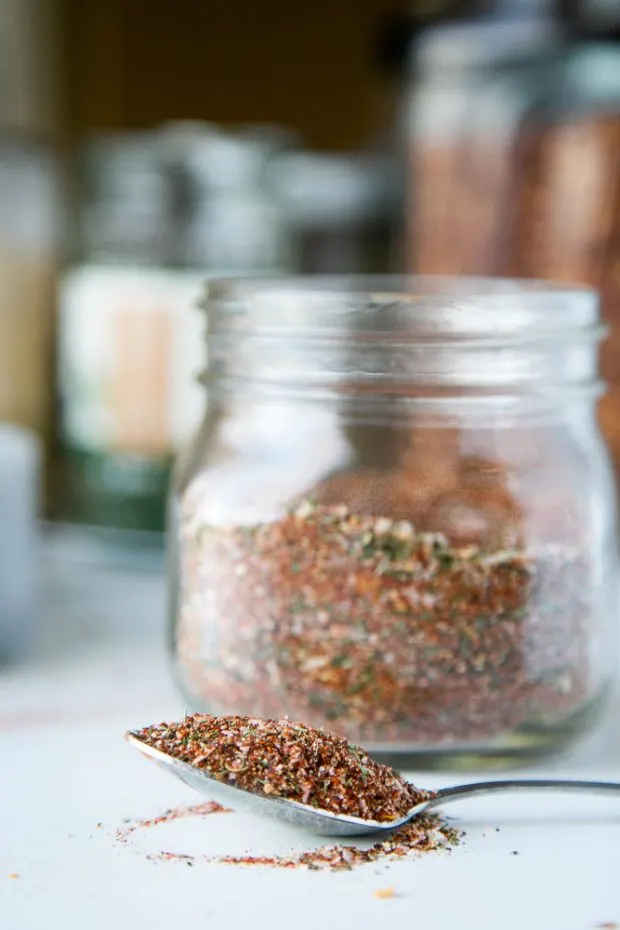 More Uses for Steak Seasoning
Steak seasoning is super versatile and NOT just for seasoning steaks — although it does a great job at that! Here are a few of my other favorite uses for it:
Sprinkle it on frozen burger patties to boost their flavor before you grill them! Or mix it into homemade burger patties.
Mix a pinch or three of steak seasoning into some paleo ranch with a squirt of BBQ sauce for some awesome smoky BBQ Ranch Dressing.
My favorite Smoky BBQ Chili calls for steak seasoning — it's a crazy good, easy chili that's done in about an hour!
Use it as a dry rub for pork or chicken. It's not just great for beef! I rub it all over my EASY Instant Pot Ribs and pork roast when I make Instant Pot BBQ Pulled Pork.
---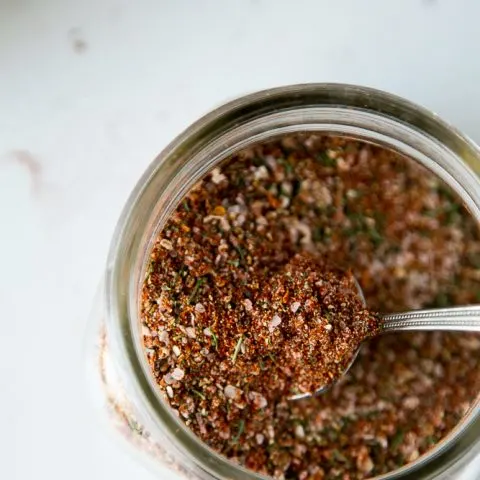 Homemade Steak Seasoning (Montreal-Style)
Homemade steak seasoning is versatile and easy to make with spices you probably already have.
Ingredients
1/4 cup sweet paprika
1/4 cup Kosher salt
3 Tablespoon coarsely ground black pepper
2 Tablespoons granulated garlic
2 Tablespoons dried minced onion
2 Tablespoons ground coriander
1 1/2 Tablespoons dried dill
1 1/2 teaspoon crushed red pepper flakes
Instructions
Combine all of the ingredients into a lidded jar or container. Shake well and store at room temperature.
Notes
Nat's Note: If you don't have Kosher salt, use 3 Tablespoons pink Himalayan salt.