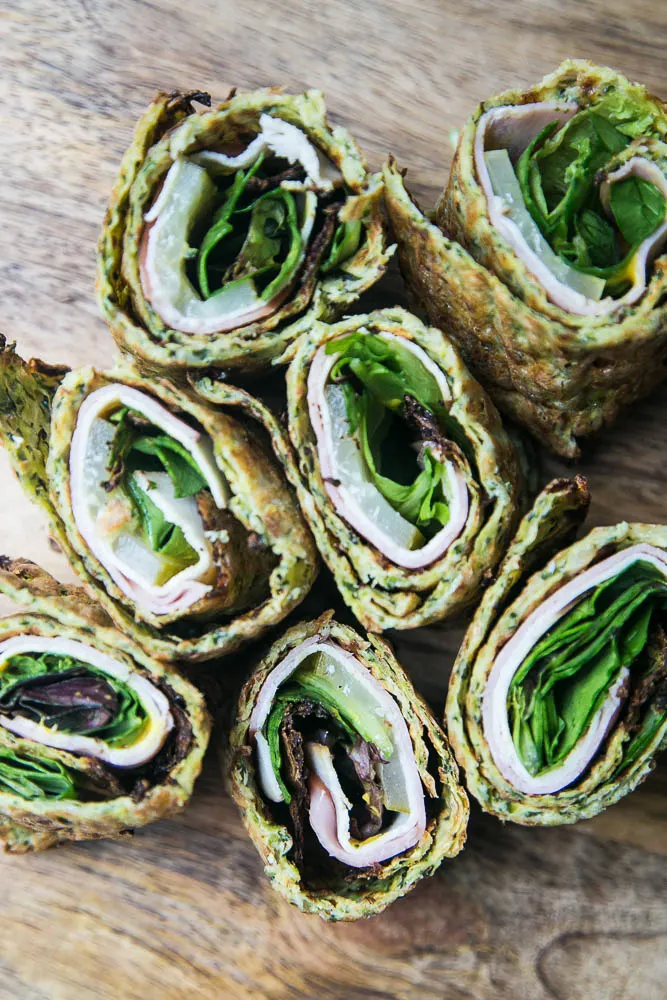 Have any of you tried my Paleo Zucchini Flatbread? I posted it in 2016 and ever since I've wanted to make them into little sandwich wraps.
My flatbread recipe worked beautifully! And I tried it with spaghetti squash and got great results, too. (More on that in the recipe notes below.)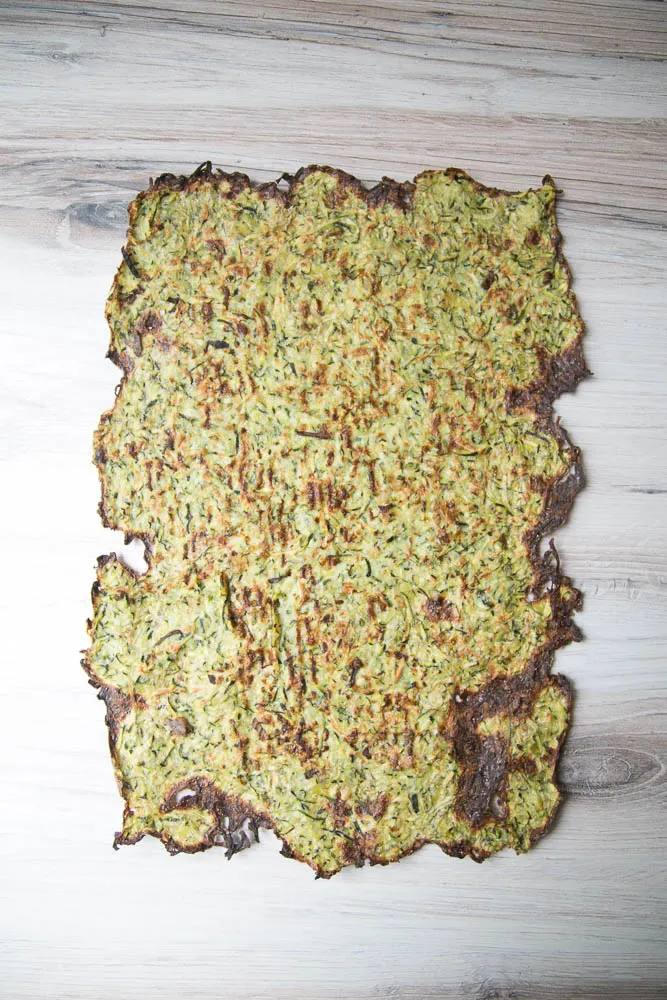 If you're not familiar with my Paleo Zucchini Flatbread, here she is. It's basically a "flatbread" made from mostly shredded zucchini with some eggs and tapioca flour for binding. And some seasoning, which you can switch up to your liking.
I would love to tell you how my kids adore this and how we make all of their sandwiches out of this amazing gluten-free flatbread. But, in reality, they moan and groan every time they see me in the kitchen prepping zucchini.
It's only well-received in things like zucchini bread or zucchini pancakes. Or hidden in chili or taco meat. They even turn their noses up at zoodle recipes. Sigh.
So, for now, the flatbreads that I make are mostly eaten by me and Steve. But I keep trying with those picky ones because I have faith that one day they'll come around.
(Or they'll be sitting in therapy later talking about how their mother was a veggie fanatic and it wounded them for life.)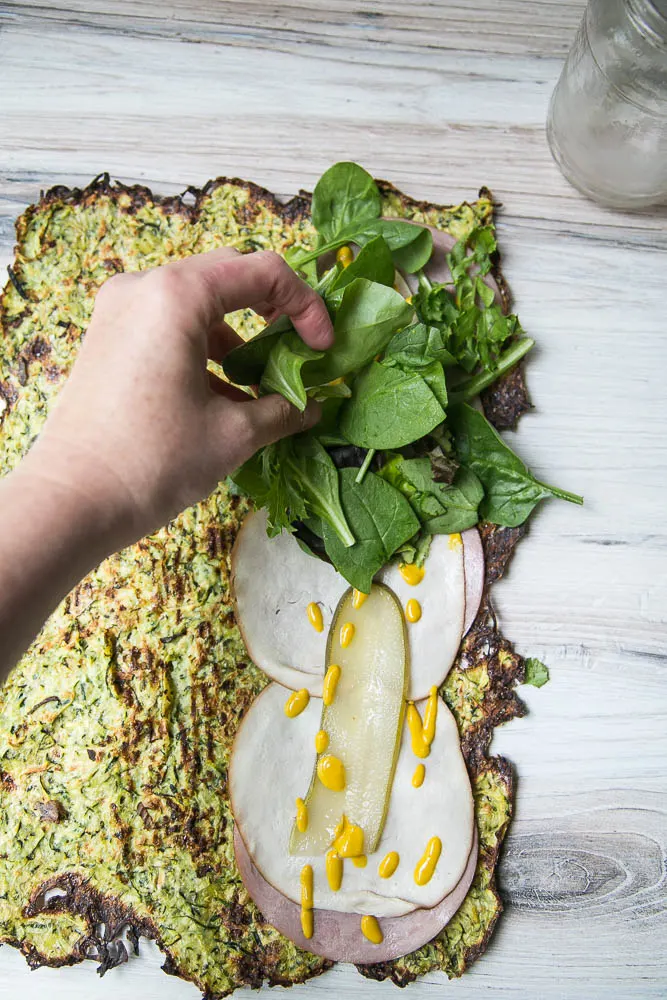 When I say this is a blank slate, I'm not joking at all.
I grabbed some things we had on hand as an example — some deli meat, pickles, mustard, leafy greens. You could add some schmear — like flavored cream cheese, hummus, guacamole.
It would be easy to make this meatless or keto-friendly. (The flatbread has a small amount of tapioca flour, but it's pretty low-carb as is.)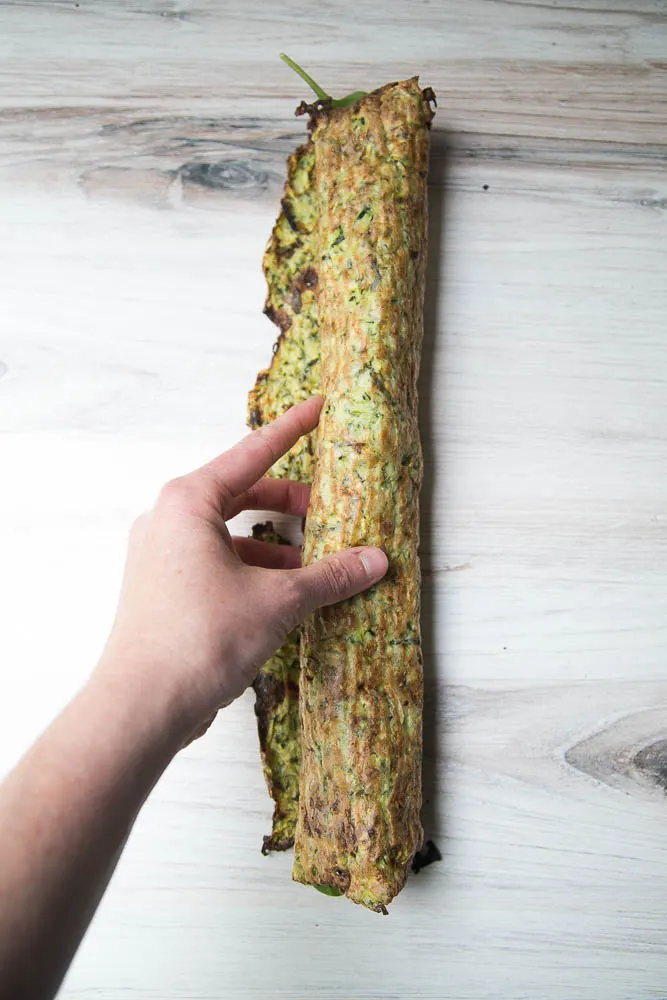 This gluten-free flatbread rolls up nicely – like a lavash style flatbread.
And it has that roasted zucchini flavor throughout which is delightful.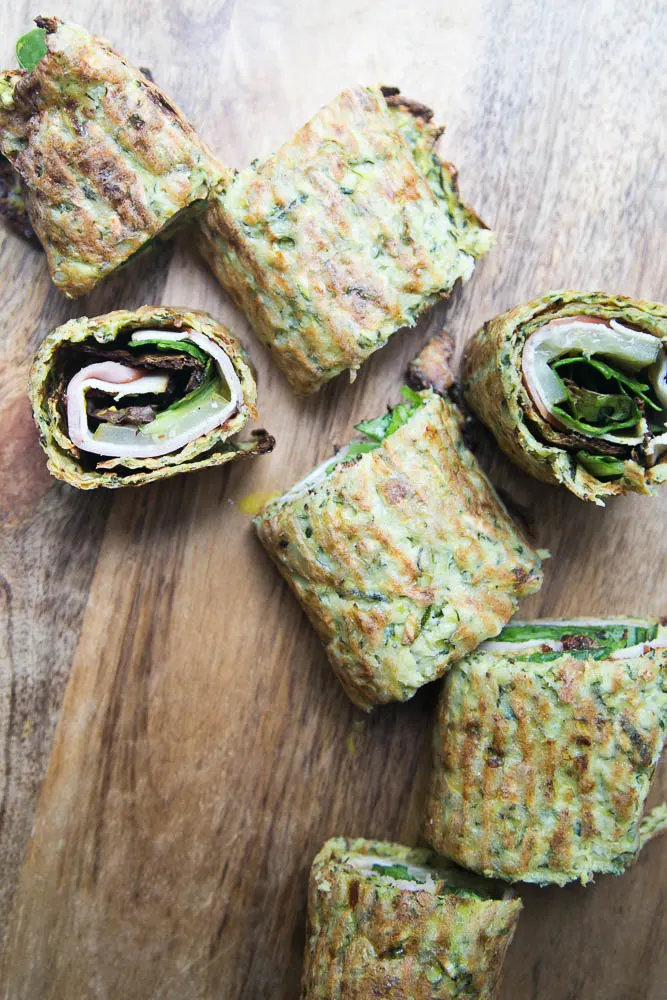 Cut it up into cute little rolls and keep them for a few days' worth of lunches!
They'd be great in your kids' lunches, too! If your kids are cool and not as picky as mine about zucchini.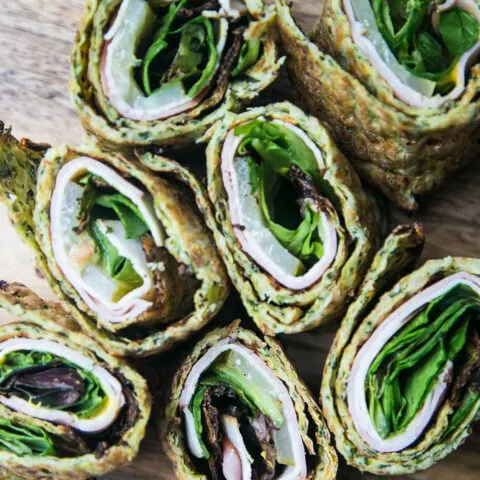 Gluten-Free Flatbread Sandwich Wraps
This gluten-free wrap is made with zucchini flatbread! It's grain-free as well and makes a delicious vehicle for any type of sandwich wrap you can dream up. Pack them in lunches or set them out on a platter as a gluten-free option at a get together.
Ingredients
Your choice of sandwich fixings (meat, cheese, spread, condiments, greens, etc.)
Instructions
Make the Paleo Zucchini Flatbread according to the recipe instructions. Let it cool completely -- unless you're doing a warm type of wrap.
Lay it out on a work surface. Lay your desired fillings on one long side of the wrap (like the photos in the posts show). Don't add too many things that are wet or it'll be mushy.
Start at the filled end and roll the whole thing up tightly.
Cut into rolls -- probably 8 rolls if you're wanting to set them out on a platter. And serve!
Notes
Nat's Notes:
You can make the flat bread a day or two in advance and then whip up the sandwich rolls in just a few minutes.
Spaghetti squash works well in place of zucchini, too! Just use a small cooked squash (about 3 cups of cooked squash) and blot some of the moisture out with a paper towel before continuing with the flatbread recipe. You may need to bake it longer to get it to hold together and be pliable without being mushy.