These healthy meal plans are for six dinner recipes and a dessert thrown in for fun! All of these recipes are (mostly) paleo friendly, seasonal, and most can be easily adapted to be Keto/Low-Carb or Whole30 friendly.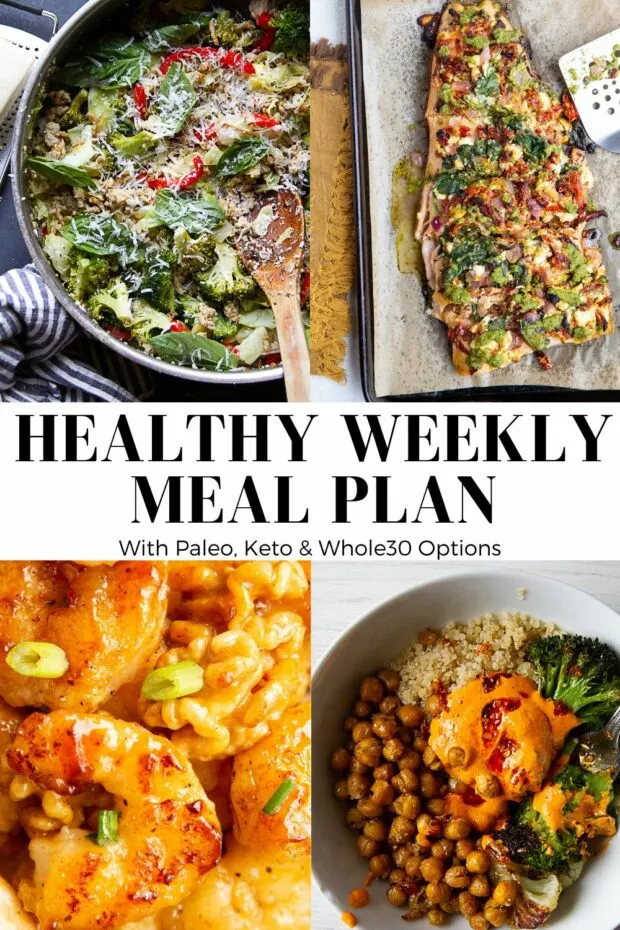 Hey, friends!
Spring break has come and gone, but winter hasn't quite left us. My kids are getting stir crazy for pool season, and to be honest, so am I.
In hopes that the weather warms up, we threw in some lighter, less hearty meals — like my quinoa bowls and Julia's baked salmon.
And some creamy coconut chia pudding for dessert. Or breakfast! But mostly dessert (and excellent with some chocolate sauce, if you've got it.)
xoxo
Natalie
---
Sunday
ITALIAN CHICKEN SAUSAGE SKILLET — This easy skillet meal can be made with Italian chicken sausage or simply ground chicken or ground turkey with some extra seasonings! Add your favorite quick-cooking vegetables for a meal that's ready in under 30 minutes.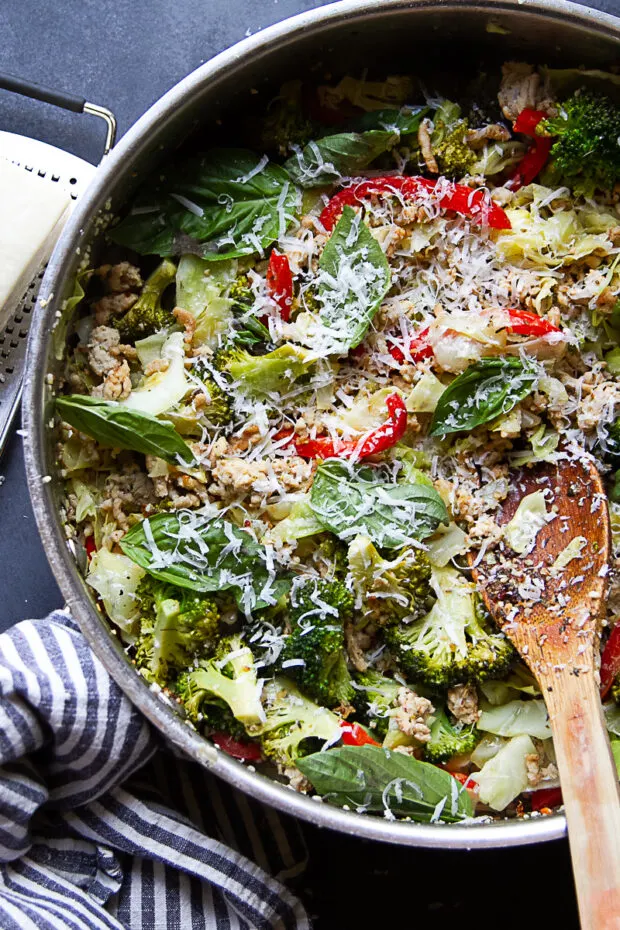 Special Diet Note: Recipe is paleo & Whole30 if cheese is not used. It's also keto/low-carb as is.
Prep Ahead: This comes together quickly, but you can always chop any vegetables ahead of time.
Substitutions: Use any quick-cooking vegetables you like here. They'll need to be crisp tender in about 5 minutes of steaming. The recipe is delicious as-is, but there are a few suggestions for sauces you could add in the post. My favorite is this Vegan Roasted Red Pepper Sauce! i also used it in Wednesday's recipe.
Monday
SUN-DRIED TOMATO AND FETA BAKED SALMON — This salmon is packed with tangy, creamy flavors for a bold main entrée. Serve it up with your favorite side dishes for an unforgettable meal!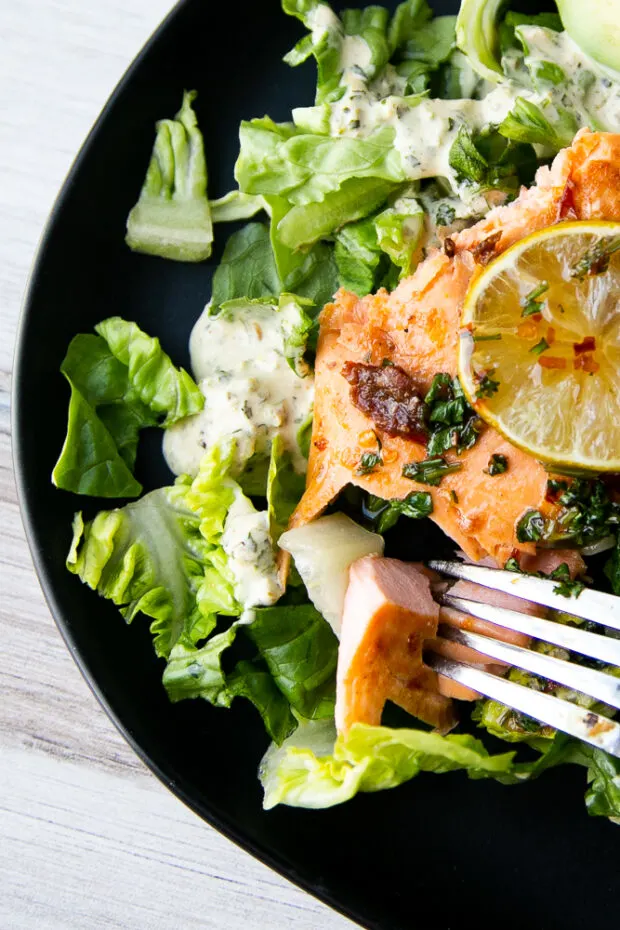 Special Diet Note: Recipe is low-carb and keto friendly. Use a dairy-free pesto sauce (or omit the pesto) to make it paleo or whole30
Prep Ahead: No need to prepare anything ahead of time, as the recipe comes together quickly and is best when served fresh.
Substitutions: Feel free to add artichoke hearts, capers, or olives for even more flavor. Serve the salmon with roasted veggies and/or rice for a delicious complete meal.
Tuesday
QUINOA BOWL WITH GARLIC ROASTED CHICKPEAS — This hearty quinoa bowl has roasted chickpeas, veggies, and the most delicious vegan red pepper sauce. It's a great meatless meal prep recipe as well!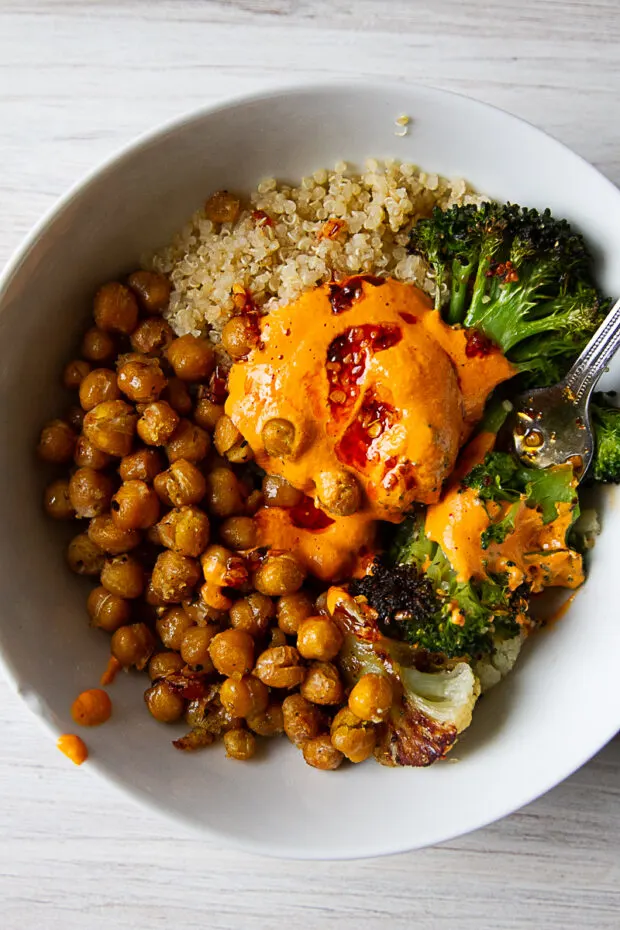 Special Diet Note: Recipe is vegetarian and vegan friendly depending on your choice of sauce. If you're avoding legumes, use some leftover salmon from Monday or some easily prepped protein.
Prep Ahead: Quinoa can be made ahead of time.
Substitutions: If you don't want to use quinoa, try Roasted Cauliflower Rice!
Wednesday
SHEET PAN LEMON GARLIC ROSEMARY CHICKEN – This easy one-pan meal is packed with nutrients for a healthy dinner! Use it as a meal prep recipe for busy weeknights!
Special Diet Note: This sheet pan meal is low-carb, keto, paleo, and whole30
Prep Ahead: This sheet pan meal is low-carb, keto, paleo, and whole30.
Substitutions: Use boneless chicken thighs, boneless skinless chicken breasts, or pork chops instead of bone-in chicken thighs. Mix it up with your favorite vegetables.
Thursday
CREAMY PALEO MUSHROOM SOUP — You're going to love this easy healthy mushroom soup made with simple ingredients! It's a creamy, hearty soup full of mushroom flavor, but you'd never guess it was dairy-free.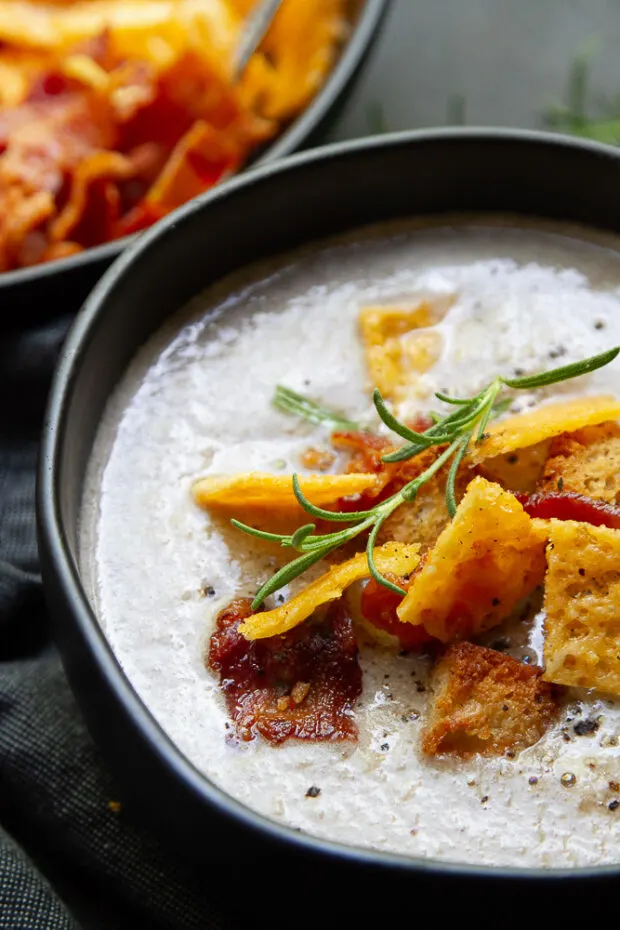 Special Diet Note: Without the cheese crisps, this recipe is paleo friendly.
Prep Ahead: You can do the roasting a day or two ahead of time.
Substitutions: The cheese crisps are optional, but delicious! It's also delicious with some basil pesto.
Friday
HONEY WALNUT SHRIMP — A healthier copycat Panda Express Honey Walnut Shrimp recipe featuring crispy pan-fried shrimp, sweet candied walnuts and an incredible creamy sauce.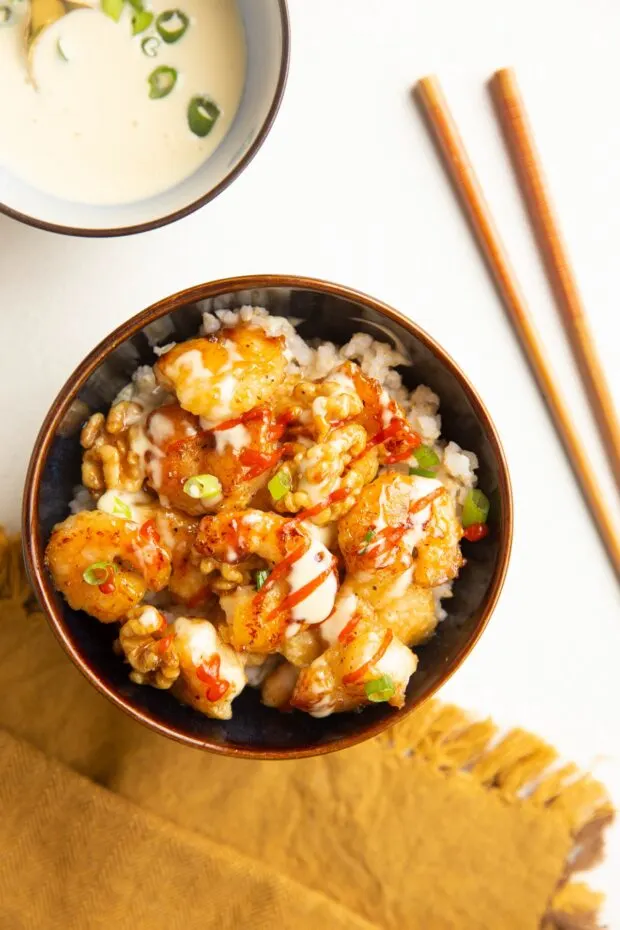 Special Diet Note: This recipe is grain-free and paleo.
Prep Ahead: You can make the sauce up to 3 days ahead of time. The rest of the recipe is very quick to prepare and is best when served fresh.
Substitutions: Serve the honey walnut shrimp with your choice of steamed white rice or brown rice or steamed or sauteed veggies.
Dessert
COCONUT CHIA PUDDING WITH MANGO — This creamy coconut chia pudding is a delicious breakfast, snack, or dessert topped with toasted coconut flakes and sweet mango! Prep a bunch ahead of time so it's always ready when you need a bite.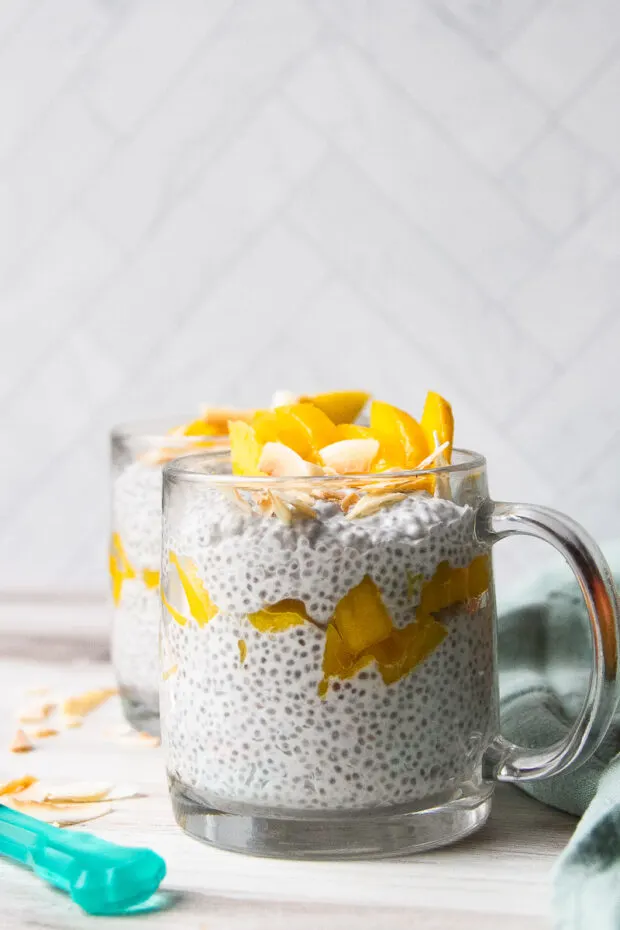 Special Diet Note: Recipe is paleo and can be made keto/low carb friendly if you use a low carb sweetener and berries instead of mangoes.
Prep Ahead: Chia pudding needs to set for a few hours before serving, so plan accordingly.
Substitutions: Use any kind of fruit you like with these! Also, if coconut milk is too rich for you, you can swap out half or all of it with any other type of milk.
Grocery List
Click HERE to download a handy printable grocery list!