These healthy meal plans are for six dinner recipes and a dessert thrown in for fun! All of these recipes are (mostly) paleo friendly, seasonal, and most can be easily adapted to be Keto/Low-Carb or Whole30 friendly.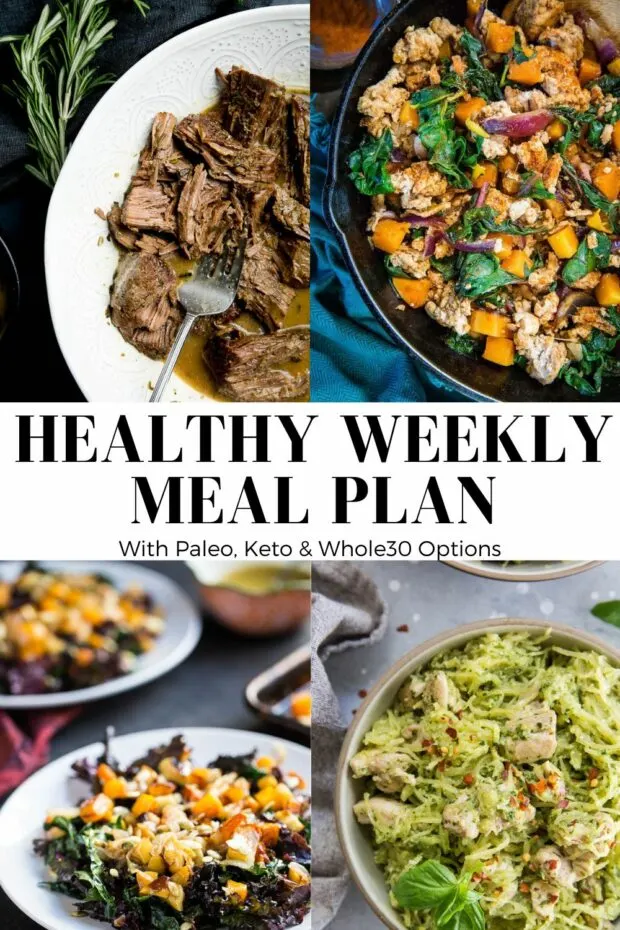 Hey friends!
How is it already November? Yikes!
While we're sure your big Thanksgiving feast will be in your thoughts the next few weeks, we wanted to give you some delicious, seasonal dinners to keep you running the rest of the month.
Warm, comforting dishes like my Instant Pot Pot Roast with Rosemary Gravy and Julia's cozy Yellow Chicken Curry Soup will hit the spot on those chilly evenings.
The dessert for this week is a paleo-friendly pumpkin dessert that would be great for Thanksgiving if you're hosting someone with allergies or strict dietary requirements!
xoxo
Natalie
---
Sunday
INSTANT POT POT ROAST WITH ROSEMARY GRAVY — I wanted this Instant Pot pot roast to be easy enough to make on a weeknight, but special enough to make for company. (Those kinds of recipes are the best, amiright?)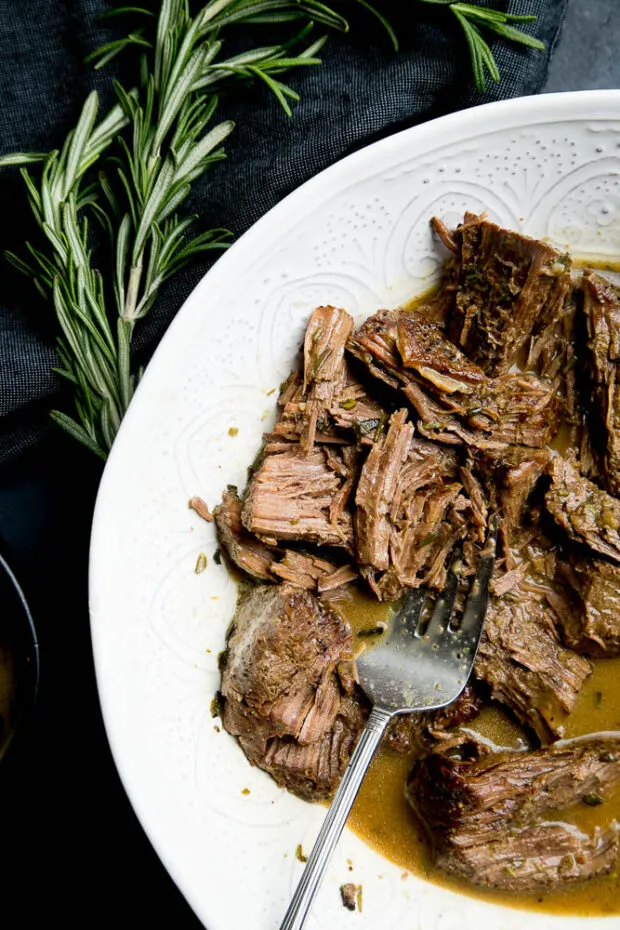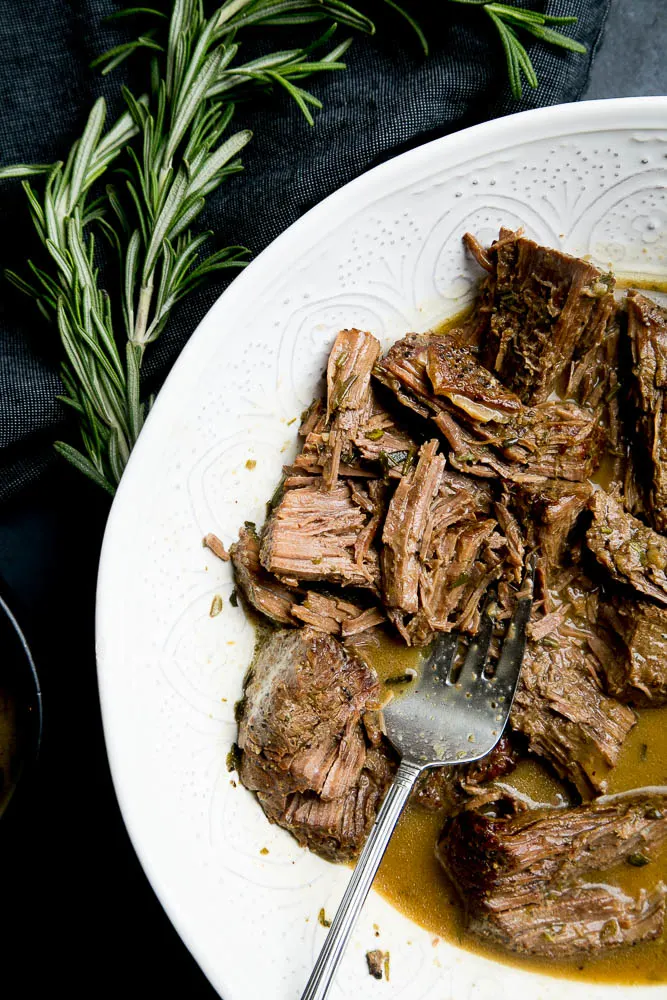 Special Diet Note: Recipe is paleo, low-carb, & Whole30.
Prep Ahead: No need to prep ahead, but plan a few hours for the roast to properly cook, whether you use an Instant Pot or a slow cooker. It can be done the day before as well.
Substitutions: Serve with Instant Pot Mashed Potatoes, Cauliflower Puree, or roasted vegetables of your choice.
Monday
CHICKEN PESTO SPAGHETTI SQUASH — Chicken Pesto Spaghetti Squash is an ultra easy meal to prepare that happens to be paleo, whole30, low-carb, and delicious! Make it for the whole family or as a meal prep recipe.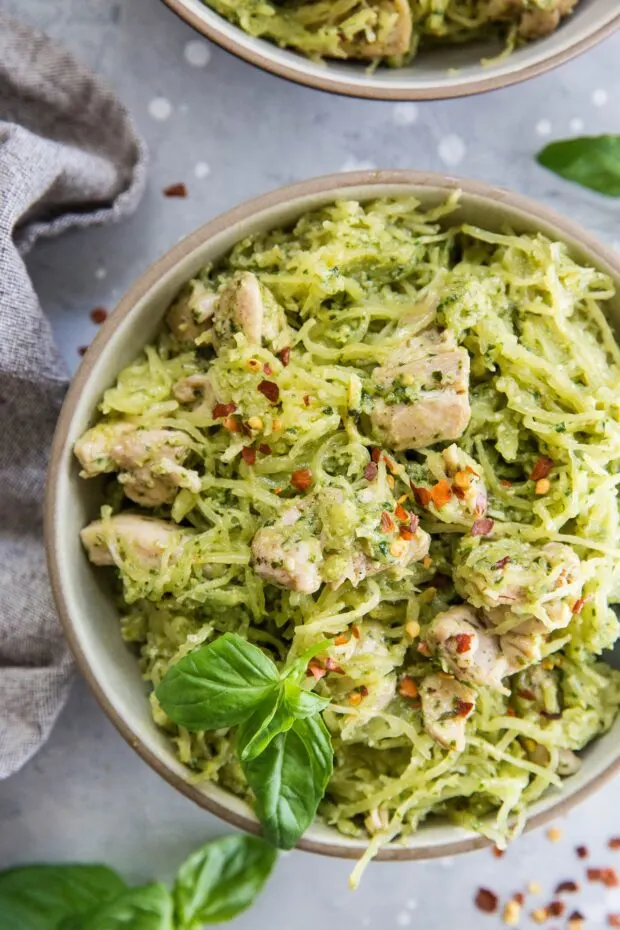 Special Diet Note: Recipe is paleo, low-carb, whole30, and easy to customize to fit most diets.
Prep Ahead: The pesto sauce can be made up to 5 days in advance, and the spaghetti squash can be cooked up to 3 days ahead of time.
Substitutions: Mix in your favorite veggies and use your favorite homemade or store-bought pesto. You can also use ground turkey, shrimp, or ground beef instead of chicken.
Tuesday
KALE SALAD WITH ROASTED BUTTERNUT & APPLES — This is a perfect meatless meal that screams fall! You can also add some grilled chicken or steak to boost the protein if you like.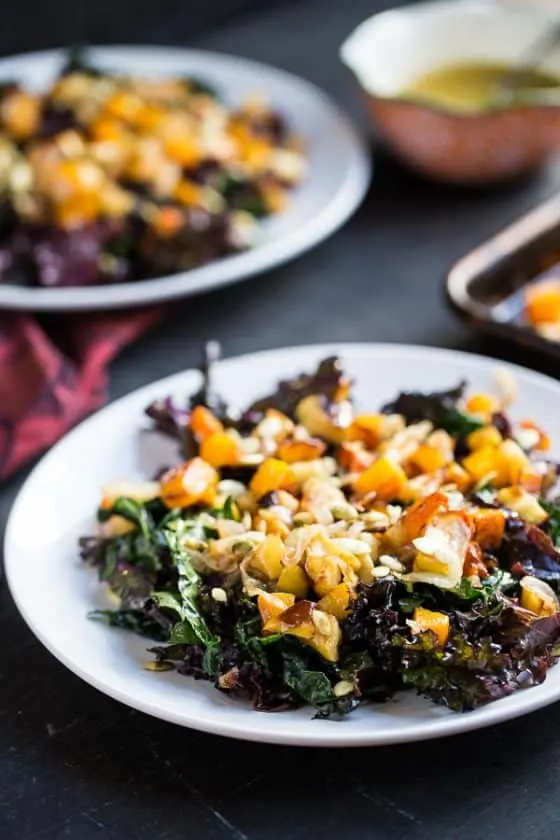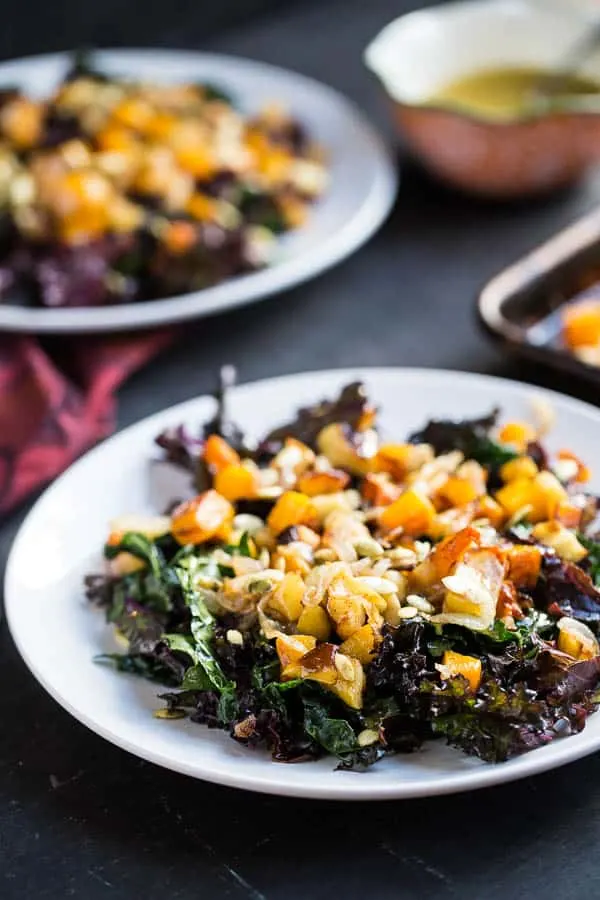 Special Diet Note: Recipe is paleo. Omit the honey/maple to make it Whole30 friendly.
Prep Ahead: Kale can be prepped ahead, but it's easy to do when the vegetables are roasting.
Substitutions: Swap out the butternut for sweet potatoes if you like or add some leftover pot roast from Sunday to add some protein.
Wednesday
GROUND TURKEY AND BUTTERNUT SQUASH SKILLET — Ground Turkey Butternut Squash Skillet with Rainbow Chard is a quick, nourishing meal ready in just about 30 minutes. This clean, filling recipe can be prepared any night of the week!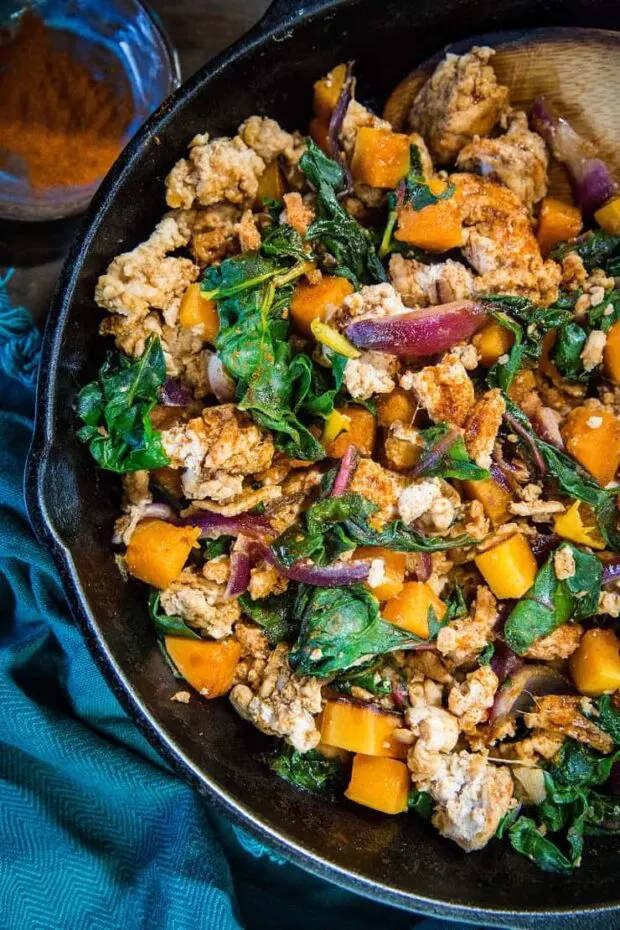 Special Diet Note: This ground turkey skillet is paleo and whole30. You can easily make it keto by swapping out the butternut squash for a low-carb vegetable like broccoli, cauliflower, or cabbage.
Prep Ahead: This simple recipe comes together in a flash! No advance prep is necessary.
Substitutions: Add in more vegetables, like broccoli, sweet potato, zucchini, etc. You can also use ground chicken or ground beef instead of ground turkey.
Thursday
CARAMELIZED CABBAGE AND BACON — This simple dish comes together easily and makes great leftovers for lunches or even breakfasts during the week with a fried egg!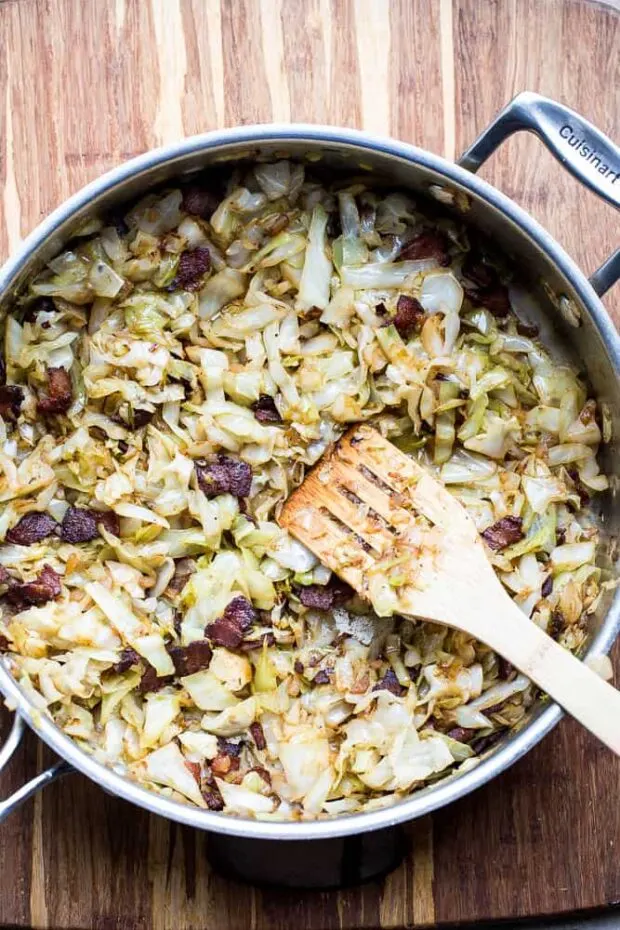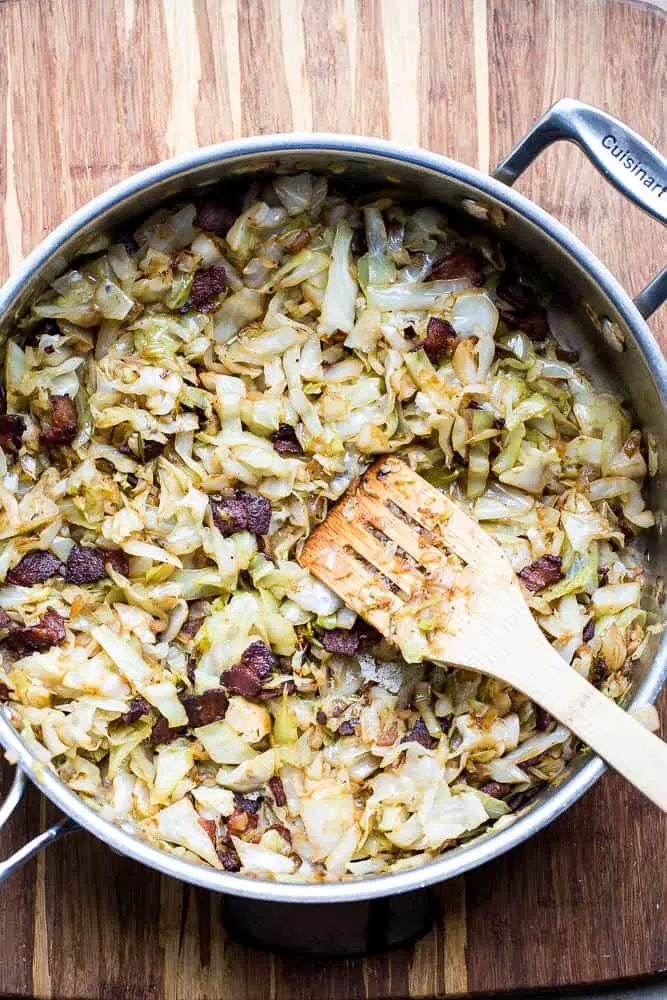 Special Diet Note: Recipe is paleo, low-carb, and Whole30. (Check bacon ingredients for Whole30 compliant bacon.)
Prep Ahead: Cabbage can be chopped ahead of time.
Substitutions: Serve with some roasted potatoes or other vegetable if you need to flesh it out a little more.
Friday
CHICKEN YELLOW CURRY SOUP — Chicken Yellow Curry Soup with vegetables is a hearty, filling soup recipe that will quench that craving for Thai food every time! Mix it up with your favorite veggies (and protein) for a delicious soup recipe you'll want to put on repeat!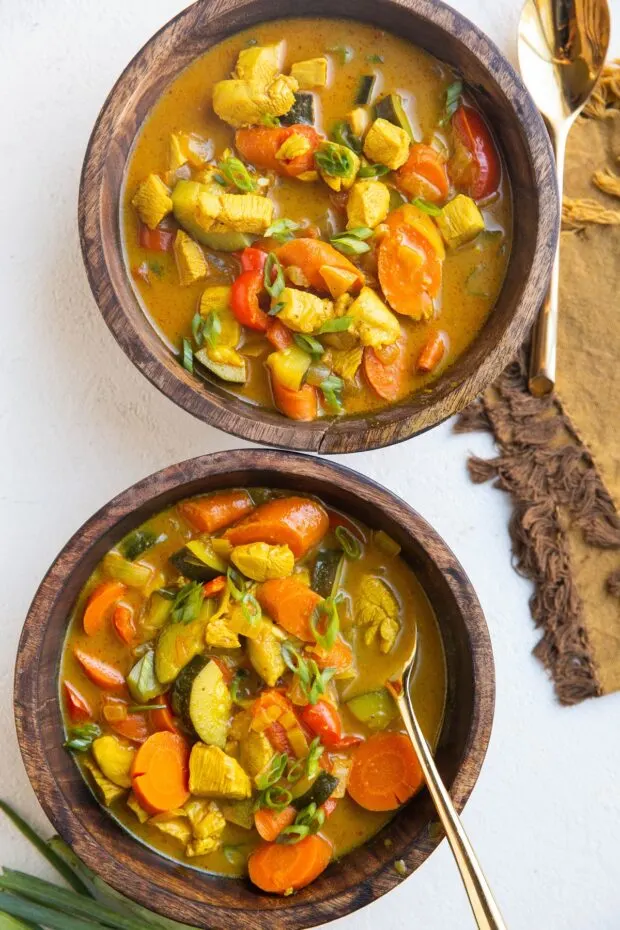 Special Diet Note: Recipe is low-carb, paleo, and whole30.
Prep Ahead: No need to prepare anything in advance for this recipe! It comes together quickly.
Substitutions: Add in your favorite vegetables or swap the chicken for ground turkey or beef.
Dessert
CRUSTLESS PUMPKIN PIE CUPS FOR INSTANT POT — The biggest setback in making a paleo, low-carb, or keto pumpkin pie is the crust. So, let's ditch the crust and make some crustless pumpkin pie cups! The toasted marshmallow topping makes it extra special.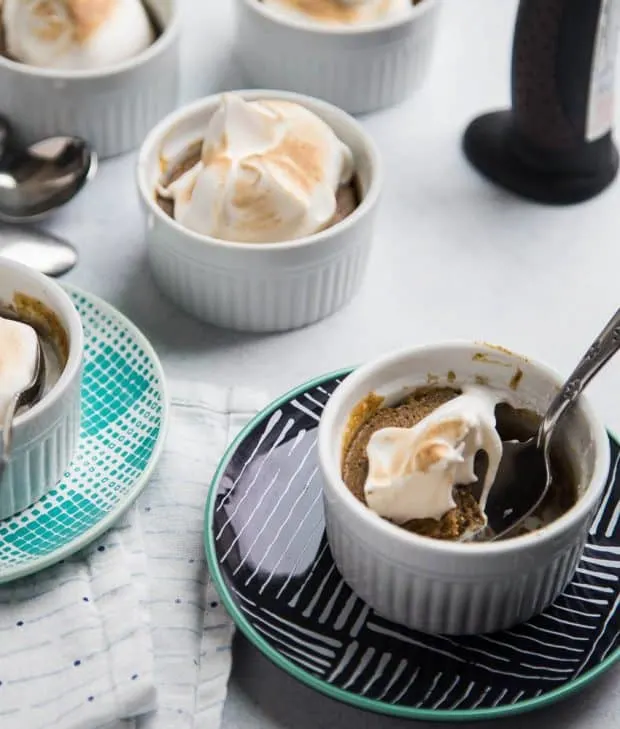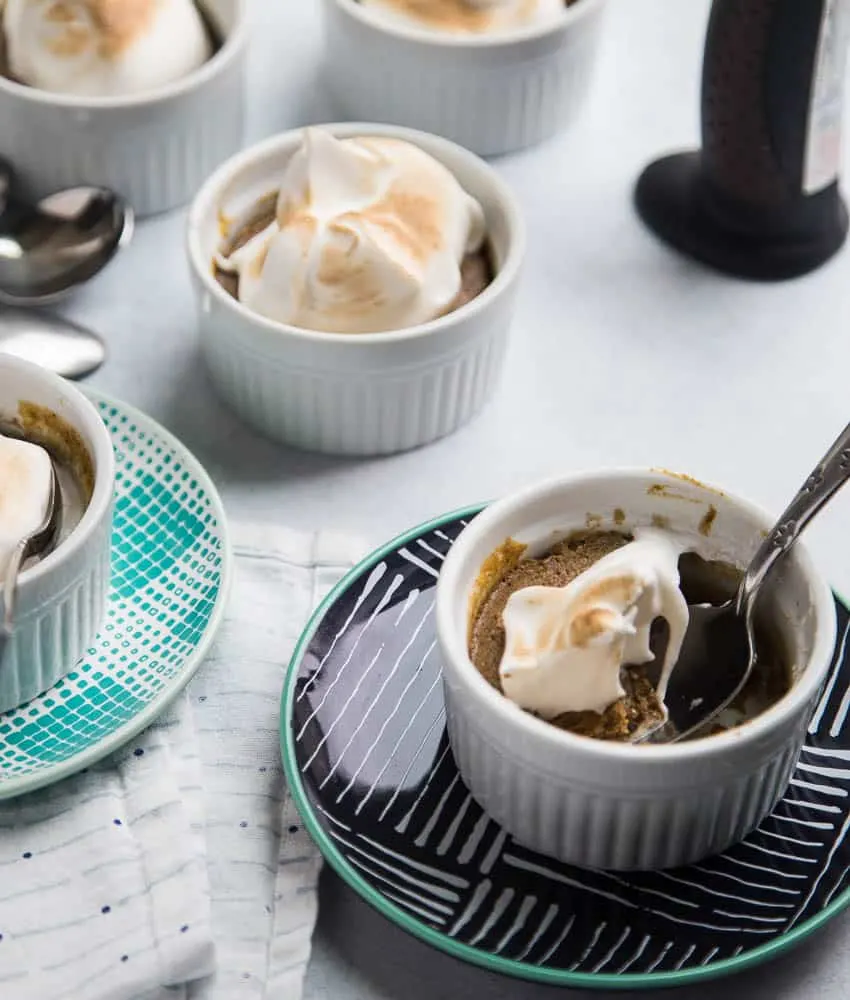 Special Diet Note: Recipe is paleo friendly and can easily be made keto/low-carb.
Prep Ahead: No need to prep ahead, but cups can be made a few days in advance if you happen to make these for Thanksgiving. Make the marshmallow fluff right before serving.
Substitutions: Marshmallow fluff uses low-carb sweetener, but you can use another type of natural granulated sugar if you like.
Grocery List
Click HERE to download a handy printable grocery list!