These healthy meal plans are for six dinner recipes and a dessert thrown in for fun! All of these recipes are (mostly) paleo friendly, seasonal, and most can be easily adapted to be Keto/Low-Carb or Whole30 friendly.
Hey friends!
Another month, another meal plan full of tasty things to eat.
This month we have a mixture of cozy fall recipes and lighter meals to keep you balanced.
And Julia came out swinging with a Paleo Pumpkin Blondie recipe that I'll be making this weekend. YUM.
xoxo
Natalie
---
Sunday
ASIAN BONELESS BAKED CHICKEN THIGHS — These delicious thighs with garlic and sesame oil are incredibly flavorful, loaded with sweet and sour and umami flavors.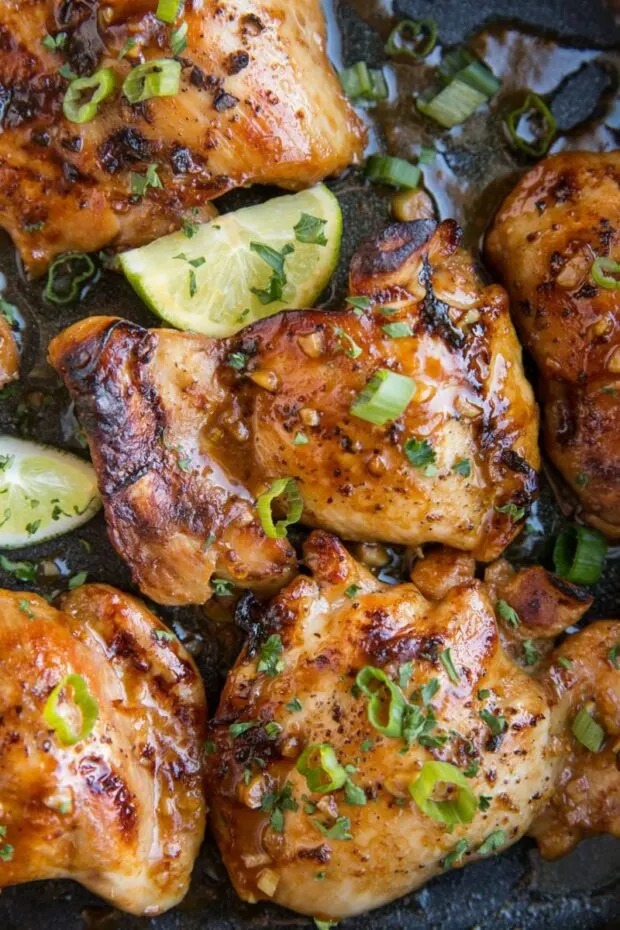 Special Diet Note: Recipe is paleo.
Prep Ahead: Marinate the chicken up to 24 hours in advance.
Substitutions: Use liquid aminos or soy sauce instead of coconut aminos if you do soy, and you can swap the rice vinegar for cider vinegar if you'd like. Serve chicken with your choice of side dishes.
Monday
EASY MEDITERRANEAN GROUND TURKEY BOWLS — These delicious Mediterranean-inspired bowls have ultra-seasoned crispy ground turkey and can be customized how you like. I love that they're done in under 30 minutes and always a hit with our kids!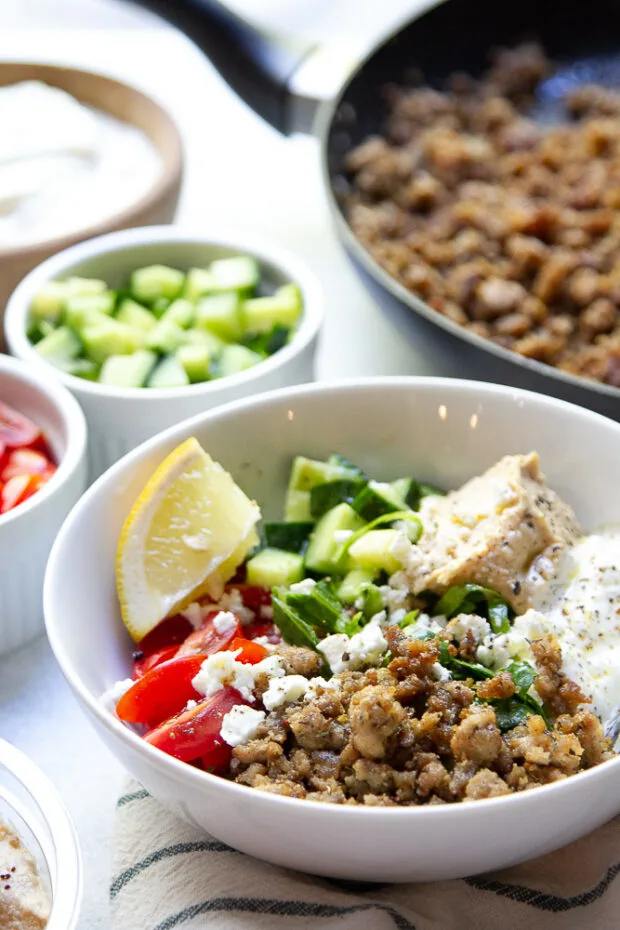 Special Diet Note: If made with a base of salad greens without hummus, feta, or yogurt, this recipe is paleo & keto friendly
Prep Ahead: This comes together so quickly! You could make the Middle Eastern Seasoning ahead of time, though.
Substitutions: You could use any Greek Seasoning or Indian-inspired seasoning, too. Or Za'atar seasoning if you have it. of protein if you'd like.
Tuesday
CREAMY TUSCAN SPAGHETTI SQUASH — This recipe features sun-dried tomatoes, artichoke hearts and spinach and makes for a flavorful healthy side dish or light dinner. Paleo, keto, low-carb, and vegan!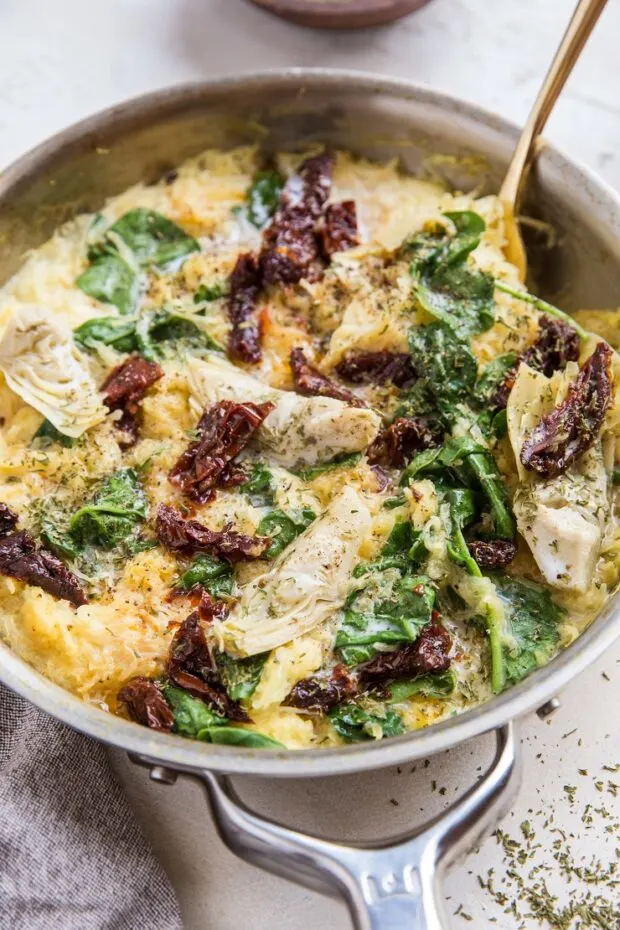 Special Diet Note: Recipe is paleo, low-carb and whole30 friendly.
Prep Ahead: The spaghetti squash can be cooked up to 4 days ahead of time.
Substitutions: Swap the canned coconut milk for heavy cream if you don't like coconut milk. Add your choice of protein for a complete meal. Rotisserie chicken, baked salmon, or ground beef are great options!
Wednesday
SIMPLE ROASTED TOMATO SOUP — This soup is just as its described — simple. All you need are some decent tomatoes and a handful of other ingredients to make the best tomato soup. It also freezes nicely, which is nice if you happen to get a tomato soup craving in February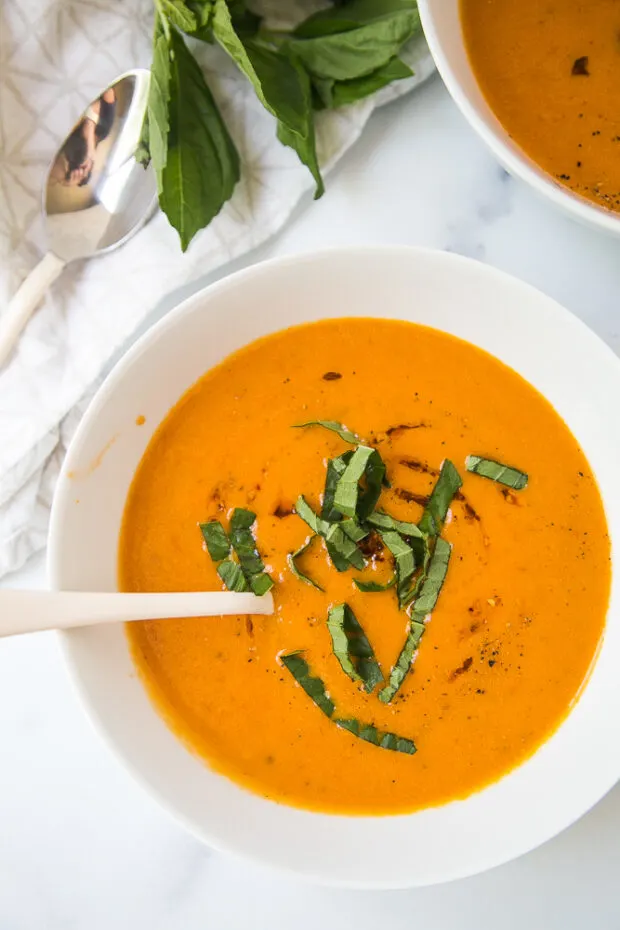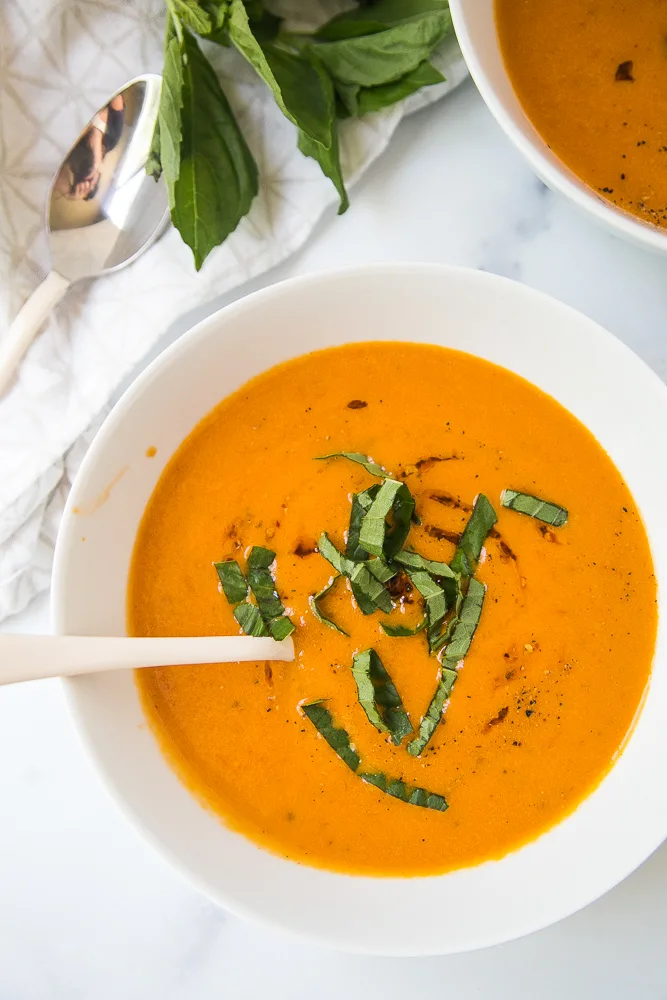 Special Diet Note: Recipe is paleo/primal.
Prep Ahead: The vegetables can be roasted ahead of time. This soup also freezes beautifully if you wanted to make extra for a later day.
Substitutions: Add some protein to make this meal a little more robust if you like.
Thursday
GLUTEN-FREE DAIRY FREE HAMBURGER HELPER — Easy to make, so hearty and delicious, this homemade hamburger helper is a classic for those of us who love the boxed version.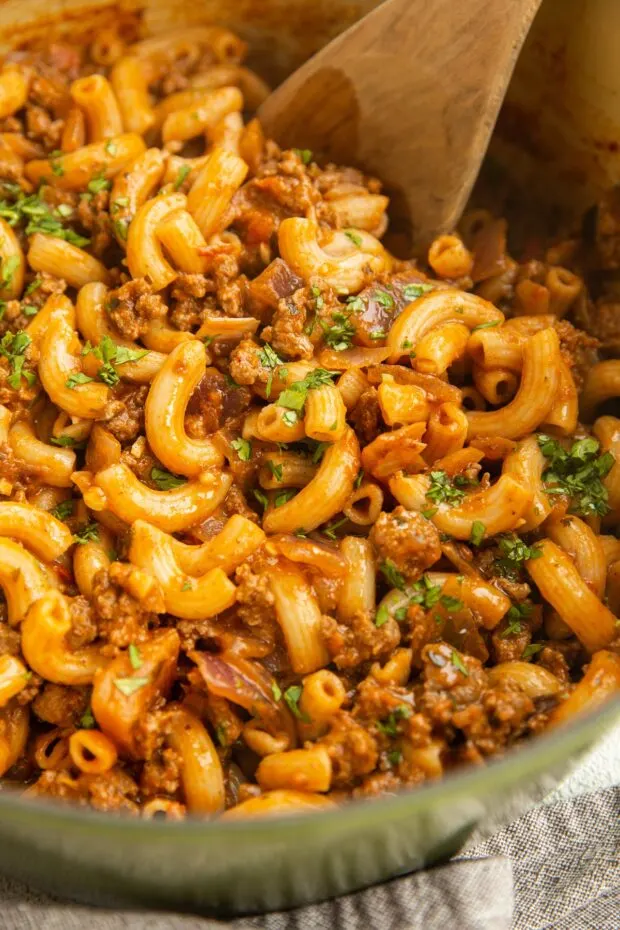 Special Diet Note: This Hamburger Helper recipe is gluten-free and dairy-free. You can make it grain-free by using grain-free pasta noodles.
Prep Ahead: This meal comes together lightning fast, so no advance prep is needed. It does taste better the longer it sits, so I recommend making it a day or two before you plan to eat it for the best tasting meal.
Substitutions: Use ground turkey or chicken instead of ground beef. If you aren't gluten-free, use regular pasta noodles. You can add 1 cup of grated mozzarella cheese or cheddar cheese if you aren't dairy-free.
Friday
10-MINUTE SMOKED SALMON TACOS — I tossed these quick smoked salmon tacos together for lunch one day and lunchtime was never the same. They're so easy with a smear of cream cheese, some pre-shredded lettuce and a sprinkle of Everything seasoning!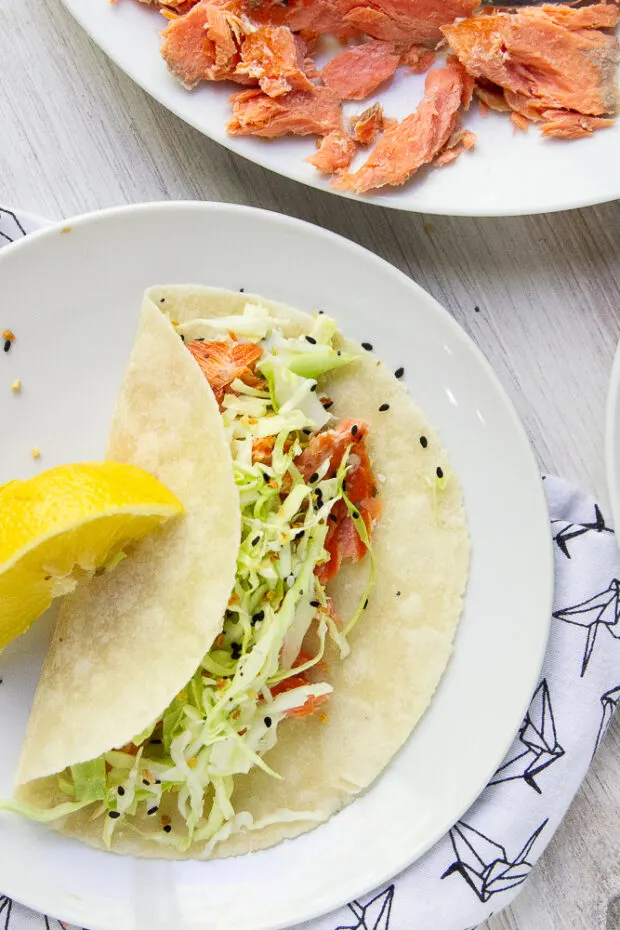 Special Diet Note: This recipe is paleo and low-carb friendly, depending on the tortilla you use.
Prep Ahead: No need to prep ahead
Substitutions: If you wanted to forgo the tortilla, you could use the cabbage as a salad base for this. Just thin out the dairy-free cheese spread with some almond milk to make a creamy dressing for the top.
Dessert
PALEO PUMPKIN BLONDIES — Grain-free chocolate chip Paleo Pumpkin Blondies made with almond flour and maple sugar (or coconut sugar) for a fall-inspired dessert recipe. These delicious healthy blondies are blasted with pumpkin spice flavor and have the most amazing texture!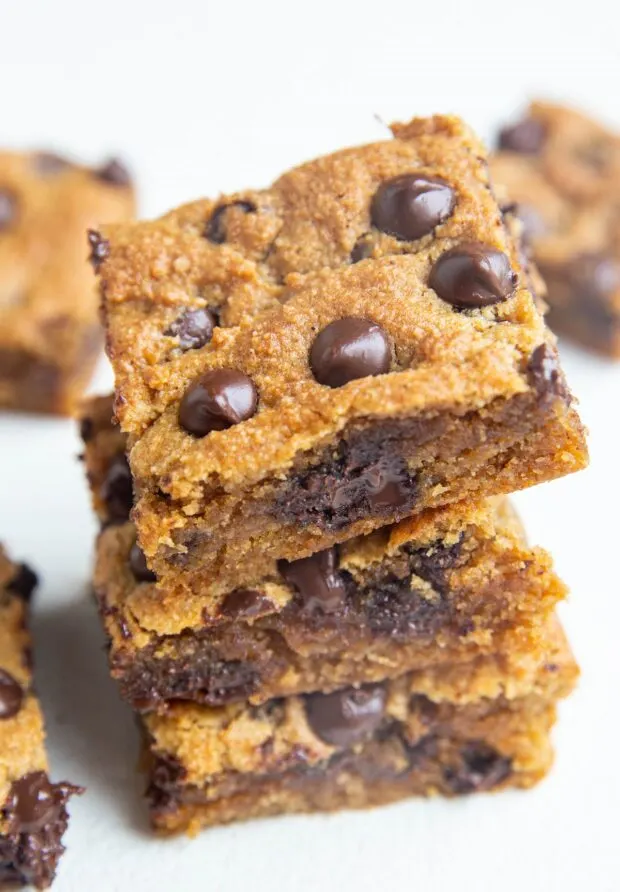 Special Diet Note: This recipe is grain-free and can easily be made sugar-free and dairy-free.
Prep Ahead: No need to prep!
Substitutions: You can use regular granulated cane sugar, brown sugar, or sugar-free sweetener if you'd like. If you don't have pumpkin pie spice on hand, just use ground cinnamon.
Grocery List
Click HERE to download a handy printable grocery list!