Homemade Greek Seasoning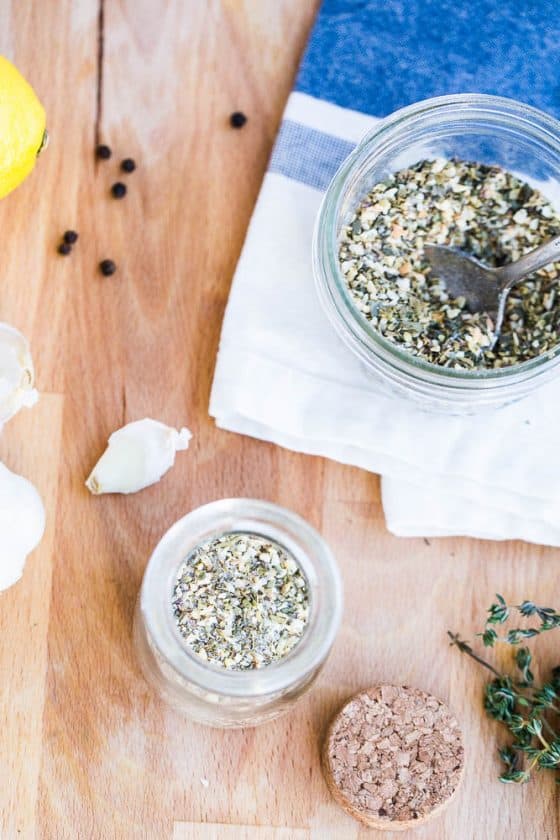 I'm a bit of a seasoning junkie. I've got around 100 jars of individual spices, herbs, blends, and some DIY blends I made myself. This Greek seasoning is one of my favorites!
I was working on the Shredded Greek Peperoncini Beef recipe for my book and whipped up a blend to rub on the beef, and it was crazy good. I used it on some steak kebabs over the summer (I die), and I started trying it in some chicken recipes, too.
Oh, and put it in some paleo ranch in place of the Dry Ranch Mix for a creamy Greek dressing. Or use it to flavor your Cauliflower Rice or roasted vegetables. Mmm.
Chances are you have most of these seasoning in your spice cabinet already!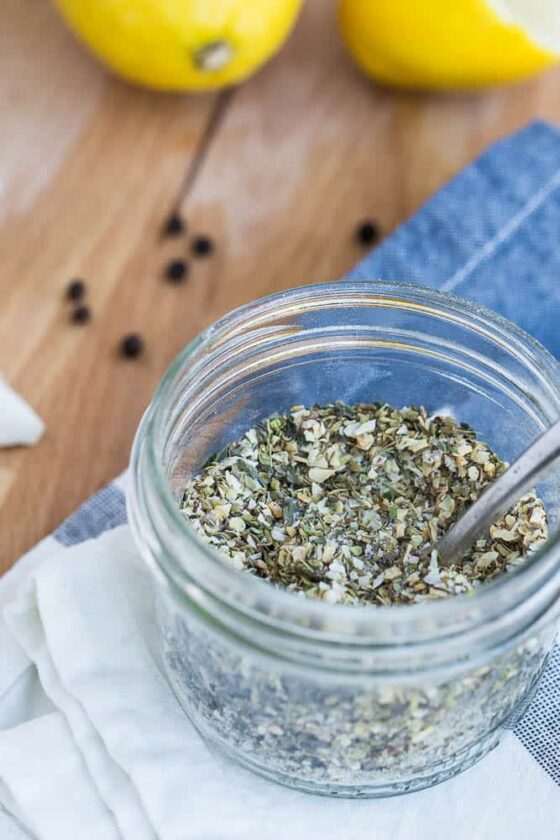 Homemade Greek Seasoning
Yield: About 1/2 cup
Prep Time: 10 minutes
Total Time: 10 minutes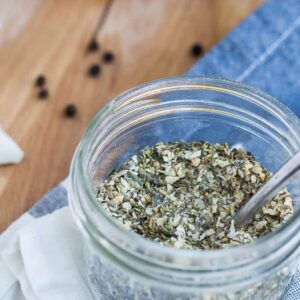 Ingredients:
2 Tablespoons dried oregano
4 teaspoons dried minced onion
1 Tablespoon granulated garlic
2 teaspoons Kosher salt
1 teaspoon crushed black pepper
1 teaspoon dried mint
1 teaspoon dried thyme
1 teaspoon dried basil
1 teaspoon marjoram
Directions:
Combine all of the ingredients in an airtight container and store at room temperature.
SaveSave