Week in Instagram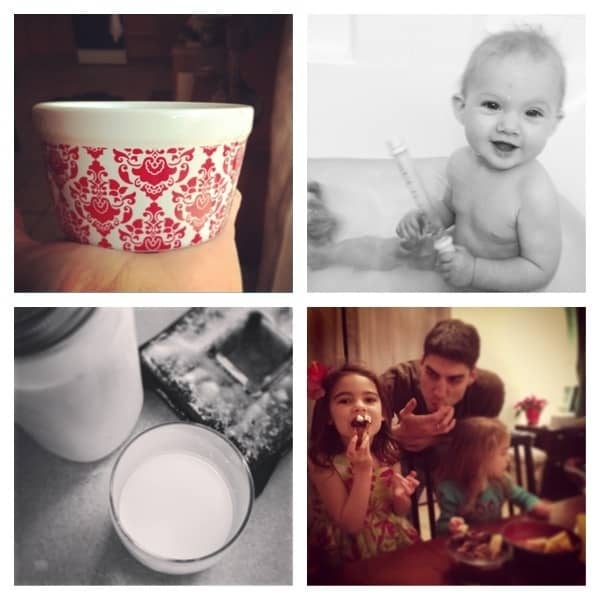 1. I scored the cutest ramekin ever at Michael's. Christmas clearance, $.59. Awesome.
2. My tiny little newborn has started crawling. And she has a tooth coming in. I have no idea how this could possibly happen. She's only 10 days old, I swear.
3. I was making a coconut glaze to put on some grain-free scones (which were awful, by the way) and turned the glaze into lightly sweetened, vanilla bean coconut milk. I'm way excited.
4. Sunday evening snack was Homemade Nutella on apples. On pretzels. On fingers.