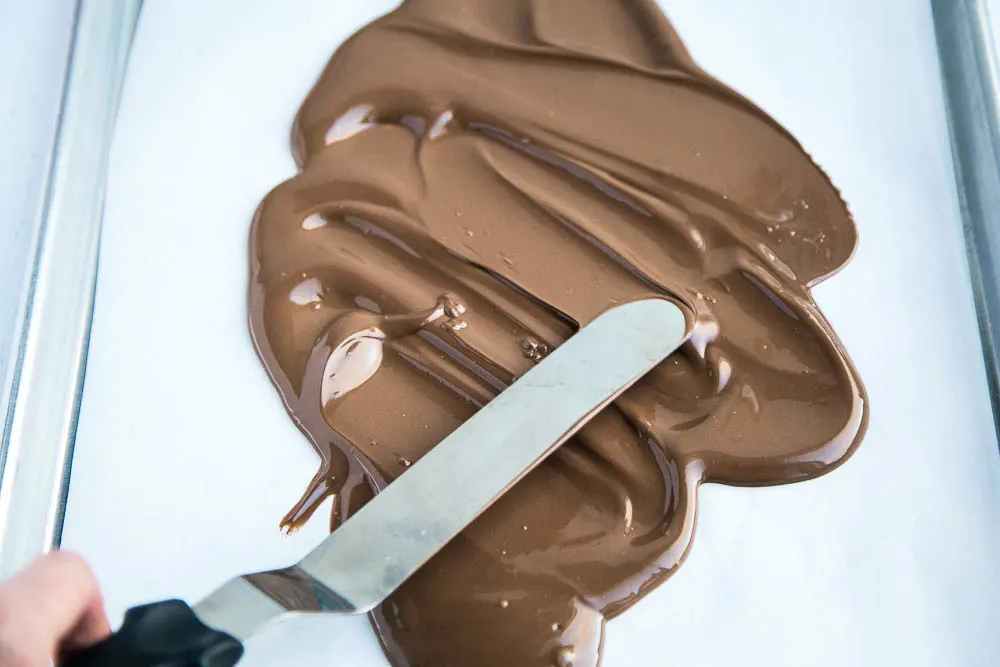 Chocolate bark is a fantastic thing, guys.
I love it because it's QUICK, EASY, and you don't even need a formal recipe.
You can put ALLLL kinds of things on bark, too. And use different types of chocolate.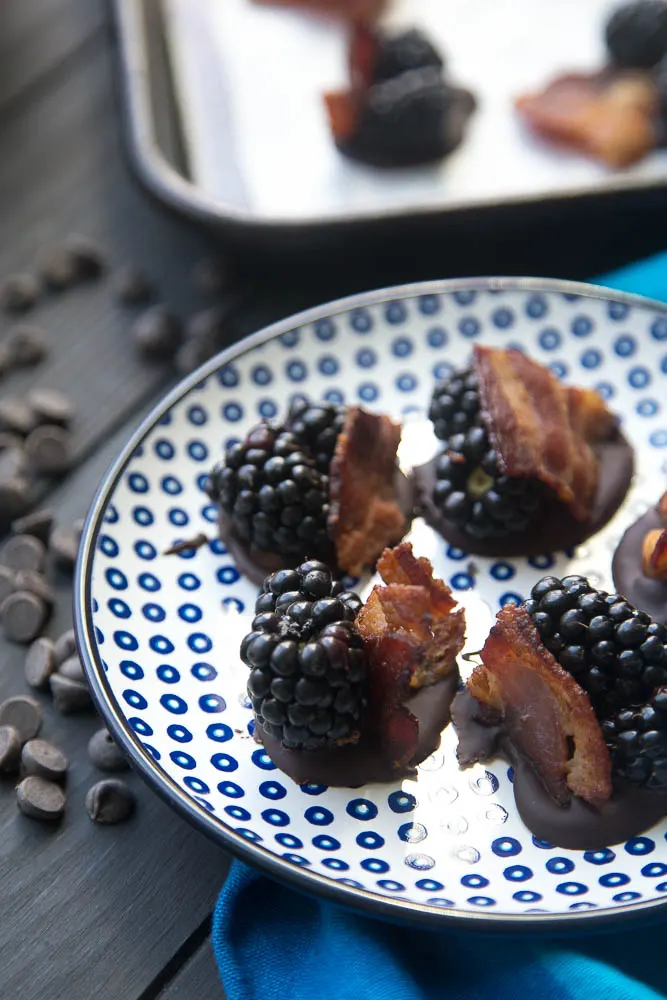 You can make a whole sheet pan or make little bark bites like these Blackberry Bark Bites I made last year. Remember them? I posted them on my Instagram when I was working with Lily's Chocolate, but they didn't have a home on my site until now.
You can find that recipe below! (Psst… it's even keto/low-carb friendly if you use Stevia-sweetened chocolate like Lily's!)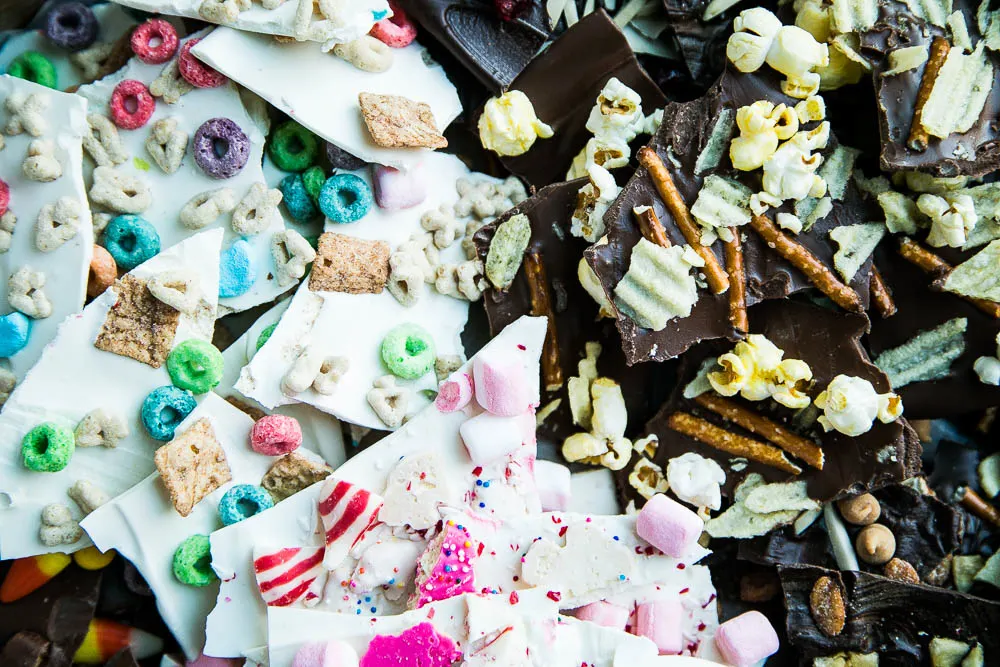 I also wrote a tutorial on How to Make Chocolate Bark over on The Pioneer Woman: Food & Friends! I went a little nuts, guys.
You should have seen the look on the kids' faces when all of these toppings were on the counter. It was like Christmas. Ha.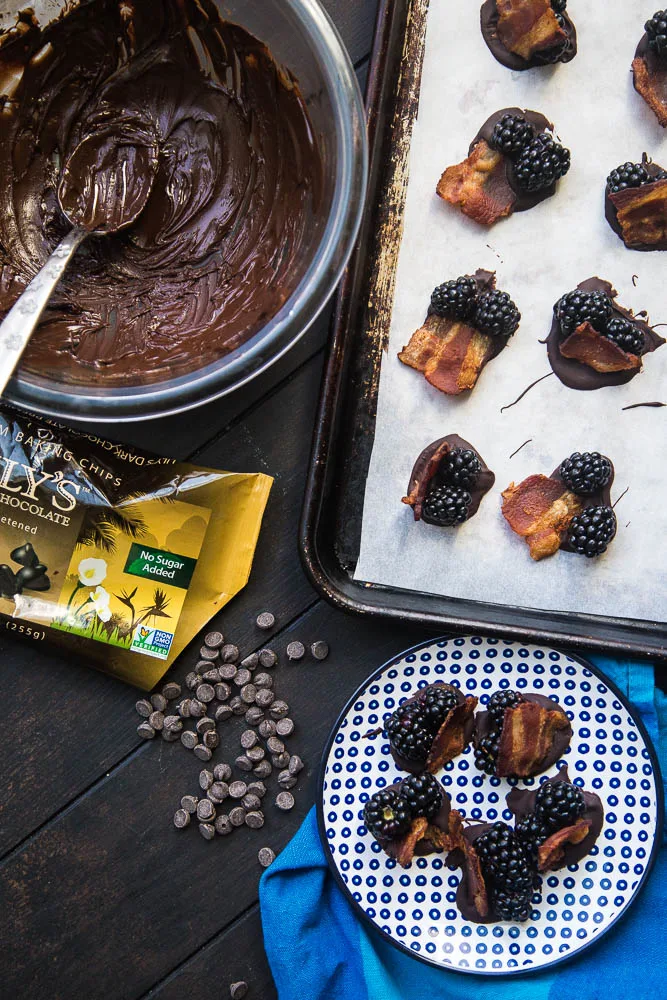 As for this recipe — bacon + blackberries might seem like a weird combination. Especially with chocolate.
Here was my thought process:
Fact: Chocolate covered bacon is tasty.
Fact: Chocolate covered blackberries is tasty.
Fact: This Bacon, Blackberry, and Egg Salad is tasty.
Therefore: Chocolate + bacon + blackberries should be tasty.
And it is.
---
More Keto Chocolate Treats
Here are a few more keto chocolate treat recipes on Perry's Plate!
Keto Chocolate Nuggets are a copycat version of the ones sold at Costco. Super addictive and nut-free!
Keto Chocolate Tahini Fat Bombs are one of my favorites to make. They taste like low-carb peanut butter cups without the peanut butter! If tahini isn't your thing, feel free to use peanut butter or any kind of nut butter.
Homemade Keto Peppermint Bark is perfect for the holidays!
Keto Chocolate Bark Bites are a fun combination of chocolate, bacon, and blackberries!
Gooey Peanut Butter Chocolate Lava Cakes are a delicious low-carb dessert if you use a low-carb sweetener.
Strawberry Nut Butter Truffles are balls of my Strawberry Cream Nut Butter dipped in chocolate! Compared to traditional truffles, these are much more carb-friendly.
---
If you make one of my recipes, be sure to post it on social media and tag me at @perrysplate or #perrysplate so I can send you some love!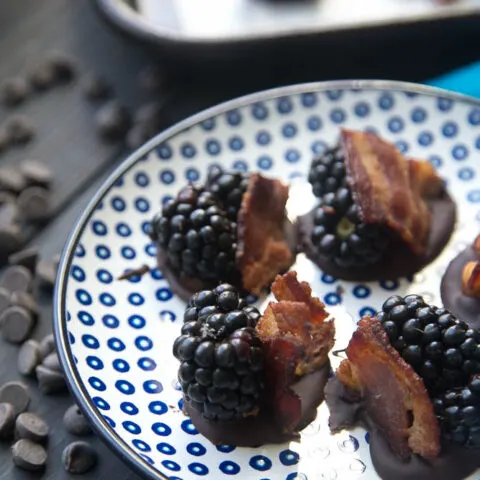 Blackberry Bacon Bark Bites
This combination might sound weird, but chocolate, bacon, and blackberries are a stellar combination! These are also low-carb/keto friendly if you use Stevia-sweetened chocolate!
Ingredients
1 12-ounce bag of chocolate chips or chocolate melts
4-5 slices of bacon, cooked and crispy
12-14 fresh blackberries
Instructions
Line a rimmed baking sheet with parchment paper.
Put the chocolate in a microwave-safe bowl and cook on high for 30-40 second increments, stirring in between each round, until the chocolate is completely melted.
Put spoonfuls of chocolate on the parchment in rounds.
Put a blackberry and a small piece of bacon into each chocolate round.
Put the pan in a cool place until the chocolate firms up.
Remove the rounds and store in the refrigerator in an air-tight container.