Perry's Plate Blogiversary + Blendtec Giveaway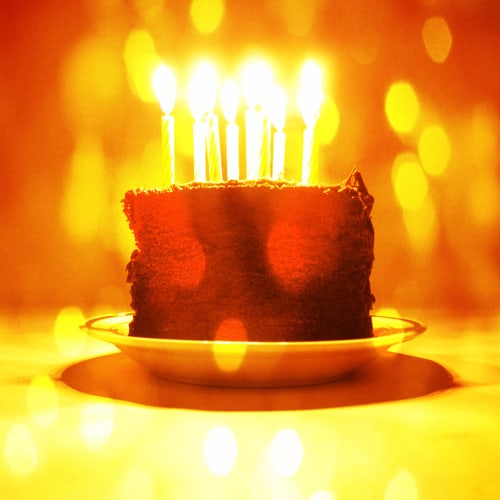 I can't believe I've been at this for five years! Happy Birthday little blog!
Since I started reading food blogs and starting my own I've always wanted to give away a Kitchen-Aid stand mixer. I think it was seeing those shiny, colorful mixers on Pioneer Woman's blog that created a slight giveaway-envy inside of me. I love giving people things they like, and everyone loves those things.
Fast forward five years… I still love Ruby, my pretty red stand mixer, but because we've cleaned up our diet which resulted in far less baking, she collects some dust every now and then. I never thought I would ever have an appliance that I loved as much as (or more than) Ruby, but it's happened. Twice.
First, my food processor. And now this incredibly powerful Blendtec blender that sits on my counter and gets used at least once, sometimes 2-3 times a day.
As you might know, if you've ever shopped for one of these, they are rather pricey. When we considered getting one, I had to find other uses for it besides making smoothies to justify the cost. Like grinding flour. Or making almond and coconut milk.
After we bought it, I was blown away at how useful and powerful it is. It spins so fast it heats up soup. And hot chocolate. It's also powerful enough to make ice-cream-like desserts. And blend soups so smoothly you don't even need to strain them!
Don't even get me started on how awesome it is at making silky-smooth baby food. The only way you could tell the purees are homemade is because of their bright color!
I must say, there is absolutely no buyer's remorse in this house. Blendtec blenders are worth every penny.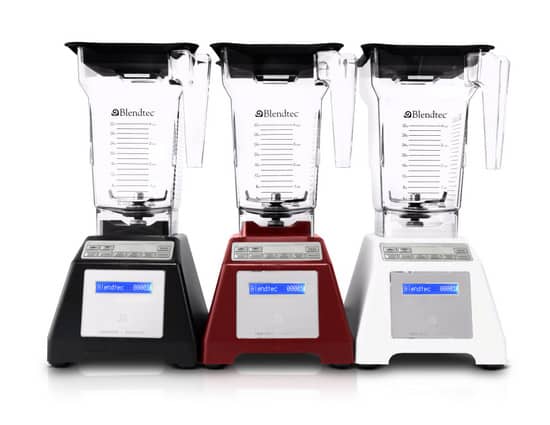 And because I've had such a blast these five years, I'm thrilled to be able to giveaway one of these lovelies in your choice of black, red, or white! I so wish I could give one to each of you. But I'm not Oprah.
HOW TO ENTER:

Just leave a comment on this post and answer this question for me:
What kind of posts would you like to see more of on Perry's Plate?
More healthy recipes? Meal plans? (Sorry I dropped the ball on that last year.) In-depth series like Staying Whole and CSA Wednesday? Photos of my baby invading my photo shoots?
The rules:
1. Comments will close on Monday, February 25, 2013 at 8PM PST. I'll use a random number generator to choose one winner that I will contact and announce here shortly after. If I don't get a response from the winner after three days I'll pick a new one.
2. Two possible entries per person. I know, I broke my one-entry rule, but only because Blendtec made me. :) As a second entry, you can subscribe to Blendtec's weekly newsletter by clicking here. Just come back here and leave a second comment telling me you did it.
3. Contest open to US and Canadian residents only.
4. Leave a valid email address for me to contact you.
Giveaway blender provided by Blendtec. (Thank you!) The blender given away is a factory reconditioned Total blender with a brand-new FourSide jar. The same, 7-year warranty applies to this blender. All opinions shared are 100% my own. I bought my own Blendtec, and you already know how much I love it. This post shouldn't be a surprise to you. :)

Image credits: shutterstock.com, Blendtec.com