Tuscan Bean Soup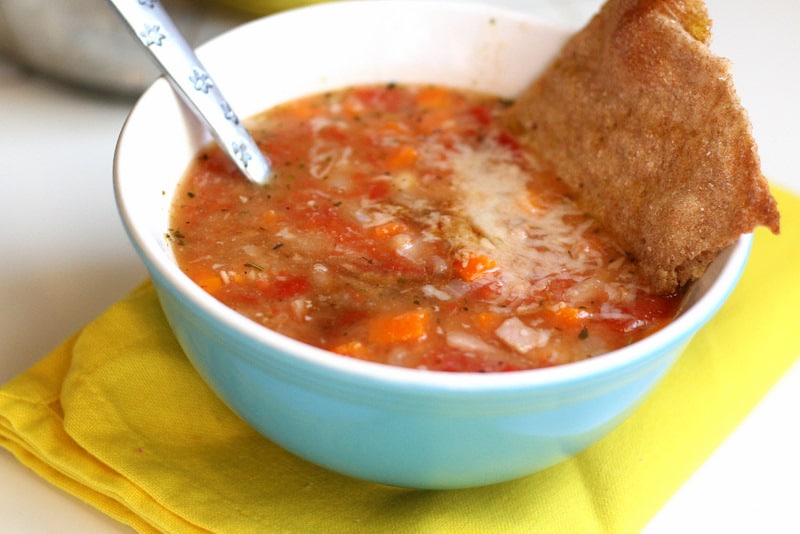 This is another one of those recipes that got lost in the move. It's one of my oldest and most favorite soup recipes, and I think it deserves a spot right up front!
And by old I mean eight years. This isn't an heirloom recipe, but it should be.
 One of the reasons I love this soup is because it'll please just about anyone. It's relatively healthy, gluten-free, and if you don't add a sprinkle of Parmesan at the end it's even dairy-free. It has a hearty, almost-creamy texture from the pureed beans. Such a great technique if you're cream-phobic… which I'm not. Most of the time.
Plus it tastes great. This soup has SO much flavor. It surprises me every time.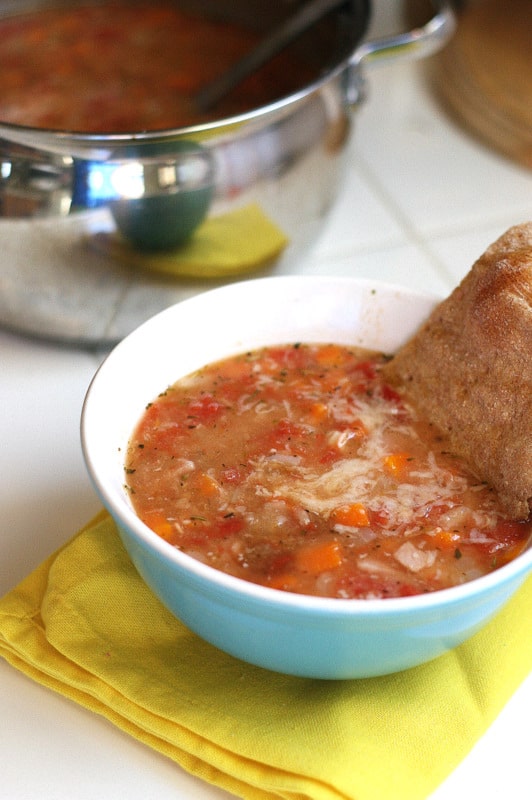 Tuscan Bean Soup

Ingredients:

2 cans white beans, drained (Cannellini or Great Northern)
1 c. onion, chopped
3 medium carrots, diced
2 cloves garlic, minced
2 tablespoons olive oil
8 ounces deli ham, chopped (preferably uncured)
3 c. chicken broth, divided
½ teaspoon dried thyme
½ teaspoon dried marjoram
½ teaspoon dried rosemary
⅛ teaspoon black pepper
⅛ teaspoon crushed red pepper
1 cup Italian diced tomatoes
Salt, to taste

Directions:

Saute onion, carrots and garlic in oil in a large saucepan until onions are lightly browned, 5-8 min. Add ham and saute 2 minutes longer. Add 2 cups broth, herbs and peppers.

Process 1 ½ c beans and remaining 1 c broth in blender or food processor until smooth; add to soup and heat to boiling. Reduce heat and simmer, covered, 35-45 minutes, stirring frequently. Add remaining beans and tomatoes with liquid; simmer 10 minutes more. Season to taste with salt.

from 1001 Low-Fat Soups and Stews by Sue Spitler and Linda R. Yoakam