In which food was not the main attraction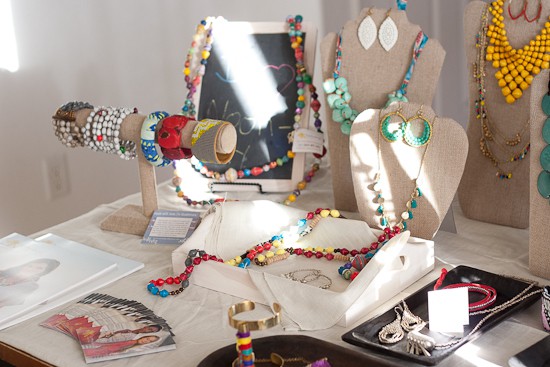 Whenever anyone comes over for more than 15 minutes I think about food. It doesn't matter if we're throwing a housewarming party, a birthday party, having house guests, or a couple of friends over for games (wow, that hasn't happened in, like, forever.)
Heck, I'd give the UPS man a snack if he didn't run off so fast.
I attribute my need to feed people to my grandma. No one goes away hungry from her house. Or anything less than stuffed.
So, when I was planning my Noonday Collection launch party, I immediately began thinking of little bites to eat.
(In case you missed my little announcement a few weeks ago about becoming a Noonday Collection Ambassador, go read this post.)
I had to remind myself about 500 times that this little shin-dig wasn't about food. It was about Noonday. I didn't want to steal any of Noonday's thunder, nor did I want anyone to think they had to prepare a giant buffet in order to host a trunk show for me.
I have a hard time keeping things simple when it comes to food, but I tried. I really did. Up until the day before I was throwing things out of my food plan….
until I was left with this. This table looks completely naked to me and could use about 3-4 more things to snack on. It was painful.
You think I'm joking.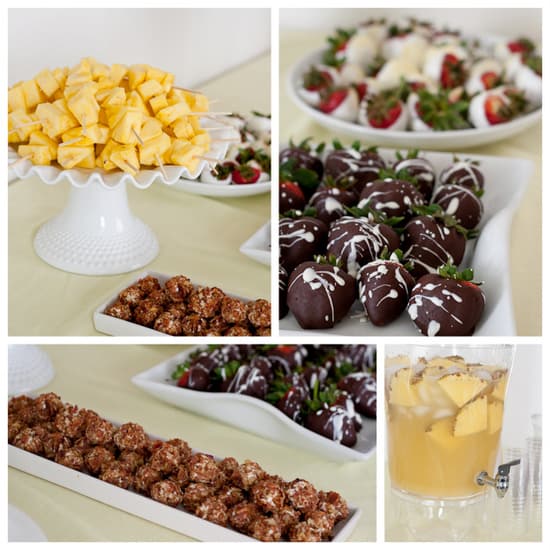 So what did I make?
Pineapple skewers, chocolate-covered strawberries, White Chocolate Dipped Strawberries with Citrus Sugar, Goat Cheese, Bacon, and Pecan Truffles, and naturally sweetened pineapple-ginger punch.
And it was just fine. No one asked where everything else was. Instead, I let this have the spotlight…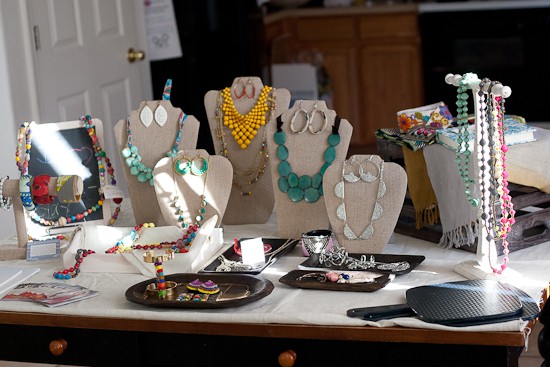 So pretty. My little sampling will hopefully grow in the coming months, but for now, there she is.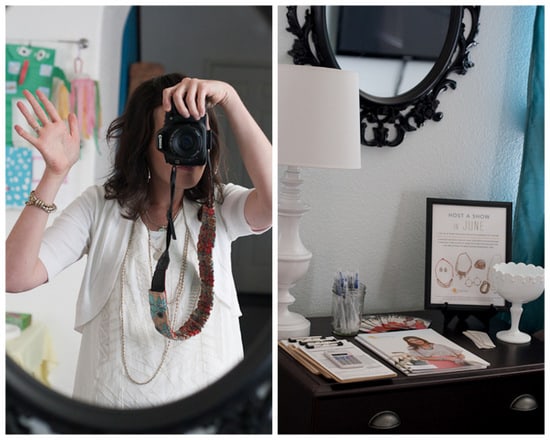 Here I am, wearing my latest Stitch Fix find and some of my favorite Ethiopian upcycled artillery pieces. (Yes, they make jewelry from weapons. Way to change focus. Isn't that rad?) I felt like I was going to throw up during the hour or two before the party started. I was so nervous.
I've never done anything like this before, and try to avoid all those "party-type" businesses as much as I possibly can. But, here I am.
I am completely smitten with all of these pieces, and it warms my heart to know that it's not just jewelry and accessories, but a pathway for vulnerable populations around the world to rise out of poverty. Because of Noonday, some have steady, fair-paying jobs for the first time in their lives. And some women will not need to abandon their children because they have a way to support them.
I love it.
The launch party had a great turn-out, and the reaction to Noonday was just as I had hoped it would be.
If you're interested in learning more about Noonday Collection, visit my Noonday website and keep updated through Facebook by following my Noonday Facebook Page!